Owning a Honda Accord is a joy, but as with any vehicle, regular maintenance is key to keeping it running smoothly. One important maintenance aspect is knowing how to reset your Honda Accord oil maintenance light.
This little light on your dashboard can be a source of confusion and frustration for many Honda owners but fear not!
In this guide, we'll take you step-by-step through the process of resetting your oil maintenance light, so you can get back to enjoying the smooth ride of your Accord without any unnecessary worries.
Whether you're a seasoned Honda owner or a new driver, this guide will give you the confidence you need to take control of your vehicle's maintenance and keep it in top condition for years to come. So, let's dive in and learn how to reset your Honda Accord oil maintenance light!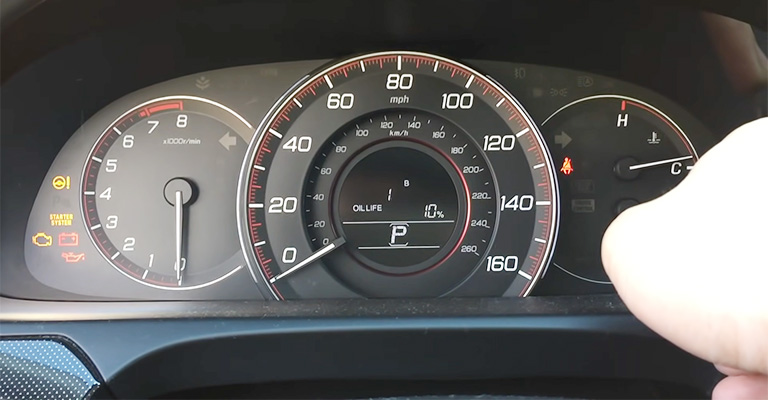 How Do You Know When To Reset The Maintenance Light?
With Honda Accords, the Maintenance Minder System will determine when to service the vehicle through sensors across the vehicle.
Furthermore, the wrench light indicator shows the maintenance code if the area needs repair. In most cases, a main code and a subcode appear with the maintenance code.
If your Honda Accord's A2 code is displayed, you must change its oil and air filter before resetting it. A dealer would typically perform the procedure after they've performed a service (in this case, an oil change).
Resetting Your Honda Oil Maintenance Light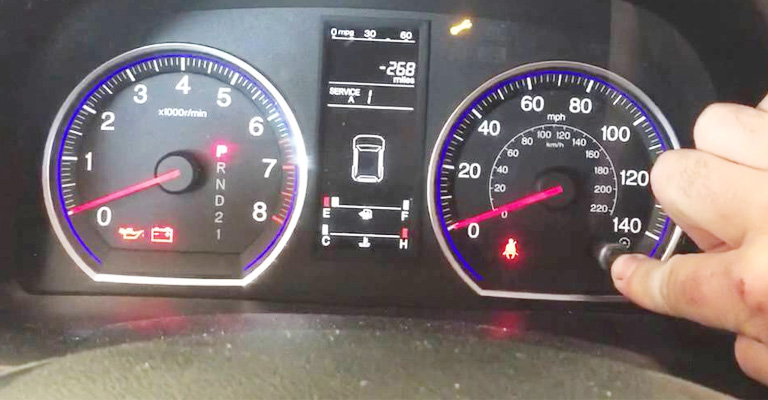 The maintenance of your Honda Accord involves changing the oil on a regular basis. However, if the oil light is on, you may have some problems.
Honda Accord's oil life light cannot be reset. However, it can be reset for the instrument cluster's oil life light.
It's essential to reset the maintenance minder system whenever the maintenance light comes on on your Honda or when you change the oil and filter.
Authorized Honda dealers will automatically reset your maintenance minder system as part of the maintenance service.
However, you can manually reset the oil maintenance light after changing it yourself or having it serviced elsewhere.
How to reset the oil maintenance light on a Honda Accord is provided below.
Step 1:
Turn the ignition to run (one click before starting the engine).
Step 2:
Press the Select/Reset button on your steering wheel or knob on your dashboard. The engine oil indicator percentage or engine oil life can be displayed based on the model of your vehicle if you scroll through or press the knob repeatedly.
Step 3:
Press and hold the Select/Reset button for 10 seconds. The Engine Oil Indicator will begin to blink.
Step 4:
By pressing the Info button on the steering wheel, select the Reset mode if your display shows "Engine Oil Life." If you want to return oil life to 100%, press the Select/Reset button.
You must hold the Select/Reset knob for more than 5 seconds if the display reads "Engine Oil Indicator %." A 100% indicator will appear on the oil life indicator.
How To Reset A Honda Accord Oil Light Using A Touchscreen?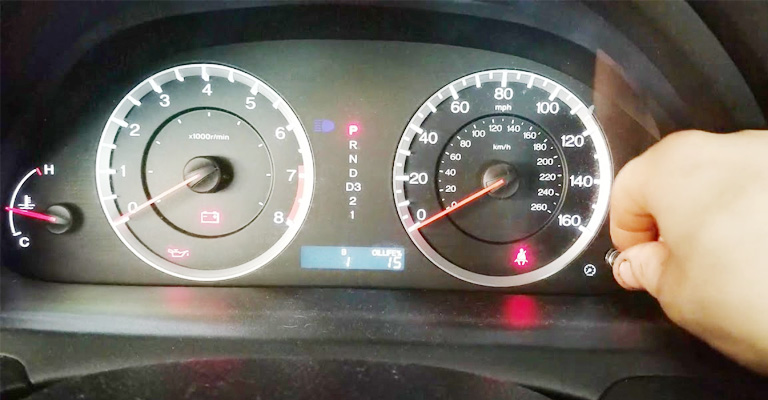 If you happen to own a Honda Accord with a GPS system equipped, you can make use of the touchscreen to reset the oil life maintenance light,
1. Turn on your Honda Accord
2. Select the 'HOME' button on the main screen
3. Now select 'SETTINGS.'
4. Next, select 'VEHICLE.'
5. Navigate to the bottom and select 'MAINTENANCE INFO.'
6. This will display the pending maintenance items. Now tap 'SELECT RESET ITEMS.'
7. Select the maintenance item you've worked on and hit the reset button to make it 100%
WARNING: Your vehicle's model will determine the process for manually resetting the oil maintenance light. Depending on the model and year of manufacture of your vehicle, refer to the owner's manual for exact instructions.
What Determines The Life Of My Engine Oil?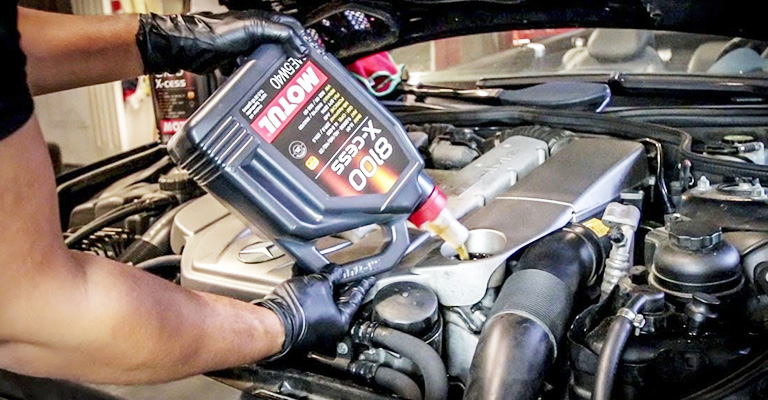 It is crucial to consider the engine temperature, engine load, mileage driven, trip duration, vehicle speed, and engine speed when determining the engine oil life.
The Maintenance Minder system has predicted the early breakdown of your oil additives based on your engine conditions and use if your engine maintenance light comes on before your recommended scheduled 5,000-mile oil change.
How Long Will My Motor Oil Last?
Vehicle speed, engine temperature, engine load, mileage driven, trip duration, vehicle speed, and engine speed are key factors influencing engine oil life.
Your oil maintenance light may have illuminated in advance of the 5,000-mile oil change recommendation if the Maintenance Minder system has indicated the additives inside your oil have degraded prematurely.
What Is The Honda Maintenance Minder System?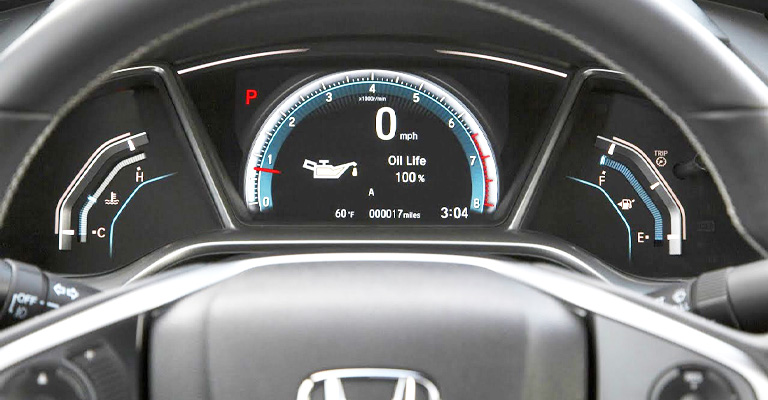 It is part of the Maintenance Minder system that illuminates when your oil needs to be changed.
A Honda Maintenance Minder system was introduced in 2006 to notify drivers when their vehicles were due for maintenance. Analyzing how your Honda is used calculates when regular maintenance should be performed.
Recommended Engine Oils For The Honda Accord
As per the owner's manual, Honda Accords are compatible with SAE 0w-20 oil. If you prefer, you can also use SAE 5w-20 oil. The viscosity of these two oils differs, but not significantly.
OW-20 has a superior viscosity, but it doesn't seem to hurt things drastically. The API certification logo shows you if an oil is safe for Honda cars when you shop for motor oil.
Also, ensure that you drain the engine entirely before adding new oil so that you do not mix different oils. It leads to premature wear and tear and general performance problems when oil is not of high quality or the incorrect type.
Note:
A helpful system comes standard on all Accords to notify the driver when maintenance is needed. As you drive, your dashboard illuminates when a sensor detects that you are driving more than typical miles and you are running at a higher performance level.
Honda owners should have a manual that includes the code together with the manual. You need to remember that motor oil is "Item A.".
Final Words
When the oil light on the dashboard illuminates, the engine's oil is low. When you don't have any oil, it usually means you don't have any. It's possible that you still have another problem since you just had an oil change, such as a leak or a low oil pressure.
Keep your car in great condition by regularly getting oil changes, but don't overpay for them. No matter what, get your vehicle inspected by a mechanic as soon as possible.