Tire pressure is one of the most important aspects of vehicle safety and keeping it in check can prevent costly repairs and even save lives.
With the advent of Tire Pressure Monitoring Systems (TPMS), it has become easier than ever to monitor your vehicle's tire pressure.
However, sometimes TPMS can malfunction, causing false alarms or failing to detect actual issues. In such cases, knowing how to reset your Honda's TPMS can come in handy.
Before the TPMS will work properly again, it must be recalibrated whenever your tires are reinflated, changed, or rotated.
In order to recalibrate, you must drive between 30-65 miles per hour for about 30 minutes. When this happens, it will automatically stop, and you will be able to monitor tire pressure.
Honda Accord & CR-V Tire Pressure Monitoring Systems (TPMS) Reset
Does your Honda vehicle need its tire pressure monitoring system (TPMS) reset? Depending on what kind of technology is installed in your Honda and when you bought it, the instructions may differ. You can find your car's instructions below.
TPMS Reset In Older Honda Vehicles
For Models With A TPMS Button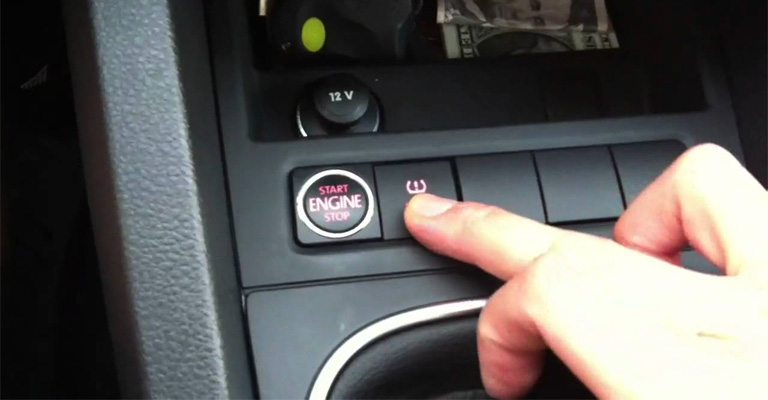 There is a TPMS button located on the left side of the steering wheel if your vehicle is equipped with one. The warning light should blink twice when you hold down the button.
For Models Without The Touchscreen Display
The Driver Information display can be accessed and used by using the steering wheel:
Select SETTINGS from the vehicle's screen
Calibration of the TPMS should be selected
Choose Calibrate
For Models With Steering Wheel Controls
Click the MENU button
Choose Customize Settings from the menu
Select the calibration method for your TPMS
Select the initialize option
Check the YES box
To exit, press the MENU key
How To Reset Tire Pressure Monitoring System In Newer Honda Vehicles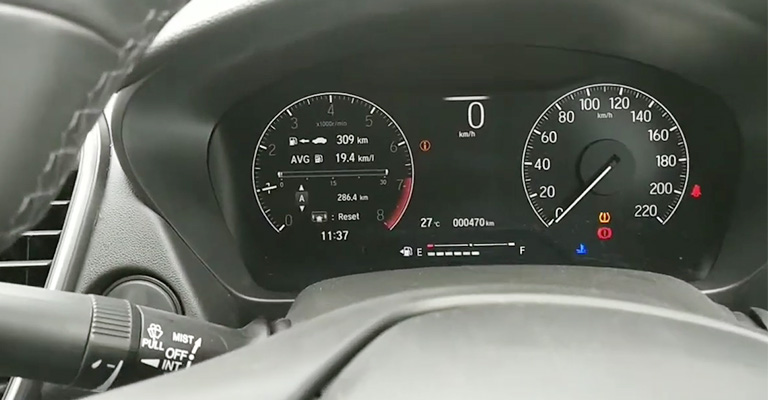 Models Without The Touchscreen Display
Entering selections in the Driver Information display using the steering wheel buttons:
Select the Settings screen on the vehicle's screen
Select the calibration method for your TPMS
Choose Calibrate
Models With Display Audio Touchscreen
Select Settings from the home screen
Choose a vehicle
Select TPMS calibration
Calibrate should be selected
What Causes The TPMS Light To Come On?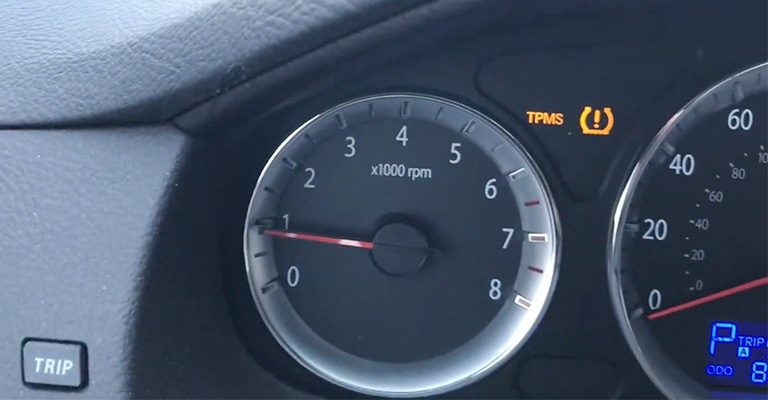 The tires are compact.
Mixed tire types and sizes. It is important to use tires of the same size and make
As compared to when calibrated, the tires are loaded heavier and unevenly.
Roads that are slippery or snowy.
The system can be triggered by low ambient temperatures, for example.
It is not calibrated yet. It usually takes 30 minutes of cumulative driving at speeds ranging from 30-60mph (48-97km/h)
During calibration, the light may come on briefly if the ignition is turned on and the vehicle doesn't move within 45 seconds. In this case, the process hasn't been completed yet.
Final Words
Your vehicle's TPMS may be malfunctioning if the warning light flashes every time you start it.
You might experience this if a tire or wheel has been incorrectly installed – stop by a Honda service center and they'll find the problem and fix it!