Nearly all Honda Accords have a theft-deterrent immobilizer system. Therefore, your car won't start if the transponder code on the Key does not match the code on your vehicle's computer.
So, how do you start a Honda Accord with a key? You could use the key fob alone or a transponder key with a chip if your Honda Accord was built after 2003. And for the 1998-2002 year model, you can start the car using a standard transponder key.
However, you can simply start your vehicle using a regular metal key for an older model built before 1998.
Want to know more about how to start Honda Accord with a Key? Keep reading the post. It won't waste your time.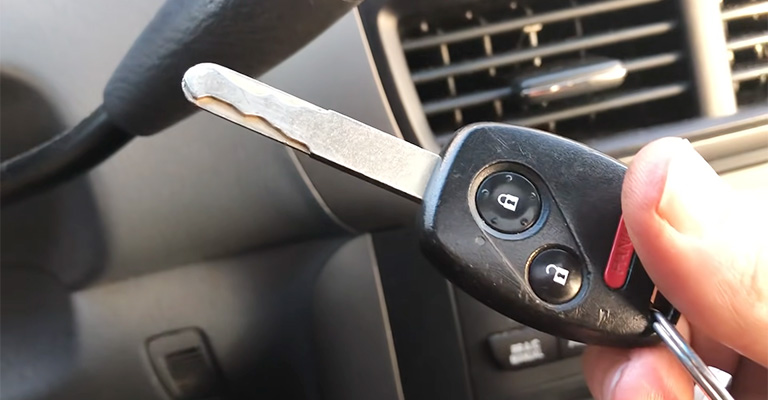 How To Start Honda Accord With Key?
There are three ways to engage your Accord with a key. You can do it remotely using the smart Key fob or manually using a transponder or regular metal key. Let's find out how these methods work.
Method One: Using Key Fob
This method uses a Key fob featuring several buttons and works for 2003 to 2023 Honda Accord year models. Below is a step-by-step guide on how to use this smart Key.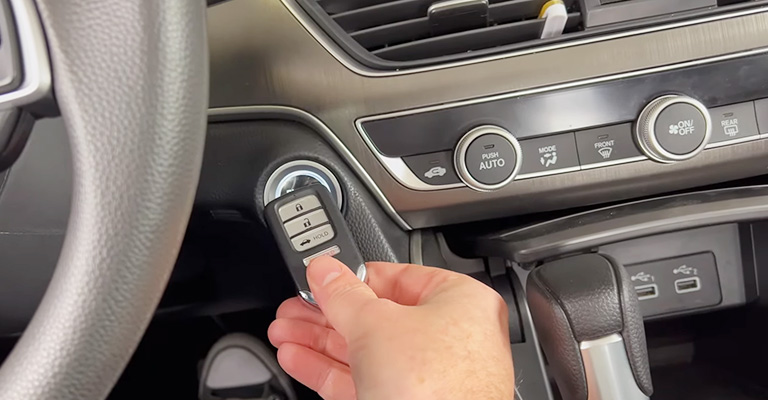 Step 1: Press the Unlock Button
To get inside your Honda Accord, press the unlock button on the key fob once.
Step 2: Start the Car
Next, place your foot on the brake pedal.
Then, press the start/stop button to start the engine with the Key Fob placed anywhere in the car.
Hold the key fob up to the start/stop button if this does not work.
Then, push the button, and your Honda should fire right away.
Method Two: Using Transponder Key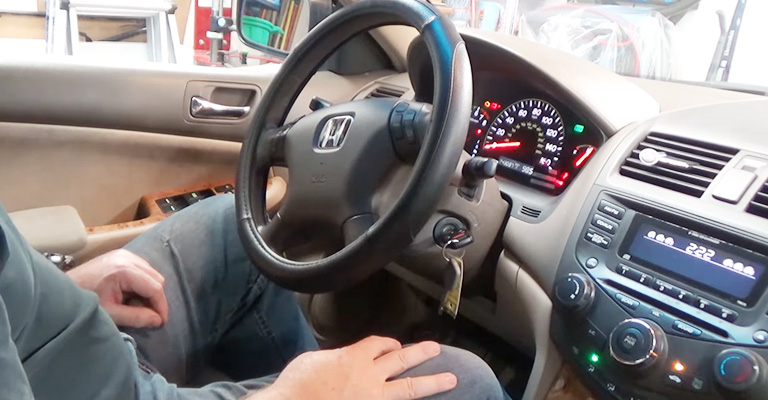 This method works best when the key fob is dead or damaged and you have not replaced its batteries. Following are instructions on how it works.
Step 1: Locate the Physical Key
Honda Accords, built-in 2003 to the present, have a key fob with a transponder key hidden inside. To get this Key, press the plastic tab on the backside of your Honda's fob and pull out the Key.
However, the 1998-2002 Honda Accord models come with a regular transponder key that looks like a traditional metal key. This key is not inside a Key fob.
Step 2: Open the Car
On the driver's side door, you will spot a keyhole that may be hidden with a rubber plug. This protects it from snow, hand oils, and rain.
So, insert your Key inside the keyhole and rotate it to the right to get inside the car.
Step 3: Start your Honda Accord
Once inside the car, put the Key on the start/stop button. This transponder key has a chip powered by a radio signal that you must scan to successfully start your Honda.
Once your car detects the Key, press the start/stop button, making sure your foot is on the brake pedal.
Step 4: Use the Key Fob
Alternatively, if your Honda Accord has a Key fob, place the dead fob next to the start/stop button. Then, press the button twice to start the engine.
This is because, just like the transponder key, your dead key fob also features a chip that does not use a battery.
Method 3: Using a Regular Metal Key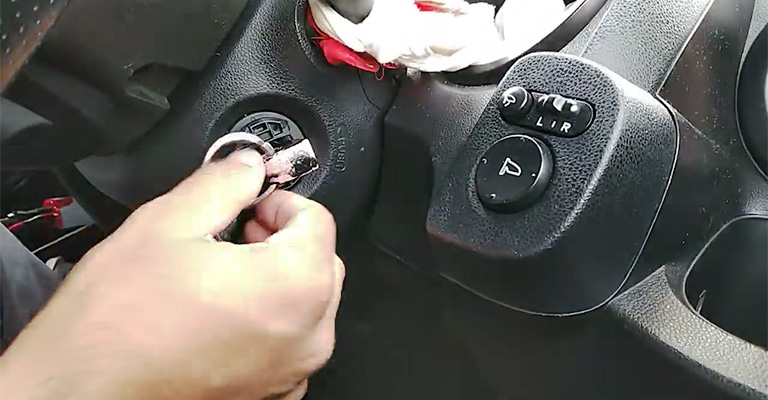 You can quickly start Honda Accords built between 1976 and 1997 using a standard metal key without a chip. Here is how to do it:
Step 1: Insert the Key Inside the Ignition
First, locate the ignition, which should be near the steering. Then, insert your Key into the ignition's keyhole.
Step 2: Turn the Key
Make sure your Honda Accord is either in parking or neutral mode. Then, twist the Key clockwise past two stops. Next, push the Key inside and turn it again to start the engine. After that, release the Key.
Can Honda Accord Fail To Start With Key?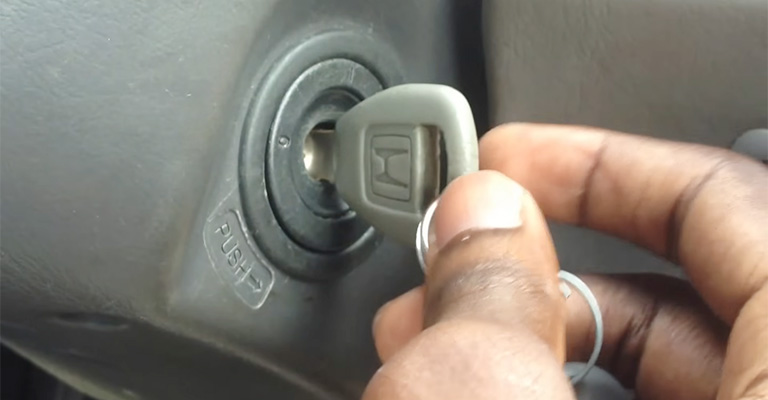 Yes, whether using the transponder key or key fob. This may happen due to reasons such as the following:
Steering Is Locked
Your Honda Accord comes equipped with a steering lock. If the power steering locks due to dirt or no fluid, this may also cause the ignition key to lock. As such, even the key fob will not help you start your car.
Car is not in Park Mode
Honda Accord with automatic transmissions will not start with the key fob if the car is not in neutral or park mode. So, putting your Honda in Park mode for the Key to work would be best.
Damaged Key or Chip
If using a transponder key, it would be difficult to unlock and start your Honda Accord when the Key is damaged. It could be damaged by excessive wear and rust.
Additionally, the chip in the transponder key may get damaged if exposed to excess heat and water or when dropped on hard surfaces. In this case, it may fail to turn on the ignition.
Can You Start Honda Accord Without A Smart Or Manual Key?
No. You cannot start Honda Accord without a smart or manual key. Although many methods exist to unlock your Accord without using a key, this is different from starting the car. This is because all Honda Accord models feature a security system called an immobilizer.
The anti-theft immobilizer is designed to disengage your Honda's starter motor or ignition. This happens when you try to start your car using an unrecognized device. Therefore, even hotwiring your Honda may fail to work.
So, the best solution is to contact any Honda dealership near you. The dealer will tow your vehicle and cut another key and reprogram it to your car. A locksmith could also help you.
Conclusion
Depending on the model year of your Honda Accord, you can start your car with a key fob. You could also start your Honda using a transponder key if the Key fob is not working. But if you have an older Honda Accord model, you can only activate it with a regular metal key.
Having said that, sometimes your Honda Accord may fail to start with a key. This may occur if the power steering is locked or the transponder key or chip is damaged. The good news? While starting your Accord without a smart or manual key is almost impossible, a Honda dealer or locksmith can help you.