The ability to lock a steering wheel in certain situations can save a life, but for many drivers this feature is a nuisance rather than a life-saving feature.
This guide on how to unlock a steering wheel should help you if you have a locked Honda steering wheel.
When drivers get behind the wheel, they often aren't aware that their steering wheel is locked until they are behind the wheel. In addition, this often happens at the worst times, such as when you're running late or in a hurry.
Why Does The Wheel Lock Unintentionally?
One of many safety features in the car is the steering wheel locking mechanism that keeps the wheel locked when you're parked on an incline. The wheel lock is supposed to prevent your car from rolling downhill if your brakes fail.
Is there a reason why the steering wheel sometimes locks unintentionally? You probably activated the lock by accident if you grabbed your wheel for support when entering or exiting your vehicle.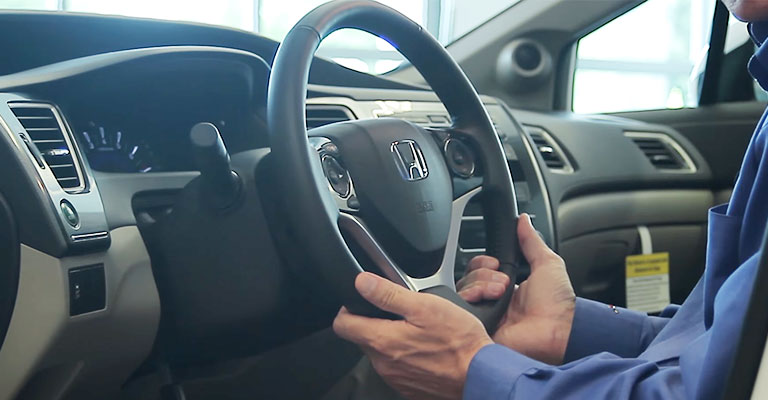 It's not too difficult to fix the problem. Do you have a hard time unlocking a steering wheel? You can hopefully save a few minutes by following our instructions below.
Unlocking Your Steering Wheel
The steering wheel on your car is easy to unlock. It's probably something you've done already unknowingly. Your Honda's wheel can be unlocked by following these steps:
As you yanked the wheel back to its original position, pull down in the same direction.
Make sure you try both directions if you're not sure which one to choose. As soon as the wheel starts moving, you'll know which way to turn.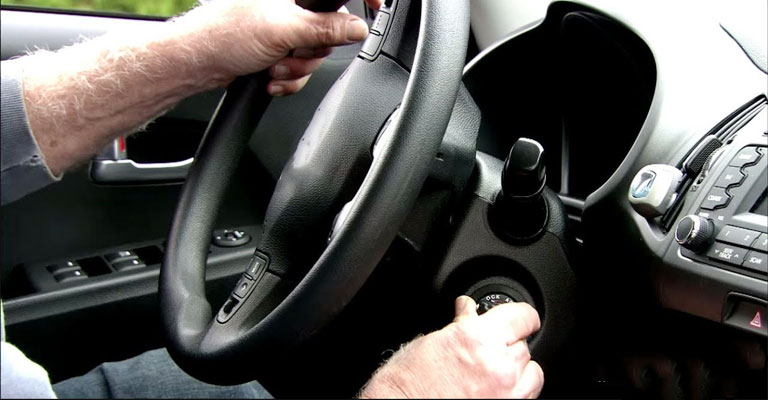 Put your key into the ignition while holding your wheel in the correct direction. Try turning the wheel the other direction and repeating this step if the wheel remains locked, your car won't start, or both. It's either one or the other.
The steering wheel is now unlocked!
The Honda steering lock engages when you pull down on the wheel while getting in and out of your car. The wheel should not be used for leverage if possible.
How Do I Unlock A Honda Steering Wheel Without The Key?
It is extraordinarily difficult to unlock the steering wheel of a Honda without the key, and it requires replacing the ignition system.
The most common solution would be to contact a locksmith to make a new key or to call a towing company to move the car.
A professional should be entrusted with the replacement of the ignition system. As an alternative, if you have some mechanical knowledge, you can do the following: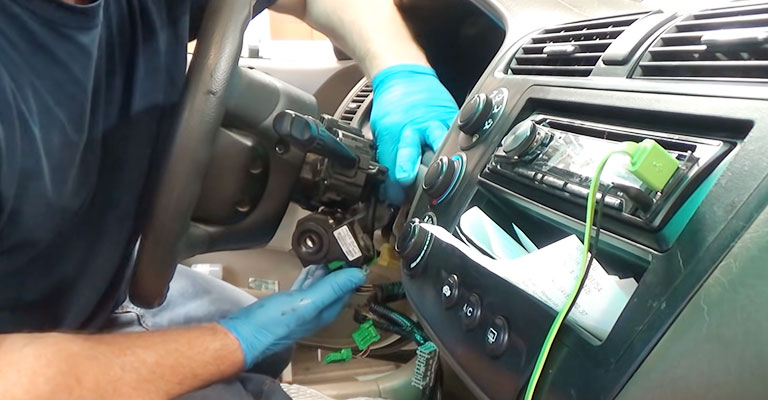 The panels below the steering wheel should be removed. Typically, they are screwed or snapped into place.
On the ignition system, locate the lock release tab. For more information, consult your owner's manual.
The ignition system can be removed by pressing and turning the release tab. There may also be a few more screws to remove.
Usually, it costs about $50 to $60 to install a new ignition system.
The steering wheel can be unlocked by replacing the panels and using the new key.
Based on your level of expertise, it could take you two to six hours to complete all of these steps. That's why you might want to consider one of the workarounds listed above.
Why Does The Steering Wheel Lock In The First Place?
The steering wheel can be intentionally locked by pulling it hard to the left or right. In addition to theft prevention, you can use this method when parking on an incline/decline.
It is much harder for people to steal your vehicle if your steering wheel is locked in place while you are in an unfamiliar place.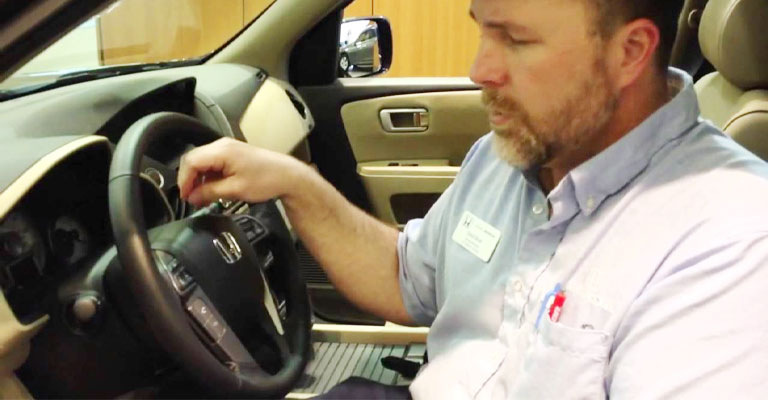 A steering wheel lock can assist you in stopping your vehicle if the brakes fail while parked on a hill. Turn the wheel toward the curb to activate the steering wheel lock.
How To Lock A Steering Wheel Intentionally?
It is also a good idea to know how to lock your steering wheel on purpose if you are planning on spending an extended period of time away from your vehicle.
Anyone trying to get into your vehicle will have a harder time doing so. Besides giving you peace of mind, this is also an easy task to complete before locking your vehicle.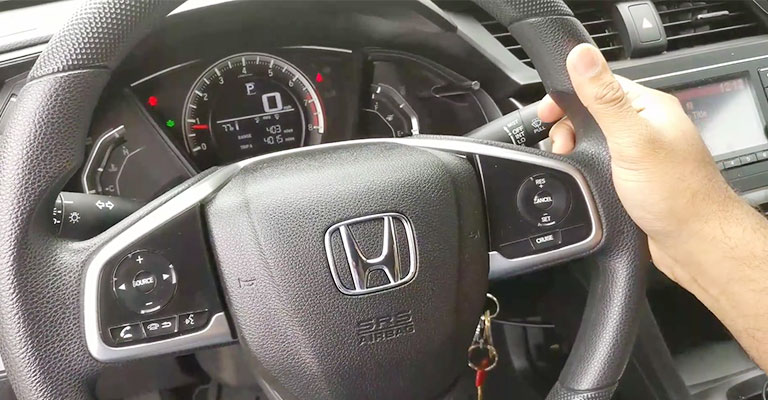 Your vehicle should be turned off and the keys should be removed from the ignition. You will hear a click when you turn your wheel to either side. Once your keys are returned and your car is started, your wheel will be locked.
Tips And Tricks On How To Unlock A Steering Wheel
In spite of the simple steps involved in unlocking your steering wheel, it's important to make sure you understand them thoroughly before beginning.
Using this method, you can avoid damaging any internal parts accidentally. Keep these tips and tricks in mind as you work through the steps on how to unlock a steering wheel.
Make Sure You Don't Force The Steering Wheel
It is highly likely that you will damage the steering mechanism if you yank the steering wheel too hard in either direction. Despite how frustrating it may be and how it appears to be stuck, applying force will not unlock your steering wheel.
A steering mechanism that is overworked can be damaged by trying so hard to turn it. You should use gentle pressure when unlocking your steering wheel by following the steps above.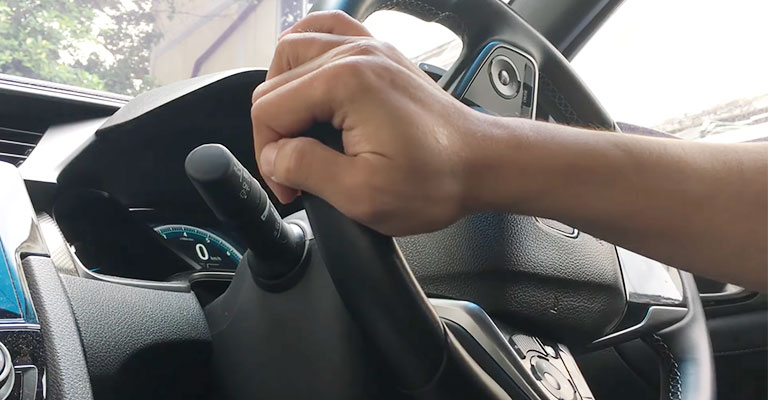 Switch To A Different Key
Having trouble unlocking your steering wheel may be a result of a key issue. Try your spare car key if your key is worn or bent and no longer aligns properly.
If you do not have a spare key, you can get a new one from your Honda dealer. By using the serial number of your vehicle, they will make a new one for you on-the-spot. Rather than a copy of the worn key, you get a brand-new one.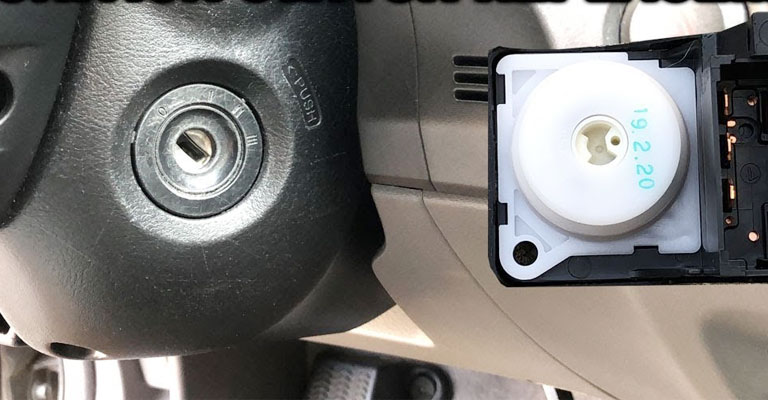 Experiment With Different Techniques
Turn the key slowly in the ignition with your right hand while you slowly turn the steering wheel back and forth with your left hand if you can't get it to the "on" position. In this case, we are trying to realign the steering and key-turn mechanisms to allow you to start your car. Careful about your actions so that the steering wheel doesn't get scratched.
Final Words
It is possible that a malfunction is causing your steering wheel to lock after you have completed the above steps. The problem can be diagnosed and repaired by scheduling a service appointment.