Are you in the market for a versatile and reliable pickup truck that offers both utility and comfort? If so, the 2023 Honda Ridgeline might be just what you're looking for.
First introduced in 2005, the Ridgeline is notable for its unique unibody construction and features a car-like ride and handling compared to traditional body-on-frame trucks.
It offers a spacious and comfortable interior with a variety of convenient storage options, making it a good choice for those who value both utility and comfort.
But with its updated price tag, exterior styling, powerful V6 engine, and advanced technology features, is the 2023 Honda Ridgeline worth the investment?
In this article, we'll dive into the details to help you determine whether this truck is the right pick for you and your budget. So, buckle up, grab a cup of coffee, and let's find out if the Honda Ridgeline is worth the money.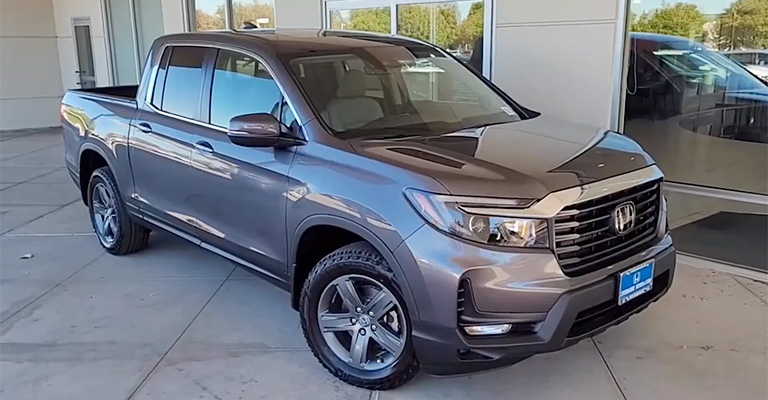 Why Should I Buy A Ridgeline?
The 2023 Ridgeline is a great choice as a great compact pickup truck. With a powerful V6 engine and all-wheel drive, the vehicle can easily tow a trailer, battle inclement weather, or cruise down the highway.
The cabin is quiet and well-finished, the ride is comfortable, and other luxurious amenities are also popular among users. Fuel economy and payload capacity are both decent for a midsize truck.
The Ridgeline's truck bed is one of its best features. Unlike other models with only a multifunctional tailgate, Honda takes it a step further. There's an under-bed storage container, a dual-action tailgate, and truck-bed audio in the Ridgeline's bed.
It doesn't matter if you don't like that scene; features like these are handy to have for work or for hiding extra cargo.
Top Reasons Why The 2023 Honda Ridgeline Is Worth Buying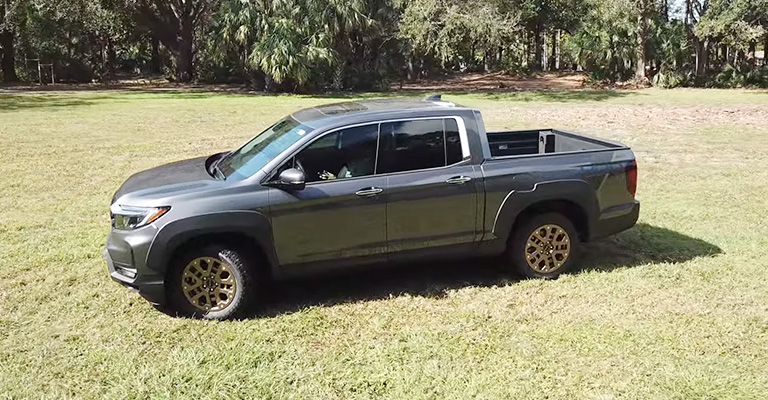 When it comes to midsize pickup trucks, you have a lot of excellent options to choose from. Honda Ridgeline is one of them. Ridgeline is still among the best models in its class despite basically no changes since 2022.
Its high starting price doesn't deter most buyers who want a drivable, luxurious, everyday pickup that is good for daily use. Buying a 2023 Honda Ridgeline makes sense for three reasons.
Versatile Cargo Bed And Tailgate
The locking in-bed trunk and two-way tailgate make the 2023 Honda Ridgeline worth buying. Cargo beds don't have huge storage compartments, but their under-bed storage compartments are generous.
7.3 cubic feet of additional storage are available in the in-bed trunk, which is weather-tight. It also features a two-way tailgate that can be opened either down or sideways.
Many midsize or compact trucks have yet to adopt the technology, as tailgates like this are more common on full-size trucks. Among pickups in its class, Honda is the only one with a versatile cargo bed and tailgate.
The 2023 Honda Ridgeline Is Comfortable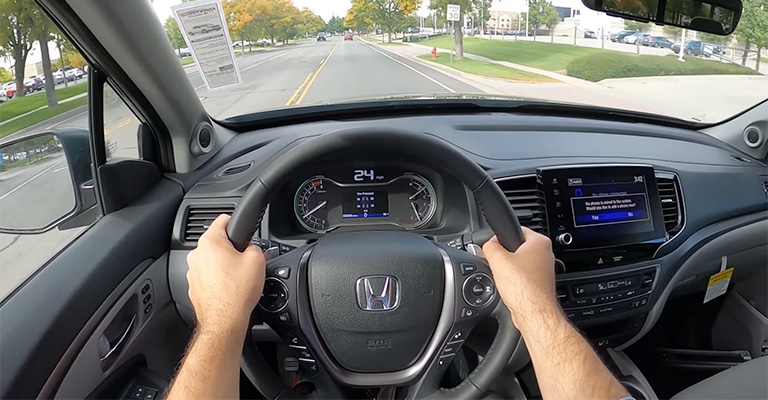 Honda's 2023 Ridgeline offers exceptional comfort, just like its predecessor. The cabin has plenty of space, and the ride is comfortable. It is uncommon for pickup trucks of any size to have plenty of room inside the cabin.
It's for this reason that the Ridgeline is such an excellent choice. Aside from high-quality materials, few cheap plastics are in the cabin compared to rivals. A midsize truck also offers more space for rear passengers than any other.
Some of that interior space is lost due to the lack of a cargo bed length. It measures 5.3 feet long and has a capacity of 34 cubic feet.
In contrast to competitors' short beds, this isn't normally small. Despite the Ridgeline's shortcomings, the ride is of high quality.
Many experts say it rides smoothly without feeling like a truck. A Honda pickup is an excellent daily driver for many reasons, including this feature.
Plenty Of Standard Features And Technology
Last but not least, the 2023 Honda Ridgeline is well-equipped and has plenty of features as standard. Firstly, it has a 3.5-liter V6 engine that produces 280 horsepower and 262 lb-ft of torque.
The pickup engine is powerful and serviceable, so we're glad it's the only engine option. In addition, even the base Sport model comes with a lot of features and technology.
The truck bed lights and 18-inch alloy wheels aren't the only features we're talking about. With every Ridgeline, you'll find automatic tri-zone climate control, keyless entry/ignition, Apple CarPlay/Android Auto, a Class III trailer hitch with a seven-pin connector, and Honda Sensing.
In addition, lane-keeping assist, adaptive cruise control, and forward collision mitigation are included. A few thousand more dollars adds even more to the lineup with the RTL and RTL-E trims.
This includes a sunroof, heated seats, blind-spot monitoring, and wireless smartphone charging, among other features.
Does Anyone Regret Buying a Honda Ridgeline?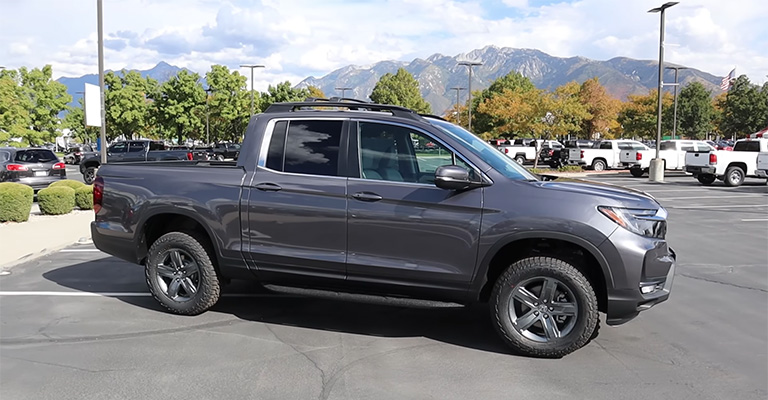 After a short period of time, many people regret buying their vehicles. Does the Honda Ridgeline midsize pickup truck fit that description?
It will be interesting to see if owners of previous model years are satisfied with their purchases since it is one of the most highly rated models available for 2022 and possibly 2023.
What Do Honda Ridgeline Owners Complain About?
First, 81 percent of midsize truck owners would buy it again, according to Consumer Reports.
The Hyundai Santa Cruz and Jeep Gladiator, both of which 75 percent of owners would repurchase, follow it as the class leaders.
Honda's truck is truly the ultimate compliment when the vast majority of owners say they would buy it again. As with any vehicle, there are some things to complain about.
The Ridgeline's most significant detriment for owner satisfaction is its value. Ridgeline customers don't feel they've gotten enough for their money. Does it have to do with a lack of equipment or a high price?
It's probably the former since even the base model Ridgeline is well-equipped. Compared to other midsize models, the Honda is a bit pricey. However, it's worth noting that most car owners are happy with their purchase price.
Is The Honda Ridgeline Reliable?
Midsize trucks such as the Ridgeline are highly reliable, according to Consumer Reports. Based on CR's predicted reliability rating of four out of five, previous model years clearly performed well.
In the last few model years, CR has received very few reports of problems from owners. The frequent problems with the fuel system in 2017 and 2018 have been resolved. There are a few complaints about the Honda Ridgeline dating back to 2012.
Fortunately, the Honda Ridgeline's value should remain stable in 2023. In general, pickup trucks that are well-maintained tend to be worth more than the average vehicle down the road.
While Honda models might not hold their value as long as Toyota Tacomas, they are also known for their longevity. After owning their Ridgelines for some time, Ridgeline owners will likely get a reasonable trade-in or sales price.
You might love to read – Honda Ridgeline Keyless Start System Problems
Final Words
Several reasons make the 2023 Honda Ridgeline a worthwhile purchase. Among its most notable features are its comfortability, versatility of the cargo bed and tailgate, as well as its standard features and technology.
In these ways, the Ridgeline stands out even from other midsize trucks. It comes well-equipped out of the box, even though it may be expensive compared to many rivals.