Limp mode protects the car without leaving you stranded; it's not intended to be driven long distances. When the transmission has trouble on startup, the limp mode kicks in as a failsafe measure.
Transmission problems like this aren't always detected through the engine's OBD because many cars don't have super-tight integration between the engine and transmission control.
An error code may be relayed through some obscure channel and then forgotten. Whether a shop or a parts store, get it to somebody who can read the code. You have a problem if it's the transmission.
Your car can enter into limp mode for other reasons as well. Let's first get over the basics before I get into symptoms and causes.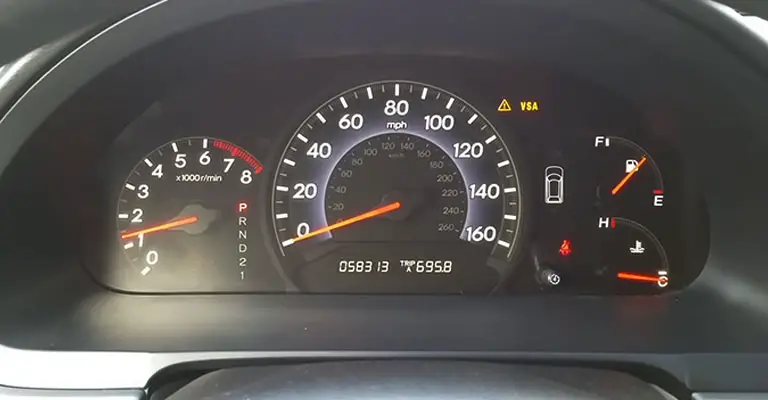 Understanding Limp Mode
Your engine and transmission have a limp mode for safety reasons. A limp mode is activated by the engine control unit when the engine or transmission sends an incorrect parameter.
The limp mode indicates that your car has mechanical severe issues, and you should take immediate action. This is done so that the issues you are experiencing do not continue to pose a significant threat to your vehicle.
The ECU normally displays the check engine light on a car's dashboard when a car enters limp mode, but sometimes, the mode can be activated without warning.
What Causes The Engine To Enter Limp Mode Without The Check Engine Light On?
It is rare for a vehicle to enter limp mode without showing the check engine light, but it does happen. Most of the time, this is caused by an electronic control unit (ECU) that cannot read the signals properly.
Some car components cannot signal to the ECU, triggering limp mode, although this is rare. You should check the wires if this happens because they may be faulty.
Also causing limp mode is that they can trick the ECU into believing there is a problem when there isn't.
1. Sensor Failure In The Engine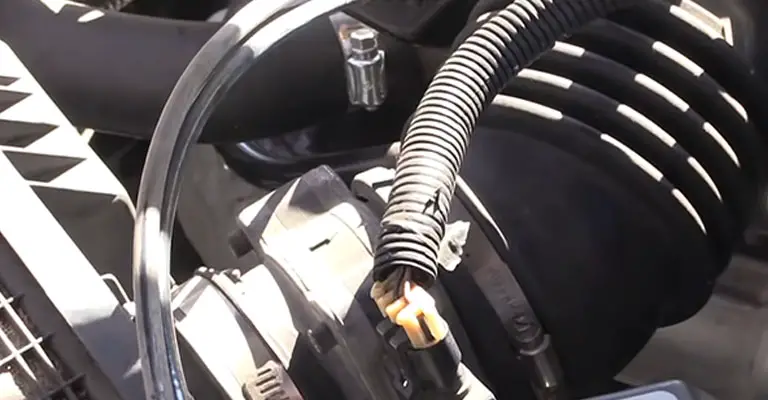 Faulty engine sensors can also cause limp mode. However, it is not easy to determine which particular sensor is causing limp mode because there are many in a car engine.
MAF sensors, engine temperature sensors, boost pressure sensors, O2 sensors, or MAP sensors are among the engine sensors responsible for limp mode.
2. Transmission System Issues
If an issue with your transmission system has been detected, your car may be in limp mode. There are several common transmission problems, including:
There is a problem with the sensor.
The valve on the transmission.
The transmission fluid is running low.
Shift solenoid damaged.
3. Engine Boost Control Issues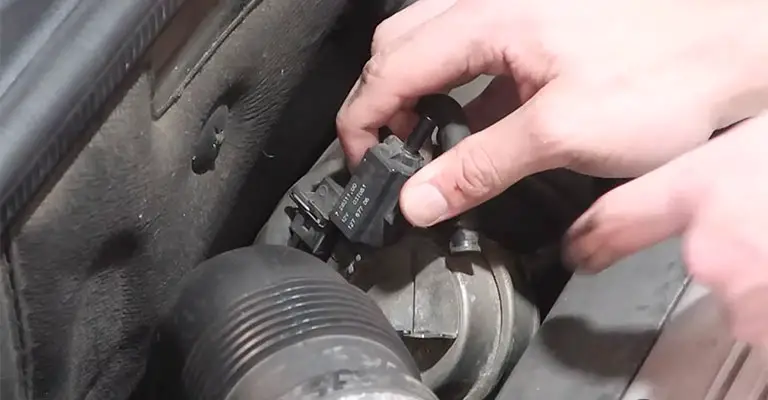 The engine of your car is designed to operate on boost. Occasionally, boost leaks or gets "over boosted."
Over boost can occur because of a faulty boost pressure sensor, a failed boost control valve, a faulty wastegate hose, or a problem with the wastegate.
A power limit will be set on the engine control system if the engine boosts control encounters such issues.
4. Wiring Issues
Transmission and engine wires can occasionally develop faults such as incorrect connections and corrosion.
This means the engine won't work as expected, and the computer will turn on limp mode based on this signal.
Limp Mode – How Can It Be Fixed?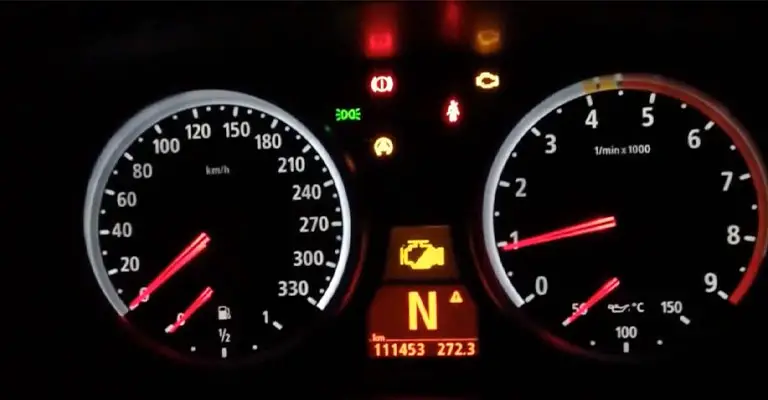 Most of the time, you must diagnose limp mode before fixing it. Making the right diagnosis will ensure you aren't wasting money on unnecessary parts.
Before reaching out to a mechanic, you can try some simple things if you don't have much experience with auto repairs.
In most cases, these methods can save you quite a bit of money if you're lucky enough to utilize them.
Run A Troubleshooting Check
After checking all these things, if you cannot fix the problem, you should have your car diagnosed. You should use an OBD2 scanner to check the error codes before diagnosing.
You have two options: check the error codes at home or at a mechanic. You can save a lot of money using them in the long run, and they are quite cheap.
Get Professional Help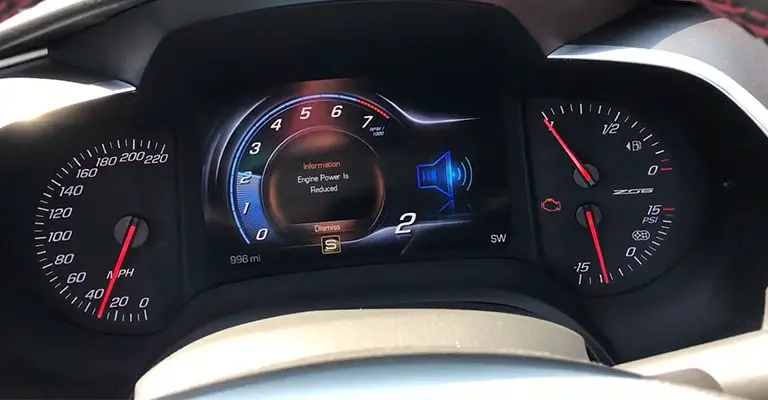 A professional mechanic can assist you if you do not have the right knowledge to solve difficult problems like limp mode.
While it may seem expensive, you will save a great deal of time and headaches if you do it right. You may save money by letting the mechanic diagnose your car rather than replacing the wrong parts constantly.
What Is The Cost Of Fixing The Limp Mode Issue?
There are many reasons a car can enter into limp mode and fixing it can cost you a lot of money. Various factors affect the cost of fixing; however, the cost can range from $50 to $500 or even more.
Your location, the mechanic you visit, and even your car model affect why your car is in limp mode. But, in the end, the primary factor is determining why the car is limping.
Is Getting Out Of Limp Mode The Answer?
The problem that caused limp mode cannot be solved by getting out of it, but it can be ignored. The root cause of a limp mode can be determined and fixed by inspecting or checking the car.
Make sure you reconnect any unconnected transmission wires. When your car is in "limp mode," you are receiving a signal that there is something wrong or dangerous.
Does It Matter If There Is No Check Engine Light On If It Goes Into Limp Mode?
Any transmission system malfunction will result in limp mode, regardless of whether the check light is on or off. Thus, it serves as a fail-safe to protect drivers during transmission malfunctions.
Because transmissions and engines aren't closely integrated, transmission problems rarely send trouble codes through the OBD.
In contrast, the TCM communicates the error code through an obscure channel and ignores it. Regardless of whether the check light is on or off, the limp mode problem is serious.
If A Fuse Fails Without Warning, Can It Cause Limp Mode?
There is no warning when a fuse becomes faulty, so limp mode can occur without warning. The fuse protects circuits in the same way as a transmission does in a car.
The transmission will enter limp mode once the fuse blows. It is for this reason that the vehicle becomes sluggish.
Is It Possible That Sensors Could Be Responsible For A Car Entering Limp Mode Without Any Warning?
When any sensor sends the wrong signal to the car's computer, the limp mode will be activated, even if just one sensor is faulty.
For example, a limp mode can be activated by misfiring sensors such as MAP, TOS, and MAF.
Is It Possible For A Car To Enter Limp Mode For No Apparent Reason?
The car does not enter into limp mode for no reason. It is often the case that the limp activates when there is a fault in the transmission, engine control unit, or in electrical system.
To prevent further damage to the car, the vehicle automatically enters limp mode whenever the car's signals are abnormal.
Typically, these signals occur when the engine, sensors, or wiring is damaged. This is when the transmission fails, brake fluid levels are low, or the clutch and brakes malfunction.
The Bottom Line
When the transmission or engine encounters problems, your car will enter into limp mode as a form of security.
You may experience temporary deactivation of some least essential parts of your car when the limp mode is activated. For example, this safe mode feature may reduce the car's speed or shut off air conditioning.