Your maintenance light indicates your car needs a service or has reached a specific mileage where it should be serviced. It's not a reason to panic if the maintenance-required light comes on. Basically, it tells you that you need to schedule regular maintenance for your car.
Dashboard lights often indicate car service schedules and remind you of the need to service the car. In this example, you turn on your car and see the dashboard flashing the words' maintenance required'.
You may need to change the oil, tune up, or replace the timing belt. It's important to remember that most dashboard lights indicate a potentially important problem, such as a low engine oil pressure, a low battery charge, an inoperable airbag, or, in extreme cases, a dangerously high engine temperature.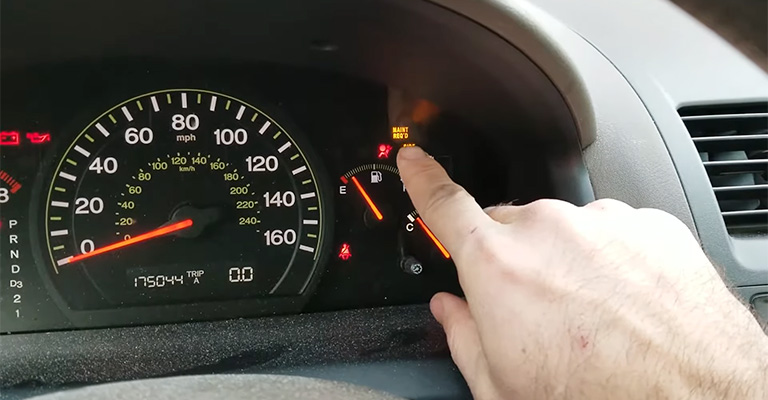 What Does The Maintenance Required Light Mean?
Vehicle maintenance is a warning light that alerts drivers when their vehicle needs to be serviced. Due to carmakers' recommendation to change the oil, replace the filter, and inspect the vehicle every 5,000 miles, the system is activated in 5,000-mile intervals.
You will notice the light blinking every time you start your car after 4,500 miles. After 500 miles, if the light remains illuminated, it indicates you have traveled 5,000 miles.
It's important to know that depending on your car, the required light may come on at different mileage points. For example, you'll sometimes see the light illuminate when it's time for an oil change every few thousand miles.
A major tune-up may need to be performed every 60,000 miles or other large miles in some cars.
How Long Can Honda's Maintenance Required Light Stay On Before Service Is Required?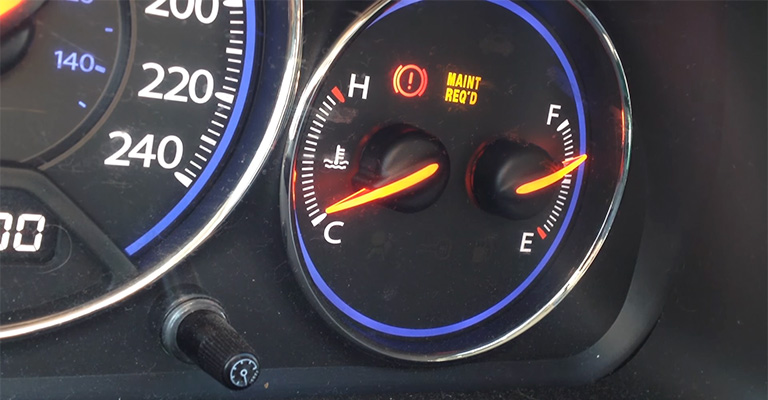 A year may pass after Honda's maintenance required light illuminates, but the car must be serviced afterward. Therefore, it is recommended that you check the maintenance required light every six months and schedule an appointment if it doesn't appear.
The Difference Between A Maintenance Required Light And A Check Engine Light
You will see the maintenance required light on your dashboard when your car needs to be serviced. You should change the oil, replace the filter, and inspect your vehicle every 5,000 miles.
There is never anything wrong with your car when you see the light. There is much more significance to a 'check engine light than a 'maintenance' light.
The check engine light will illuminate if your car or engine is experiencing a major problem. If the light appears, take your vehicle to your local auto repair shop as soon as possible for a diagnosis. To determine the cause of the light, a reader will be plugged in by the mechanic.
Is It Time To Take Your Car To A Mechanic?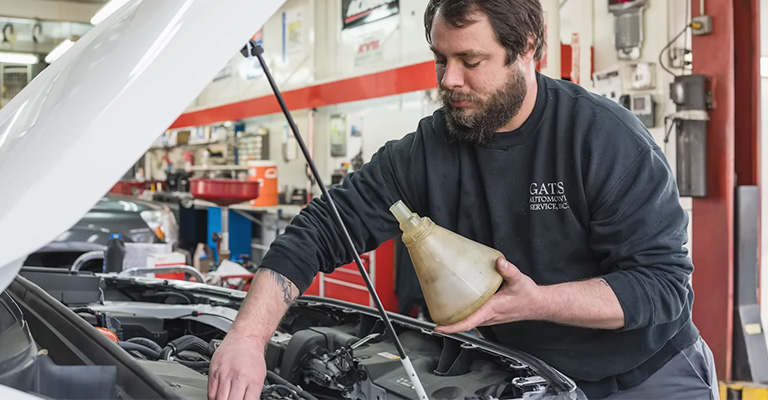 When the maintenance required light comes on, you don't need to take your car to a mechanic.
The light will turn on whenever the car service is due to remind you. In addition, if you are changing the oil and oil filter according to the owner's manual, you shouldn't worry about the light.
What Does It Cost To Fix Maintenance Required Lights?
In most cases, the carmaker covers the 5,000-mile service intervals up to 25,000 miles for free when you buy a new car. Depending on where you live, the 5,000-mile service could cost anywhere from $75 to $135.
Timing belt repairs and ignition tune-ups will become necessary when your car reaches higher mileage levels. Service intervals of 5,000 miles will be coincident with this.
What Is The Procedure For Turning Off The Maintenance Light On A Honda?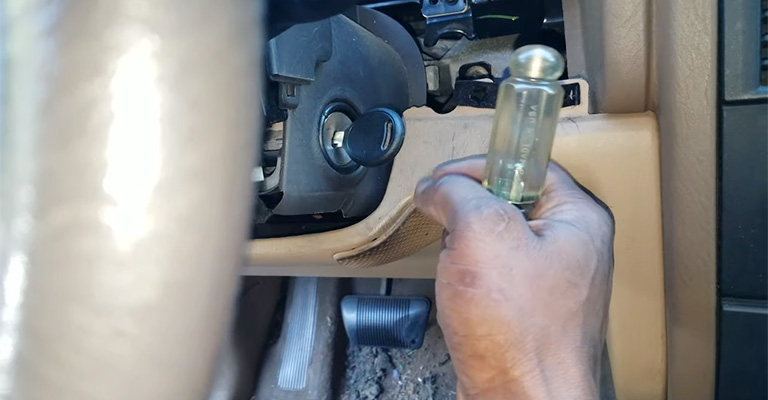 It may be necessary to reset the light manually if you recently had an oil change or maintenance done.
Turn on the ignition by inserting the key. Don't start the car after you turn the ON notch.
When you turn the key to the OFF notch, the engine will be turned off.
You can reset your odometer by pressing the button on the dashboard.
When the ignition is turned to the ON position, hold down the knob.
Approximately 10-15 seconds after the light turns off; you will see it turn off.
It's that simple! The light should not blink until you have accumulated several thousand miles.
Why Should You Reset the Maintenance Light?
When you drive around the city, you might think something is wrong with your car as this light becomes annoying. In the same way, if your family member uses your Honda and does not know what this light means, he or she might get worried and think that the car might be damaged.
After changing the oil, you can restart the counter by resetting the maintenance required light. You won't have to manually count the miles after 5,000 miles since the oil change light automatically alerts you when it's time for a change, so you can drive safely.
What Will Happen If A Driver Ignores Maintenance Required Light?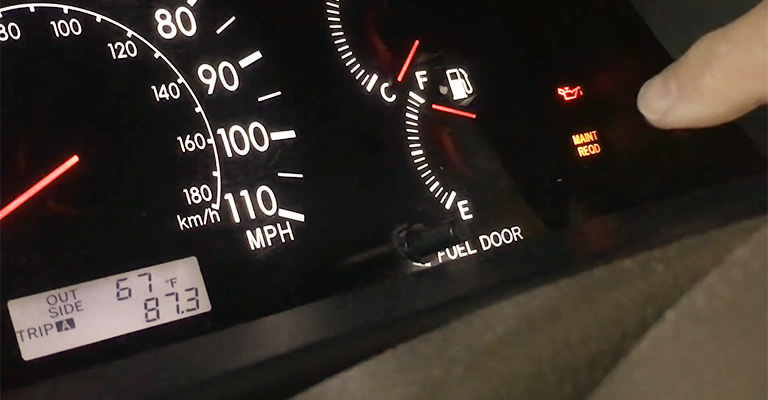 Even though the light may be safe to travel with, ignoring the warning for a lengthy period may have adverse effects. Your car's engine may also be damaged or worsened if you drive with the maintenance required light on. There is even a possibility of an accident, or you may end up stranded on the road.
Can I Drive With The Maintenance Required Light On?
The car light can be turned on while you are driving. However, remember that you're driving at your own risk without completing the recommended or scheduled service.
Therefore, it is essential to comply with all recommended and scheduled maintenance to prevent the many untimely, inconvenient, and expensive repairs that may result from neglect.
How Long Can I Drive With The Maintenance Light On?
It is normal for the light to persist after 6,000 miles (15% of oil left), and you may be able to drive for another 1,500 – 2,000 miles before it turns off.
Notes On Honda Maintenance Required Light:
It is not uncommon for drivers to see the "maintenance required" light after 6,000 miles, especially when driving on highways and in cities. When it comes time to turn it on, however, it can take up to 7,500 miles.
But, again, the type of driving you do, the performance of the engine, and other environmental factors will determine this. This light indicates that the oil needs to be changed and the entire vehicle needs to be maintained.
To extend the life of your vehicle, improve its resale value, ensure its reliability, and ensure your warranty remains valid. After the light flashes for a few seconds, it will turn on as a warning.
This will occur approximately a few miles before the user's manual's recommended threshold. You will be notified when you need to service your vehicle when the threshold mileage is reached by the light turning on.
According to professional mechanics and car manufacturers, you should take your vehicle for servicing as soon as the light becomes permanent.
Therefore, many manufacturers will cover the first 25,000 miles of "maintenance required" light servicing. After that, a model's total mileage will vary depending on where it was repaired.
A car owner or mechanic should change the engine oil every 3,000 miles, sometimes earlier. Maintaining your vehicle early is prudent but can be wasteful if unnecessary.
Indicators protect both the environment and the life span of your vehicle. You can save a few bucks by not wasting oil resources, wasting functional oil filters, and disposing of unnecessary services by following its recommendation.
Why Is My Maintenance Required Light Still On After The Oil Change?
Your or the mechanic's failure to reset the light will result in the light staying on after an oil change. Your vehicle's onboard computer can detect any remaining issues by resetting the system. As soon as the computer notices maintenance has been performed, it will turn off the light using the reset command.
You can see the condition of your engine oil on the indicator. However, to check your engine oil levels and condition, you must take your vehicle to a mechanic with experience. We will change the oil filter on the car, change the engine oil, rotate the tires, and inspect all fluids.
Final Words
You may see the "maintenance required" light on your Honda after 6,000 miles depending on your driving habits and the weather in your area. Driving on highways and cruising through cities together makes this even more evident.
Your Honda vehicle will notify you when it's time to change its engine oil by using the "maintenance required" indicator light. Based on your mileage, since the light was the last reset, this light will turn on.
You and your mechanic might have forgotten to reset the light following the last maintenance, so it is rarely a reason for concern.