Of course, manual transmission in your vehicle has eased your life. It offers you more control considering the speed of the car and the overall performance of your vehicle.
However, there are times when the manual transmission goes into gear but won't move. Well, you're not alone, and many are facing this issue! The typical causes include issues with the clutch system, gears, hub sleeves, synchronizer rings, or fluid levels.
And for the fixes, you'll have to take a couple of minutes and read through this article. We've mentioned all the detailed information you might need to overcome this issue.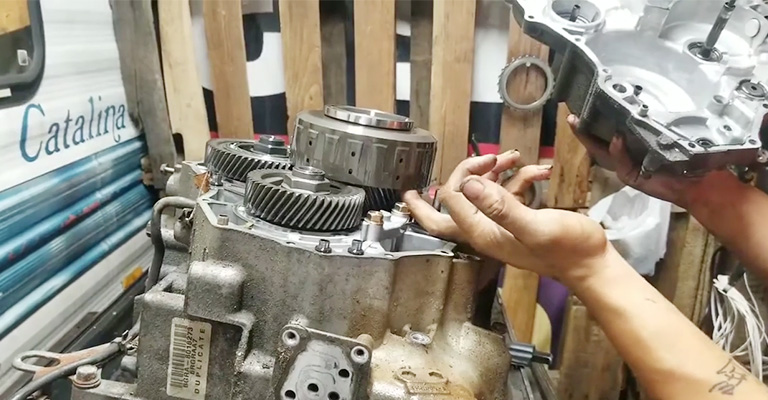 Manual Transmission: An Overview
Before we jump into details, let's start from scratch. If you're unclear about manual transmission, you will be clear in a minute.
A car with a manual transmission, also known as a stick shift, uses the gear shift and clutch pedal to manually alter the gear ratios.
So, how is the engine power transferred to the gearbox here? Through the clutch! It's a device that attaches and detaches the gearbox from the engine. Every time the clutch pedal is pressed, the clutch is disengaged, disconnecting the engine from the gearbox and finally enabling the driver to change gears!
Now, what's so special about manual transmission? The fact that a manual transmission offers more control over the vehicle's speed and acceleration is one of the transmission's key benefits. This allows the drivers to shift gears at any time, depending on the driving and road situations.
7 Reasons Why Manual Transmission Won't Shift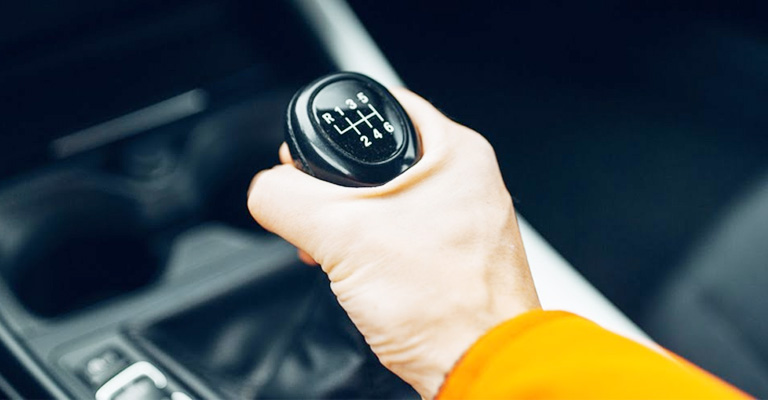 Don't worry! The problem with manual transmission going in gear but not shifting isn't a rare issue. So, more people suffering from this issue means there are probable solutions for it too. However, before that, you need to know what's causing it.
Typically, issues with the gear system, clutch, or even synchronizer parts cause problems in shifting manual transmission. Binge on to know more!
1. Worn-out Clutch Components
We all know that the clutch system, though small, comprises several smaller components that make it work. These include the clutch cover, master cylinder, slave cylinder, clutch release bearing, release fork, etc.
The clutch system is one of the most significant parts when it comes to manual gear shifting. So, if any single of the clutch components wears out, especially the master cylinder, it may show severe impacts on gear shifting.
2. Damaged Gears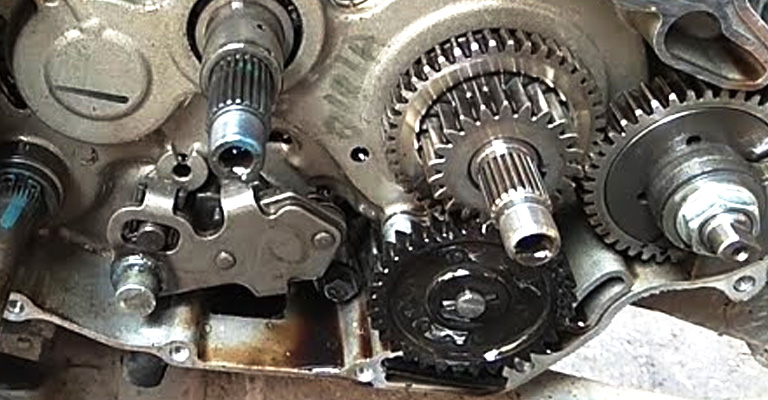 In the case of a manual transmission, you can shift gear ratios as needed, so it comes with a range of gears, starting from the 1st to the 5th, sometimes 6th or even 7th gear. Besides, there's also reverse gear and hub gear.
But the problem is, with damage done to any of these gears, there will also be gear-shifting trouble.
3. Defective Hub Sleeve
If you didn't know, the hub gear's task is to connect the main gears. However, what helps them to function is the hub sleeve. Depending on the location of the gear shifting, it moves either left or right.
Besides, the hub sleeve ensures the correct syncing between the hub gear and synchronizer teeth. Yes, that's a load of a task for such a small part. If somehow it is worn out, there will be trouble with the syncing and gear shifting!
4. Contaminated or Low Transmission Fluid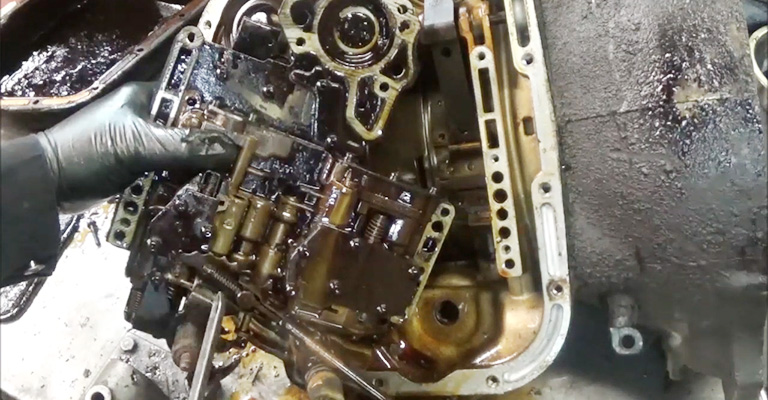 There are instructions on your vehicle's manuals by the manufacturers about the time interval in draining and replacing transmission oil. Even if you don't read the manual, symptoms of burnt transmission fluid will tell you to look at the fluid level and change it if needed.
Even if you don't pay attention to that, undoubtedly, the gears will not get the required lubrication and won't run as intended. Not only will it be more difficult for you to shift gears, but you'll also hear abnormal noises coming out of it, indicating severe damage to the transmission system.
5. Clutch Fluid Shortage
The braking system and clutch systems also incorporate hydraulic fluid to function and transfer pressure from the pedal to the engine. This force is first transferred from the pedal to the clutch fork and finally to the pressure plate springs. As a result, this mechanism allows the clutch to function.
So, what if you have low clutch fluid? In that case, the force transfer will not be as needed. And since clutch systems don't function like on and off switches, they will act very disoriented and make sudden engagements.
In the case of low clutch fluid, there will be noticeable difficulty in shifting gears, and if there is no clutch fluid, the transmission won't even go into gear.
6. Synchronizer Ring Failure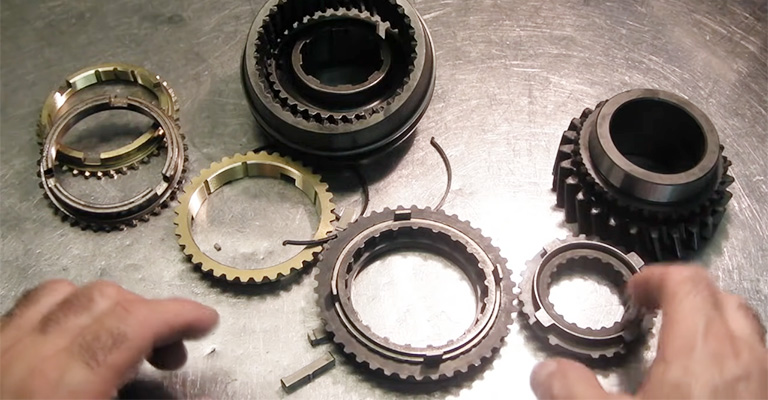 We've already mentioned what the hub sleeve does; now, for the synchronizer ring. It has tons of small teeth that ease the hub to function and allow easy access to any of the chosen main gears.
If you've used a car with double clutching needed for smoother drives, aren't you thankful for the synchros? It makes the task much easier for you. Besides, when it's time to shift gears, but there is no alignment of speeds, the synchros got you covered!
The hub sleeve functions smoothly due to the synchronizer ring. Hence, with any damage, the hub sleeve fails to engage; hence the gear shifting problems.
7. Misaligned or Damaged Shifter Cable
In the case of manual transmission vehicles, there are usually two shifter cables. Several vehicles do not have a direct shifter connection and have the shifter and transmission placed in different locations. That's when the necessity for a shifter cable drops in. The shifter cable links the transmission shift fork with the shift lever.
With damaged or misaligned shifter cables, there will be definitive trouble in gear shifting. This can simply take a cable adjustment or even a whole replacement.
Diagnosing Manual Transmission Issues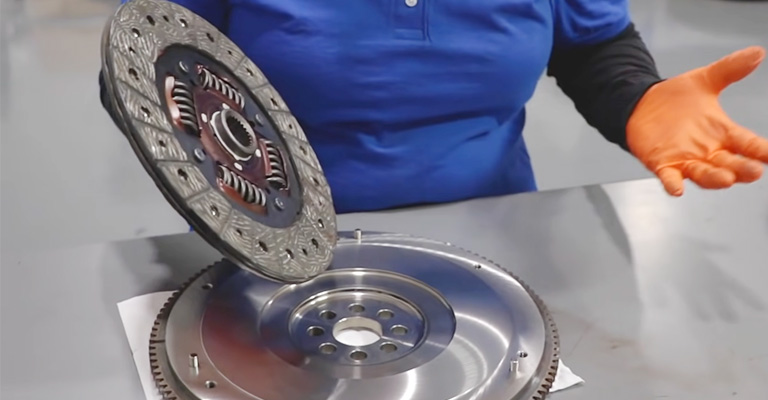 So, how do you identify if there are issues with your car's manual transmission? Of course, the key is to collect more data and notice the symptoms of the problem.
Also, you need to see when the manual transmission gear shifting problems come on or if there's a particular speed range. You'll know all about the diagnosis in a minute!
Look for Odd Noises Coming from the Transmission
As stated above, the low transmission fluid is one of the most common reasons your manual transmission fails to shift gears. Even if there's enough oil, contamination from metal particles can also create this issue.
Eventually, this oil contamination or insufficiency generated odd noises from the transmission in the case of specific gears or sometimes in the case of all gears. However, noise does not only imply transmission fluid oil shortage.
When this happens in the case of a specific gear, there's a possibility that the teeth or synchros of that gear have been damaged.
Hear Out the Grinding Noise
Have you started hearing a grinding noise from the transmission? This can result from colliding gears. If there's wear and tear in any gear or clutch components, the gears will collide. Besides, a broken shift work, synchronizer, or even worn-out bearing shifts can be responsible for the collision and noises.
Here's an easy trick: hearing the grinding noise from gear collision only during downshifting indicates issues with the synchros more commonly.
Stuck in Gear?
Sometimes, with manual transmission issues, you'll notice that it is stuck, and you cannot get it out of gear. This particular issue can be a sign of a few problems starting from low oil level, worn-out shifter arms, internal component damage, worn-out drive gear teeth, to misaligned transmission.
Jumping the Transmission Out of Gear and into Neutral
Transmission jumping into neutral seems like a common symptom when it comes to manual transmission issues. As soon as you put the transmission into gear, it abruptly changes. However, just like the gear stuck symptom, there might also be additional explanations for this symptom.
For instance, a strained or misaligned shift linkage is a common problem with this symptom. Besides, a damaged engine or a maladjusted or broken external linkage may cause the transmission to jump into neutral.
Transmission Leaks
A worn-out gasket, broken parts, or even loose bolts can accuse manual transmission leaks, eventually responsible for the gear shifting issue. To find out if that's the case, you need to check the oil level and the transmission case for damage.
Check the Clutch Pedal
Have you encountered a spongy, soft clutch, or is it sticky to the floor? This most probably indicates an issue with the hydraulic system or clutch cable. Eventually, this prevents the clutch from proper engagement, causing the shifting issue.
How to Fix Manual Transmission Not Moving in Any Gear?
You've identified the reasons behind the manual transmission gear shifting issue and the symptoms; what now? Of course, the solutions. Here's a step-by-step guide for you to do it easily.
Step 1: Inspect and Replace the Transmission Fluid
Per the general recommendations, you should check the lubrication oil after traveling between 30,000 and 60,000 kilometers. This habit allows you to identify if there's contamination or shortage of the transmission fluid.
To avoid any situation where the car in gear won't make a move, keep the oil levels in check and make sure you use pure transmission fluid at the proper levels for your car.
Step 2: Repair or Replace the Clutch System
Since you already know that clutch system damage may lead to shifting problems commonly, you should get it examined first. If the clutch pedal has signs of sponginess or softness, get it fixed or replaced immediately. A new clutch pedal may cost around $400 to $500.
Step 3: Inspect and Repair Gear Linkage
If the above steps don't come with any fortune for your manual transmission, check for a misaligned or damaged gear linkage. And as needed, adjust it or get it replaced. A new gear linkage will cost you as low as $38 to $50 only!
Step 4: Replace the Gearbox
The next step is to look for damages in the gearbox. If you spot any signs of wear, repair it or replace it as needed. For a new gearbox, honestly speaking, it will cost you a fortune! It can cost you a few thousand dollars depending on the model of your vehicle and which gearbox you need.
Step 5: Take Your Vehicle to an Expert!
Finally, if none of the above steps works for you, your final hope is to take your vehicle to a qualified mechanic. With thorough inspections and transmission diagnosis, they will easily identify any issues and offer repair solutions at once. In the US, a qualified mechanic's average hourly rate ranges from $75 to $150.
How to Prevent Manual Transmission Issues?
No wonder manual transmission cars have become super popular due to their easy and smooth driving experience. But the key is proper and regular system maintenance to enjoy for a longer time. Want to prevent manual transmission gear shifting issues? Here are some tips you'll thank us for!
Check the Transmission Fluid Regularly
The first and foremost maintenance tip is to check the fluid levels regularly. It's better to follow the manufacturer's recommendations in checking the fluid level and quality and replace the fluid as needed.
Remember to Practice Shifting Techniques
If you don't have the right shifting skills for manual transmission gears, you can generate unnecessary issues such as grinding gears or transmission wear.
Of course, you don't want that; practicing proper gear shifting techniques, such as clutch pedal pressing during gear shifting or reversing while the vehicle is moving, etc., is important.
Don't Use the Wrong Transmission Fluid
Using the correct type of transmission fluid for your vehicle is important if you don't want to damage the transmission. And so, you need to find out which fluid is the correct choice following the owner's manual.
Don't Overload Your Car
Even though you might work better under pressure, your vehicle won't! So, refrain from putting unnecessary strain on your vehicle transmission by overloading the vehicle.
Take Your Vehicle for Regular Servicing
Do you know what can help prevent these issues easily? Regular servicing! Getting your precious vehicle diagnosed with any issues takes only a hundred dollars per hour. And that seems like a better way to avoid such issues rather than spending thousands afterward fixing it!
Be a Responsible Driver!
Reckless or aggressive driving can lead to premature damage to your cherished vehicle. If you don't want to spend hundreds and thousands to fix manual transmission issues, be careful about driving ethics.
Frequently Asked Questions
What causes the manual gear to get stuck?
Clutch system issues, shifter disorientation, linkage issues, and low oil level are some of the most common causes behind the manual gear getting stuck.
What are the two most common reasons behind manual transmission failure?
As from different cases with similar problems, it seems like lack of lubrication, insufficient fluid, and improper clutch release may be the most typical reasons for manual transmission failure.
How do you fix a stuck manual gear shifter?
Well, it takes a bit of work. You have to start by removing the center console and extracting the cables. Next, you need to spray on some penetrating fluid in the cable insides, some brake cleaner, and finally, white lithium grease.
Parting Words
After a thorough discussion on the manual transmission problem that goes into gear but won't move with causes and fixes, we've reached the end. Your precious cars offer you a great time on every ride, so why not pay attention to them and prevent such issues?
Yes, the manual transmission has made our lives easier and rides smoother. But here's some advice, regular servicing and checking the fluid level can save you hundreds and even thousands of dollars!