Spark plug fouled with oil is a pretty common issue that most car users face now and then. Without question, spark plugs are a very crucial part of the engine. And these plug issues can stop the car's engine from working.
So, what causes this problem in the first place?
Well, there are many reasons responsible, like engine leaks, wrong oil, worn piston rings, and even damaged head gasket can result in spark plugs fouled with oil. Moreover, the fixing methods vary depending on the causes.
In this blog, our experts have explained all the causes and fixes of a spark plug fouled with oil and ways to prevent it.
So, keep reading to know them all!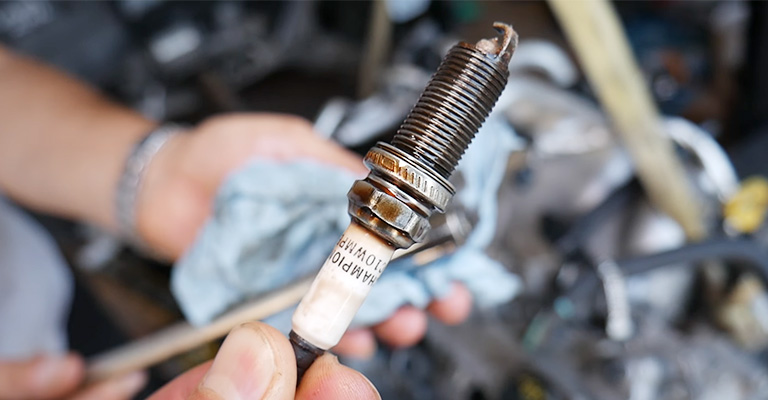 Causes of a Spark Plug Fouled with Oil
The major reasons for such fouled oil plug issues are oil leaks from the engine or wrong oil usage.
Apart from these, some other reasons are:
Malfunctioning PCV systems
Rich Fuel Mixture
Dirty oil
Worn piston rings
Damaged Valve seal
Overheating Engine
Malfunctioning PCV systems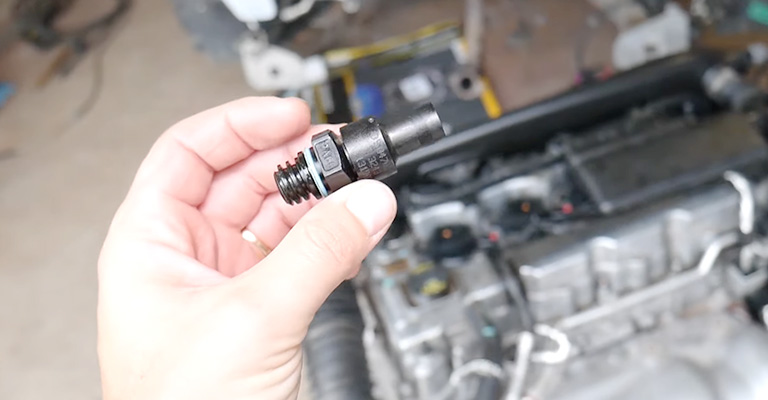 Nowadays, modern engines come with PCV systems for better performance and efficiency. But it makes the machine more complicated and sometimes lets the oil escape from the cylinders and pistons.
Hence, most of the fouled oil spark plugs in modern engines happen because of the malfunction of PCV systems.
Rich Fuel Mixture
The imbalance between the quantity of air and fuel (where the fuel is more) in the engine's air-fuel mixture is known as a rich fuel mixture.
A rich fuel mixture happens when the air quantity is less than required, and the fuel is too extra for the engine.
Dirty Oil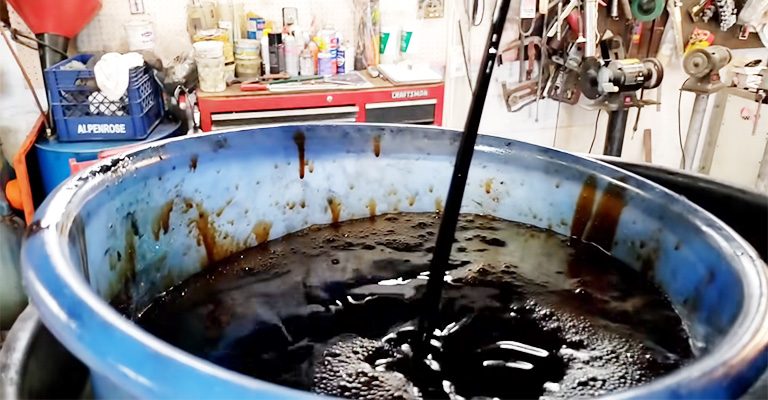 The dirty oil can cause a fouled oil spark plug if not replaced with fresh oil. When the oil gets old and dirty, it starts leaking out, resulting in the spark plug being fouled.
Worn Piston Rings
Worn or leaked piston rings let oil escape and deposit into the spark plug, causing it to fail.
Damaged Valve Seal
Valve seals control the oil lubrication of the engine valve. And when a valve seal gets damaged, oil deposits in the engine's electrodes. Thus, spark plugs get oil fouled and can also cause the engine to misfire.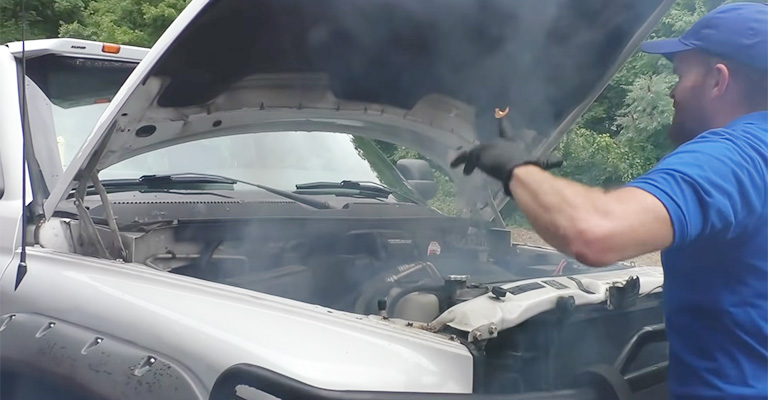 Overheating Engine
When the engine gets overheated, it causes excessive oil deposits in the combustion chamber.
How to Fix a Fouled Oil Spark Plug?
Such plug issues mean the deposit of oil in your combustion chamber. If your spark plug is fouled with oil, clean it or replace it.
To clean the spark plug- you can either spray some plug cleaner or use a wire brush to clean out the deposits. Make sure to get a specified plug cleaner for your engine or spark plug.
If you want, you can replace the fouled spark plug with a new one for better results.
Solutions for Specific Issues
After cleaning or replacing the fouled spark plug, you have to solve the issue or problems responsible for it. Or else your spark plug will keep failing again and again.
Once you've figured out the problem, you can follow the below-mentioned suggestion to solve it.
Malfunctioning PCV Systems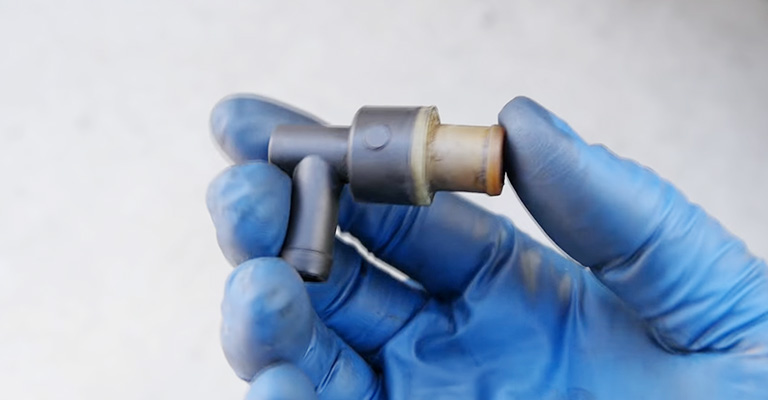 If you find your PCV valve or PCV system malfunctioning, repair it. Many tutorials/ videos are available online showing how to repair PCV systems.
Note: It's highly recommended that you call a mechanic to fix this problem (as it can be tricky, especially if you aren't a tech expert).
Rich Fuel Mixture
To solve the rich fuel mixture, check out the air duct's flap, oxygen sensor, vacuum lines and hoses, and mass airflow sensor.
If the problem is with the air duct's flap, you need to call a mechanic.
For the oxygen sensor issue, replace it
For vacuum lines and hoses, fix them immediately if loose or replace them when leaking.
If you have a dirty mass airflow sensor, the best possible solution would be to clean it.
Dirty Oil or Wrong Oil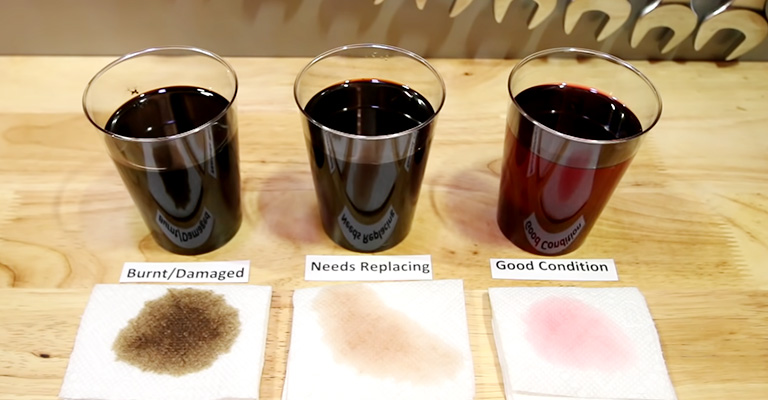 Is your engine's oil dirty? Refill with fresh engine oil. And keep changing the oil often. And avoid using oil that contains high levels of detergent.
Worn Piston Ring and Damaged Valve Seal
The only best solution for worn piston rings and damaged valve seals is to replace them! Don't risk your spark plugs again by only fixing them.
Rather than spending money, again and again, replace the damaged piston ring and valve seal with new ones.
Overheating Engine
A lot of factors cause an engine to overheat. For example- keeping A/C on for a long time, not giving rest to the engine, etc.
So, the best and most effective solution here would be to turn off the A/C and engine when not needed.
Frequently Asked Questions
What is a combustion chamber?
A chamber in the engine where an air-fuel mixture burning occurs is known as a combustion chamber.
Can a leaking head gasket cause a fouled oil spark plug?
Yes, a leaking head gasket can cause a fouled oil spark plug.
How to fix a leaking head gasket?
The head gasket must be repaired or replaced depending on the leakage condition.
How to prevent a spark plug from becoming Oil-Fouled?
To prevent a spark plug from becoming oil-fouled, you must change the oil often ( at least after running your vehicle for 3500 – 5000 miles). Also, keep an eye out for any signs of oil leaks.
Wrapping Up
That's it. We are concluding the blog about the "spark plug fouled with oil – causes, and fixes."
Aside from the above-mentioned concerns, fouled oil spark plugs can be caused by various additional factors. So, as soon as you discover fouled oil spark plug issues, pay attention to your engine.
Also, keep replacing old engine oil with new ones, as recommended. However, if you still want to figure out what to do, seek the advice of a mechanic.