If you are watching the code P0131 on your Honda car for the first time, you may not know about it. However, this is actually something that you need to be very careful about, as it can disrupt your car.
So, what is the code, P0131 in Honda cars?
The code P0131 on Honda Odyssey means that your car's oxygen sensor has a significantly low voltage.
Moreover, this could also mean that there is an imbalance ratio of air to fuel in your car. Fixing this issue quickly is necessary to protect your engine.
Well, this is just an overview of what this code is about. Now, reading along, you can unwrap many more insights about it in detail.
So, get started now!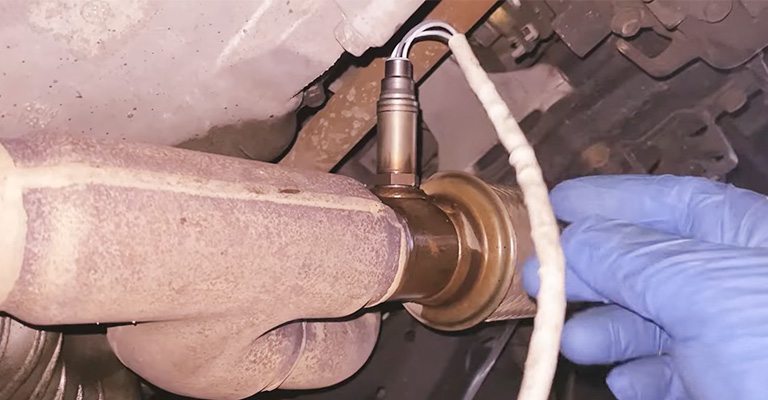 What Is Code P0131? Explained in Detail!
You must be worried about a new code, P0131, on your dashboard popping up suddenly. So, what does the P0131 Honda Odyssey code mean?
Well, the code P0131 on Honda Odyssey indicates a low sensor voltage for the oxygen sensor bank of your car.
To be precise, this means that the car oxygen sensor has become faulty, located in your car's bank 1 sensor 1 location.
Note that this oxygen sensor is also known as the air, fuel, or a heated 02 sensor alternatively. Now, you may wonder what happens in depth when the code P0131 appears on your Honda Odyssey!
Well, coming to the details, if you see this code, then you need to understand that your car's engine control unit has detected issues. The problem would be an improper or fluctuating voltage on the oxygen sensor of your car.
On the other hand, the ratio of air to fuel in your car's engine might also be disrupted. The ratio might possibly be distorted and not maintained properly. That means there is way more air in its proportion than fuel in the engine.
However, it can also be the other way around at times, like more fuel than air, depending on the situation, which occurs randomly. So, due to this, your car would fail to run properly and may also stop in the middle of the journey.
You would be following many other temporary and permanent issues due to this if you can not fix it on time.
What Are the Reasons Behind the Code P0131 Appear?
We now know what happens when the code P0131 appears but not the reasons behind it. So, this segment is all about the causes behind this issue. Take a look.
Reason 1: Failed Oxygen Sensor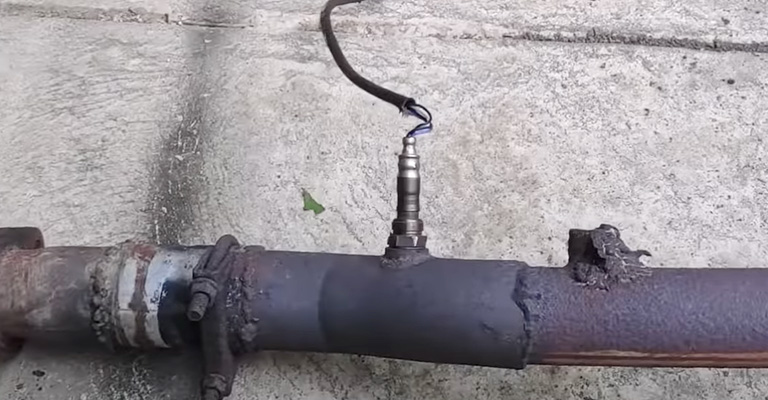 The first reason behind this could be a failed oxygen sensor. That means it would let more oxygen get in than it requires to ensure the car engine works smoothly.
Due to this, there is an increase in the content of oxygen compared to the quantity of fuel.
Reason 2: Damaged Wiring
Damaged wiring inside the car bonnet could be responsible for P0131 at times. This is more like an internal problem that you can not see but just sense.
Due to this, the voltage in the 02 sensor circuit falls rapidly over time. As a result, your car may go through this problem.
Reason 3: A Dirty Fuel Filter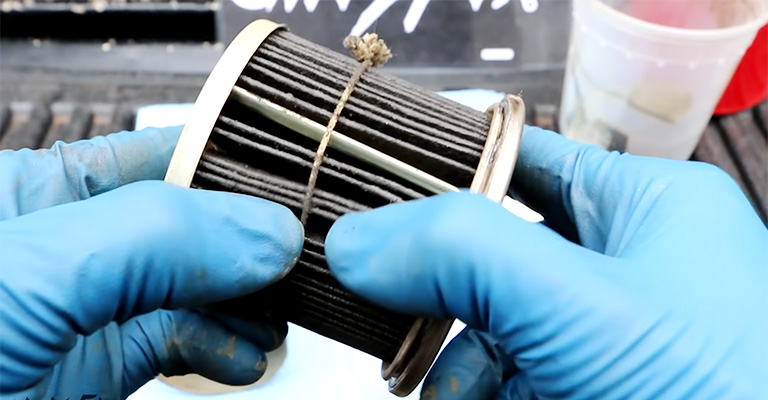 A dirty fuel filter could lead to numerous problems for your car. Here, it may slow down or even block fuel flow in the engine.
However, air would flow into the spot, disrupting the balance of the ratio of air to fuel. Note that a dirty fuel filter or a damaged one may be responsible for this.
Reason 4: Bad Heater Circuit
The heater circuit on our car is a very important part. So, if it fails to work properly, you may face this problem. To be precise, if a heater circuit fails, it would not be able to carry out the warmth from the engine.
Due to this, the warmth would engage more air inside. Over time, this would increase the proportion of air more than it requires, which loses the balance of air to fuel ratio.
Reason 5: Leak in The Exhaust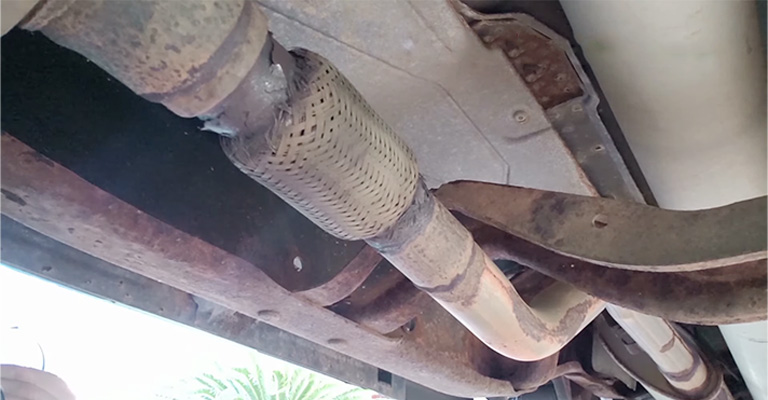 This is one of the most common reasons your oxygen sensor does not have a proper voltage. Note that a leak in the exhaust can create several issues in your car.
So, these are the main and common reasons behind this problem.
How Do I Fix the Code P0131 on Honda Odyssey?
You have got a detailed idea about the causes behind the code P0131 on Honda Odyssey. Here, we have covered the solution to this in 2 different methods for you.
Method 1: Paste the Exhaust Leak
First, you need to locate the leak in the exhaust. Then you need to get some exhaust putty to put it there. But before you put it, make sure you polish the area with sandpaper.
Now, apply the paste on the leak slowly. Make sure you apply it uniformly over the place. Once done, you need to let it dry for at least 2 hours. The duration may increase up to 24 hours.
Method 2: Wrap Up the Exhaust Leak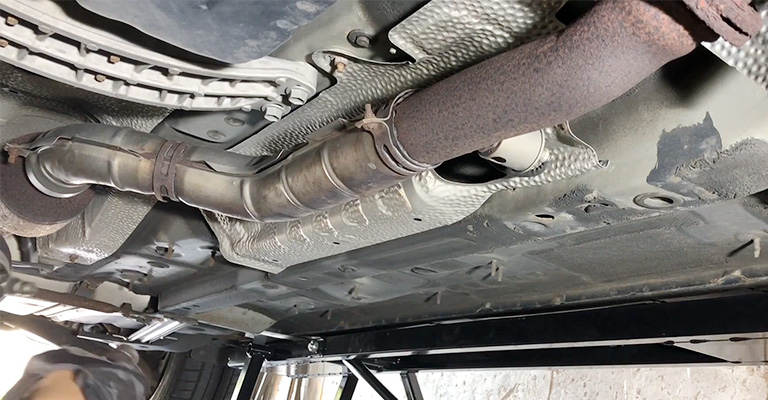 The second method is wrapping up the leak. First, you detect the leak and clean the area around it with sandpaper. Then you need a heat wrap which you would activate, putting it into the water for about 40 seconds.
Now, squeeze out the excess water off it and wrap it up around the leak of the exhaust. Finally, start the car and run it for about half an hour so that the heat cures the wrap to make it permanent.
So, this is how you can fix the code P0131 on Honda Odyssey. Now, if none of these seems to work, you may need to replace the oxygen sensor.
What Happens If I Fail to Fix the Code P0131 on Honda on Time?
If you fail to fix the code, P0131, on time, your car will go through a few adverse consequences. First, its fuel economy would go down significantly. Over time, the engine would start getting overheated.
Due to this, the wiring may be wearing out soon. But the main problem that your car would have is with its engine. The engine would deteriorate very quickly after a time which can cost you a lot.
Symptoms to Understand 02 Sensor Circuit Low Voltage
Understanding the symptoms is quite important to prevent a problem, but we often fail to detect these signs. So, here are the possible symptoms to understanding oxygen sensor circuit low voltage. Take a look.
Symptom 1: Illumination of the Engine Light
If there is a fault in the oxygen sensor, the engine light will show up on the dashboard. This may be blinking or staying there permanently, but it would illuminate either way.
So, the engine light blinking on the dashboard would indicate a problem with your car's oxygen sensor.
Symptom 2: Car Stuttering or Stalling
A car stalling indicates a problem with your car, which could be of various types. So, a car stuttering or stalling is one of the symptoms of a bad oxygen sensor too. If you see your car running poorly, you need to take that as a symptom.
Remember that your car may even stop in the middle of a run after stalling for a while.
Symptom 3: A Decreased Fuel Efficiency
If you notice fuel consumption increasing suddenly without a valid reason, it can be alarming. This is because it indicates that the oxygen sensor is having an issue functioning properly.
Rather than overlooking the fact, you have to take this as a symptom and work on it in no time.
Frequently Asked Questions
Is it better to fix the car codes oneself or by taking the help of an expert?
It actually depends on whether you should fix your car codes yourself or by taking the help of an expert. In general, we usually fix the codes ourselves. However, you may need to take the help of an expert at times with mechanical stuff.
What is an ideal volt reading for the 02-sensor read?
The right reading of volts for the 02-sensor would be about 0.5 volts. Remember that it may not always stay the same. So, it can fluctuate between 0.1 to 1.0 volts when the oxygen sensor works fine.
Can I test my 02-sensor with the volt readings?
Yes, you can definitely test your 02-sensor with its volt readings. In fact, this is one of the most appropriate ways to do it. If the volt reading does not stay in the range of 0.1 to 1, you need to understand it got issues.
The Final Words
So, after going through this blog, you should now have a clear understanding of the P0131 Honda Odyssey. Well, as long as you know the right ways to execute the solutions, this code won't be a bother. Yet, if you require the assistance of an expert, don't hesitate. After all, it's about the well-being of your vehicle!