Let's say you're on your way to work on time, and everything is going well in the morning. Then, suddenly, your car's Check Engine light comes on, and your engine runs rough when you start it.
So, you pulled out your OBD II scan tool and discovered that your vehicle had been coded with P0171. How can you fix this problem? Why did this happen?
This P0171 OBD II trouble code on your Honda indicates too little fuel and air in the engine mixture, causing it to be too lean.
As the combustion temperature is higher when the engine runs lean, driving a car with the code P0171 can cause more damage to the engine over time.
What Is A Honda P0171 Error Code?
Either too much oxygen or too little fuel in the exhaust if the code P0171 or system too lean bank 1 is present. 'Lean' means 'low fuel trim,' or 'lean' simply means 'lean.'
OBD-II code P0171 indicates there is a vacuum leak or a weak fuel system on the first bank of the engine. Fuel is either too little or too much for the engine when it is in a lean state.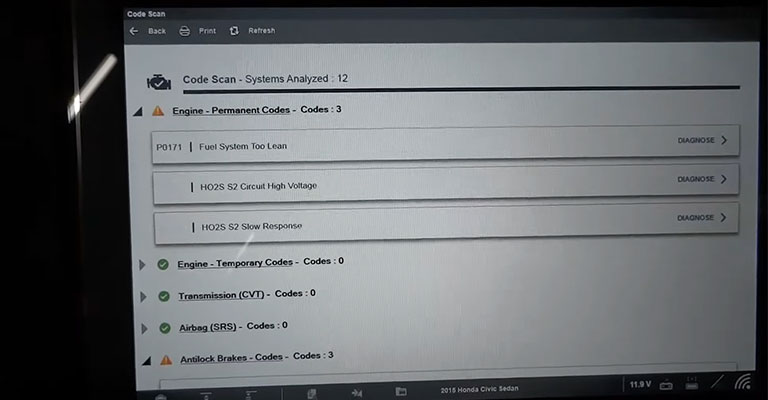 In combustion engines, the air-fuel mixture ratio should be 14.7 parts air to 1 part fuel for the engine to run most efficiently.
A Honda P0171 code is set when the engine runs lean, resulting in a check engine light, while a P0172 code is set when the engine runs rich due to too much fuel and insufficient air.
Why Does Code P0171 Honda OBD II Occur?
A lean air-fuel mixture often arises from a leak in the vacuum system, which adds more air, or from a weak fuel system that does not inject enough fuel.
As a result, the powertrain control module (PCM) injects additional fuel into the mixture to compensate for the lean condition. This ratio should remain at 14.7:1. The Honda P0171 code is triggered when these adjustments are too large.
There can be issues with a clogged or bad fuel injector. For example, it can give a P0171 code if it becomes clogged and fails to spray fuel correctly.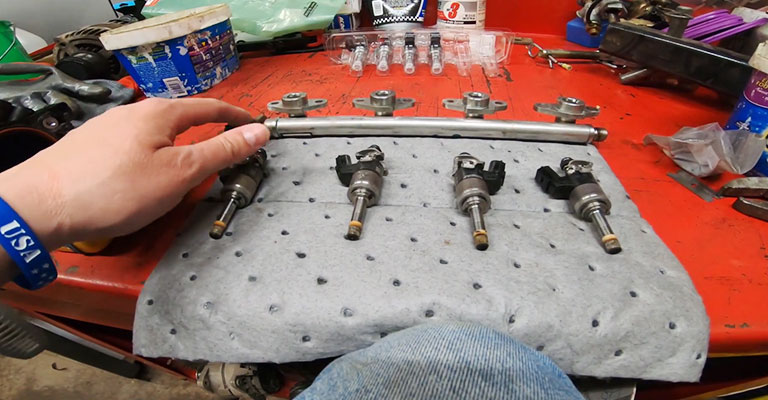 In some situations, one or more of the injectors fail and do not spray as much as they should. As a result, the fuel/air ratio may become incorrect, leading to a P0171 code being displayed on the onboard computer.
Located on the air intake box right after the air filter, the Mass Air Flow Sensor (MAF) measures the air's volume. A MAF cleaner is needed to clean them when they become dirty. Additionally, it can go bad and require replacement.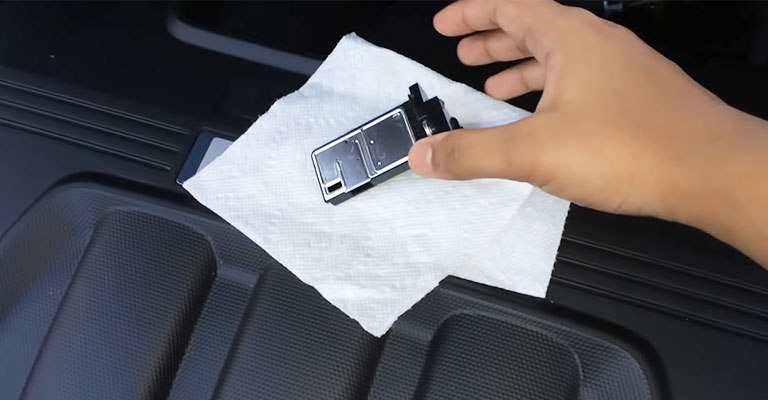 There is also a possibility of a vacuum leak causing a P0171 code. However, the presence of small vacuum leaks can be difficult to detect, whereas large leaks usually make a loud sucking noise and are easy to locate.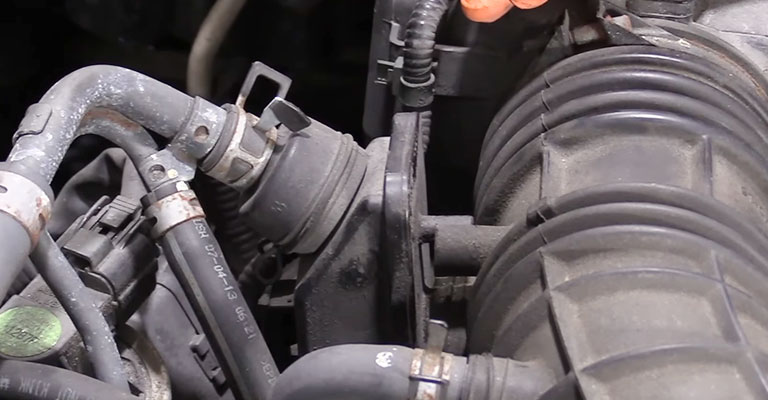 Mechanic shops use smoke machines to feed smoke into systems to find small leaks in vacuum systems, which then escape. Often, Honda vacuum leaks are caused by the PCV valve, which is a good place to start checking first.
When there is a problem with the oxygen sensor (O2), a P0171 code will be generated. A Honda engine's onboard computer (ECM) will receive data from two O2 sensors on each bank that indicate the air/fuel mix ratio. The ECM adjusts accordingly.
An upstream O2 sensor is located before the catalytic converter, while a downstream O2 sensor is located after. Therefore, a lean condition can occur when a sensor goes bad, resulting in incorrect data being sent.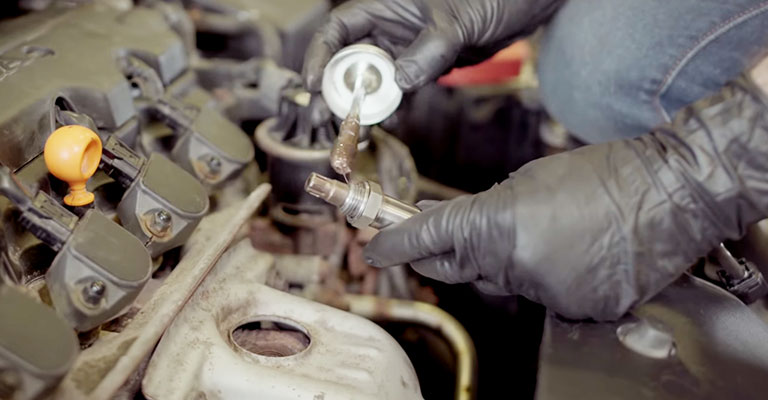 If you have one, a scan tool that reads OBD II data will help you narrow down a problem with the O2 sensor.
The following factors can cause P0171 engine codes:
PCV (Positive Crankcase Ventilation) hose connected incorrectly
Sensor for Mass Air Flow (MAF) is faulty
Fuel shortage
Fuel pressure is incorrect
Gas leaks from exhaust systems
Fuel injectors that are faulty
Misfiring of the ignition
The front heated oxygen sensor is faulty
Leaks in the intake air system
P0171 Code Symptoms
A variety of symptoms are associated with a P0171 Code, which depends on how bad the air-fuel ratio is. There may not be many symptoms if the ratio is only slightly off, and the vehicle may be drive able.
In lean engines, the car may stall because it lacks power when stopped at a stop sign. There may also be a feeling of slow acceleration. The engine can run rough at idle. A hissing sound may come from the engine if a vacuum leak causes this code.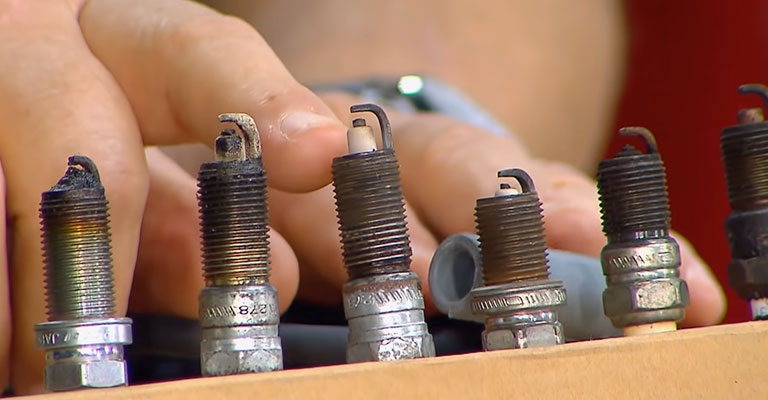 You may also have difficulty starting the engine. Under load or when accelerating uphill, an engine running lean may also experience a knock or detonation (pinging).
Here are some other symptoms:
P0174 is commonly associated with this error code
The tip of a spark plug is white
There is a "coughing" or misfiring sound coming from the engine
An idle that is rough
Engine power is lacking
There is a flashing or ongoing check engine light
How Is P0171 Diagnosed?
It is fairly easy to diagnose P0171 using a good scan tool showing live data. However, it is impossible to find the problem without a scan tool. So, check the basics and research common issues with your specific model, make, and year of the vehicle.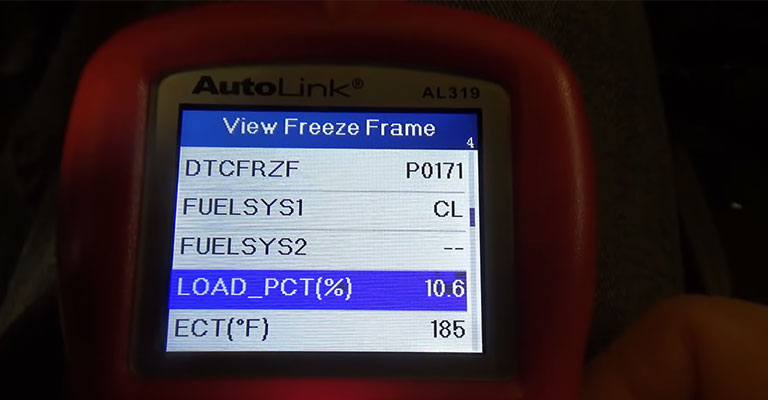 Your local dealer is the best place to take your car for diagnostics. Their technicians have factory training and are familiar with common car problems.
How To Fix The P0171 Honda Code?
P0171 coupled with P0174, indicates an intake leak is most likely to cause the problem. A clean air flow meter and a new air filter are the next steps if there are no intake leaks. If the problem persists, you may need to replace the front oxygen sensor (O2).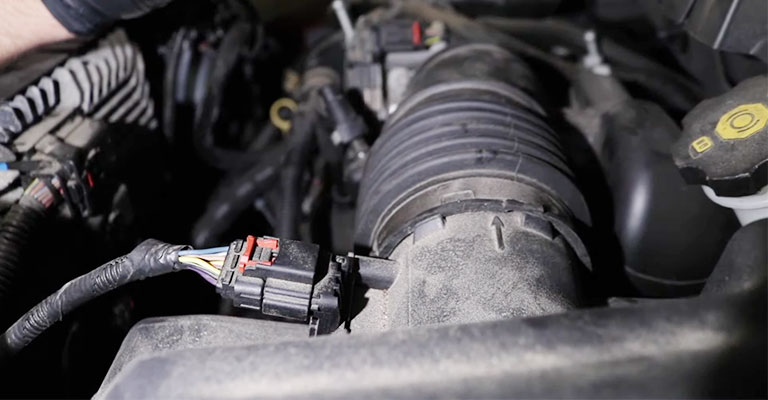 Consider checking the above "Possible Causes." In addition, ensure that the wiring harness and connectors are visually inspected. Look for broken, bent, pushed out, or corroded connectors' pins and damaged components.
What Is The Cost Of Fixing Code P0171?
Most mechanics will charge an hour for diagnosing your specific issue when you take your car to them for repair. Depending on the shop's labor rate, this usually costs between $80 and $150.
Many, if not most, businesses will apply this diagnosis cost to any repairs needed if you have them do the repairs. Your shop will then be able to provide you with an accurate quotation for the repairs you need to fix your P0171 problem.
To resolve the underlying issue for error number P0171, one or more of the following repairs may be required. Therefore, in addition to the cost of parts, the cost of labor is also included in each estimate.
The cost of an oxygen sensor is $200-300
To repair an exhaust, you will need to spend $100 to $200 (if it needs to be welded).
$200-$400 for fuel pressure regulators
The cost of a fuel pump is between $1300 and $1700
A MAF replacement costs $300.
$100-$200 to fix a vacuum leak
Can You Drive With A P0171 Code?
Fuel trim codes that indicate lean conditions, such as P0171, can cause performance issues, which may be costly to repair. A low fuel economy, poor engine performance, or internal engine damage may cause these problems.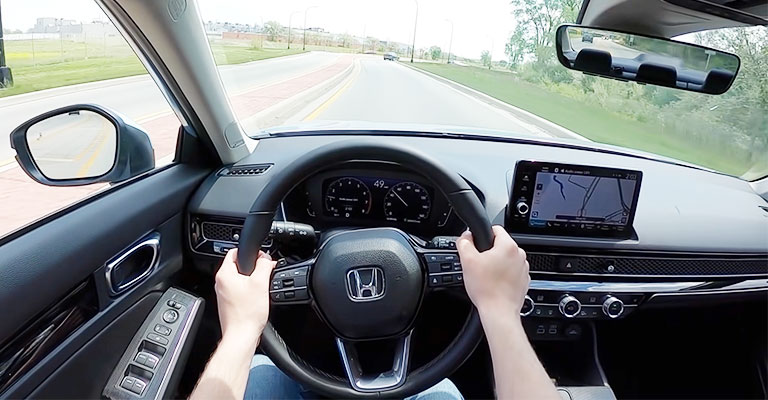 Furthermore, storing this code for an extended period may damage your car's catalytic converter. The cost of replacing a catalytic converter is very high. As a result, it's better not to drive with a P0171. Try repairing it when it gets faulty.
The Bottom Line
An ECM reading of P0171 on a Honda indicates a lean air/fuel ratio. The system is overloaded with oxygen or is under-fueled.
The error can be caused by several things, including a vacuum leak, an O2 sensor, and a fuel injector. Each component can also have wiring associated with it.
In the case of an O2 sensor, for instance, if the wire has been cut and is open, it will result in the same result as a bad device.