There will be fluctuations in engine speed when there is a misfire. Engine Control Modules (ECM) can determine if a misfire occurs if the engine speed fluctuates enough to change the Crankshaft Position (CKP) sensor signals.
PCM P0301 indicates enough misfire events on cylinder 1 for the powertrain control module (PCM) to store the misfire code. There is a misfire in cylinder 1 or a randomly occurring misfire.
If there are no leaks in the intake, check the spark plugs for cylinder 1 and replace them if necessary. It may be necessary to perform more tests to diagnose the problem if it persists.
Note that the list of the possible causes will differ if there are misfire codes for other cylinders. There may be differences in the diagnostic process. Nevertheless, if all you have stored is code P0301, you should consider issues that only affect cylinder number 1 first.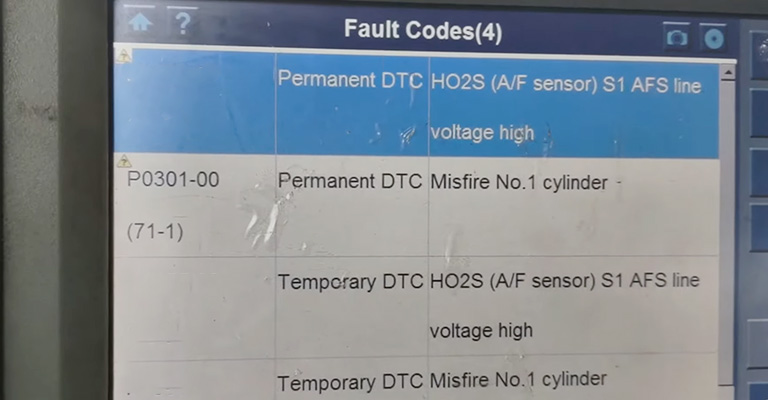 What Does The P0301 Code Mean?
The "Cylinder 1 Misfire Detected" diagnostic trouble code (DTC) is P0301. You need to have a mechanic diagnose the specific cause for this code to be triggered in your case because it can occur for many reasons.
Most vehicles have four to six cylinders. The spark plugs are fired smoothly and steadily in order in each cylinder. A flammable fuel/air mixture ignites the fuel when the spark plug is ignited. Fuel releases energy into the crankshaft, which powers the crankshaft.
The cylinders of the crankshaft control the revolutions per minute (RPM). All the cylinders working together ensure continuous rotation of the crankshaft. A misfire in a cylinder will increase or decrease crankshaft revolutions per minute.
The P0301 trouble code is set when the powertrain control module detects that the crankshaft revolutions per minute have increased or decreased by more than 2 percent. Between 2 percent and 10 percent increase or decrease in crankshaft revolutions per minute will cause the Check Engine Light to illuminate.
Whenever the crankshaft revolutions per minute increase or decrease by more than 10 percent, the Check Engine Light will blink. If the number of revolutions per minute increases or decreases by more than 10%, it indicates a serious misfiring issue. Essentially, P0301 indicates that cylinder 1 does not get a sufficient spark to fire, resulting in misfiring.
Common Symptoms Of The P0301 Code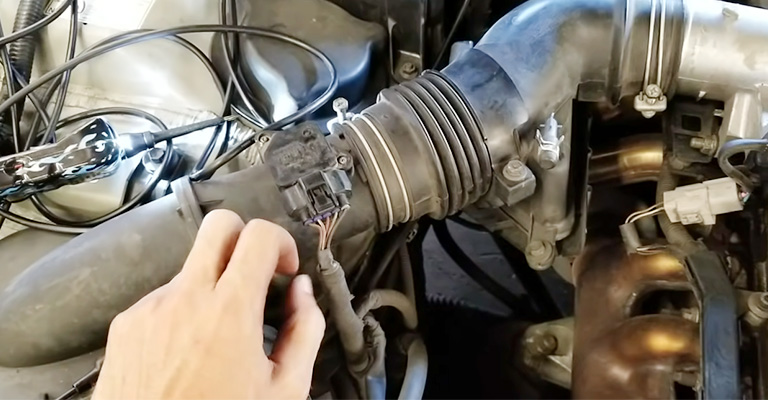 When dealing with a P0301, how can you tell if it's the right one? The signs that can indicate a P0301 or other similar error codes can be seen even before you use an OBD-II scanner to check for them.
A P0301 is associated with the following symptoms:
Reduced fuel efficiency
CEL message on the dashboard
Occasionally, while running or idling, the car jerks
Acceleration power is lacking
Idling in rough conditions
Starting from scratch is difficult
What Causes A Misfire In Cylinder 1?
Several factors can cause misfires, including faulty ignition systems, fuel systems, or internal engine malfunctions.
When you haven't had a tune-up for a while, it's likely that your spark plug coil packs are faulty or worn out. A variety of factors can cause misfires resulting in a stored P0301 trouble code:
Engine mechanical problems, such as: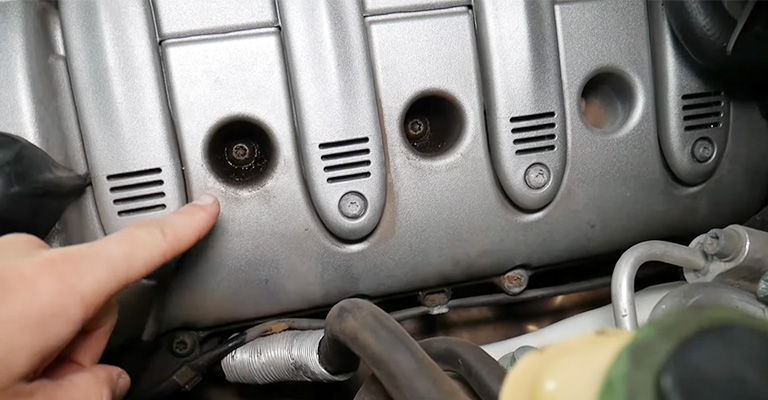 Having a leaky valve
There could be a worn piston ring, a damaged piston, or a damaged cylinder wall.
Camshaft lobes that are worn or lifters that are damaged
Gasket leaks from the head
Fuel delivery issues, such as:
A faulty fuel injector causes it
There are problems with the fuel injector circuit's wiring (e.g., loose connections, damaged wires).
A damaged injector driver, for example, may indicate problems with the powertrain control module.
Ignition System Problems, Such As:
Spark plugs that are worn out and faulty
A coil-on-plug coil or a failed coil pack
In a vehicle with spark plug wires, a bad spark plug wire
How Do I Fix Code P0301?
Diagnosing and fixing P0301 issues can be accomplished by following these steps.
Check Compression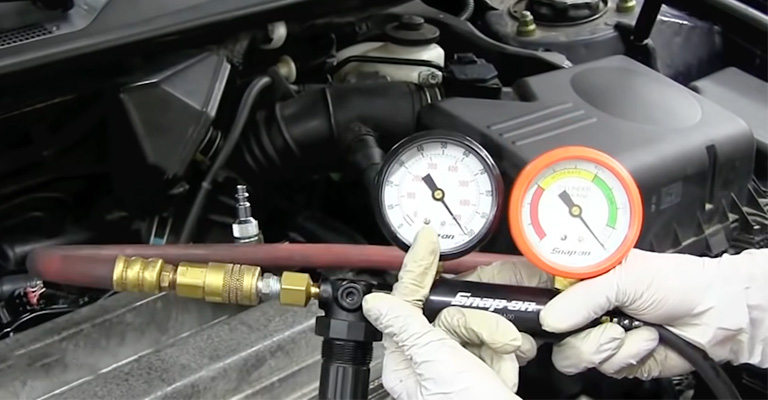 You should perform a compression test if your vehicle still has the P0301 code. Besides testing the affected cylinder, all remaining cylinders must also be tested. As a result, you have a baseline to compare against.
If the compression of cylinder #1 is acceptable, and all other tests have been negative, your vehicle's PCM may be at fault. There are times when issues of this nature occur, even though they are rare.
Check and Diagnose Additional Codes
The P0301 code may persist if no other active sensor-related fault codes are stored on your vehicle. Whenever such codes are noticed, it is important to diagnose each to identify and fix any further issues that might be limiting the combustion efficiency in cylinder #1.
To exclude the possibility of a sensor-related fault, it is also advisable to study your engine's live streaming data.
Verify Injector Operation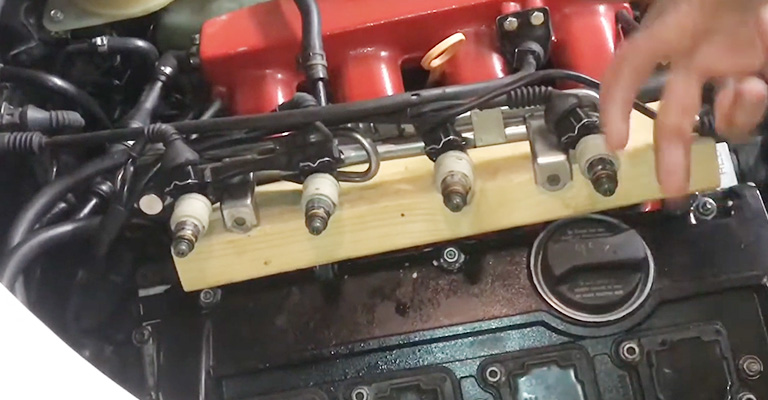 The next step is to verify whether the fuel injector for the affected cylinder is dosing correctly as a result of steps #1 and #2. When the ignition is in the "on" position, a bidirectional scan tool can be used to perform the test.
Using a scan tool, check fuel pressure at the engine's fuel rail and actuate injector #1. If the fuel pressure drops momentarily, note it.
The final step is to repeat this process for each of the remaining cylinders in the engine. Injectors should drop their fuel pressure by nearly equal amounts at the injection time.
It is recommended to test the injector harness further to rule out any electrical issues underlying this drop when the engine's #1 injector is operated.
Check For Spark
During a visual inspection, if no defects in the ignition system are evident, an inline spark plug tester can be used to ensure the right spark is delivered to the affected cylinder.
Inspect Ignition System Components
A component failure within the ignition system often causes a P0301 error code. It is, therefore, important to visually inspect all components of this nature.
Ensure the #1 spark plug has the correct gap measurements, then inspect it. If you notice any damage to the #1 spark plug wire or signs of chafing, proceed to the next step.
The #1 coil pack part of a coil-on-plug engine should be inspected for signs of damage and arcing. Check underneath your distributor cap for signs of water intrusion and excessive rotor wear if necessary.
How Much Does It Cost To Fix A Cylinder 1 Misfire?
Various reasons can lead to P0301, such as old spark plugs, vacuum leaks, and poor engine compression. It is impossible to provide an accurate estimate without properly diagnosing the problem.
Most shops will start your diagnosis with an hour of "diag time" (the time spent diagnosing the specific problem with your car) when you take your car for diagnosis. It usually costs about $75 to $150, depending on the shop's labor rate.
The diagnosis fee is usually applied to any repairs required if the shop performs the work for you. Once this is done, you will be able to receive an accurate estimate for the repairs needed to resolve the P0300 error code.
Depending on the underlying cause of P0301, the underlying issue may require one or more repairs. Unless otherwise specified, these prices include parts and labor based on national averages. Your cost may differ depending on where you live and the type of vehicle you own.
Fuel pressure regulator: $200-$400
Spark plug wires: $180-$240
Vacuum leak: $100-$200
Fuel pump: $1300-$1700
Ignition Coils: $230-$640 (some cars require Intake manifold removal)
Fuel injectors: $1500-$1900
Spark plugs: $66-$250
How Serious Is A Cylinder 1 Misfire?
It is imperative to address any applicable misfire code as soon as possible. You may receive a code of this nature if the affected cylinder has difficulty achieving complete combustion due to the engine operating below its full capacity.
In most cases, this condition can be corrected relatively straightforwardly by updating the underlying issue. It is possible, however, for unaddressed misfire-related issues to cause additional issues in the future.
Premature catalytic converter failure is one of the most common issues associated with inattentiveness to misfire-related codes. As a result of incomplete combustion, unburned fuel tends to superheat catalytic converters, causing them to fail sooner than expected.
Is It Ok To Drive With A P0301?
No, not necessarily. It is not recommended to keep driving with the code P0301 set on your vehicle because a misfire may cause further damage. You must resolve the issue as soon as possible.
Final Words
Whenever the powertrain control module stores the P0301 trouble code, drivability issues occur. The operation of a vehicle can be hazardous and/or dangerous if it stalls or stops unexpectedly. It is important to resolve the P0301 trouble code as soon as possible.