It stands for "Camshaft Position Sensor Circuit Malfunction" and is a diagnostic trouble code (DTC). The underlying cause of this error code can cause engine damage the longer you drive the vehicle. Therefore, you should address it immediately.
Mechanics in a vehicle rely on camshaft position sensors to function properly. However, due to the complex network of electrical connectors and wiring required to operate this sensor, there are many potential points of failure.
The error code P0340 needs to be fixed as soon as possible, and we have all the information you need about it in this blog.
Find out why your car is triggering a P0340 code and how to diagnose and fix it by reading our comprehensive guide below.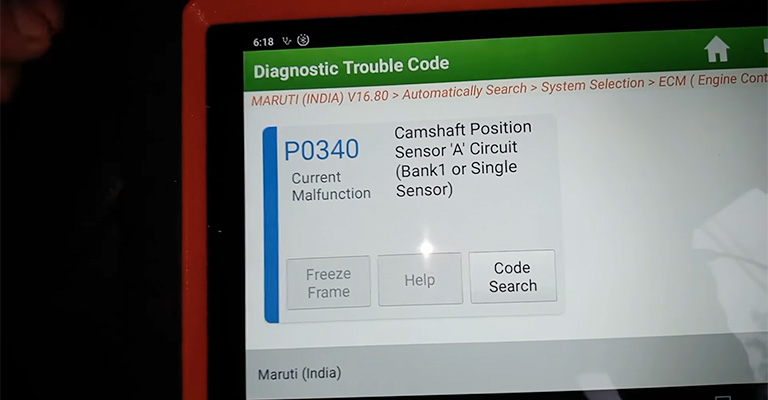 P0340 Honda Code Definition: Camshaft Position Sensor "A" Circuit Malfunction
An OBDII P0340 error code indicates a problem with the Camshaft Position Sensor (CPS) circuit. So even though it might be tempting to install a new camshaft position sensor and see if that fixes the problem, the CPS isn't always the answer.
Testing the wiring going to the CPS is a good first step since it can often be difficult to access. In addition, the Code pertains to a generic powertrain system. Therefore, it is not possible to determine which part of the system is throwing the generic error; all it tells you is that there is a problem.
What Does P0340 Honda Mean?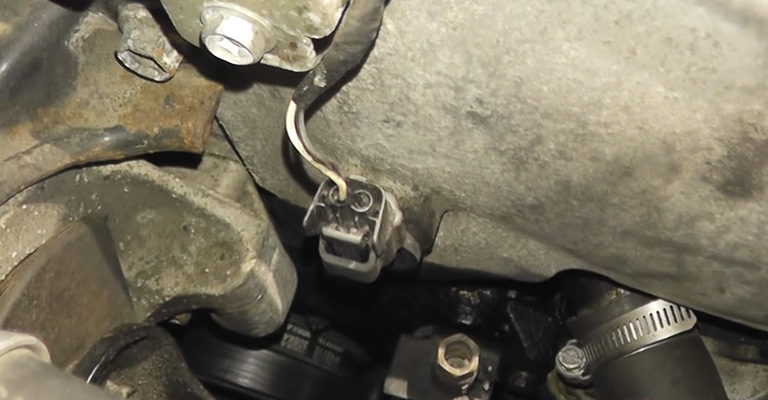 A camshaft position sensor uses the camshaft's rotation to determine its rotational speed and position concerning other parts of the engine. An electronic signal is sent to the PCM by the camshaft sensor to receive this data.
Using data collected by the camshaft position sensor, the PCM regulates fuel injection and spark plug ignition. An intertwined signal between the camshaft position sensor and PCM will lead to storing the P0340 Code in the PCM. Check Engine Light will be illuminated as a result.
When the P0340 error code appears, it means the Camshaft Position Sensor A circuit has a problem. There is a possibility that the wires leading to the camshaft position sensor are faulty or that the sensor itself is failing. Timing problems aren't responsible for this error code.
Honda P0340 Possible Causes Explained
According to our previous discussion, the P0340 Code typically indicates a problem with the Camshaft Position Sensor. There are several common causes of this problem:
Wiring Issue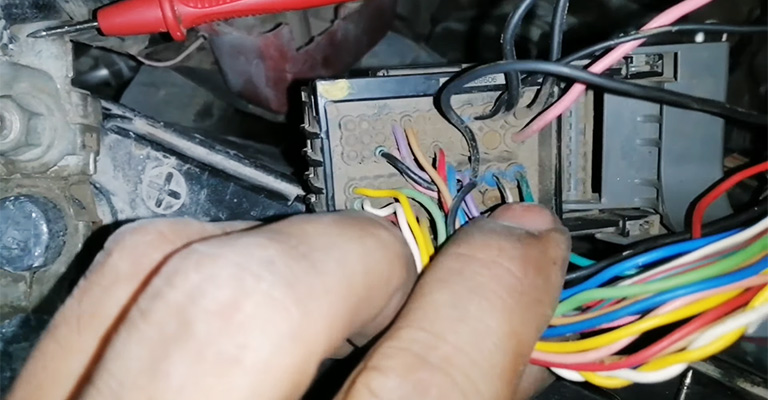 Most of the wiring in your Civic is not exposed to harsh conditions as the Camshaft Position Sensor wiring. However, if the harness connector is loose or damaged, as well as if it has developed a short, it is worth checking.
Camshaft Position Sensor Failure
We're now going to test the CPS itself after we've examined all the wiring around it. The chances of P0340 occurring are significantly lower as well. PCM or Crank Sensor failures are examples of these. If the camshaft sensor's voltage is out of specs, you'll need to check it.
Here Are Some Of The Honda P0340 Common Symptoms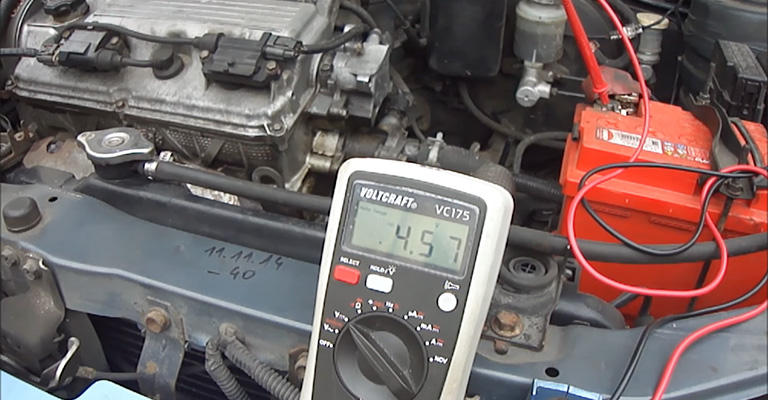 Using the CPS, an engine can determine the best timing for combustion. Unfortunately, as a result, your Honda can experience some drivability issues when it isn't working properly.
Power drop-in engines
A decrease in fuel economy
Inefficient idle quality
Having difficulty starting
How To Diagnose The P0340 Code?
You can check the trouble codes associated with this issue using an OBD2 scanner. In addition, try deleting the Code and seeing if it reappears.
It's up to you to choose between two options if the Code appears. Measuring the camshaft position sensor can be challenging if this is your first time doing it.
You can use an oscilloscope or find the right ohm values for camshaft position sensor A.
Changing camshaft sensors is a simple and inexpensive process. In this case, you'll have to decide if you're willing to take the risk. There is a good chance that this error code is due to a bad camshaft sensor.
A trouble code may return after you have measured or replaced the sensor, so you must inspect and measure the wiring between the engine control module and the sensor.
Removing the sensor and engine control unit from the vehicle is necessary. First, check that there are no connections between the wires or the ground.
It is only possible that the engine control unit is malfunctioning if the wiring appears to be in order. So, before you spend a lot of money on a new engine control unit, make sure that it is really the problem.
It is possible to check the 5v+, ground, and signal from the engine control unit if you are an experienced mechanic.
Avoid These Common Mistakes When Diagnosing The P0340 Code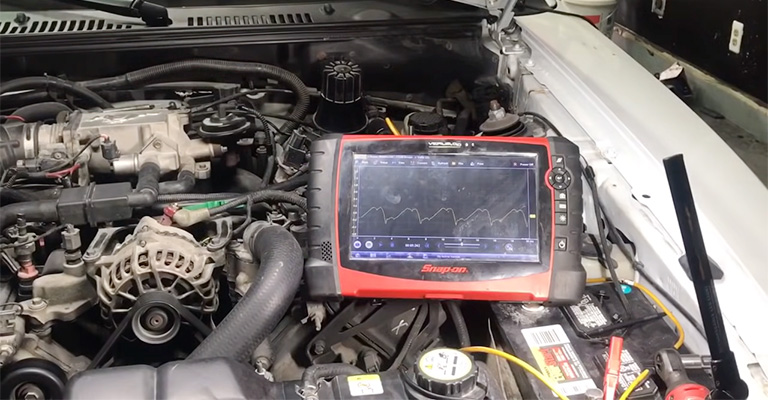 Before replacing the camshaft sensor, you must inspect the wiring and connections to rule them out as the source of the problem. It can be difficult to diagnose the P0340 error code if you do not know what to look for.
Misfires or crankshaft sensor problems are often overlooked during the diagnostic procedure. There is no easy way to identify the P0340 error code. Before making any final decisions, review the system thoroughly. Be sure the parts you're replacing or repairing are the right ones.
How Serious Is The P0340 Code?
The diagnostic trouble code indicates a serious problem. For example, it is possible for a car to not start because of a problem with its ignition. In addition, drivers may feel as if they lack power while driving. These symptoms pose a danger to the driver and anyone else on the road.
The vehicle may become unsafe to operate as a result. In addition, it can damage other engine components if you ignore the P0340 error code for too long. To resolve the P0340 error code as soon as possible, it is crucial to diagnose and fix it as soon as possible.
How Much Does It Cost To Fix Code P0340?
There are many reasons for P0340, from bad wiring to a faulty sensor to a faulty ECM. However, identifying the problem thoroughly is the first step to getting an accurate estimate.
It is standard practice for a mechanic to spend an hour diagnosing your car (the time spent in labor). The shop's hourly rate will determine your price range, ranging from $75 to $150. In addition, repair shops often charge a diagnostic fee if they perform the work for you.
Regardless of the P0340 Code, a shop can make repair estimates from this point forward. One or more of the following errors may be necessary to fix error code P0340.
Both costs of the repair parts and labor to complete the repair are included in the estimate.
Replacement of a timing chain or belt can cost between $200 and $1,000
The ECM ranges from $1000-$1200
Sensors for crankshaft positioning cost between $190 and $250
120-300 dollars for camshaft position sensors
More About Error Code P0340
The P034X error code is classified as a generic powertrain error code. In 1996 and after, all makes and models were subject to the same terms. Therefore, regarding this Code, all vehicles have similar issues, although some specific models require extra steps for diagnosis or repair.
Engines have camshaft position sensors that measure how fast the camshaft rotates. While the shaft is spinning, it calculates its position and sends it to the PCM. The PCM then sets both the ignition and fuel injection timings.
The engine's timing can go out of whack when the camshaft position sensor signal is disrupted. As a result, drivers may experience performance issues such as misfiring with their vehicles.
In addition to the P0340 Code, the PCM can display other P034X codes and P0011-P0019 or P0335-P0339 codes. The check engine light will illuminate if any of these codes are present, alerting the driver of the problem.
Can I Still Drive with a P0340 Code?
If the engine does not start at all, drivers may have trouble starting it. While on the road, a driver can lose power if they can operate their vehicle. As a result, driving with a P0340 error code or another camshaft malfunction code is neither safe nor recommended.
Final Words
There is a serious concern with P0340, which needs to be dealt with immediately. If you still need to inspect your Honda, you should do so as soon as possible. The electrical system in a car depends on camshaft position sensors.
As this sensor is dependent on a complex electrical network and wiring, there is the possibility that it will fail at numerous points. Therefore, there is an urgent need to fix the error code P0340.