Your car's transmission control module (TCM) may malfunction when you receive the P0700 engine code. TCM monitors and tracks any malfunctions with your car's sensors and actuators.
If you see the P0700 code on your car's engine, the transmission control system may malfunction. Your vehicle and you are at risk of a severe safety incident if you do not get it checked as soon as possible.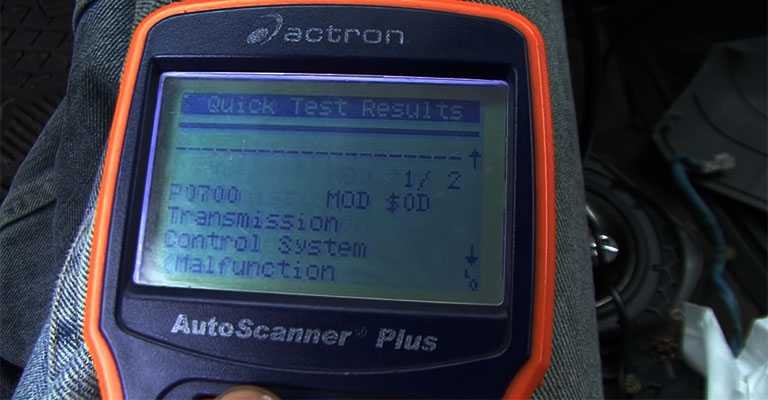 P0700 Honda Code Definition: Transmission Control System Malfunction
Transmission Control Modules (TCM) monitor transmissions and shift gears when needed in conjunction with Powertrain Control Modules (PCM) and Engine Control Modules (ECM). A modern automatic transmission would not be complete without one.
What Can Cause The P0700 Code On Your Honda?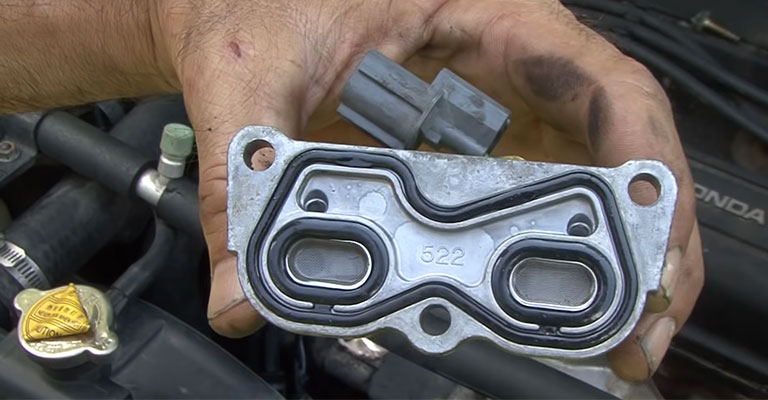 Diagnostic trouble codes (DTC) are signals that your car sends when it is experiencing problems. The OBD-II reader then decodes these codes, allowing them to be translated so that you can identify the problem.
Knowing these codes allows you to evaluate, assess, and solve problems effectively. For example, you may have a faulty TCM or a shortened or open circuit in your car's TCM if you see the P0700 engine code.
There are three main reasons to cause a P0700 code associated with a TCM failure.
TCM that are dirty or have failed. Most of the time, this requires the replacement of the TCM itself.
There is a problem with the wiring. Errors can arise if the TCM cannot communicate with the other car computers because of a short circuit or corroded or broken wire.
The transmission fluid is low or dirty. Clean, full fluid is essential to the proper operation of your transmission. In addition, the friction between moving parts of your transmission can increase if you have low or dirty fluid.
Common Symptoms Of Honda P0700 Engine Code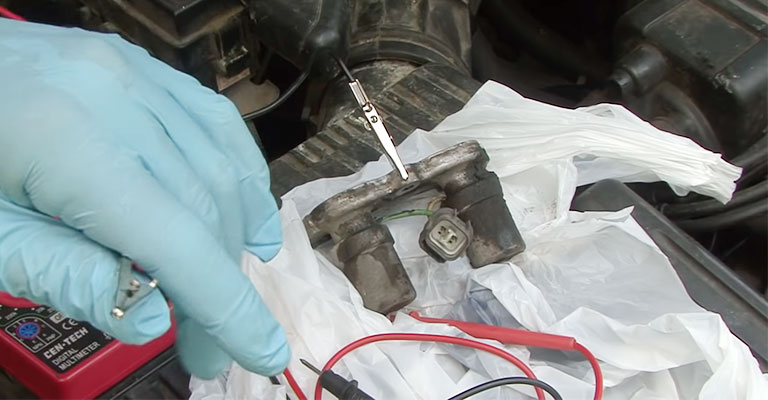 It can experience rough shifting and low gas mileage if your TCM isn't working properly. Of course, any driver will be concerned about these issues, but you should be most concerned about your safety, not your wallet.
The car can stop shifting entirely if the TCM is faulty suddenly. There is no doubt that if your car gets stuck in fifth gear on the highway, your life might be at risk. This is because your TCM must be diagnosed and repaired as soon as possible.
You may not notice any symptoms besides the service engine light being on. However, you may also notice the following symptoms of a TCM problem:
Having trouble shifting gears
Having trouble downshifting
Inability to shift into higher gears
Shifting unpredictably
You and your valuables could be at risk if your car's TCM isn't working properly. A check engine light or other symptoms indicate that your car needs to be inspected as soon as possible to avoid further damage and potential problems.
Diagnosing The P0700 Code Honda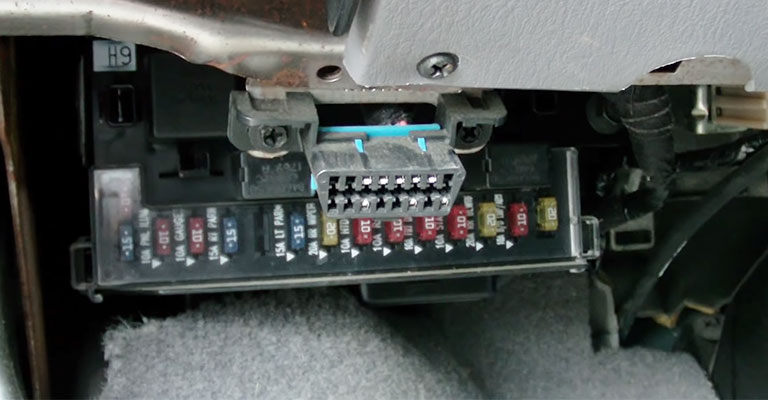 A good way to diagnose automotive problems is to look for them in order of their cost and ease of repair. Firstly, the transmission fluid may be dirty or low.
TCM anomalies may occur due to this effect on the transmission's temperature and performance. Check your transmission fluid to ensure it is full and clean before trying to fix this.
Bright red is the color of clean transmission fluid. Your transmission should be flushed and filled with fresh fluid if its fluid is dirty. Ensure your fluid is topped off if it is low but still red.
You should check the fluid level; a small leak might have dropped the level. In addition, the wiring for the TCM needs to be checked to see if everything with the transmission fluid is okay.
Make sure all connections between the TCM, ECM, and PCM are working properly using a multimeter. Make sure the ground wire isn't shorted out as well. Replace any defective wiring you find if you find any problems.
Alternatively, you can attempt a repair on the TCM itself if you are still experiencing problems. Again, a person who is experienced in the automotive repair should be able to perform this process.
How Does A Mechanic Diagnose The P0700 Code?
After hooking up a vehicle scan tool, a mechanic will check the codes for any present problems. It is common to find P0700 with other P0700s.
Identify the circumstances under which the Check Engine Light was illuminated by reviewing all freeze frame data for all codes.
A road test will be performed after the technician has cleared the code and duplicated the problem. Afterward, all transmission wiring harnesses and the transmission will be visually inspected.
Additionally, while driving, the scan tool will monitor valve body condition and solenoid operation using the transmission information.
P0700 Honda Engine Code: How Serious Is It?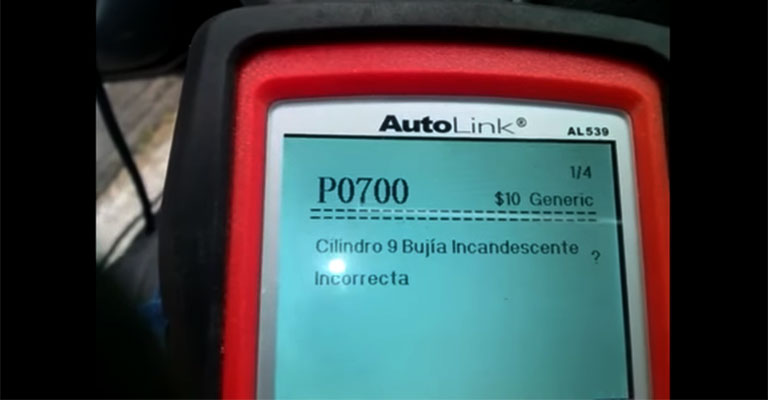 There is a possibility that P0700 could indicate larger problems with the transmission or its future. Therefore, it is critical to take care of this code because it can result in some serious drivability problems.
The moment you see an engine code, it's vital to get it checked immediately since it affects the way your car drives and your safety. When your car's gear transmission is neglected, it could lead to larger problems.
In light of the serious nature of this problem, you should refrain from driving your vehicle until the issue can be resolved. Significant safety risk is associated with driving a car with a transmission.
A vehicle stuck in one gear or having difficulty changing gears should not be driven as these conditions will cause further damage and pose a safety risk.
What Is The Cost Of Fixing This Problem?
It is best to leave the replacement of your TCM to a professional. Ensure that a reputable mechanic carries out the necessary work on your car. The TCM will likely be inspected if any additional codes indicate further problems.
The old TCM will usually be replaced with a new, working one since TCMs cannot be repaired. It will depend on the make and model of your car and how much it will cost to repair this problem.
A brand-new TCM for your car costs between $500 and 900 dollars. Parts range from about $450 to $700, while labor costs usually range from $75 to $150 per hour.
Diagnosing The Issue: Common Mistakes
When diagnosing P0700 codes, the most common mistake is assuming it is a transmission problem. Unfortunately, a transmission repair is much more expensive than a single computer replacement, as you know.
Misdiagnoses like this won't resolve the problem, and you'll waste money on unnecessary treatments.
Your vehicle's codes should be read if you suspect that the TCM is causing the problem. Look for P0700 or other TCM-related codes. TCM problems are easy to fix if they are TCM-related.
You'll know that your problem was mechanical if it isn't. Unfortunately, it is also common to fail to inspect the wiring harness thoroughly. If this happens, a perfectly functional TCM can be replaced while the underlying issue remains unresolved.
Overdiagnosis
It turned out that the problem could have been resolved by simply replacing a wire, replacing the TCM, or replacing a sensor. But instead, we need to get all the codes and data that caused the P0700 code.
Undiagnosed
If you clear the code and the vehicle doesn't return immediately, don't assume the car is fixed. Small problems can grow into big ones.
You will need to thoroughly inspect the affected circuit related to the DTCs if the codes appear immediately or return on-road tests consistently. In some cases, this will require removing the transmission oil pan so that you can reach some solenoids and connectors.
P0700 Code Additional Comments
Several shift solenoid codes are associated with P0700. The problem could be as simple as a low transmission fluid level due to a transmission leak or as complicated as a transmission failure.
Oftentimes, metal flakes are found in the fluid of a failing transmission. A P0700 code is caused when these flakes clog the solenoids and valve bodies of shift solenoids. Symptoms of excessive metal buildup in transmission indicate a need to rebuild or replace it due to mechanical wear.
The Bottom Line
Honda P0700 code indicates a transmission control system fault according to OBD-II engine codes. In addition, there may be a code associated with this transmission or a code associated with the shift solenoid.
When a problem in the transmission control system is detected, P0700 is set in the PCM. The vehicle triggers a failsafe mode when this malfunction sets off the Check Engine Light. Failing to repair or detect normal operation will activate the failsafe mode.