If you notice the code P0746 for the first time, you might not be aware of it in depth. However, this could be quite alarming for your car, costing you significantly in a very short time if not looked at.
So, what is the code P0746 OBD-II (OBD-II is an on-board computer in Honda that saves the date from speed, mileage, emissions, engine, etc.)?
The code P0746 basically means the transmission fluid of your car does not have sufficient pressure. Due to this, there is no right hydraulic pressure for which your car's transmission fails to function properly.
So, this is just a brief of what this code is about. Now, reading along, you can get to know every insight about it that we have here.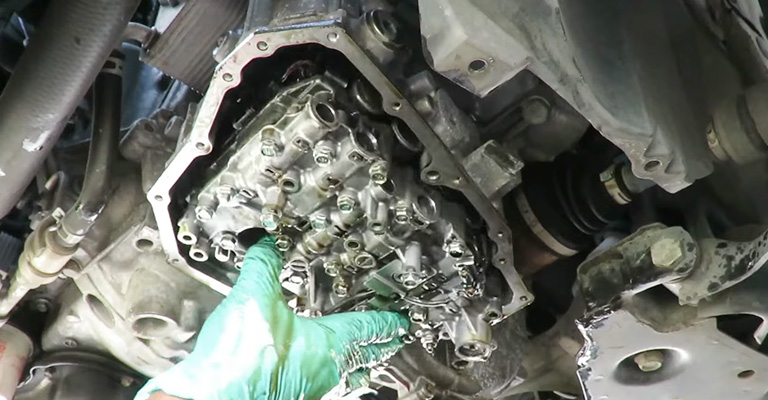 What Does the Code P0746 Indicate on My Car?
A driver seeing any code on the car's dashboard is nothing pleasant but worrying. Although some codes are not that serious, some, like P0746, could be crucial from time to time.
So, what does the code P0746 mean? Well, this simply means the PCM (power-train control module) has detected that the pressure control solenoid of your car has some issues at the moment.
That means it has no regularity in its functioning. Now, what does the irregularity of pressure control solenoid mean?
Well, going in-depth, this means that the transmission fluid does not have the right pressure. For an automatic transmission, various amounts of hydraulic pressure are needed for torque and shift actuation.
If the extent of the pressure of transmission fluid is not enough to flow properly, hydraulic pressure would not be sufficient. As a result, torque converter lockup would start having complications.
Thus, the transmission of your car fails to function properly due to this.
What Are the Symptoms of a Faulty Pressure Control Solenoid?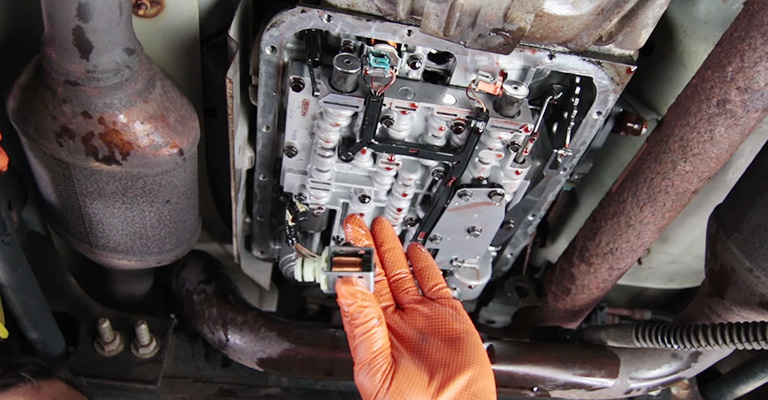 A faulty pressure control solenoid may not always have the same symptoms. One can get confused about it if one does not have sufficient knowledge.
So, here we have covered all the known symptoms from where you may experience at least one.
The clutch of your car would resist engaging very often.
If you are driving your car for a long time, the engine will start stalling. However, it would not continue for a long time rather than do it suddenly.
The transmission of your car would overheat. You may even feel the warmth of it when you are changing the gears.
Shifting the gears may be hard at times as the transmission may be rigid.
There could be slippage when you are trying to shift the car gear.
You would experience a drop in the economy of your car fuel usage.
The car may sometimes stop its ignition by itself. However, it is not that common of a symptom for this, like the rest.
So, these are the symptoms you may come across if the pressure control solenoid is faulty.
What Causes the Code P0746 on Cars?
You now know the probable symptoms you may come across for this problem. Now, this segment is all about the causes behind this issue. So, take a look at the reasons for the code P0746 to appear on your car's dashboard.
Reason 1: Faulty Electronic Pressure Control Solenoid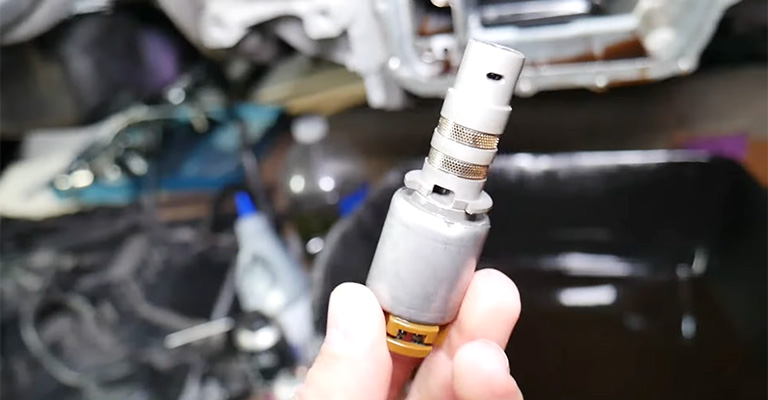 The first and main reason behind this problem is a faulty electronic pressure control solenoid. This component gets damaged if you fail to use the transmission fluid of standard quality.
Reason 2: Issues with the Transmission
Any significant issues with the transmission of your car may also result in this problem. These problems mainly arise when you use the gear roughly. That means shifting the gear roughly can cause this.
Reason 3: Blockage Inside the Fuel Passage
If you are using dirty fuel or transmission fluid for your car, you are at a big risk. You may think of saving some money by trying to use non-quality fluid. But you are actually damaging your car over time.
This is because dirty fuel can clog the passage with its particles and block it with time. As a result, the transmission, exhaust, and engine would be adversely affected.
Reason 4: Low Level of Transmission Fluid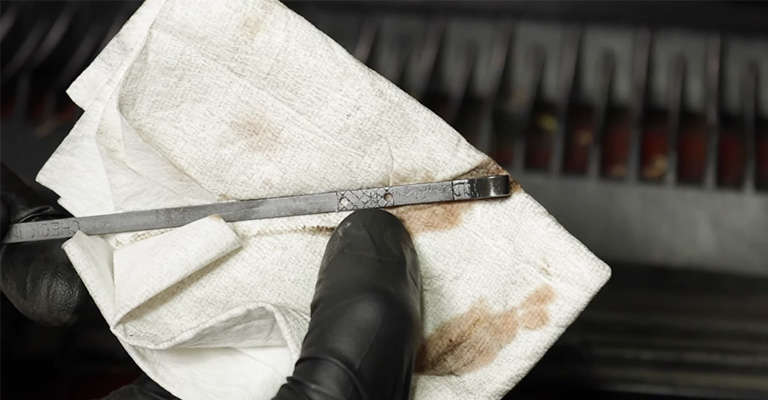 We forget to check the level of the transmission fluid at times. As a result, the level can get lower than its limit. Due to this, your car can have this problem and result in the code P0746.
Reason 5: A Faulty PCM
The PCM in your car is an important mechanism that controls the functioning of your transmission, engine, and some other parts. If this has issues, you can experience several problems like this one.
So, these are the reasons for your car to have the code, P0746, appear on the dash.
How to Resolve the Code P0746?
Resolving this code is simple if you know how to do so. However, you have to diagnose and go through a number of steps before you reach the solution. Here, we have covered the solution in detail.
Step 1: Check the Level of the Transmission Fluid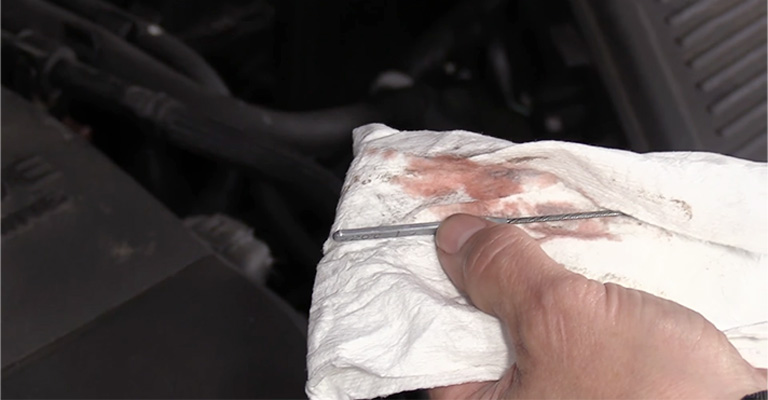 First, you need to connect the OBD II scanner to the dash and clear the code. Now, you will have to check the level of the transmission fluid. To do it, pull off the dispatch and clean it with a cloth first.
Now, put it back again and take it off once again to see the mark of the fluid level. This is how you understand the fluid level, which might be really low due to this problem.
Step 2: Refill the Fluid and Inspect the Transmission Pan
This time, you have to refill it with transmission fluid and make sure it is on a sufficient level. Now, wait for about 10 to 15 minutes and then go for a short drive to see if everything is fine.
If you smell anything burning, the transmission pan might be faulty. So, replace the pan to fix it.
Step 3: Check the Pressure Control Solenoid
Now, if you see the problem still exists, you need to look at the bigger side. That is, you may have to replace the pressure control solenoid of your car. Now, this might be a totally new thing for you.
Thus, we recommend talking to an expert regarding this. They would understand if it can be repaired or if a replacement is required.
So, this is how you can fix the code P0746.
How Serious Is the Pressure Control Solenoid Issue?
A problem is most of the time mildly adverse if it is addressed and looked at on time. So, if your pressure control solenoid is having an issue at its first stage, it would not be a big deal.
However, if you fail to identify the symptoms or overlook fixing the problem, that would not be a good idea. This is because delaying it can affect the clutch of your car significantly.
Primarily, you would see the clutch resisting to engage when you are driving. With time, it would start malfunctioning until it gets faulty.
Note that the transmission of your would also be overheated due to this. Moreover, even the engine of it may also be disrupted if it continues for a very long time. So, it can be a big issue if you fail to address and resolve the problem.
Frequently Asked Questions
Should I fix the code of my car myself or take the help of an expert?
You can fix the code of your car if it is at its primary stage. A person with some experience in the respective field can easily resolve it. However, if you have not identified the issue on time, an expert needs to look at it.
How costly is it to fix the code P0746 with an expert?
Although the cost to fix the code P0746 can vary from different car to car, this is expensive. However, you may need around $120 on average to fix this. The price can also vary slightly from place to place.
What is a common mistake people make while fixing code P0746?
A common mistake people make while fixing code P0746 is to replace the pressure pump without diagnosing it. Yes, this can be faulty at times. However, the solenoid is mainly responsible for this most of the time, which may need to be replaced.
The Final Words
Now you can understand what the P0746 OBD-II trouble code indicates! We hope you will have no more confusion and complications resolving this issue.
So, before we wrap up, we want to alert you about a thing. Whenever you see any code appear on the dashboard, fix it quickly. This would save a lot of your money and protect your car's health.