Are you concerned about your P0842 Honda Pilot error code and unsure what to do about it? From reasons to solutions, we've taken care of everything for you.
The PO842 Honda Pilot code indicates an error with your honda pilot's transmission fluid pressure sensor circuit. This error code is displayed when the voltage reading of the fluid pressure is greater than usual. Numerous factors may contribute to this issue, including unclean transmission fluid, a damaged PCM or TCM, and others.
However, it is a severe problem, and you must stop driving your car and treat it immediately. Otherwise, your vehicle may turn undrivable.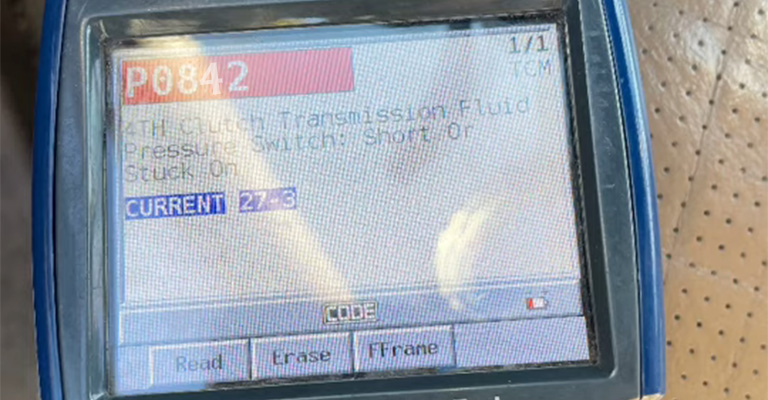 What Are the Causes of the P0842 Code in My Honda Pilot?
As we have mentioned, this particular code means something is wrong with your transmission (Transmission Fluid Pressure Switch 'A' 2nd Clutch) or any transmission-related parts.
The possible causes/reasons are as follows:
Faulty transmission pressure control solenoid
Unclean transmission filter or fluid
Leaked/blocked transmission fluid
Faulty transmission pump
Transmission Control Module (TCM) failure
Powertrain Control Module (PCM) failure
The first three mentioned reasons are the most common ones. And TCM or PCM failure are the rare ones.
How to Figure Out the Exact Issue of P0842 Code?
Determining the exact cause behind this error code is quite impossible. But learning about some symptoms can surely help. Below, we've covered every possible symptoms and cause behind the p0842 code.
Symptoms of Faulty Transmission Pressure Control Solenoid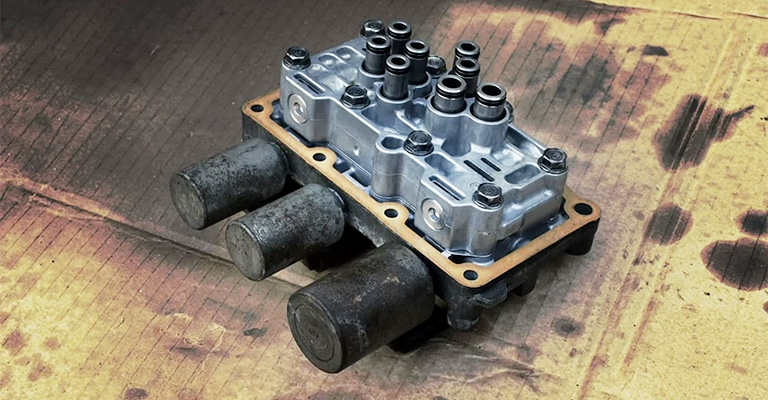 The transmission pressure regulator solenoid is essential because it regulates the fluid pressure. And some signs that it has gone bad are:
Failing to shift gears: If you have a problem with shifting your gear frequently, that's mostly because your solenoid is failing. You might notice that you cannot downshift or upshift from a certain position, or your gears are behaving weirdly.
Gears are shifting on their own: If your vehicle gears change automatically without you even trying, that's also a bad sign.
Slow Vehicle: Is your vehicle running slow than usual? Your transmission pressure control solenoid probably needs to be fixed!
Symptoms of Unclean/Clogged/Damaged Transmission Filter or Fluid
The unclean/clogged/damaged transmission filter or fluid symptoms are almost identical. That's why you cannot point out one exact problem.
However, the symptoms are discussed below:
Problem shifting gears: If you cannot shift your gear correctly, or if the gear is slipping, there is a high chance of your transmission filter being clogged. This issue is also related to unclean transmission fluid since the sloppy fluid results in a clogged or damaged transmission filter or pump.
Fluid leaking out: Have you noticed some fluid leaking from your vehicle? Take your transmission into consideration. Those leaking fluids are probably indicating a defective transmission filter or pump. The A/C filter is not always the cause of leaked fluid.
Weird sounds: Once something is wrong with the transmission, you will start hearing rattling, whirring, or whining sounds from your engine.
Don't take these sounds lightly. They're probably giving you some serious warning signs.
Unpleasant smell: If you can sense some burning smell, there's a high chance of your transmission filter being clogged or fluid being unclean. The unclean liquid creates a blockage in the filter or pump.
Symptoms of Transmission Control Module (TCM) Failure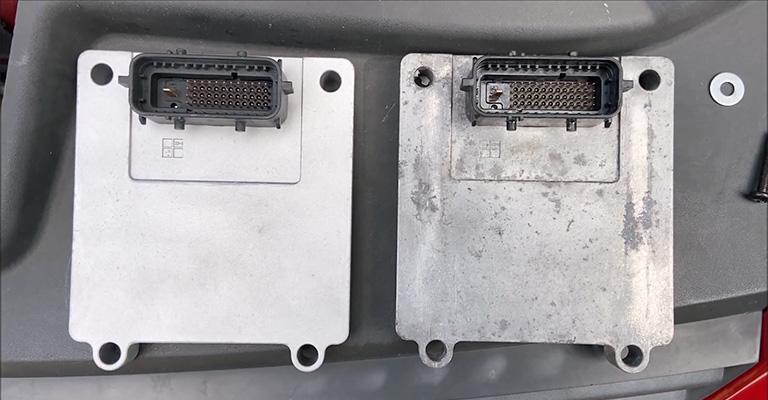 The symptoms of transmission control module (TCM) failure are:
Problem shifting gears (slow or stuck gear, or cannot upshift or downshift, or automatic gear shifting)
Excessive fuel consumption: When the TCM is faulty, the vehicle's engine consumes more fuel than usual.
Engine check lights pop up frequently.
Problems with shifting gears have been discussed above broadly many times. Thus, we didn't want to bore you talking about it elaborately again.
However, TCM failure is not often seen in every vehicle.
Symptoms of Powertrain Control Module (PCM) Failure:
Just because your honda pilot is showing a P0842 error code doesn't mean that your PCM failed. But it's always a good idea to be aware of these problems in order to avoid any negative consequences.
Hence, the symptoms of failed or defective Powertrain Control Module (PCM) are as follows:
Engine check lights popping up frequently can also be a sign of defective PCM (don't get confused with the TCM).
Car engine not starting or stuttering: If your car is not starting up or stuttering after showing the P0842 error, there's a high possibility of PCM failure.
Rough start: Sometimes, PCM failure can also cause a rough engine start.
Problem with gears (slow or stuck gear, cannot smoothly upshift or downshift, or automatic gear shifting).
How to Fix the Problems of My Honda Pilot P0842 Error?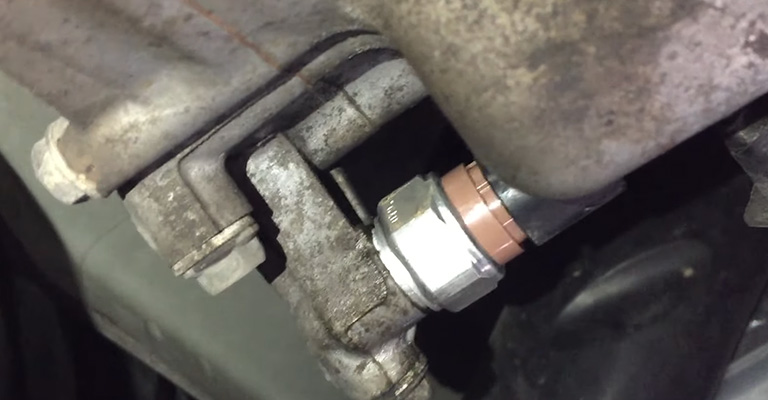 As you can see, the symptoms of all the problems are almost the same, so it is really tough to target the bull's eye and repair it.
In that case, the safest solution is to start by taking small steps, such as-
Replace the unclean and old transmission fluid with fresh ones
Clear up transmission fluid's clogged pathways
Replace the transmission pressure control solenoid
Fix other minor internal issues if visible
And If these fixes don't improve your car's condition, take a bigger step by repairing or replacing PCM or TCM. Unfortunately, the process of replacing the PCM or TCM is very costly (almost a thousand dollars).
Frequently Asked Questions
What does PCM or powertrain control module do in the car?
PCM or powertrain control module controls the car's transmission, engine, driveline, and other important systems. And for this reason, it is an important component of a car, and its restoration is expensive.
How much would it cost to repair TCM or PCM?
The expense to repair TCM or PCM varies depending on the location and mechanic. Still, the cost should be around 500 $ or less.
Is the P0842 code too serious?
This error code warrants immediate attention. And if you don't fix your car shortly, you can suffer a significant loss.
The Bottom Line
You are now aware of the meaning of the P0842 Honda Pilot error code. Nevertheless, we're reminding you of the risk associated with this code. There are various issues with this signal, as well as numerous solutions.
Therefore, handling it by an unqualified person won't be proper. We strongly advise having a qualified mechanic work on your car. However, you may attempt to fix the transmission solenoids and wires.