If you're a Honda Civic owner, you know how important it is to keep your vehicle running smoothly. Unfortunately, unexpected issues, such as the P0847 error code, can sometimes arise.
This code refers to a problem with the transmission fluid pressure sensor switch B circuit, which can affect the performance and safety of your vehicle. As a Civic owner, you want to ensure that you are taking the necessary steps to address any issues with your car promptly and effectively.
In this article, we'll look closer at the P0847 error code in Honda Civics, what it means, and what you can do to resolve it. Whether you're experiencing this issue or want to be prepared for future problems, read on to learn more.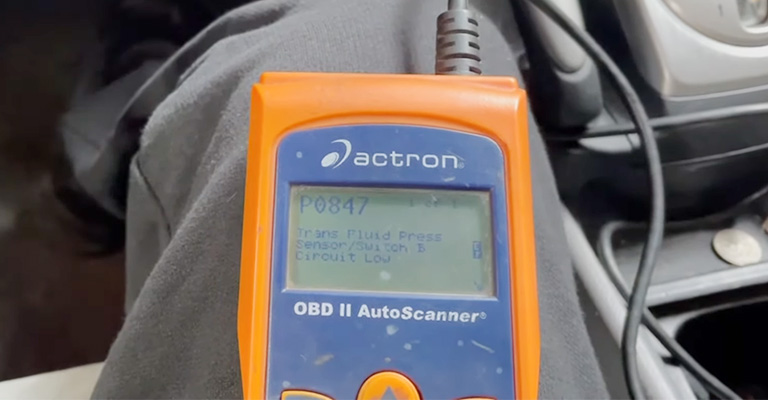 What Is Error Code P0847 On Honda Civic?
Diagnostic codes on a vehicle are used by mechanics and owners to identify possible problems. Nonetheless, you must first know what these codes mean before you can troubleshoot and fix the problem.
In the OBD system, code P0847 can be logged and retrieved, among other trouble codes. We have provided some information below to help you understand what this code means for your vehicle.
The DTC P0847 stands for "Transmission Fluid Pressure Sensor/Switch 'B' Circuit Low". It is logged when the powertrain control module (PCM) detects an issue with the hydraulic clutch or pressure switch.
Basically, the pressure switches in transmission are for feedback and shift timing.
Honda describes the P0847 this way:
A mechanical transmission problem cannot result in this code because an electrical circuit problem causes it.
If DTC P0847 is stored in the PCM, the transmission does not shift to any gear other than the 3rd or 6th gear because of the fail-safe function.
Transmission fluid pressure sensors/switches convert pressure from the transmission into an electrical signal for the PCM. In turn, the PCM uses this information to determine the operating pressure of the transmission.
The code P0847 is set if the "B" input doesn't match the standard operating voltages stored in the PCM. Various reasons may also cause this code to be logged, from faulty sensors to transmission problems.
With this DTC, related error codes might also be stored depending on the severity of the problem. The code P0847 is very similar to errors P0845, P0846, P0848, and P0849, which were also issued by Microsoft.
What Are The Common Symptoms Of The P0847 Code?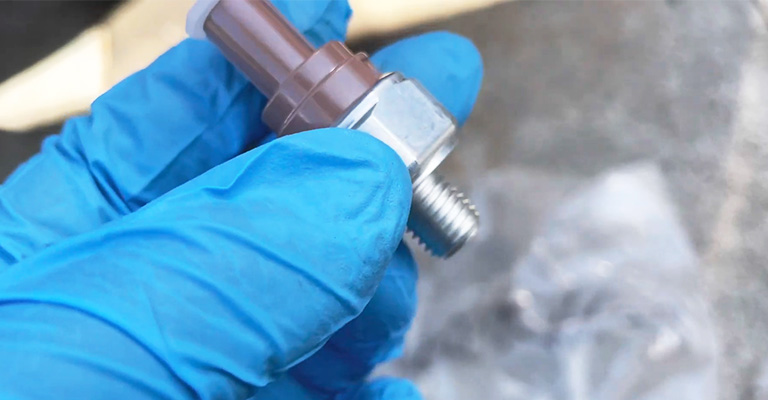 Vehicle in limp mode
Transmission may not shift properly
Poor fuel efficiency
Change in shift quality
Illuminated check engine light
What Are The Common Causes Of The P0847 Code?
An internal transmission mechanical problem
Low transmission fluid level
Wiring problems
Issues with the powertrain control module (PCM) or transmission control module (TCM)
Failed transmission fluid pressure sensor
How to Diagnose the P0847 Code?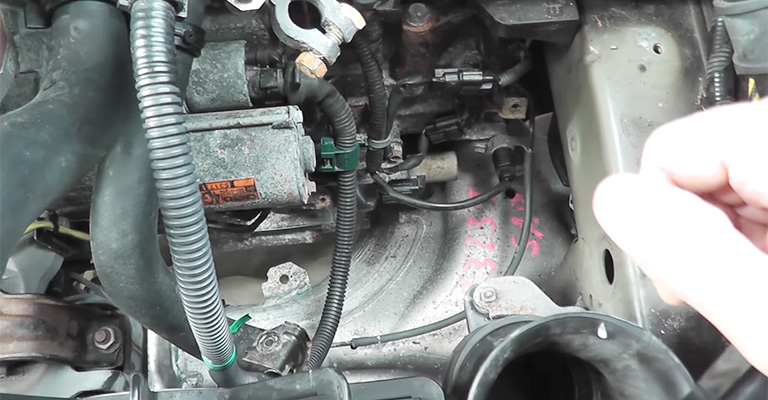 Error code P0847 can be set in different ways by different manufacturers and models. However, this does not imply that one way of diagnosing its underlying cause is right for every person. There are various ways to troubleshoot this code, depending on what vehicle you own.
How Does A Mechanic Diagnose The P0847 Code?
Standard OBD-II trouble code scanners will be able to help you assess the P0847 code. Using a scanner, a reputable technician can examine freeze frame data, which allows them to analyze the P0847 code and note any additional trouble codes.
Several codes may present at the same time; it is recommended that they be addressed in order of appearance. A mechanic can then reset the trouble codes and reboot the vehicle to see if the code reappears.
An intermittent problem might be signaled if the code does not remain detected after the reset or if the code is detected erroneously.
In cases where the P0847 trouble code has not been eliminated following the reset, the mechanic should conduct a few visual inspections. To begin with, check to see if the transmission fluid levels are adequate and that the fluid is clean.
Replace or refill the transmission fluid as needed unless it is severely contaminated, in which case the transmission may have been seriously damaged. After this, all electrical components should be checked and replaced if they are damaged (such as wires and connectors).
Manual pressure gauges can be connected to the hydraulic transmission system in case the problem has not been resolved.
Using the gauge, the mechanic can determine if there is an issue with hydraulic fluid pressure, indicating a defective solenoid, sensor, pump, regulator, or hydraulic blockages inside the body.
A technician must thoroughly inspect the internal transmission and possibly the control modules if the problem persists.
To ensure that the codes do not return, once any damage has been noted and components replaced, the mechanic will need to reset the trouble codes and restart the vehicle.
Thus, the mechanic can avoid making unnecessary repairs by identifying the cause of the P0847 code.
How To Fix The P0847 Code?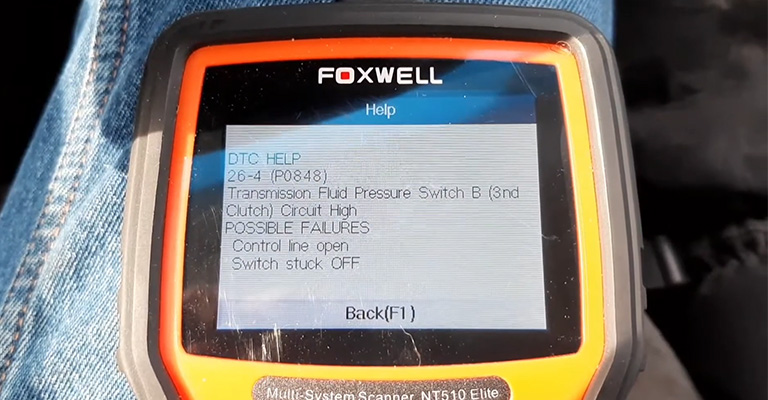 There is a similar trigger and effect for code P0847 to other engine codes. You should consult your vehicle's manufacturer for specific recommendations on diagnostic and repair procedures. It's a good idea to have a mechanic handle auto repairs if you are unfamiliar with them.
What Repairs Can Fix The P0847 Code?
Some repairs for the P0847 trouble code are:
Changing the hydraulic pump
It is rare to have to replace a PCM or transmission control module
Changing the electronic pressure regulator
Changing the fluid pressure sensor
Fixing hydraulic blockages in the transmission system
Replacement of the electronic pressure control solenoid
Electrical components in transmission systems need to be replaced
Addition or replacement of transmission fluid
How Much Will It Cost To Fix It?
Diagnostics for this engine code cost one hour of labor. An hour of work can cost $75 to $150, depending on your location and mechanic.
The cost of replacing your transmission fluid pressure sensor switch can range from $100 to $300.
How Serious Is The P0847 Code?
The vehicle will normally still be drivable even if it has a P0847 trouble code detected. When not repaired, the P0847 code usually results in poor transmission performance and can seriously damage the transmission. It is, therefore, extremely important that the P0847 code is addressed as soon as possible.
Common Mistakes When Diagnosing The P0847 Code
P0847 codes are often misdiagnosed by failing to follow the OBD-II trouble code diagnosis protocol.
It is crucial to follow the protocol at all times to complete the diagnosis and repair efficiently and accurately.
Sometimes, high-pressure pumps are mistakenly replaced with other components, such as sensors and electrical components.
Final Words
Usually, the P0847 trouble code appears only on vehicles with automatic transmissions. Generally, PCM and transmission control module failures are quite rare and should only be considered when all other options have been exhausted.
Whenever these control modules need to be replaced, they will also need to be reprogrammed. Before you attempt any fixes to resolve this code by yourself, think about refreshing your automotive knowledge.
Always refer to the vehicle's repair manual or an online repair database to determine the appropriate diagnostic procedure for this code.