The OBD code P1399 appears on Honda vehicles when a random misfire occurs in the engine. In most cases, this code can be generated by a blocked EGR (Exhaust Gas Recirculation) passage. However, it can also be caused by a valve adjustment.
Honda vehicles should have their valves adjusted every 50,000 miles. It is also not uncommon to find a blockage in the EGR system. This is routine maintenance on your Honda, and both services are relatively straightforward.
If your Honda's misfiring issue persists, I recommend having a certified mechanic inspect it. Besides adjusting the valves, they'll also check the EGR passages for blockages and clean them if necessary.
In addition, they will inspect all other systems on your Honda and advise you if they need to be serviced. Therefore, you should know more about the Honda P1399 engine code for the time being.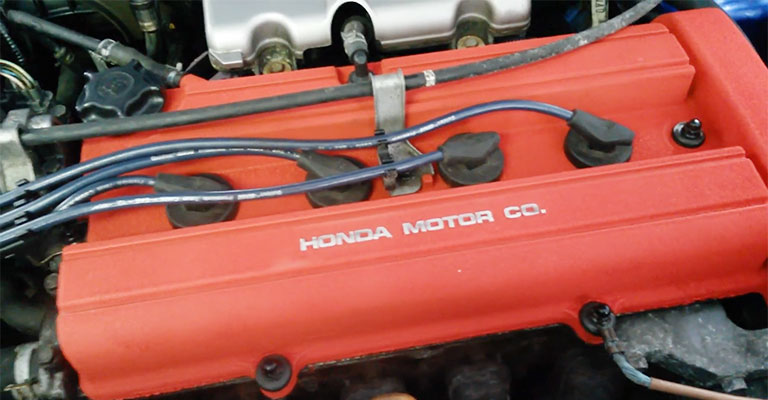 P1399 Honda Code Definition: Random Cylinder Misfire Detected
Unlike generic codes, P1399 is a manufacturer-specific trouble code. A number of Honda vehicles have it, including Honda Accords, Honda CRVs, Honda Odysseys, Honda Civics, etc. Anytime there is a random engine misfire, it appears.
Many factors can cause a random misfire. These include dirty fuel injectors, a weak fuel pump, a damaged fuel pressure regulator, fouled spark plugs or wires, and a failing ignition coil.
The onboard computer (ECM) will display an error message when a spark plug is not firing properly in a cylinder. When the crankshaft speed of your car fluctuates, you're likely to see it.
Crankshaft Positioning (CKP) sensors are capable of detecting this OBD2 code. Engine Control Module (ECM) confirms the issue after receiving the error from the CKP sensor.
Honda P1399 OBDII Code: What Causes It?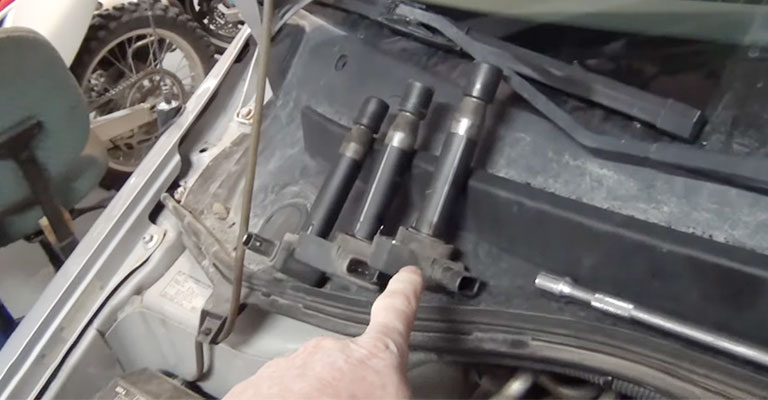 Several components can cause a misfire in a cylinder, but the spark and fuel are at the core of the problem. Misfires can be caused by faulty spark plug wires, for example, which cause no sparks or intermittent sparks to a cylinder.
Fuel delivery issues caused by a malfunctioning fuel injector can result in the same symptoms. Two main factors cause P1399 Honda error codes. These are:
EGR passages clogged with exhaust gas
The valve clearance is not within normal limits
P1399 OBDII Code: How Do You Diagnose It?
It will be necessary to test both the electrical (spark) and fuel systems to determine the cause of the misfire. To begin with, you must determine which cylinder is malfunctioning.
The job will be much easier if you have an OBDII scan tool. However, a few backyard mechanic tricks can be helpful if you don't have access to a mechanic.
To retrieve the error codes, follow these steps:
Find out what codes are causing your engine to misfire using your OBD2 scanner. The P1399 code is often found along with P0301, P0302, P0303, and P0301. These are all misfiring codes, so don't be surprised. If the situation changes, always try to solve these other codes.  
1. Ensure that exhaust gas recirculation is working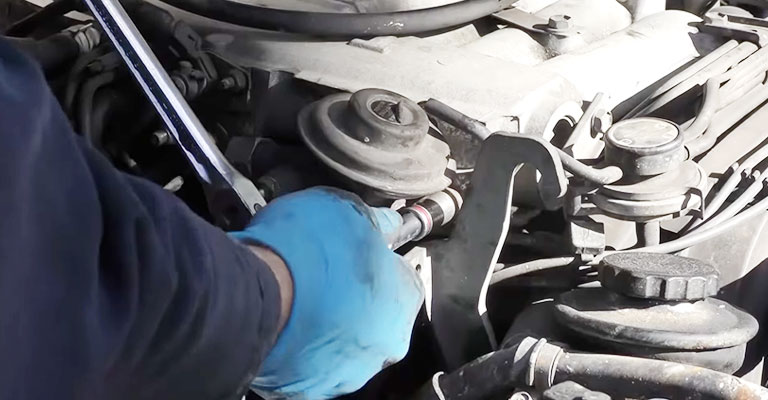 Does your EGR have a clog? If yes, this may be the cause or one of the causes of the P1399 error. Ensure a smooth flow of exhaust gases within the system by unclogging it.
2. Make sure your valves are clear
A clogged or blocked valve clearance can cause the error. Valve openings and closings can become irregular when the valves become too tight or too loose. You should adjust the valves to ensure enough room for them to expand when heated up. You may need to tighten or loosen them a bit.
3. Oxygen Sensors Should Be Checked
In the case of a bad oxygen sensor, the fuel-combustion system will always be thrown off. There is an imbalance in the fuel-to-air ratio as a result.
A P1399 happens when there is too much fuel in the engine, reducing the vehicle's gas mileage, and causing the engine to misfire, one of the probable causes. Make sure it is in good condition. If you find any faults, you must fix them.
4. Ignition Coils Should Be Checked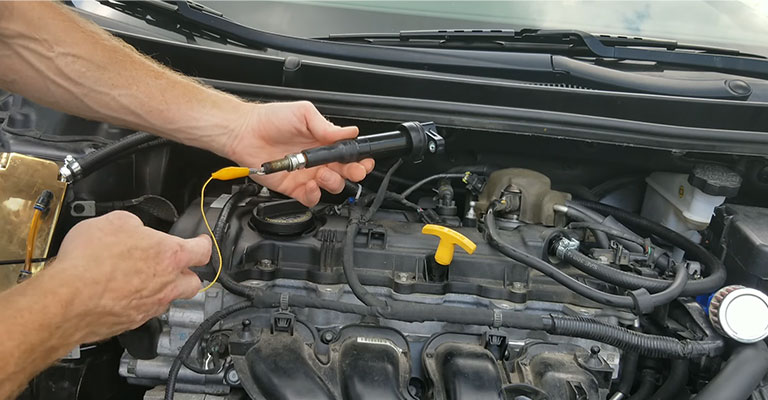 Find out if one or more ignition coils are causing the misfire. Leaving the engine on idle, unplug the plugs one at a time.
When unplugging each engine, listen closely to the sound it makes. Unplugging the coil will not affect the engine sound if the coil is faulty. You can check it for cracks or damage by pulling it out. All faulty coils must be replaced or adjusted.
5. Analyze Electrical Components
Often, cylinder misfires are caused by computer or wiring issues. Check the electrical components of the vehicle with a multimeter. Any fault you find should be corrected.
What Is The Fix For The Honda OBDII Code P1399?
If the wrong cylinder causes the misfire, parts can be swapped until the bad part is identified. Unfortunately, it is common for mechanics to swap in all new injectors and wires on the cylinder, resulting in the issue.
The problem can also be resolved by purchasing one part at a time. Injectors or spark plug wires can cause the problem, but other factors must be considered.
Is A Honda P1399 OBDII Code Expensive To Fix?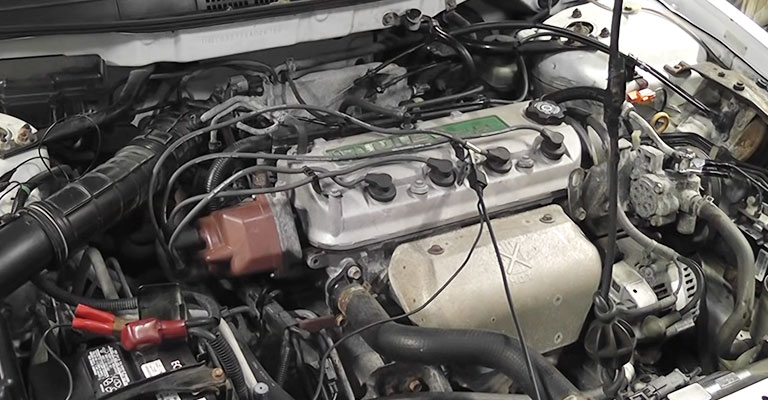 The most common problems with a P1399 OBDII Code are injectors and spark plug wires, which are not too costly to fix. However, the most challenging part of troubleshooting is locating the cause of the problem and the bad part.
The problem can often be found by yourself at a reasonable price, but it can often be more expensive if a professional shop finds the cause.
What Is The Severity Of Honda's P1399 OBDII Code?
It is a serious issue when an OBDII code P1399 occurs since the vehicle will not run as it should. A driver could be left stranded and broken down as a result. The severity and frequency of the misfire will determine whether it is intermittent or constant.
Is It Safe To Drive With An OBDII Code P1399?
Whether the car or truck can be driven depends on how bad the misfire is. Occasionally intermittent misfiring may make the vehicle drivable. However, the vehicle will likely be unable to be driven if the misfire is constant.
Driving should never be continued under any circumstances. It is especially important to follow this advice if you are not certain of the cause or extent of the damage. This may worsen the problem, making it more expensive to fix.
If you notice the first sign of the problem, correct it immediately. Then, you won't have to worry about disappointment and stress.
Here Are Some Tips To Avoid P1399 In The Future
To keep the vehicle in good condition, it is best to have it serviced frequently. Keeping the engine running at its best can be accomplished by yourself or by hiring a professional technician.
Make it a habit to regularly inspect and replace faulty parts. For example, check periodically if the clearance valves aren't too tight or loose. Each of them should be adjusted as necessary.
It is also important to ensure that the EGR passage is not clogged. Approximately every 50,000 miles, you should adjust the valves. Keep a keen eye on your vehicle while driving. When the Check Engine light comes on, don't ignore it.
Conclusion
An OBDII code P1399 indicates a misfiring cylinder in a Honda. Various things can cause this, but the most common is spark or fuel. It is first necessary to narrow down which cylinder is faulty to diagnose the problem.
Finding the bad component causing the misfire will be easier once the cylinder with the misfire is identified. In most cases, the problem is resolved by swapping new parts on the cylinder.