P28 is one type of ECU model that significantly enhances the vehicle's efficiency and performance. It can also provide high-end facilities, which makes it popular among vehicle owners.
But what's so special about the P28 ECU? Some unique attributes of this ECU are availability, affordable price range, VTEC engine, and programmability, which make it special. Besides, P28 ECU also offers unique facilities of fuel economy and operating without knock sensors and IABs.
In this article, we will discuss the special and unique facilities of using P28 ECU. You will also learn about the several disadvantages and problems in this ECU. So, stay tuned till the end to know explicitly about this P28 ECU.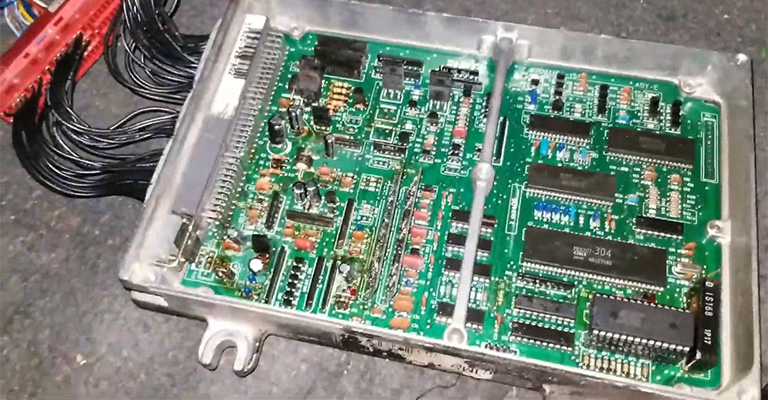 What's So Special About The P28 ECU?
If you want to know the causes behind the specialty of P28 ECU, you must know about its attributes. That is because this ECU has some unique qualities that make it special and outstanding. Those attributes are:
Availability
One of the most vital factors of this ECU's specialty is its availability. This P28 ECU is readily available. Generally, there are two types of this ECU which are manual and automatic. Depending on your location, the availability of particular types may vary.
Budget Friendly
P28 ECU comes with an affordable and budget-friendly price range. The price varies depending on if you are buying a chipped or virgin one.
Typically, you will get a virgin P28 ECU within a price range of $75-$115. However, the price will get a little bit higher if you look for a chipped one. Generally, you can buy a chipped P28 ECU at approximately $150-$500.
Likewise, it will cost you less if you buy any pre-owned one or buy it from any local marketplace. Although pre-owned ECU will cost less, it will be more prone to get damaged. That's why we will recommend you buy a new one while spending a little bit more.
Have VTEC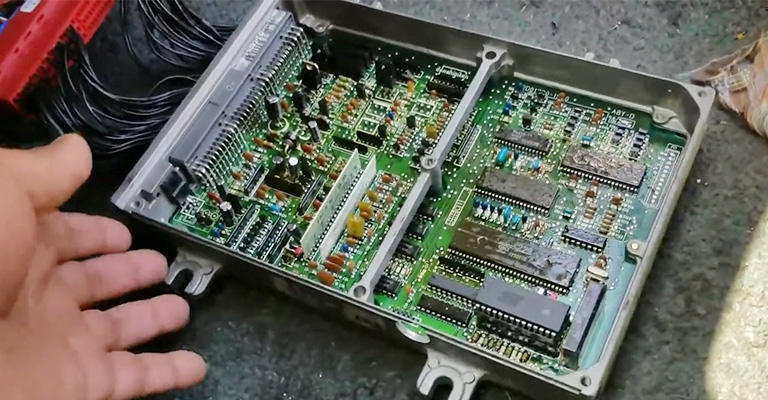 This ECU contains a VTEC solenoid, which is A4 on this ECU. You will find a green-striped yellow wire on the engine harness, which you have to connect at A4.
The VTEC ensures fuel efficiency at low RPM and excellent stability at high RPM. Overall, this offers excellent durability of almost 200-300,000 miles. Besides, this VTEC feature of P28 ECU also helps in reducing carbon emissions by 20%.
Can Run Without Knock Sensor
The function of the knock sensor is mainly to transmit a signal of unusual vibration to the ECU. So the ECU will initiate the ignition as soon as possible. But the knock sensors are very susceptible to damage and require frequent repair. Indeed, this is quite troublesome.
Fortunately, the P28 ECU is able to operate any B series motor without this knock sensor. As a result, you can avoid frequent issues and repair costs due to the faulty knock sensor.
Run Without IABS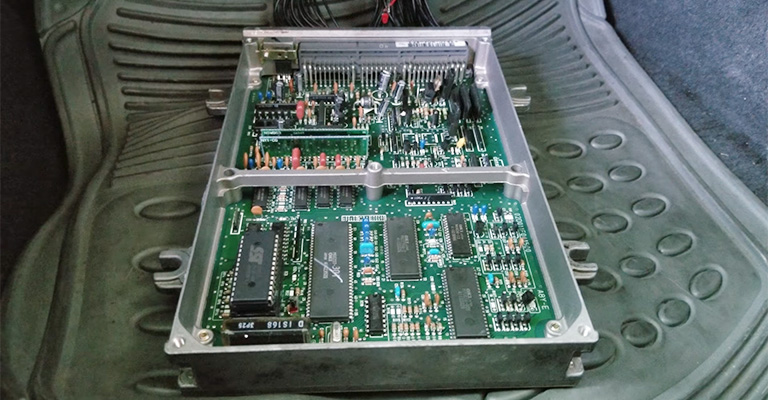 Generally, IABs function to control the operation of secondary intake runners on b18c1. But the P28 ECU can operate the b18c1 without any IABs. Thus, this ECU is relatively more straightforward than any other ECU. That's because this ECU doesn't consist of a lot of wiring harnesses which could cause junking up
Reprogrammable
Another beneficial feature of P28 ECU is it's easily reprogrammable. You can adjust the settings of your ECU to adjust with aftermarket parts. You can also reset and readjust the settings according to your convenience.
Better Performance
This ECU will offer you better performance than any other. But the performance scale may differ depending on the vehicle models. Generally, a chipped one will function in similar ways as p30 or p60 ECU.
As chipped p39 and p60 ECU are not readily available, P28 can serve as an excellent alternative for those.
Fuel Economy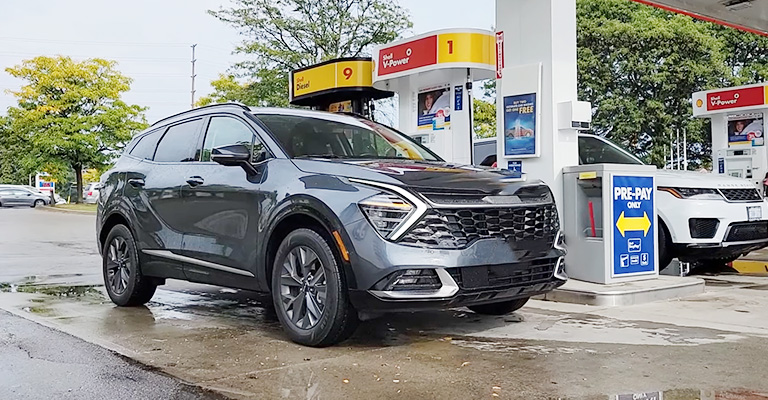 Proper control and management of ignition and fuel timing of P28 ECU will also control the fuel consumption. As the fuel consumption rate will be declined, the costs of fuel also will get reduced.
Several Disadvantages Of P28 ECU
Although the P28 ECU has numerous unique features, it also possesses some disadvantages. Those are:
Only OBD1
OBD1 is mainly for diagnosing and reading the data you input in the council center. But OBD2 refers explicitly to connecting and reading any signal remotely via Bluetooth or wireless.
Typically, P28 ECU is only OBD1, but the 97 honda civic del sol comes with obd2 P28 of the G-03 euro model. Except this, there is no OBD2 P28, and even tuning it with OBD2 will also be a great decision.
Absence Of Knock Sensor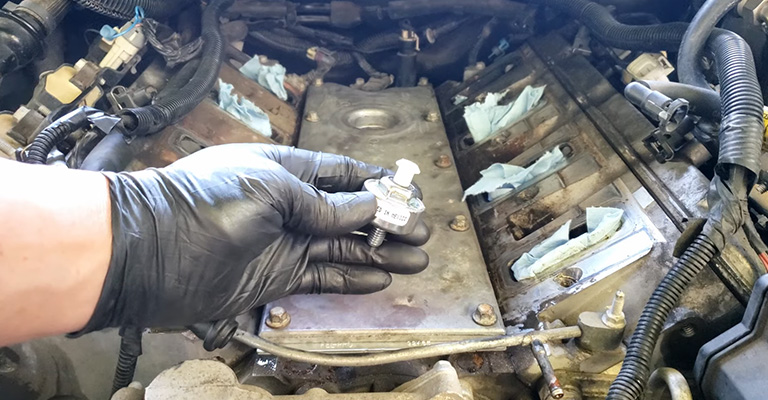 A knock sensor sends signals to the ECU to ignite fuel shortly and assist in increasing torque. But the absence of this sensor makes the P28 unsuitable for turbo hybrids. Due to the lack of a knock sensor, P28 ECU will be unable to operate at high RPM and will produce poor torque.
Absence Of IABs
P28 doesn't consist of any IAB and can operate the b18c1 even in the absence of the IABs, but it causes disadvantages to using GSR manifolds.
At low RPM, a longer intake runner increases the air pressure velocity inside the cylinder. However, at high RPM, it will require a shorter intake runner. A GSR opens the IABs for a shorter path at almost 4400 RPM. Nevertheless, as the IABs are absent here, you might face troubles at higher rpm.
Several Common Problems In P28 ECU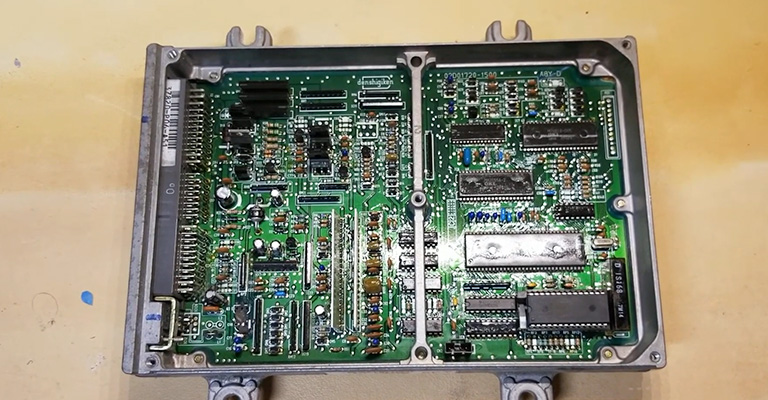 Although the P28 ECU has numerous excellent qualities, you may still face some problems if you have this ECU in your vehicle. You need to resolve those problems as soon as you identify them. Otherwise, they might become responsible for severe irreparable damage to the ECU or car's engine.
Those problems are:
Cranks Like Crazy
In this case, when you try to start the car, it will begin to crank instead of starting. This is a common issue when the weather is extremely hot. Generally, this issue occurs due to malfunctioning main relays, damaged soldering joints, bent pins, and faulty capacitors.
Solutions
Give the main relay a good kick by resoldering all the joints
Check for any cracks in the solder and fix them properly
Use a chipped P28 as it never gets damaged; only the connection can get loose sometimes
Replace the faulty capacitor of the ECU
Doesn't Go over 4000 RPMs
Sometimes, cars become unable to go over 4000 RPMs after installation of P28 ECU. This could happen due to poor tuning or installation mistakes.
Solutions
Tune the P28 ECU chip properly
Make sure you are not damaging the chip while inserting it wrongly
Idle Problem
The vehicle won't idle properly. You might also encounter wobbling or rattling noise while idling your car. People think corrosion could be responsible for this. But the only thing responsible for this could be a badly chipped P28 ECU.
Solutions
Replace the lousy chipped ECU with a good one
Always chip and tune the ECU from a trustworthy and authentic place
Bogus Air-to-Fuel Ratio
Your vehicle will show a bogus A/F of 17.66 when you hit the gas. Even though you refill the fuel in your car, the A/F still won't get good. It happens due to faulty installation of s300, which causes it to move from on the pins.
Solutions
Fix the settings appropriately for the wideband
Convert the A/F in the Lamda unit
While boosting, replace the boosting target on 12
FAQs
In this FAQ section, we will answer a few most-asked questions about the P28 ECU.
Q: How To Know If My P28 Is Manual Or Automatic?
To know this, you need to inspect the part number carefully. If you find that the part number has 0 at the second to the last digit, it's a manual one. But if there is a 5 instead of 0, that P28 ECU is Automatic.
Q: From What Cars Did P28 ECU Come?
This ECU came from the Honda Civic Si or EX of the 92-95 year model. The engine was 1.5L SOHC VTEC- D16ZC types. In the US, P28 ECU was used in both D16ZC and B16A engines.
Q: Is Chipped P28 ECU Better Than Usual P28?
Yes, a chipped P28 ECU will be an excellent choice for boosted vehicles. Usually, a typical one is unable to take advantage of the turbo and camshafts. Yet, if your car doesn't consist of big mods like cams, compression, and intake manifolds, using P28 ECU won't be worthwhile.
Conclusion
In this article, we already discussed what's so special about the P28 ECU. The wide range of its unique facilities makes it more acceptable to vehicle owners. Specifically, a chipped P28 ECU will ensure better performance and efficiency within budget-friendly costing.
Instead of these numerous merits of this ECU, its several drawbacks may cause a few issues in the vehicle. Those issues are too easy to resolve if you fix those at an early stage. Otherwise, those minor issues may cause drastic damage to your vehicle, which might be unrepairable.