Many OBD-II vehicles display the generic powertrain diagnostic trouble code (DTC) P3400. This includes but is not limited to, vehicles manufactured by Honda, Dodge, Ram, GMC, Chevrolet, Chrysler, Pontiac, etc.
The P3400 code can cause the check engine light to come on, indicating the Service Engine Soon indicator or the Engine Light On indicator.
A problem with the cylinder deactivation system causes the code P3400 to come up on OBD-II scanners. It may not make sense to you, but we can tell you what error code P3400 means for your vehicle and how to fix it.
A Honda check engine light will illuminate after an OBDII scanner tool detects the P3400 code. There may also be other OBDII trouble codes that need to be investigated.
The most common cause is a faulty sensor, which is commonly replaced. Some vehicles are easier to work on than others based on the vehicle's year.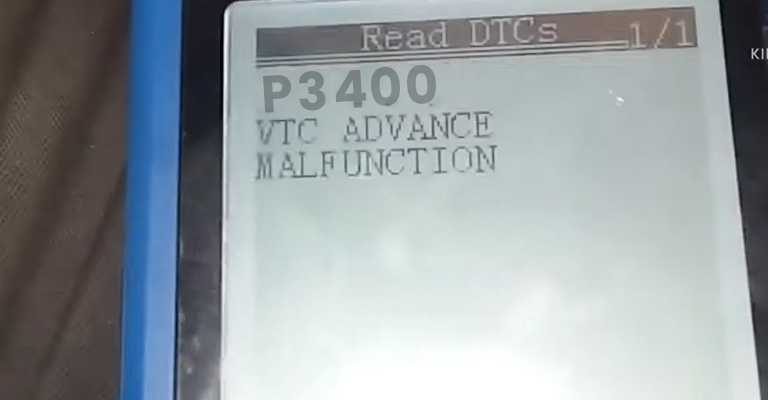 P3400 Honda Code Definition: Cylinder deactivation system – Bank 1
An OBDII error code P3400 indicates that there is a problem with the oil pressure in a Honda. Some scan tools will give a Valve Pause system (VPS) Stuck Off Bank 1 error message. A wide range of Honda Odysseys, Pilots, Streams, Shuttles, Accords, and Palisades are included here.
Oil pressure sensors are notorious for causing this error, but they can be caused by several other factors as well. Oil levels should be checked, as low oil levels will cause more problems down the line.
What Does P3400 Mean?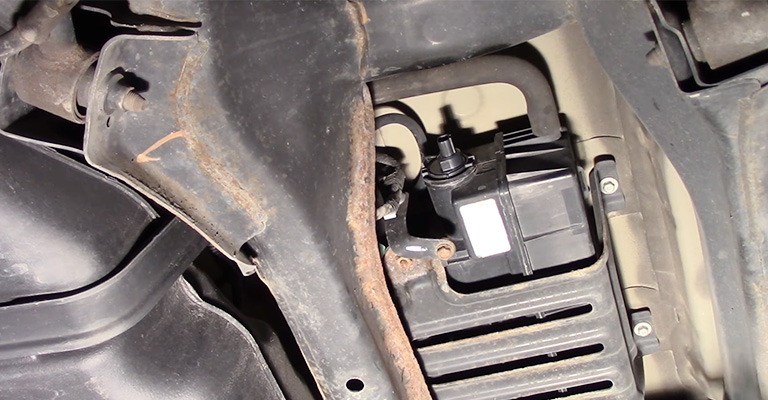 Understanding what happens when the cylinder deactivation system malfunctions can be quite confusing. So, what does the code P3400 mean? In an engine, power is generated by the cylinders.
It means the engine is running at full power when all the cylinders are running. Four-cylinder vehicles are the most common, but six-cylinder and eight-cylinder vehicles are also available.
Some cars have cylinder deactivation systems if they have more than one cylinder. There is no need to run all the cylinders all the time. A car with four cylinders will do just fine when you are just cruising or when the throttle is low.
Some cylinders are deactivated, so fuel is saved, and you save money. Two things happen as a result of the cylinder deactivation system:
Valve closure
Disable the fuel flow
Specifically, the valves for the unneeded cylinders are closed by the cylinder deactivation system. It is necessary to close the valves properly, as the cylinders can explode very small amounts of gas.
There is a lot of power and delicateness in this machine. It is easier and simpler to understand fuel flow when it is disabled. It is only possible to save fuel by deactivating the cylinders if they do not receive fuel.
What Are The Symptoms Of The P3400 Code?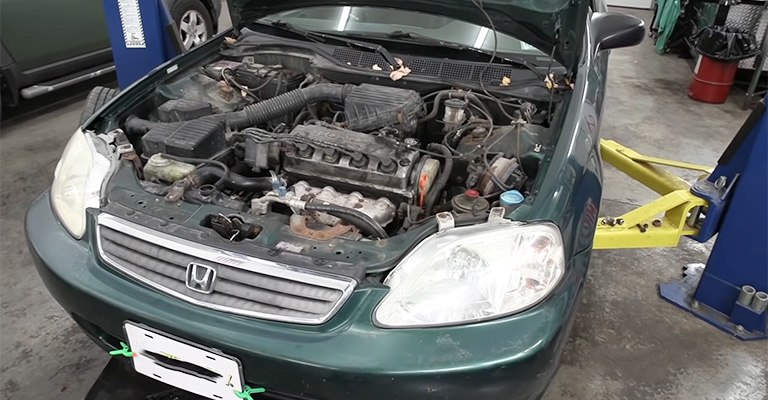 There are almost always the same symptoms associated with code P3400 across all cars and may include any of the following. However, in some cases, a symptom's severity may vary from car to car.
When a fault occurs, the PCM may put the vehicle into a limp or fail-safe mode until the problem is resolved
Runs rough or stalls suddenly and regularly
Fuel consumption has increased sharply
Performance of the engine decreases
Vibrations start in the engine
The check engine light comes on
It is clear that this error code has only a few symptoms, and most of them are quite subtle. For example, the check engine light should be illuminated if the cylinder deactivation system fails to turn on or turns on when it shouldn't. You will most likely get this warning the first time something goes wrong.
What Causes Code P3400 Honda?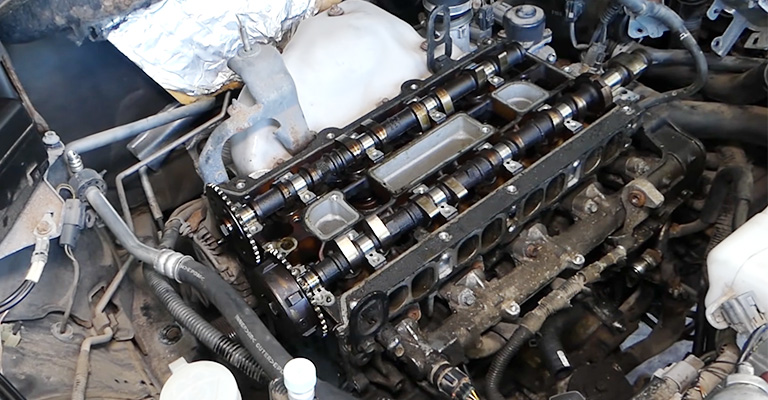 All cars suffer from the same most common P3400 code causes, including one or more.
PCM failure or failure of another control module. Although this is rare, it calls for checking other control modules before replacing one.
An oil control solenoid for VVT (Variable Valve Timing) that is malfunctioning
In the circuit of the solenoid that deactivates the cylinder, there is a faulty electrical connection.
Circuits in the solenoid that deactivates cylinders are open or shorted.
The lifters are faulty.
Poor oil pressure is present in the lifters.
A faulty or incompatible throttle position sensor.
Airflow or intake temperature sensors that are malfunctioning or not suitable.
Electric connectors or wiring that is faulty, corroded, burnt, shorted, or disconnected.
Engine oil that is contaminated degraded, or not suitable.
Low oil level.
The solenoid for deactivating the cylinder is faulty.
What Are Some P3400 Honda Troubleshooting Steps?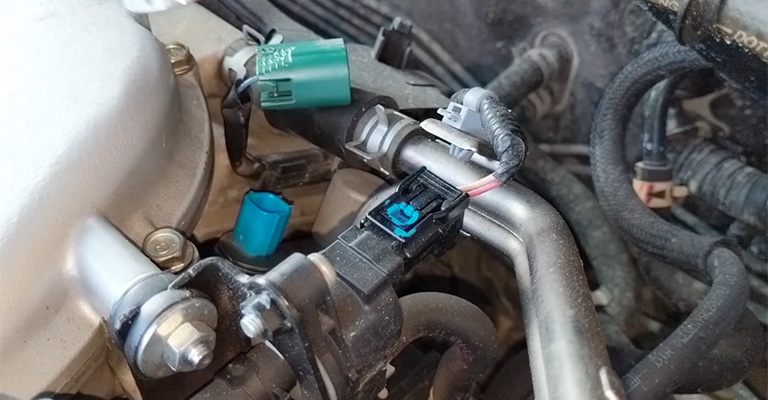 It is often necessary for engine oil pressure to assist components that are critical to the operation of the cylinder deactivation system.
It is, therefore, important to ensure that the engine is at the right level before trying to diagnose any cylinder deactivation codes.
Ensure that the oil pressure in the engine is within specifications and that the oil is used in the appropriate amount. You should conduct a manual oil pressure test if you are uncertain about the actual engine oil pressure.
How Do I Fix Honda Engine Error Code P3400?
Make sure your oil levels are correct and add more if necessary. If that does not solve the issue, a manual oil pressure test should be performed. After that, you can try driving the vehicle and see if the code appears again. A damaged or defective part is most likely to cause the problem.
Oil sensors are commonly replaced to fix this code. Located behind the throttle body on the right rear of the engine, the sensor is located on the right rear of the engine. To remove it, you will need to remove the wire plug harness. To remove it, you will need a 24mm deep socket.
Install the new sensor after removing the old one, ensuring it seals tightly to prevent oil leaks. In most cases, fixing a P3400 error code is a simple DIY project for the backyard mechanic. However, you should always consult a certified professional mechanic if in doubt.
How Serious Is The Code P3400?
When the cylinder deactivation system malfunctions, there is very little inherent danger. Fuel efficiency will be reduced as a result.
Although these systems can malfunction for various reasons, they can cause serious engine troubles. Your entire engine may fail if these are not addressed, resulting in injury or costly repairs.
Final Words
A P3400 engine error code indicates a cylinder deactivation system on Bank 1. Powertrain Control Modules (PCMs) recognize a fault or failure when the code is activated.
If any part or component of the cylinder deactivation system malfunctions, the system will not function properly. Moreover, the code can also activate if any component or part of the deactivation system fails or malfunctions, allowing it to function improperly.