The P75 is one of the most familiar ECUs for its operating capability without a knock sensor. Besides, it has both OBD1 and OBD2, and automatic and manual facilities. Although it doesn't have a VTEC feature, you can add it to the P75 ECU.
So, What does a P75 ECU come out of? Generally, a P75 comes out of B18B of 94-01 Honda Integra LS, GS, and RS. Besides, a few Honda Acura and Civics models also come with this P75 ECU.
In this article, we will discuss the origin and characteristics of P75 ECU. You will also learn how to add VTEC with it and several reported problems with this ECU. Thus, further ado, let's dive into the article.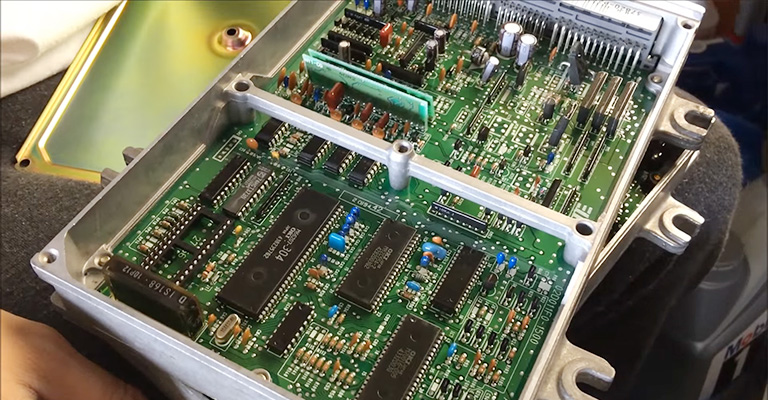 What Are The Characteristics Of P75 ECU?
The P75 ECU has some unique features that distinguish it from other ECUs. Those characteristics are:
| | | |
| --- | --- | --- |
| Characteristics | Merits | Demerits |
| Non-VTEC | Manual or auto, both types of this ECM are available. | Poor flexibility of performance on both higher and lower rpm. |
| Has both OBD1 and OBD2 versions | OBD2 is preferable due to its accuracy in testing data. | Identifying between these two types of P75 ECM is troublesome. |
| Both Manual and auto type | There is a higher chance of getting faulty codes while swapping. | It may cause problems like ignition issues, spark issues, and more fuel consumption. |
| A knock sensor isn't required | The ability to run without the presence of a knock sensor will also eliminate the frequent costs of repairing the knock sensor. | May cause problems like ignition issues, spark issues, and more fuel consumption. |
Non-VTEC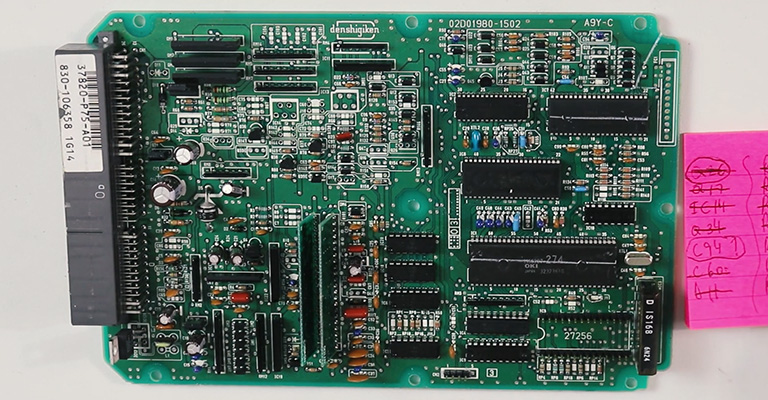 The P75 ECU is a non-VTEC type ECU. On the other hand, VTEC-capable ECU reduces the fuel consumption in your car, which ensures fuel economy. Also, it is responsible for great speed, performance, and efficiency. Due to the lack of VTEC, its performance is slightly worse than any other ECU.
But, one advantage of this non- VTEC type is the cost is less. Generally, due to less vibration, there is less wear in the non-VTEC models than in the VTEC ones. Thus, their durability will be more compared with the VTEC.
OBD1 Or OBD2
A P75 ECU could be both OBD1 or OBD2. The OBD2 facilitates monitoring more data than OBD1 to test the vehicle more accurately. This data communication of faster and higher volume makes it preferable to OBD.
Generally, 1992-1995 Honda/Acura comes with OBD1 P75 ECU. And, 1996-1999 Integras or 1996-1998 civics had OBD2A P75 ECU. Moreover,  2000-2001 Integras or 2099-2001 civics come with OBD2B P75 ECU.
Manual Or Auto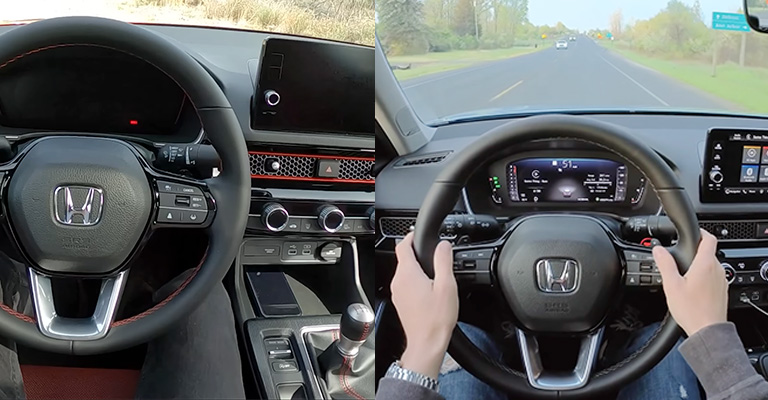 This ECU can come with both manual and automatic transmission programs. You will get the facility of running the automatic P75 in your manual transmission car and vice versa. In older model cars, you might pick up a code due to the absence of Solenoids and sensors.
But, in newer car models, you can use any P75 in your automatic or manual transmission car without encountering any fault codes.
Doesn't Look For Knock Sensor 
Knock sensor functions to send signals of early ignition to the ECU. But, this sensor gets damaged frequently and causes damage and malfunctions in the engine.
But the P75 doesn't have a knock sensor and doesn't look for it. As a result, it can run the engine without a knock sensor. Besides, this feature of this ECM can also cause ignition and fuel injection issues in your car.
What Does A P75 ECU Come Out Of?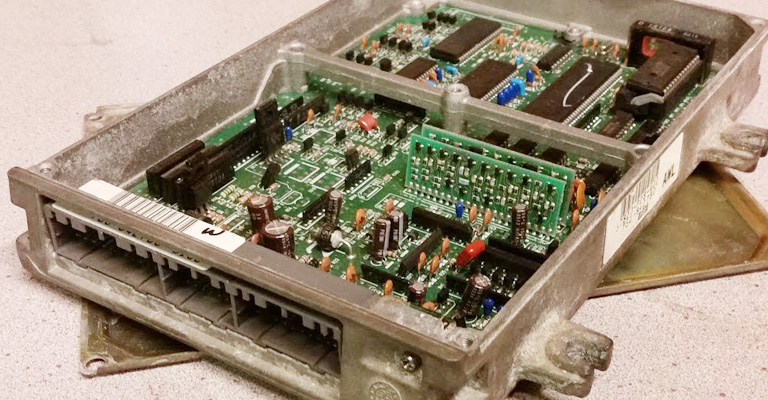 Generally, a P75 ECU comes out of b18b. B18b engines refer to one type(b series) of automotive engines manufactured by Honda and have inline 4 cylinders. This engine is popular among car owners due to its significant range of torque and cheaper price. 
More specifically, you will find this ECU in 94-01 Honda Integra LS, GS, and RS. You can also find the P75 coming out of Honda Civics or Acura, but not significantly. The most significant models are the Honda Integra RS, LS, and GS.
Following is a list of the car models that come with P75 ECU incorporated with B18b engine.
1992–1996 JDM Honda Domani (MA5)
1993–1994 JDM Honda Integra (DB7)
94-01 Integra RS/LS/SE/GS – DB7/DC4/DC3
1994-1995 Acura Integra LS/GS/RS
1994–2000 Honda Integra "RS/LS/GS/SE/(GSI Australia)" (DC4/DB7)
1996–1999 JDM Honda Orthia (EL1)
1996-2000 Acura Integra LS/GS/RS/SE
P75 ECU controls numerous functions in these vehicles as the heart of engine management. Mainly, it controls the ignition, fuel injection, and air-to-fuel ratio significantly.
Also, it won't look for any knock sensor to run the engine. But, as the P75 ECU doesn't have the VTEC, these cars lack the facilities of VTEC.
How To Add VTEC To P75 ECU?
P75 ECU lacks VTEC amenities, which may reduce the speed, efficiency, and performance. Thus, your P75 ECU will improve your performance if you add VTEC.
You can easily add the VTEC to your P75 ECU and will need soldering and VTEC conversion kits. Follow the following steps for the full process.
Step 1: Choose the conversion kits that only match your ECU board
Step 2: Pull out the board screws to access the ECU
Step 3: Now you need to find and add all of Q37, R142, R143, R144, C60, and IC14
Step 4: Cut a wire and put in j10 as a jumper
Step 5: Then, you have to solder D11 and Q34
Step 6: Now, move to the middle of the ECU, and you will find Q17 and Q26 you have to solder
Step 7: Add R107, j3, j5, and C94. But if it's already done, you have to skip this step
Step 8: Now, you need to remove J4, R90, and C71
Step 9: Lastly, attach R115 and R116
What Are The Common Problems In P75 ECU?
P75 ECU comes with several facilities. But, still, you may encounter several reported problems if you have a P75 ECU in your car. The most common are as follows.
Idling And Cutting Off Vehicle
This issue mainly occurs when you try to switch back to the stock program from the chipped P75 ECU. In this case, your car will go idle at 1700 rpm and, unfortunately, cut off at 3000 rpm.
Also, cars will rattle and clunk while idling, and the cut-off will occur suddenly. During this period, the check engine light may or may not flash.
Reasons
Wrongly chipped ECU
Improper installment of the chip kit
Solder joints might be touching with each other, which has created short
Solutions
Install the chip kit properly
Chip your P75 ECU from an authentic service
Replace the defective ECU chip and install a new one
Smell Of Unburned Gasoline
If your car runs too rich, you can smell unburned gasoline in your vehicle. As the fuel pump won't get enough fuel, the car will slow down.
As a result, the vehicle will show poor performance. This will also cause a vibration when idling the car.
Reasons
Your car is running too rich
The injector valve might be stuck at an open position due to a faulty ECU
Mistuning of the ECU
Solutions
Check the connection between the ECU and the fuel ignition switch
Replace the malfunctioning ECU
Warm Start
After any warm start, the car will bog down whenever you apply a throttle of less than 50%. The rpm will begin to drop as if there is a cut-off in the fuel supply. After a few seconds, the pedal will also show unresponsive symptoms.
Reasons
Fuel ignition before the adequate airflow
The drastic increase in temperature causes failure in the combustion chamber
Failure of crankshaft and camshaft position sensor due to defective ECU signal
Solutions
Replace the faulty P75 ECU and install a new one
Tuned the ECU properly from an experienced technician.
FAQs
In this section, we will answer a few common questions people ask about P75 ECU.
Q: How do you Know If The P75 ECU Is Manual Or Automatic?
Check the part number of the P75 ECU, and If the part number is A01 or A02, it's manual. But if it has A51 or A52, it's automatic. Also, if all four plugs are pinned, it's auto, and if only three are pinned, it will be manual P75.
Q: How To Distinguish If P75 Is OBD1 or OBD2?
You can easily distinguish between them by looking at their plugs. They will be distinct from each other. Generally, the P75 is OBD1 if your vehicle is 92-95 Integra. And it will be an OBD2a if the vehicle is a 96-99 Integra and an OBD2b if it's 00-01 Integral.
Q: How Much Does It Replace The Faulty P75?
It may cost around $100-$200 for a virgin P75 ECU. But, a chipped one may cost almost $300-$500. If you buy any pre-owned P75 ECU, it will cost less. Besides, you can avoid the labor cost by replacing the ECU yourself.
Conclusions
The P75 ECU comes from vehicles like the Honda Integra RS, LS, and GS. This ECU provides many facilities to the users of this car. Sometimes, due to malfunctioning P75 ECU, car owners may encounter several troubles.
Ahead with talking about "what does a P75 ECU come out of?"
we also discussed the characteristics of this ECU. You can see that this ECU lacks VTEC, which is responsible for its relatively poor performance.