Chevy S10 has three generations and the bolt pattern differs accordingly. So it might be confusing for you to identify the exact one for yours. Don't worry; if you ask what bolt pattern is a Chevy S 10, here is the answer.
The Chevy S 10 has had a powerful 5×120.7 mm or 5×4.75″ bolt pattern since its first generation though its size places it 0.75″ below the Silverado 1500s. However, from 2012 to 2022, it used 6×5.5 inches or 6×139.7 millimeters of the bolt pattern.
Read this article; we will let you know about the crucial points of the Chevy S 10 bolt pattern. For your convenience, we'll describe the pattern of bolts for each generation.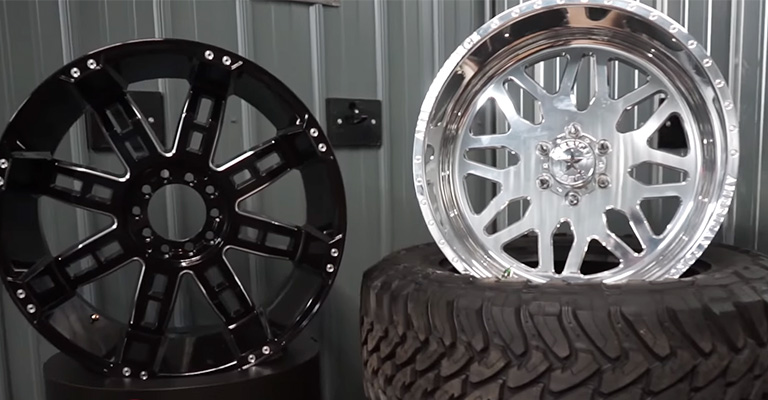 What Does 5×4.75 Mean?
The bolt circle of dimension is 4.75 inches, and the conceptual circle generated by the studs counts 5. That makes up the 5 X 4.75 bolt pattern. A number that looks like this can be found on an S-10 rim: 14 1/2.
It refers to the wheel's complete diameter in inches. The 5 represents five bolts, while the 4.75 indicates the bolt-to-bolt distance of 4.75'' in diameter. The number may occasionally be represented in millimeters as well. Due to some reasons, it can vary from brand to brand.
Likewise, this bolt pattern is common in Chevrolet, Cadillac, Bugatti, Buick, Aston Martin, Daewoo, and GMC automobiles. But commonly referred to as the "Chevy Bolt Pattern."
What Bolt Pattern is a Chevy S 10?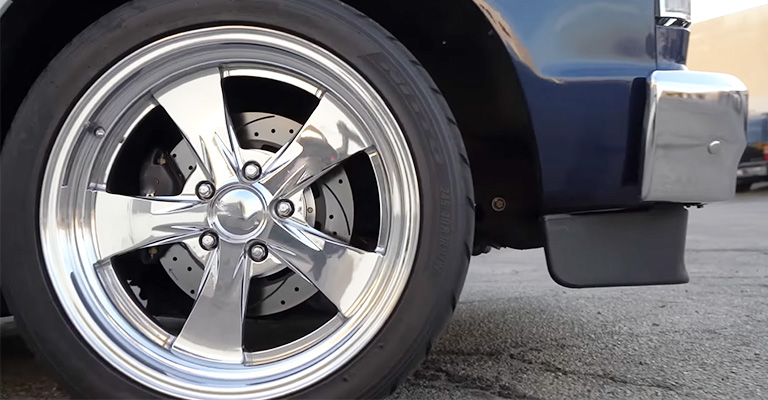 The following table illustrates how the bolt pattern of the Chevrolet S10 has developed over its lifetime, according to its generation.
| | |
| --- | --- |
| Generation | Bolt pattern (inches) |
| I [1982 – 1993] | 5×4.75 |
| II [1994 – 2012] | 5×4.75 |
| III [2012 – 2022] | 6×5.5 |
Chevy S10 Bolt Pattern from 1982 to 1993
The first generation of the Chevy S-10, compared to the previous Chevrolet LUVs, was cheap, dependable, and more powerful.
This generation has a 5×4.75" bolt pattern (5 x 120.7 mm) that indicates the wheel has five lugs with a 4.75-inch pitch in a round width (120.7mm). It secures each wheel. Generally, wheels range in width from 6 to 7 inches.
Chevy S10 Bolt Pattern from 1994-2012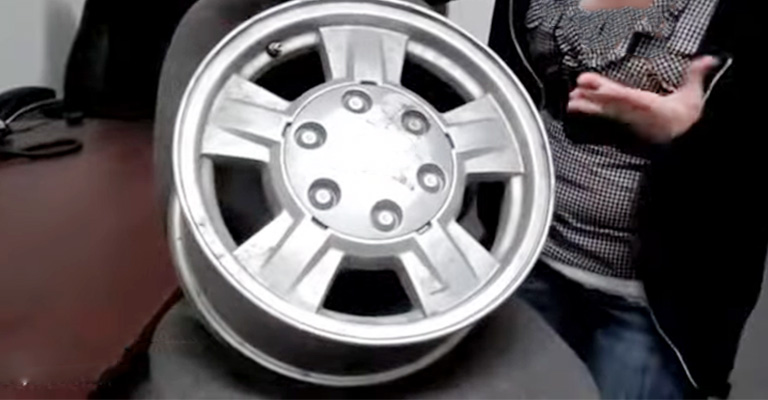 The model of this second generation removed the sign (-) between S and 10 and officially gave the name S10. This generation provided a variety of packaging choices. Regular crew cabins with long or short extra beds and high-performance V6 engines were available from 1994 to 1997.
Thus, the Chevy S10 uses a 5 x 4.75-inches bolt pattern in this era. It means there are five lugs on the wheel, and the diameter of the circular path is 120.7 mm, or 4.75". Even the BMW has the same bolt pattern as this.
However, there is a slight variation, which is 5 x 120 mm. You can still work on it, but you'll start to run into some issues.
Chevy S10 Bolt Pattern from 2012 – 2022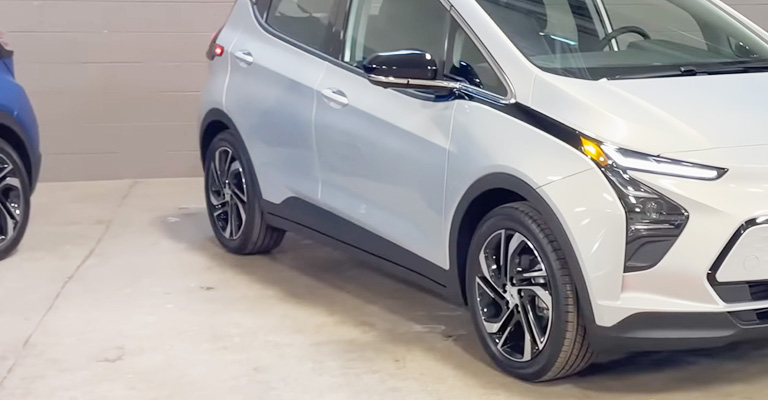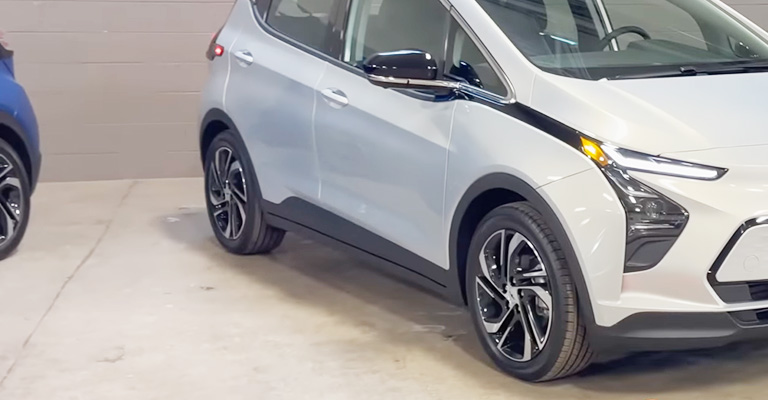 The final and third generation of the Chevrolet S10 was launched in February 2012. This generation received two significant style upgrades. The wheel size of the Chevy S10 from 2012 to 2016 ranged from 16 to 18 inches, and the wheel width was 6 to 8 inches.
This generation's wheels included tires that range in width from 215-265 mm. In contrast to other generations, this generation had a different bolt pattern. It measures 6 x 5.5'' from 2012 and 2022 (6 x 139.7 millimeters).
It shows that there are six lug nuts on the wheel and 139.7 mm in diameter. And the 2023 Chevrolet Silverado 1500 has a 6×139.7 mm bolt pattern, which is the latest one trending now.
Remember, you need to be aware of extra wheel measurements in addition to your bolt pattern. You should also be familiar with your wheel pitch, the size of the chevy center bore measurement, and torque standards whether you're updating, rebuilding, or planning for a change.
Why The 6×5.5'' Bolt Pattern?
The stud count is six and the bolt circle dimension is 5.5''. And the notional circle defined by the studs' centers makes the 6 x 5.5'' Bolt Pattern. Models from Acura, BAW, BAIC, Chery, Chevrolet, Cadillac, and Daewoo all have the 6 x 5.5'' bolt pattern. Mostly, off-road trophy vehicles use this bolt pattern.
Benefits and Drawbacks of S-10 Chevy 5 Lug Pattern
We have found some beneficial facts as well as some negative sides of this type of bolt pattern of S 10. Let's take a look at the qualities that we commonly notice.
Advantageous Facts
Enhances the vehicle's look and adopts a more aggressive approach
Better grip and stability result in better control
Helps the steadiness of the car
Has the additional ability to brake
The ground clearance should be raised
Manage heavier weight and higher speeds comfortably
Possible Issues
Rough riding experience
Possibility of faster wear and tear
Slow acceleration issue but small wheels offer a smooth ride
Safety device warning
Bill problems due to large wheels
The trouble with excessive fuel consumption
Tough steering and the small one are less effective
How to change the Chevy S10's Bolt Pattern – 3 Easy Steps
Simply follow the 3 steps we've listed if you decide to change the wheels at any time. The only thing you need to do is
Step 1. Find the right location for your vehicle
Step 2. Use wheel adapters to change the Bolt patterns
Step 3. Adapt the hub of one vehicle with wheels from another
Conclusion
Is it clear now what bolt pattern is a Chevy S 10? As a reader, we hope you got the answer you were searching for. From generation to generation, it changed its pattern, so don't get confused about all the facts we shared.
However, knowing the proper bolt patterns is important if you ever want to change the wheels or upgrade the rims on your automobile. So, we have the bolt pattern changing process above. Additionally, don't forget to check out the advantages you'll get for having the ideal bolt pattern.