Have you noticed a problem with acceleration without a check engine light on? What happened to all that horsepower? You have dozens of possibilities to consider if your vehicle struggles to accelerate.
A mass airflow sensor is commonly referred to as a source of fuel/air delivery problems. While mixing air and fuel in the throttle body, this sensor monitors airflow into the throttle body.
As a result, accelerating will be hesitant or surging when this is not functioning properly.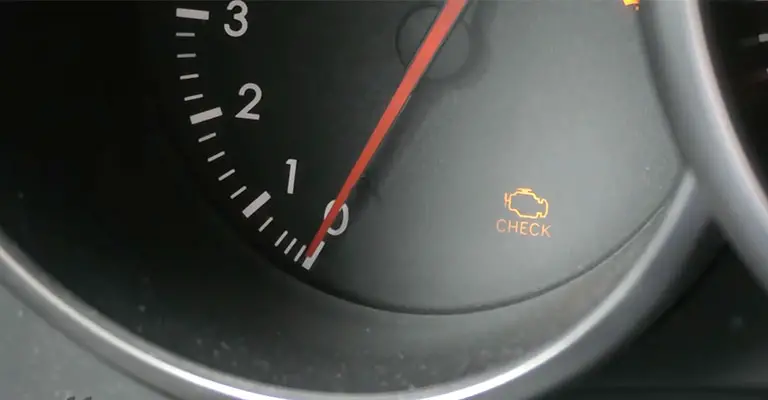 15 Reasons Why Your Vehicle Struggles To Accelerate
Air and fuel must be mixed correctly, the spark must be ignited, and compression must be applied. When this combustion process is disrupted, misfiring, hesitation, stumbling, and power loss can result.
1. Failing Catalytic Converter
Catalytic converters that fail or clog will prevent the engine from getting the right amount of air.
A typical symptom would be a higher temperature, slower acceleration, and a feeling that power is being lost. In addition, it is generally costly to repair issues with the catalytic converter.
2. Control Module Issues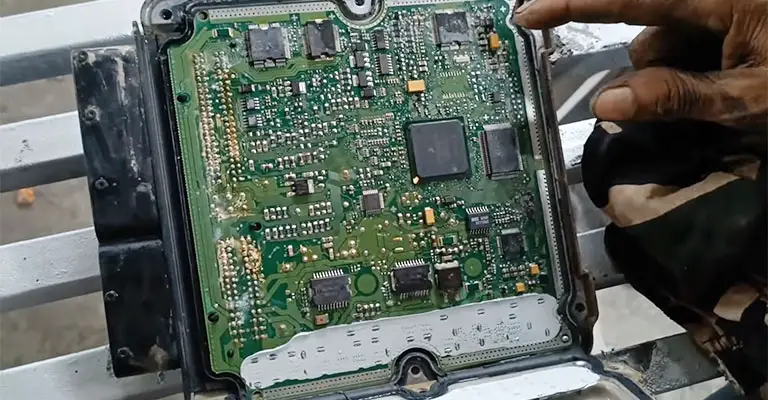 All aspects of engine performance are monitored and controlled by the engine control module (ECM). The engine can struggle if there's a problem with the computer.
It's usually best to leave this to the pros. First, the technician checks to make sure the circuit on the computer is working, then he checks for any technical service bulletins. You'll need to replace the ECM if there aren't any. It can get pricey sometimes.
3. Variable Valve Timing Issues
Variable valve timing has been used in many vehicles over the past couple of decades. The computer in the car controls these systems. There may also be a system that controls valve lifts on some vehicles.
Neither of these systems can function properly when there is a problem. There are some common problems with actuators, oil control solenoids, and timing components such as the timing chain, tensioners, and guides.
4. Engine Mechanical Problems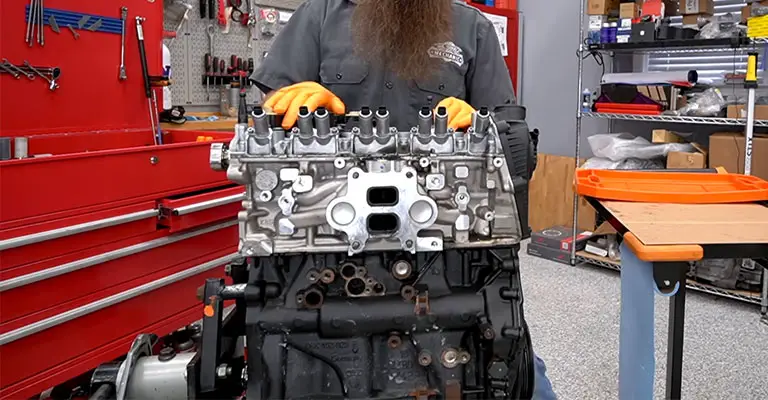 There are several causes of low compressions, such as worn piston rings and sticking valves. A poorly performing engine and a slow acceleration are the results.
It is usually necessary to rebuild or replace the engine. Depending on your vehicle's age and value, this may not be worth the expense.
Calculate the cost of a new car with your mechanic and then decide if it makes more sense to buy one.
5. Emissions Equipment Issues
There is a possibility that the emissions equipment in cars made since 1974 can fail and cause them to stall. EGR valves and catalytic converters are two of the most common offenders.
The exhaust gas will be allowed to enter the engine too much if the EGR valve is stuck open. Performance can be affected by hesitation and poor performance as a result.
Putting too much back pressure on the engine can cause performance problems when the catalytic converter is clogged.
Many other components can achieve the same effect. For example, a computer monitors the operation of the emissions system in the car.
The check engine light will turn on, and a trouble code will be stored if any components malfunction.
It may be possible to pinpoint the problem area with an OBD-ii code scanner. However, mechanics are the only ones who can fix problems with catalytic converters.
Depending on your make and model of car, you may be able to access and fix the stuck EGR valve. A mechanic is likely your best option in these cases since they require disassembly and special tools.
6. Ignition Problems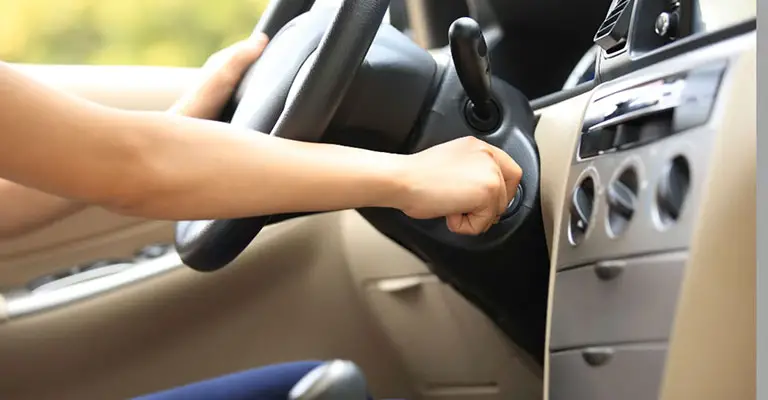 It is pretty common for vehicles made within the last decade or so to have coil-on-plug ignition systems.
When the ignition timing device or computer sends a signal to the ignition coil, it fires each spark plug. The ignition coil sits atop each spark plug and receives a high voltage.
The crankshaft position sensor, camshaft position sensor, and knock sensor inputs are used by the car's computer to control spark timing.
Misfires can occur under load if the secondary ignition components or their circuitry are damaged. There is often a perception of hesitation or powerlessness in this situation.
Analyze the ignition problem to determine the cause. In many cases, replacing the crankshaft position sensor, the camshaft position sensor, or the ignition switch may be necessary. Again, it is best left to your mechanic to perform these tests.
7. Spark Plugs and Spark Plug Wire Problems
Acceleration can be slowed or halted if there is a problem with the ignition system, such as a faulty spark plug or spark plug wire.
Changing OEM spark plugs and wires at recommended intervals is recommended by car manufacturers.
Nevertheless, you should inspect the spark plugs between service intervals for signs of problems.
The benefit of catching problems at their early stages is that they don't become performance problems later on.
8. Vacuum Leaks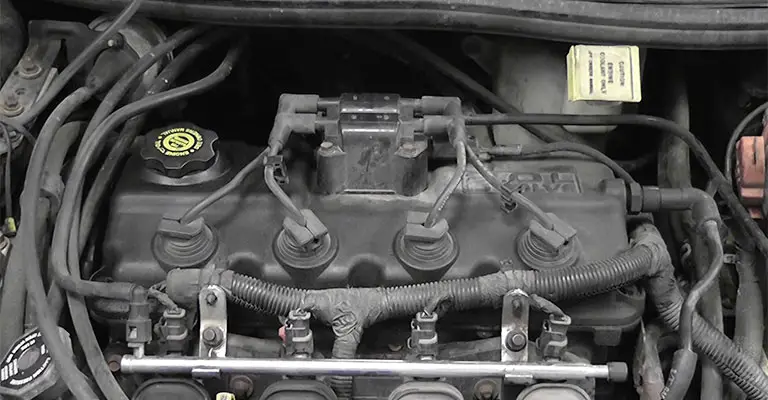 Unwanted air enters the engine through a vacuum leak. Engines that run lean are those that get too much air and too little fuel, which causes them to run lean.
Depending on how big the leak is, it may cause your car to stall. Several sources of vacuum leaks include the intake manifold, hoses, and PCV valves.
9. Sensor issues
In today's engines, speed density and mass air flow are the two most common fuel management systems.
10. Mass Air Flow System
Fuel injector control is determined by the computer based on input from the mass air flow (MAF) sensor as well as a combination of the other sensors.
Therefore, it is possible for the car to accelerate poorly if the MAF sensor or its circuit has a fault.
11. Speed Density System
When a speed density system is used, the car's computer controls fuel injectors based on throttle position sensors (TPS), manifold absolute pressure sensors (MAP), coolant temperature sensors (CTS), and intake air temperature sensors (IAT).
It is possible for poor acceleration to be caused by problems with any of these sensors or their circuits.
12. Fuel Delivery Problems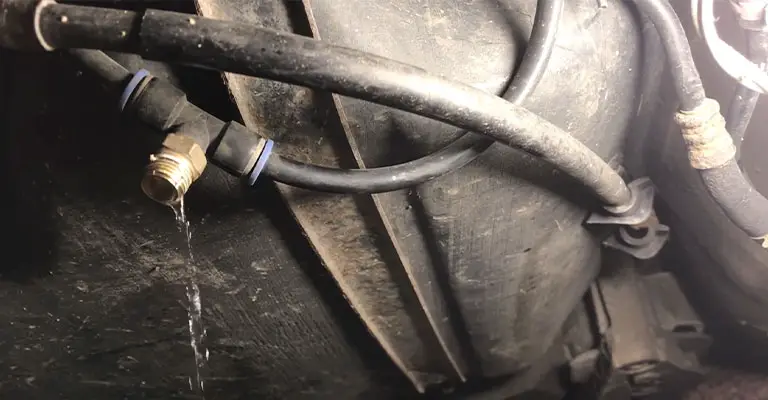 It is possible for an engine to misfire due to a clogged fuel injector or a failing fuel injector. In a fuel injection system, one injector is used per cylinder, so if only one injector isn't working, the engine may not shut down completely.
In addition, the steering wheel and floorboards will shake or vibrate if there is a lack of performance, hesitation when accelerating, or a lack of performance.
Mechanics check that modern fuel injectors are functioning properly because they are computer-controlled.
Injectors that are faulty or clogged are likely to cause the problem if they're all working. It may be possible to restore performance by cleaning the injector; it may be necessary to replace it.
13. Lack Of Fuel Pressure
Many sources can contribute to poor fuel pressure, with the fuel pump being the most common. Weak fuel pumps can starve the engine of fuel, resulting in a struggling engine.
In addition to restricted fuel filters and fuel lines, faulty fuel pressure regulators may also cause low fuel pressure.
A professional should handle these repairs due to the risks associated with gasoline. In addition, a new fuel pump is typically required if your fuel pressure is low.
14. Throttle Body Problems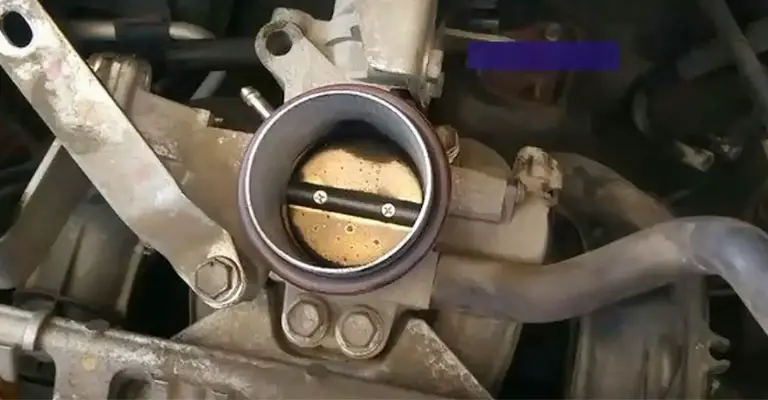 The throttle body can become dirty or restrict airflow, which can adversely affect the engine's performance.
A car's computer controls the electronic throttle body in cars made since the mid-2000s. Problems with an electronic throttle body or its circuitry can lead to a struggling engine.
It may only take a simple cleaning to fix a mechanical throttle body. However, when it comes to electronic throttle bodies, the circuit needs to be checked.
The throttle body or actuator will need to be replaced if it's good, but your problem still persists.
15. Variable Length Intake Manifold
In recent decades, some vehicles have been equipped with variable-length intake manifolds. A butterfly valve mounted in the intake runners controls how much air the engine receives.
Poor acceleration can be caused by problems with this system. Repair the concern by determining its cause.
Intake manifolds, actuators, and linkages are common failure areas. Make an appointment with a professional to get it diagnosed.
Final Words
When the accelerator is pressed, a car that gets fuel and is properly tuned should accelerate quickly. The speed of a vehicle can be dangerous at intersections and on-ramps if it accelerates too slowly.
Fuel is delivered to the engine through a complex system that also removes exhaust gases from the vehicle. As a result, a car can have slow acceleration if any part of this system fails.
Most fuel system problems can be traced to the fuel supply. Therefore, in order to avoid dangerous situations, it is advisable to have a slow-accelerating vehicle repaired immediately.
A variety of factors can cause poor acceleration. Even veteran mechanics may be surprised by an unexpected or unrelated problem behind slow acceleration, such as a slipping clutch or transmission system.
It's best to let a professional mechanic check out a car that won't accelerate if you're not comfortable troubleshooting it yourself. As a result, he will be able to diagnose the problem properly and suggest a solution.