If you're a car enthusiast, spiked lug nuts must have a good impression on you. But wait, can spiked lug nuts cause any damage to your vehicle?
Well, unfortunately, yes! Lug nuts can cause severe damage to your vehicle. It can result in dents and scratches, compromise your safety, and can even result in wheel misalignment. That's not all; even corrosion can be problematic with spike lug nuts.
So, in this blog, we'll explore the potential risks of using spiked lug nuts and how to minimize the damage.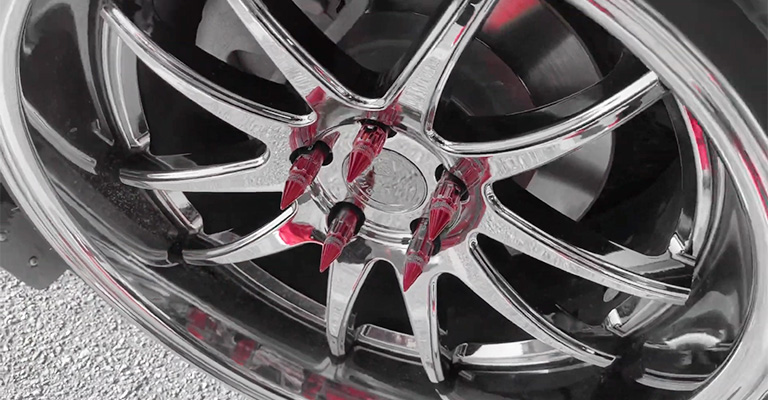 How Spiked Lug Nuts Can Cause Damage to Your Vehicle?
This section will let you know how spiked lug nuts can deteriorate your vehicle. Make sure not to skip any of the sections!
Scratches and Dents
Spiked lug nuts can cause scratches and dents on the surface of your wheels if they are not used right. As they'll scrape against the wheel when tightening or loosening.
Another issue that comes hand in hand with spiky lug nuts is they can create stress points on the lug studs. This problem even worsens if the scratches are deep or occur in a visible area of the wheel.
However, choosing high-quality spiked lug nuts can avoid this type of damage. Remember that the spikes on the lug nuts should not exceed the length of the surface. This will minimize the risk of damaging your wheels.
If you decide to make your wheels look spiky, do not forget to inspect your wheels regularly!
Safety Issue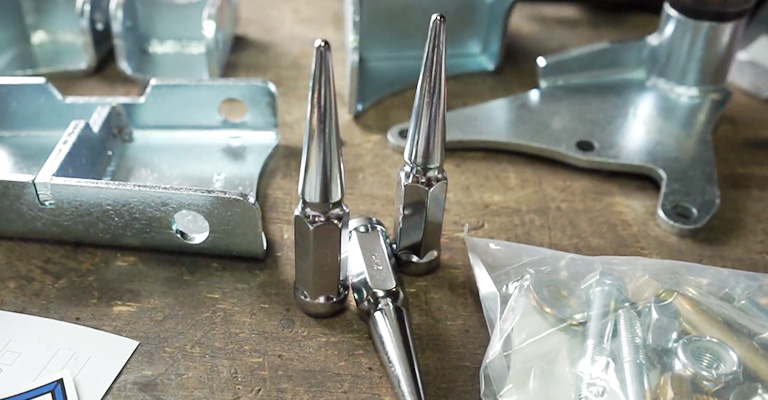 The spikes often distribute the pressure unevenly across the lug nuts. Thus putting more stress on specific areas. Over time, the lug studs weaken, which can significantly compromise your safety.
Although there are no specific ways to eliminate these problems, you can do a few things to minimize the risk. Pick high-quality spiked lug nuts appropriate for your vehicle and install them correctly.
Ensure the spikes on the lug nuts are at most the surface of the lug nut to reduce the risk of scratching or denting your wheels. Plus, torque the lug nuts to the manufacturer's specifications to avoid putting stress on the lug studs.
Corrosion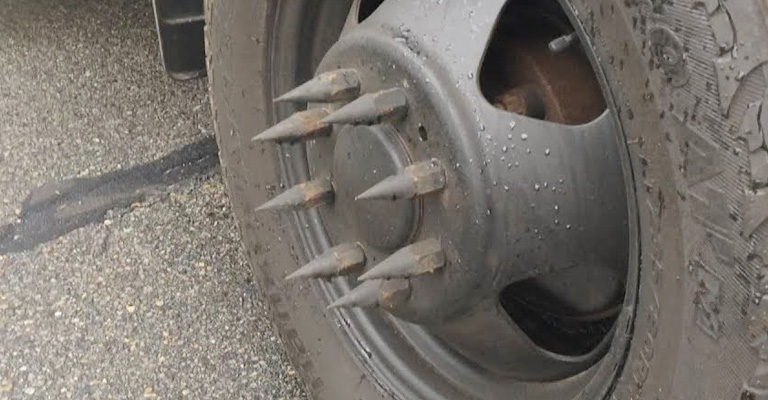 One major thing that should be your concern is that spiked lug nuts can cause corrosion if made from poor-quality materials.
Suppose the spiked lug nuts are made from materials, not corrosion-resistant, such as low-quality metals or alloys. In that case, they can begin to rust over time.
This can cause the lug nuts to become challenging to remove. It can make it harder to change a tire or perform other maintenance on your car.
Choosing high-quality spiked lug nuts made from corrosion-resistant materials is essential to avoid this problem.
Look for lug nuts made from stainless steel, chrome-plated steel, or other high-quality materials.
Lug Nut Damage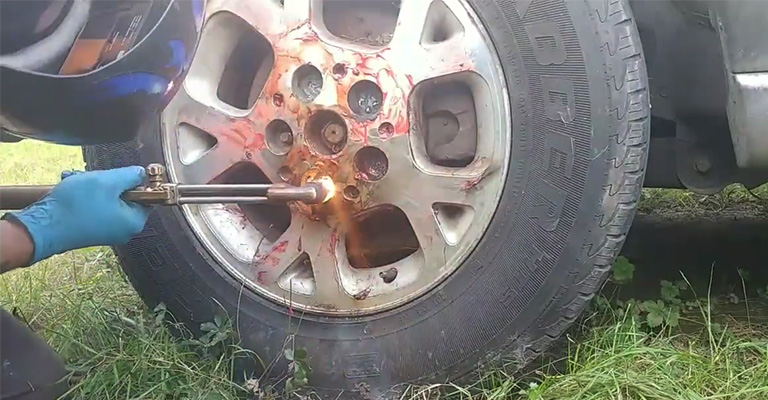 Ensure you're using high-quality lug nuts on your wheels, or they may suffer from damaged spikes that can make the removal challenging.
However, if it does happen and the lug nut won't budge, then don't panic. Try applying a penetrating oil like WD-40 or PB Blaster to help loosen any corrosion. It would not only save you time but also your money!
You can also use a lug nut remover to remove lug nuts easily. Different lug nut tools are available in varying sizes and shapes; some can even help you remove damaged lug nuts.
However, if none of these work, try heating up your lug nut with a heat gun – this may help break any rust causing inconvenience. Just be careful not to overheat it as that can damage surrounding parts.
How to Prevent Damage from Spiked Lug Nuts
We have already discussed a few ways to avoid or at least delay the issues. However, today or tomorrow, the problems are most like to arise. For your betterment, here are a few more tips and tricks that can buy you more time.
High-Quality Lug Nuts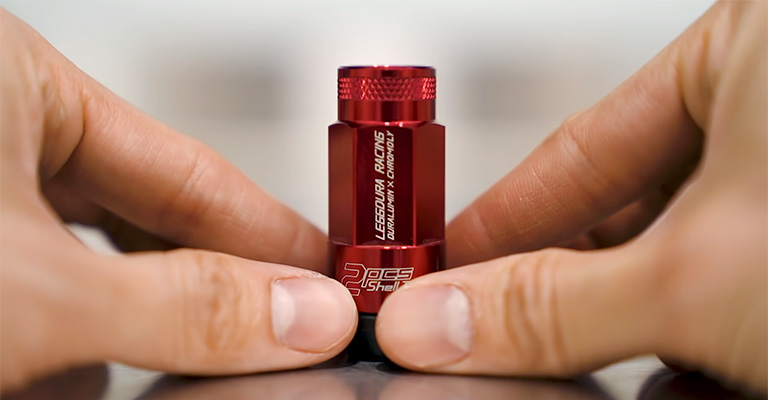 Choosing high-quality lug nuts made from durable materials to fit your vehicle properly can help prevent damage.
Avoid cheap or low-quality lug nuts that may not be the correct size or are prone to breaking or stripping.
Install Lug Nuts Properly
Follow the manufacturer's instructions when installing lug nuts and use the correct torque specifications. This can help to prevent damage from over-tightening or under-tightening the lug nuts.
Inspect Lug Nuts Regularly
Regularly inspect your lug nuts for signs of damage or wear. Look for cracks, corrosion, or stripped threads, and immediately replace damaged lug nuts.
Use a Torque Wrench
Lug nuts java to be tightened correctly and according to the torque specification. So, to do this appropriately, we recommend you use a torque wrench.
This can help to prevent damage from over-tightening or under-tightening the lug nuts.
Avoid Using Impact Wrenches
Installing, tightening, or loosening lug nuts are sensitive jobs. Any mistake can damage lug nuts, studs, or other vehicle parts. So to avoid these troubles, avoid using impact wrenches.
Instead, use a torque wrench, as we have already recommended. You may also use hand tools but remember to maintain the torque specification.
Following these tips can help prevent damage from lug nuts and ensure your wheels and tires are safe and secure.
Choosing the Right Spike Lug Nut for Your Car
It's a must that you ensure the ride is both secure and stylish with the perfect set of spiked lug nuts.
So, to do so, there are certain factors that you need to consider while choosing the proper spike lug nut for your car. Therefore, follow this section for some excellent and helpful tips for lug nuts.
Size
Ensure the lug nuts you choose are the correct size for your vehicle. Lug nuts that are too small or too large can cause damage and may not fit properly.
Material
Choose lug nuts made from high-quality materials, such as stainless steel or chrome-plated steel, that resist corrosion and rust.
Style
Spiked lug nuts come in various styles, including straight, angled, and tapered. Choose a style that complements your wheels and gives your vehicle a desired look.
Compatibility
One thing you must need to take care of is- ensuring the spiked lug nuts you choose are compatible with your wheels. Some wheels require special lug nuts designed to fit the wheel's shape or the lug holes.
Brand
Choose a reputable brand known for producing high-quality lug nuts designed to fit your vehicle correctly.
However, if you are still in doubt, we suggest you thoroughly check the car's owner's manual. You may even consult a mechanic or tire specialist to help choose the suitable spiked lug nuts for your vehicle.
Final Words
No matter the odds, spiked lug nuts are indeed pretty cool. Despite having certain drawbacks, enthusiasts have never hesitated to get them.
Yet, to help you out, we've thoroughly discussed the damages spiked lug nuts cause and ways you can solve them!
However, if you still need help with your spiked lug nuts, you can always consult an expert to help you out.