The steering system is designed to provide a comfortable and smooth ride. It has special components that help it do this. One of these components is the steering wheel, which you use to turn the front wheels of your vehicle.
You may hear squeaking when you turn your steering wheel because something in the steering system has worn out. Many different parts can cause this noise, so it's important to diagnose which part is making the noise before replacing it.
Squeaking sounds are often caused by too much friction between two surfaces, such as rubber and metal. The noise can be reduced or eliminated by applying lubricant to one of these surfaces to reduce friction.
You can start by checking your power-steering fluid level and adding or replacing it if necessary if you hear a squealing sound when you turn the steering wheel. To determine if something else is causing the noise, make an appointment with a service technician.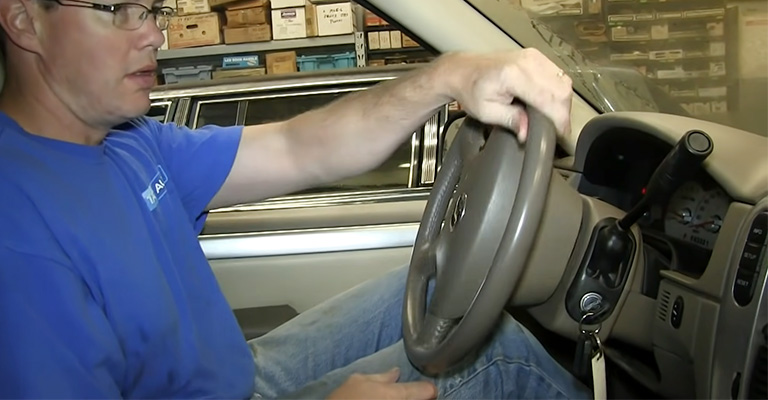 Why Do I Hear A Squeal When I Turn My Steering Wheel?
Perhaps you can figure out the problem on your own if you have some knowledge of auto repair. To diagnose and repair the problem, you may need the assistance of a qualified mechanic.
However, if you want to try it on your own, here are some things to consider. When you turn the steering wheel, you may hear squealing due to the following reasons:
There can also be a squealing sound caused by a malfunctioning power steering pump since the system isn't maintaining the correct fluid pressure.
It is possible for a worn-out power steering belt to cause a squealing noise because it slips when the wheel is turned.
An insufficient amount of power steering fluid can cause problems with hydraulic power steering systems. Leaks are usually to blame for this.
Steering-Wheel Housing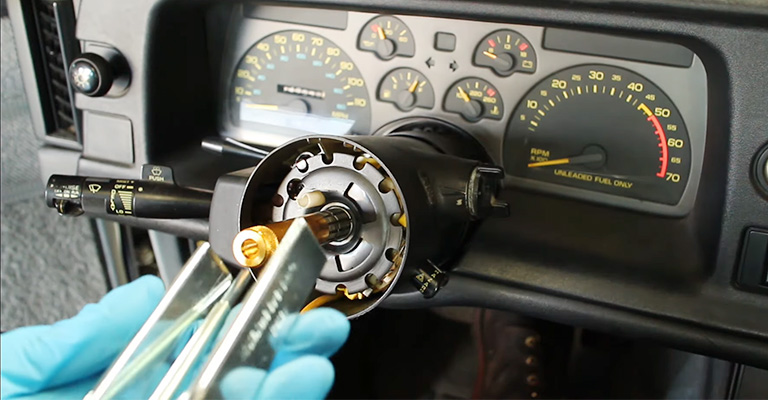 As a result of the steering-wheel housing rubbing against the interior trim, we have also heard squeaks in new cars. This usually occurs during hot weather when materials expand and gaps close.
Your car may need service from a dealer mechanic or body shop – hopefully under warranty. A vehicle inspection at an auto repair shop is the best way to discover why your steering wheel squeaks when you turn it.
In Need Of Lubrication
Losing lubrication of suspension and steering components may also cause steering wheel squeaks or squeals.
It's important to keep your car's tie-rod ends, seals, ball joints, and universal joints lubricated because if they dry out, they may squeal, screech, or make other noises.
It is possible to hear a grinding noise as well. If the problem persists, a technician or mechanic should be able to diagnose it and recommend a solution.
Low Power-Steering Fluid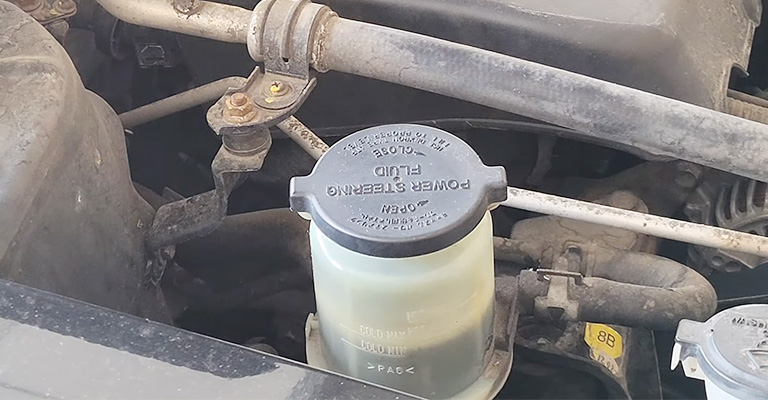 There are several causes of steering wheel vibration, including low-power steering fluid. It is possible for conventional power-steering systems in cars to begin squealing when the fluid that powers and lubricates them runs low, so long as the steering wheel remains off-center.
As well as being noisy, it can also be quite annoying. You might be able to solve the problem by checking the fluid and replacing it if needed. It is also possible that dirt and debris have contaminated the fluid in your car, causing this problem.
Another possible cause is a faulty power-steering pump. If adding fluid does not resolve the problem, a technician should be able to identify the cause and recommend the necessary repairs.
Steering or Suspension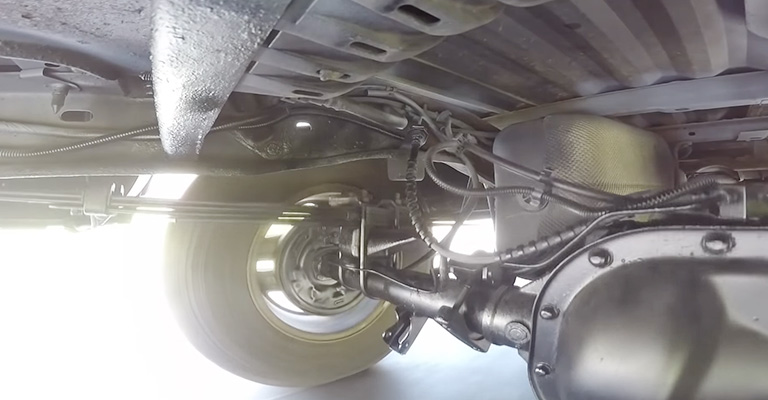 Suspension or steering components are next on the list. These two factors could also be contributing factors to a squeaky wheel. It's also usually pretty easy to fix.
You'll likely hear squeaking if one of these components isn't lubricated. Several things can cause noise, including ball joints, tire rod ends, universal joints, and seals. Lubrication is important for all of them.
Diagnosing Squeaks and Squeals While Turning
On winding curves, the power steering makes it easy to maneuver a big SUV, but when it malfunctions, it can make a lot of noise. A racket may consist of the following components:
Belts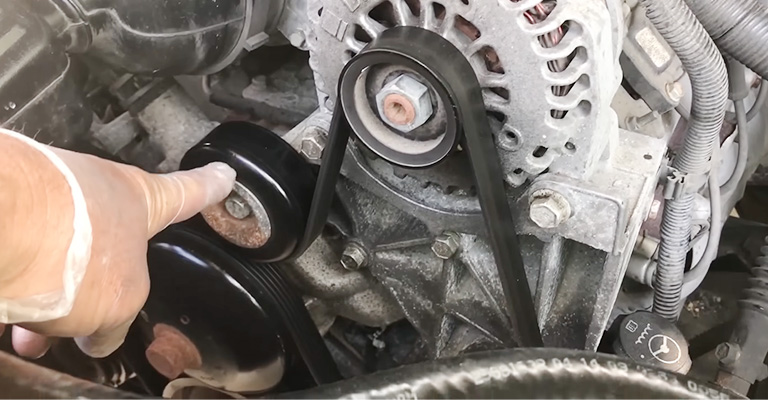 In addition to annoying noises, worn-out belts can produce annoying vibrations. When you hear squealing noises from the engine while turning, pull over to inspect the belts running the power steering. We recommend that you replace them immediately if worn, frayed at the edges, or cracked.
Fluid
For the power steering pump to function properly, it needs power steering fluid. There may be grinding and whining sounds when it runs low. If you ignore these noises, the pump could burn out, and you would not have any steering assistance.
Scott's Fort Collins Auto & Repair recommends keeping the pump reservoir topped off and getting it checked for leaks if the level drops too low. Regularly replacing the power steering fluid prevents the rest of the system from wearing down from worn and burned fluid.
Pump
The power steering pump circulates fluid throughout the steering system to maintain pressure levels. A squealing, squeaking or grinding noise can occur when worn and damaged from high mileage or unusual driving conditions.
As well as the bearings inside the pump, if they dry out with time, make lots of high-pitched noises. However, only damaged pumps produce these noises.
How To Fix Steering And Suspension Issues?
A squeaking noise while turning your car should be brought into an auto repair shop if you aren't driving on an unusual surface or your car isn't new.
If you hear squeaking in your steering or suspension system, a technician can inspect those systems and diagnose or repair any issues.
It's important to ensure all the components in your power steering system are lubricated. Otherwise, you risk your power steering failure in the middle of a road.
Other than addressing puzzling squeaks, auto repair technicians can repair steering and suspension problems, including steering wheels that pull and other problems that interfere with vehicle control.
Final Words
If you hear a squealing noise, don't ignore it. We know that a squealing noise can be easily ignored, but we urge you not to.
Leaks, belts, or power steering pumps can cause the problem to progress and result in a complete failure of the system.
This is not something you want to happen to you! If you think you need power steering repair, you should do it as soon as possible.