A mass airflow (MAF) sensor is part of a car's electronic fuel injection system. It estimates the total fuel your car's engine draws into it.
This way, the ECM (engine control module) can hold the proper balance between air and fuel in the combustion chamber.
If your car emits black smoke, faces difficulty starting, or consumes more fuel than usual, you should understand that your vehicle has a bad mass airflow (MAF) sensor.
Before knowing the symptoms of a bad mass air flow sensor, you should know the function of a mass air flow sensor and the reasons for its malfunctions. Keep scrolling!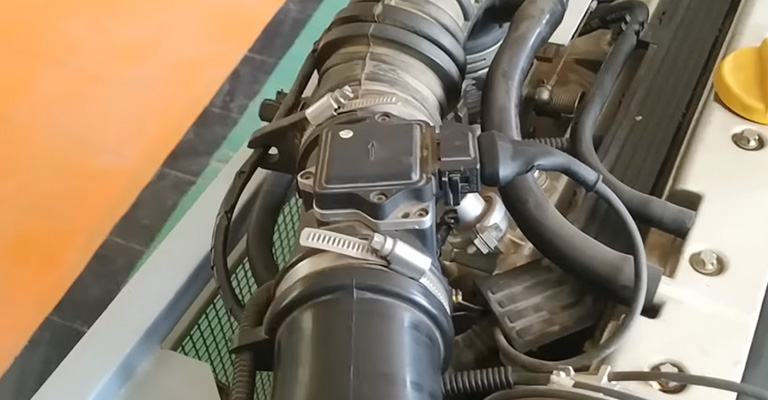 How a Mass Air Flow (MAF) Sensor Works
A mass airflow (MAF) sensor is found between a throttled body and an air filter. Two sensors are included in the airflow sensor- one becomes warm when electricity flows through it, and the other does not.
The heated wire cools down as air passes through it. When there is a variance in temperature between the two sensor wires, the airflow sensor will automatically rise or decline the current flowing through the hot wire to equilibrate.
Then the balanced current will be transferred to the ECU to be converted into voltage or frequency that is transported as airflow. The quantity of air which is entering the engine is adaptable.
Why a Mass Air Flow Sensor Becomes Bad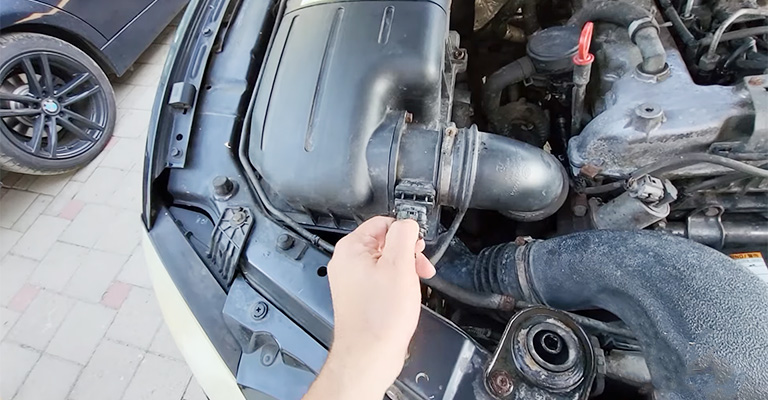 A mass air flow sensor always comes in touch with flowing air, which is full of pollutants like smoke and dirt; as a result, a mass air flow sensor becomes dirty and cannot perform well.
An excessive voltage supply may sometimes burn the circuits, which keeps them from supplying information to the Electronic Control Unit (ECU).
Symptoms of a Bad Mass Air Flow (MAF) Sensor
Now we will break down every faulty mass air flow sensor symptom. This way, you'll be able to work on them before it's too late.
Check the Engine Light On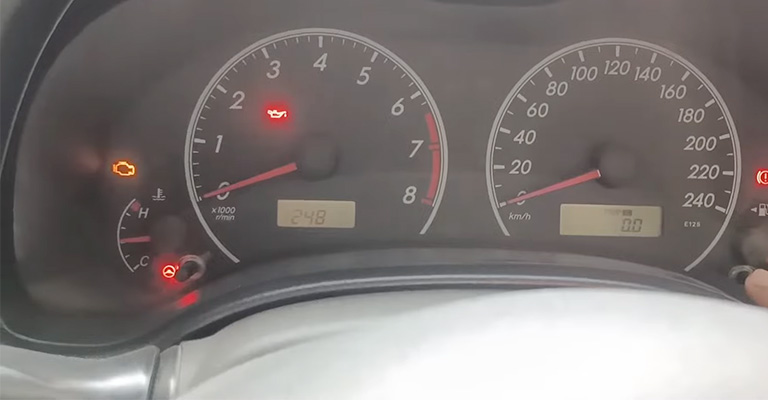 When the check engine light of your car's dashboard illuminates, it indicates one of the symptoms of a bad mass air flow sensor.
The check engine light turns on to make you aware of a problem with the engine. This happens when the engine control module gets an error code from a bad mass airflow (MAF) sensor.
Emission of Black Smoke
If you notice black smoke, sometimes grey smoke emits through your tailpipe or exhaust pipe, another symptom of a bad mass airflow (MAF) sensor.
When an engine consumes more fuel than it usually does and fails to control the extreme heat, it produces black smoke to save your car engine from more damage.
Difficulty in Starting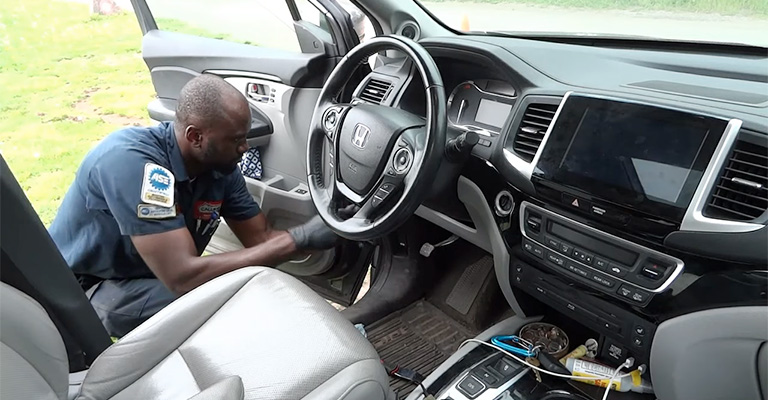 If you experience difficulty starting your car, it may mean a bad mass airflow (MAF) sensor. In the presence of air and fuel in the combustion chamber, the spark plugs ignite when you start your car.
But it fails to be ignited if your car doesn't get the required airflow when starting. As a result, you face difficulty in starting your vehicle.
Hesitation
One sign of a bad mass airflow (MAF) sensor is that when you press your accelerator, it hesitates.
A mass air flow sensor becomes faulty when it cannot control the proper balance of air and fuel in the combustion chamber while you are driving, resulting in hesitation.
Excessive Fuel Consumption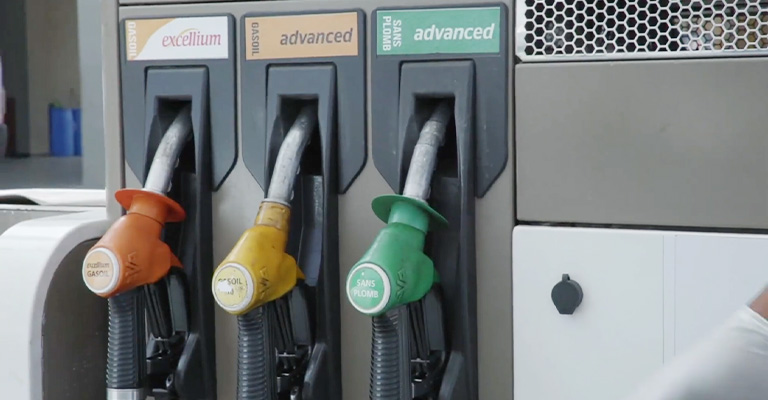 Due to a bad mass airflow (MAF) sensor, your car consumes more fuel. It happens when a bad mass airflow (MAF) sensor fails to inform PCM correctly about the fuel a vehicle requires.
So, your car engine starts supplying more fuel than necessary, causing a significant reduction in fuel economy.
Rough Idling
Whereas your car is supposed to idle all the time smoothly, it idles roughly. A bad mass airflow (MAF) sensor is also responsible for rough idling faced by your vehicle because of the failure to maintain the right mixture of air and fuel inside your engine. Your car engine idles roughly not only for the scarcity of fuel but also for excessive fuel.
Acceleration Issue
If you notice your car shakes while accelerating, this problem is another indication of a bad mass airflow (MAF) sensor.
Misfires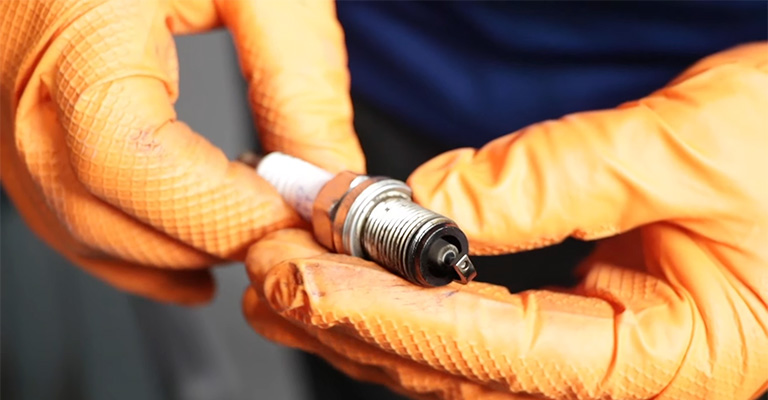 The right amount of fuel and air under proper compression and on-time ignition play a vital role in fuel combustion.
But the engine misfires due to the cylinder's failure to burn up the fuel duly. It is another symptom of having a bad mass airflow (MAF) sensor.
The Smell of Fuel, Which Is Unburnt
If you notice fuel is coming out of the tailpipe, and you can smell it around you, it triggers a bad mass air flow sensor.
When a mass air flow sensor is bad, it cannot deliver the fuel in a perfect amount, which causes unburnt fuel to spill out.
How To Fix a Bad Mass Air Flow Sensor?
To save time and money, you should take care of your car engine's mass airflow (MAF) sensor from time to time.
Some steps should be taken immediately after identifying the symptoms of a bad mass air flow sensor. Here you go:
Step-1: Clean Dirty Mass Air Flow (MAF) Sensor
Cleaning dirty mass air flow sensors can fix the problem primarily without any hassle. There are some easy steps given below for cleaning.
Step-2: Detach the Sensor
Before taking the sensor out, turn off the engine and wait until it cools down. Then detach the sensor carefully so that it does not cause any damage to the sensible wires.
Step-3: Clean the Sensor
There are two ways of cleaning. One is to keep the bad mass airflow (MAF) sensor in a plastic bag and pour the right amount of rubbing alcohol. After that, shake it around so that all the dirt emerges.
The second one is cleaning a bad mass airflow (MAF) sensor using a special air flow sensor cleaner available in local auto parts shops. Spray on a bad mass airflow (MAF) sensor to clean it.
Step-4: Let the Sensor Dry
After cleaning with rubbing alcohol or spray, you need to let the sensor dry for more than 15 minutes. This ensures that you have reinstalled it properly.
Step-5: Replace the Bad Mass Air Flow Sensor
In case, even after cleaning, the mass air flow sensor does not work correctly, it indicates that there is probably a breakage in the sensor; therefore, it is time to replace the bad mass air flow sensor with a fresh one.
There is nothing to be worried about in changing it by yourself because it is comparatively easy to replace it any time, only if you have time and patience. To save on extra expenses, we recommend you do that.
Final Step: Go to a Mechanic
For better car performance, you need to visit a qualified mechanic regularly. Even after cleaning and replacing the sensor, if you notice your car jerks or bounces, exhaust smoke, and other symptoms stated above, you are highly recommended to go to a repair shop immediately.
Before getting stressed due to the sudden breakdown of your car, it is wiser to fix the sensor whenever you come to know the problems.
Replacement Cost of a Mass Air Flow Sensor
Mentioning the total replacement cost depends on the model of the vehicle, the type of brand, and the expenditure on labor. The replacement costs range between $90 to $400. Whereas you need to spend $50 to $320 for the part, labor costs vary from $40 to $80.
| | |
| --- | --- |
| MAF Replacement costs | $90 to $400 |
| Cost of the part | $50 to $320 |
| Labor costs | $40 to $80 |
How Long Does a Mass Airflow Sensor Last?
Though the longevity of a mass airflow is unlimited, it typically lasts between 80,000 miles to 150,000 miles.
If you maintain it properly with proper cleaning and follow the above guidelines, we can ensure your mass air flow sensor will last long the life of your vehicle.
Frequently Asked Questions
How can I test a MAF sensor?
After opening the hood slightly, hit the MAF sensor and electrical connector with the help of a screwdriver handle. Then move the wires up and down. If the engine stops running, the sensor is defective.
Do I need a mechanic to fix bad MAF sensors?
The answer depends on the particular cause and symptom behind your problem. All you have to do is determine the symptom and check the fix for it. If it seems doable, go for i.; if not, consider calling help.
Can a bad mass air flow sensor cause transmission problems?
Yes, a bad MAF can subtly cause transmission problems. A wrong signal created by it can be responsible for an extended shift.
Bottom Line
Although it is possible that you can drive your car with a bad mass airflow (MAF) sensor for a certain amount of time, your engine hiccups in an alarming way.
For smooth and safe driving, you must fix all your car's problems due to the symptoms of a bad mass airflow (MAF) sensor.
But before changing a bad mass airflow (MAF) sensor, you should notice all the above-stated symptoms attentively. This article will likely solve your problem, saving you time and money.