The Thorton tuning chip is used to tune or modify the performance of your vehicle. However, There's been some debate among automotive experts and enthusiasts about the effectiveness of Thorton tuning chips or devices.
Thus, is Thorton chip tuning real? Actually not as advertised. I bought the stage 3 Thornton tuning chip for my 1998 Mazda b2500. It added no power but increased my mpg by +2. So, my advice is to save your $90 for something else. It's not worth it. The website guarantees 60+ hp and 5+ mpg, but this is false.
The above response is one out of many reviews; follow on as we discuss the efficiency of this chip and other different reports from users.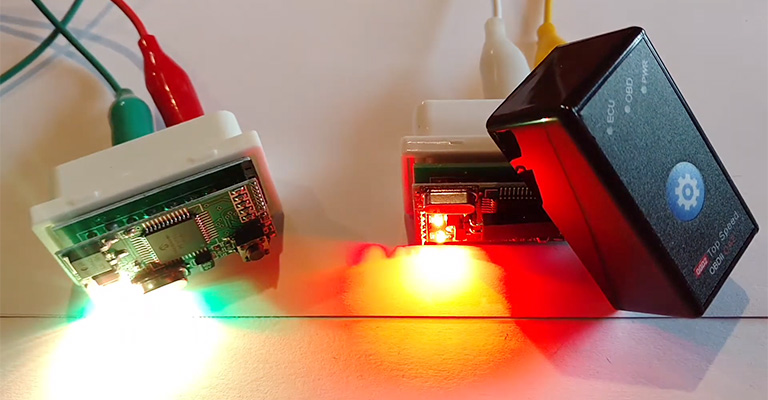 What Is Thorton Chip Tuning?
Performance tuning chips, such as the Thorton Top Speed OBDII Cat Performance Chip, are electronic devices. They can be installed in a vehicle to alter the way the engine control unit (ECU) manages the engine. These devices are often advertised as a way to increase horsepower, torque, and fuel efficiency.
But their effectiveness can vary, and they may not always produce the advertised benefits. It's important to carefully research and consider the potential risks and benefits before installing any aftermarket modifications to your vehicle.
About the Company's Claims
The Thorton chip tuning company claims that it's a universal product and suitable for use with any vehicle (in terms of engine sizes and types for every car). Thus, giving the impression that the product is compatible with all Hondas, Toyotas, or Chryslers. And this is a common pattern that most scams or unreal products adopt.
Most users are skeptical about this claim because If it is a specially programmed chip, then why claim universal applicability? Why is it important to know the exact model of your engine when placing an order and if the chip is compatible with all vehicles? It looks suspicious, right? Most times, first impressions aren't always accurate.
Is Thorton Chip Tuning Real? Honest Report
A big no. Unfortunately, your car's performance and gas mileage won't be improved by Thorton chip tuning. If you're looking for a product that, after a mere 125 miles of driving, will magically boost your engine's hp by 40, look elsewhere.
Hence there are more negative reports about this product than positive reports. Let's take a look at some of these reports.
Negative Report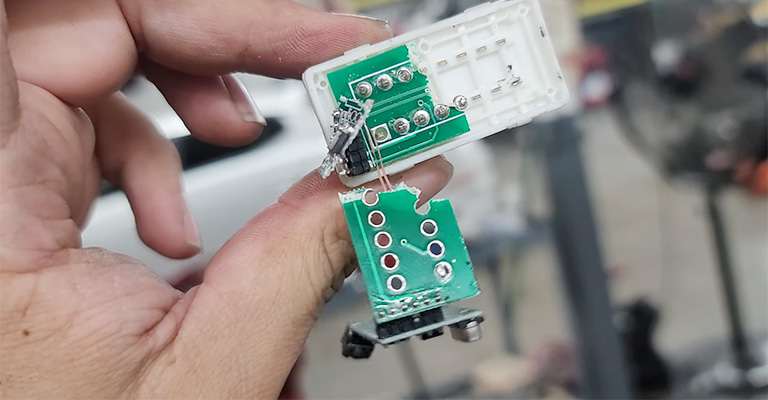 A user complained that the product was merely blinking lights when he installed the chip. After 1300-plus miles, there were zero improvements. He couldn't get a refund and called the company slippery.
Another complainer said he bought the Thorton tuning chip for a 2012 four-runner, which was doing 17+ mpg before installation. After installation, it was reduced to 11 mpg with zero Hp gains; he removed the chip and contacted the company for a refund. They agreed to send their refund link, but he never heard from them again. He highly does not recommend it.
Also, someone said, "total scam, their chips don't work, and they won't return your money. If you call, they just hang up on you!".
"What a total scam; I bought a stage 3 chip for my 2005 Lincoln Town Car. I was promised an increase in fuel economy and an increase in horsepower and torque." Another user complained.
Before I installed the chip, I got an average of 22 miles per gallon per tank. 6 weeks of using the chip and I'm getting an outstanding 22 miles per gallon with absolutely zero noticeable power or torque increase.
I bought the stage 3 Thornton tuning chip for my 1998 Mazda b2500. It added no power but increased my mpg by +2. So, my advice is to save your $90 for something else. It's not worth it. The website guarantees 60+ hp and 5+ mpg, but this is not true.
Positive Review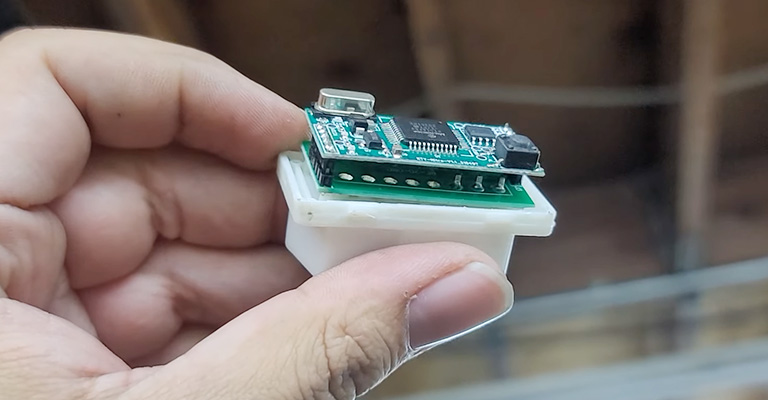 I bought a stage 3 chip and saw noticeable gains
I just installed a stage 3 chip into my 2005 Civic LX Sedan and it's a brand-new vehicle.
The reviews above are honest reports from users of the Thorton tuning chip; this will help you to make an informed decision. Overall, the negative reviews outweigh the positive reviews. Hence, make your choice.
Types Of Chips By Thorton Tuning Chips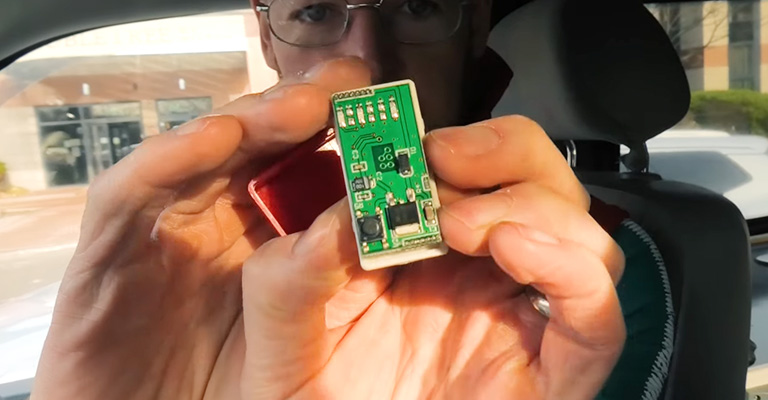 The Thorton tuning chips are of three types.
The level one tuning chip sold at about $29.95. This type claims to add 20 horsepower to your automobile and up to +1-2 mpg
Level two is sold at about $59.95. This level claims to add 40 horsepower to your automobile and up to +2-4 mpg
While level three is sold for $89.95, this type claims to add about 60 horsepower to your automobile and up to +4-6 mpg
All these figures by the Thorton tuning chips are unrealistic and a deceptive means of extorting cash from buyers.
Overall the 3-stage performance tuning chips come with the following features.
Stage 1
stage 1 tuning chips will provide a modest increase in the performance of your engine. This chip is cost-effective compared to stages 2 and 3 and can be installed on daily cars.
Stage 2
Stage 2 tuning chips will provide a more significant increase in hp and torque. This is more expensive than stage one.
Stage 3
Stage 3 tuning chips will provide the greatest increase in torque and horsepower. This is the most expensive of the three stages and is mainly installed by track racers.
Note that stage tuning chips' specific features and capabilities can vary greatly depending on the manufacturer and the specific vehicle they are intended for.
General Pros And Cons Of Tuning Chips
Here are some pros and cons of using a tuning chip:
Pros:
Tuning chips can increase the horsepower and torque of the engine, resulting in better acceleration and overall performance.
Some tuning chips are designed to optimize the engine's fuel-to-air ratio, which can result in better fuel efficiency.
Tuning chips allow you to customize the performance of your vehicle to your liking.
Cons:
Installing aftermarket modifications like performance chips may void the manufacturer's warranty
Improper installation or use of a tuning chip can potentially damage the engine or other components of the vehicle.
Tuning chips can be expensive, especially if you need to pay for professional installation.
In some cases, performance-tuning chips may be illegal to use on the road. It's important to check local laws and regulations before installing any aftermarket modifications to your vehicle.
Modifying the way the ECU manages the engine can potentially result in increased wear and tear on the engine and other components, which could lead to decreased reliability.
It may be worth consulting with a mechanic or other expert to understand the potential risks and benefits better.
Conclusion
The Thorton tuning chip is a controversial product that has garnered more negative reports than positive reports. However, you can try out this chip on your vehicle to experience its efficiency and effectiveness.
The installation technique for tuning chips varies by chip and vehicle. It's always a good idea to read the manufacturer's instructions carefully and follow them closely to ensure a successful installation. If you are not comfortable installing a tuning chip, you may want to consider installing it by a professional mechanic.