In the context of Honda vehicles, the term VTC actuator refers to the Variable Valve Timing Control actuator. It is a component of the engine's valve train that is designed to adjust the timing of the camshaft, which in turn controls the opening and closing of the engine's intake and exhaust valves.
The VTC actuator works by using hydraulic pressure to adjust the position of a camshaft relative to the engine's crankshaft. By changing the timing of the camshaft, the VTC actuator can optimize engine performance and fuel efficiency in different operating conditions, such as at different speeds or loads.
In newer Honda models, the VTC actuator may also be coupled with other advanced engine control systems, such as Variable Cylinder Management or Active Noise Cancellation, to further enhance engine performance and reduce fuel consumption.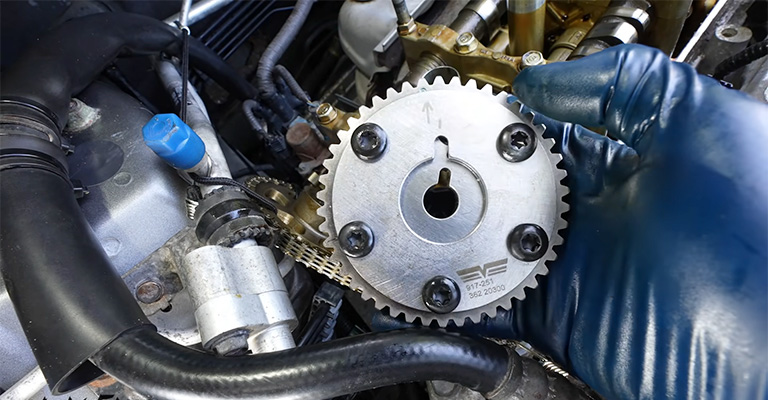 What Is A Variable Valve Timing Actuator?
There are many engines that use variable valve timing to increase power and efficiency as the engine speed changes.
Variable valve timing solenoid diverts oil pressure to the variable valve timing actuator so it can advance and retard camshaft timing.
Therefore, by rotating the variable valve timing actuator, the camshaft rotates against the camshaft sprocket. Changing camshaft timing on demand is actually what this does.
How Do Variable Valve Timing Actuators Work?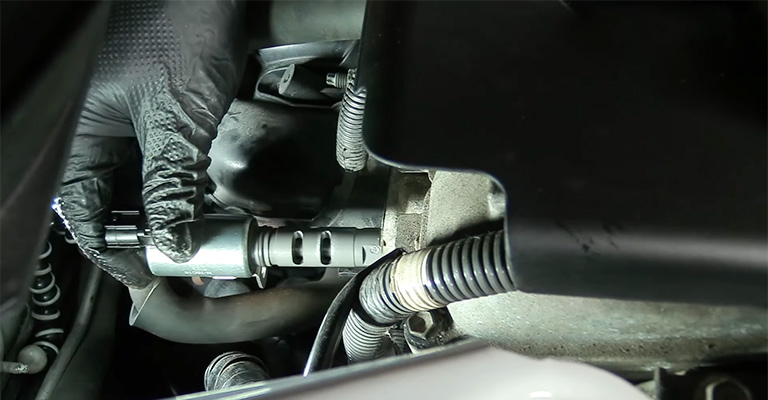 It is typically designed with one half containing the camshaft timing sprocket and the other half rotating semi-independently.
During oil pressure applications to the actuator, the camshaft rotates along with the independent half of the timing belt, and the camshaft sprocket stays in sync with the belt timer.
In this manner, the camshaft can rotate a little bit further than the belt or chain will allow, and the engine valves can adjust when they open to accommodate faster engine speed and higher flow rates.
What's The Benefit?
In addition to enhancing engine performance at high engine speeds, it further reduces exhaust emissions when the cylinder is more effectively filled.
The Features
Through Variable Timing ControlTM (VTCTM), the DOHC i-VTEC system enhances VTEC.
Hydraulic valve timing controllers advance and retard the intake camshaft on chain-driven engines during intake cycles.
A VTC exhaust camshaft is added to Civic engines to enhance their precision.
To increase stability at low rpm and reduce exhaust emissions, the intake camshaft timing is retarded.
The intake camshaft is rotated slightly for better cylinder filling as rpm and engine load increase. This allows the primary intake valve to open sooner, which improves cylinder filling.
To increase air/fuel flow, both intake valves may be opened simultaneously with the exhaust valves at higher engine speeds.
As more air and fuel enter the cylinders through these intake valve overlaps, there is more suction from exhaust gasses.
What Are The Symptoms Of A Bad Variable Valve Timing Actuator?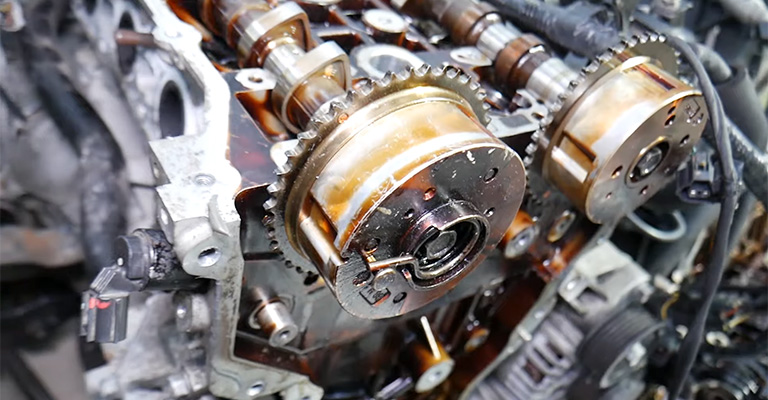 Variable valve timing actuators will inevitably fail at some point and begin making noise. A clatter or knock is heard when the actuator is being started since the oil pressure isn't maintained.
In the absence of oil pressure, the actuator will clatter or knock, and if oil pressure cannot be maintained at a sufficient level, the noise will persist until the mechanism fails.
It's most likely that hard starts at cold temperatures are due to a failed actuator, as is low power at high speeds, but typically not both. There is a possibility that the check engine light may illuminate at some point.
How Are Variable Valve Timing Actuator Issues Diagnosed?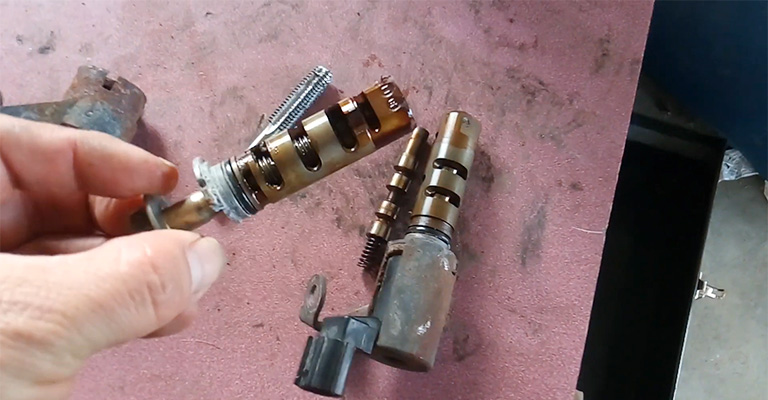 The valve cover will be audible on startup as the variable valve timing actuator makes noise.
Testing specific to the manufacturer may be required if the actuator is suspected of failure. Still, the noise from the actuator cannot be clearly distinguished from the noise from a variable valve timing actuator.
Do I Need To Fix It?
The VTC System requires constant oil pressure to operate, and based on operating conditions, the VTC Actuator continuously changes the intake valve timing. For an engine to produce maximum power, intake valve timing is optimized.
If an error occurs, the control of the VTC system is disabled, and the valve timing is no longer variable. The air filter should be changed as soon as possible to prevent a possible check engine light, possibly accompanied by rough idle, lack of power, or stalling.
What's The Cost For A Honda CRV VTC Actuator Replacement?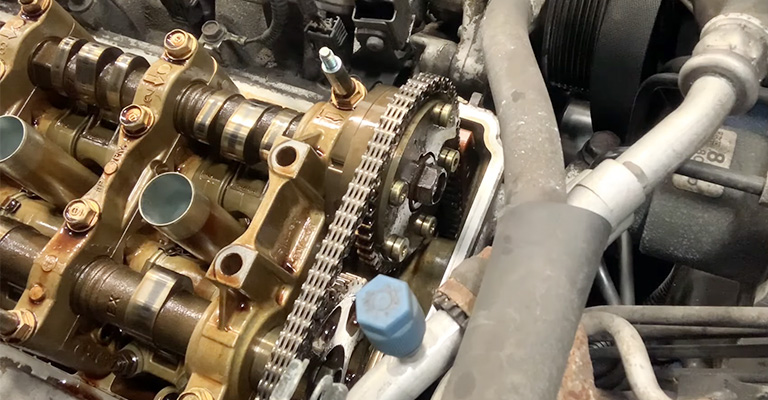 It is quite easy to replace the VTC actuator in a Honda CR-V, and it is not too expensive either. The cost of replacing one should range between $180 and $250 in parts, depending on your region.
The typical labor time for VTC replacement is 4.5 hours, and most dealerships charge around 150 per labor hour. It would be reasonable to pay about $675 for just labor. VTC actuators in Hondas keep the intake valve timing accurate by controlling the valve timing.
Honda's catalog has a retail price of around $265 for the part. As a result, your total number of dollars to pay for this procedure is $940 before tax.
The car will run roughly when one fails, and you will need to replace it to restore its performance. In addition, the VTEC system may not be functioning properly.
After all, if the vehicle has over 200k on the engine, you can replace the cam chain, tensioner, and both guides if the chain has surpassed its service limit.
Is There A Honda CR-V VTC Actuator Recall?
There is a Honda CR-V VTC actuator service bulletin. Your engine may rattle loudly for about 2 seconds at startup. The variable valve timing control (VTC) actuator is defective.
A new VTC actuator is required as part of the service bulletin repair procedure. A VTC actuator can continuously adjust intake valve timing based on operating conditions when there is proper oil pressure.
It allows maximum power to be produced by the engine by optimizing intake valve timing. Reports show that the problem has returned to some owners after replacing the VTC actuator.
How Often Do Variable Valve Timing Actuators Need Replacement?
Variable valve timing actuators may fail at 5,000 miles on certain vehicles. These vehicles may require replacement as soon as they cross 5,000 miles.
There have been many recall campaigns to correct these problematic vehicles, but the failure rate has dropped, not disappeared.
Failure of other vehicle actuators will most likely be due to incorrect oil and engine oil filter changes, hard driving, or a combination of the two.
Can I Drive With A Bad Variable Valve Timing Actuator?
You should not ignore the variable valve timing actuator. When they clatter initially, they show early signs of failure. After a short time, the clattering will worsen, and engine failure is possible.
How Are Variable Valve Timing Actuators Replaced?
The camshaft timing sprockets, valve covers, engine front covers, timing components, camshaft sprocket/variable valve timing assembly, and valve and camshaft timing components must all be removed for this repair.
Camshaft timing chains and camshafts must often be removed in most cases. All other components that prevent the removal of these components must be removed as well, and the engine must be properly timed before reassembly.
The engine will be run and tested following installation to ensure proper operation.
Can I Replace The Variable Valve Timing Actuator Myself?
An experienced technician should perform this work since it requires extensive deconstruction of the engine bay, replacement of timing components, removal of precision machined rotating assemblies, and extensive knowledge of such tasks.
DIYers and those who are just slightly experienced should not attempt these repairs due to their high margin of error.
Final Words
In conclusion, the VTC actuator is an essential component of the engine's valve train in Honda vehicles. Its primary purpose is to adjust the timing of the camshaft, which controls the opening and closing of the engine's intake and exhaust valves.
The VTC actuator is critical in delivering a smooth and responsive driving experience for Honda owners by optimizing engine performance and fuel efficiency in different operating conditions.
With the advent of newer and more advanced engine control systems, the VTC actuator continues to evolve and remains a key component in Honda's pursuit of automotive excellence.