Honda's Accord sedan is Honda's premium model, and it's known for offering a smooth, comfortable ride, as well as a fuel economy that offers better performance than most cars of its class.
Those who purchase Hondas are mostly looking for reliability, and while Honda does a better job than most of its competitors in this area, electrical problems still occur from time to time. For instance, the 2003 Accord has a number of electrical problems.
When it comes to your car, you should always be on the lookout for any electrical problems. Checking brakes, engines and lights can save you from a costly repair down the line.
Make sure all of your vehicle's ports are working properly before taking off in search of adventures. By testing out cables beforehand, you'll avoid potential issues while on the go.
What Are The Signs Of Electrical Problems In the Honda Accord?
The electrical system in your vehicle is made up of dozens of components that route power in different ways. These components can vary hugely according to your vehicle's make, model, and year.
The battery, alternator, and starter are all components of your vehicle's electrical system. The latest model of vehicle features a range of sophisticated systems that are responsible for the functions such as steering, braking, sensors, and so on.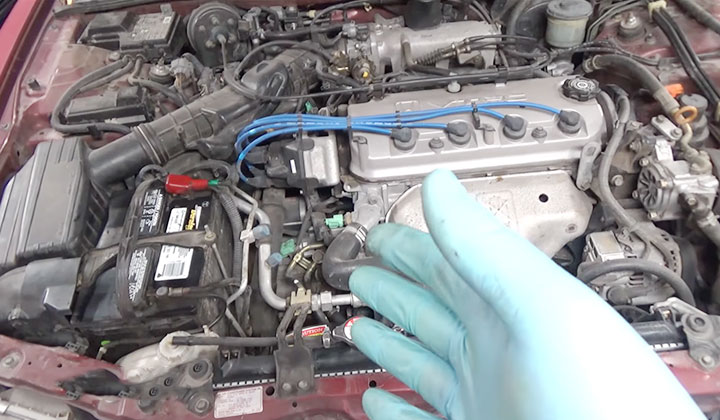 Diagnosing the cause of car electrical problems is complex due to the fact that a vehicle's electrical components are so numerous, but most of them begin and end with your battery.
It is a smart idea to replace the battery in your car every four years because vehicles' batteries usually last between three and seven years.
If you experience any of the following problems with your vehicle's electrical system:
When you are driving at low speeds, your headlights dim, or while you are stopped, the headlights dim
The dashboard or interior lights are not properly illuminated
A click, grinding, or no sound is heard when your vehicle won't start when you turn the key.
Take your car to your Honda dealer for an inspection.
Check For Defective Cables
Honda Accord electrical problems can manifest in a number of ways, so it's important to be on the lookout for them. Defective cables may cause your car to stall, not start, or experience other issues with its powertrain.
Checking your wiring is an easy way to identify potential issues and get them fixed before they become bigger problems. By checking the condition of your cables regularly, you can keep your Accord running smoothly for years to come.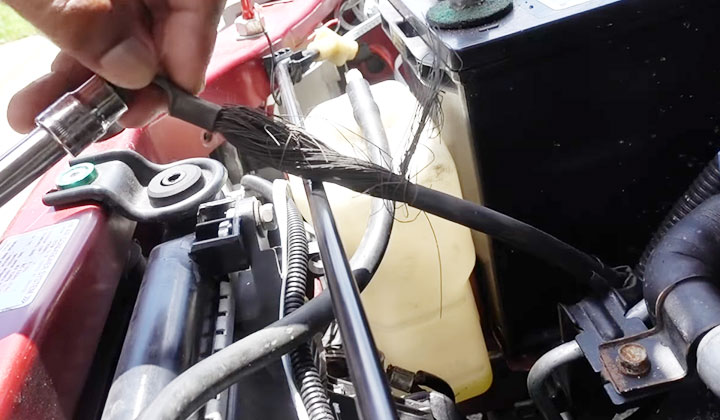 Keep an eye out for warning signs like frayed wires or burnt-out connectors – if you see any of these symptoms, schedule service right away.
Look for Electrical Issues With Brakes, Engine, and Lights
Honda Accord owners may experience a number of problems with their car's electrical system, including engine and brake issues. It is important to check these systems regularly in order to avoid costly repairs.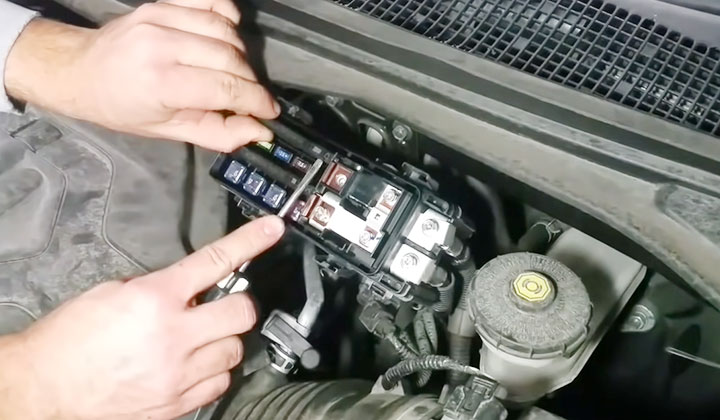 If you notice any unusual lights or noises, it is best to get them checked out by a mechanic right away. Problems with the car's battery can also occur, so be sure to keep an eye on that too. Knowing the signs of Electrical Issues will help you take better care of your Honda Accord and save money in the long run.
Test Out Car's Ports For Problems
Honda Accord owners should test their car's ports for problems before they become serious. Checking the plugs, fuses, and wiring can help avert potential electrical issues in your Honda Accord.
If you notice any strange noises or flickering lights, take your car to a mechanic right away to have it checked out.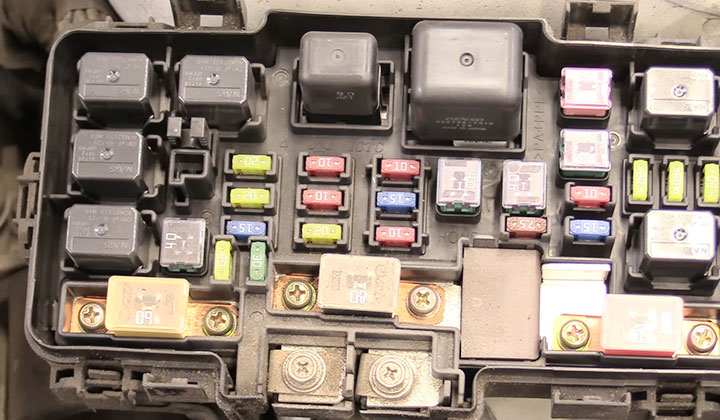 Make sure all of your accessories are working properly by plugging them in and testing them out yourself first thing in the morning when you get ready for work or school Knowing the signs of an impending problem with your Honda Accord will save you time and money down the road.
Can you drive a car with an electrical problem?
If your car has an electrical problem, it's important to check the battery voltage first. Have a backup plan in case your car doesn't start; for example, by using a friend's vehicle or calling a tow truck.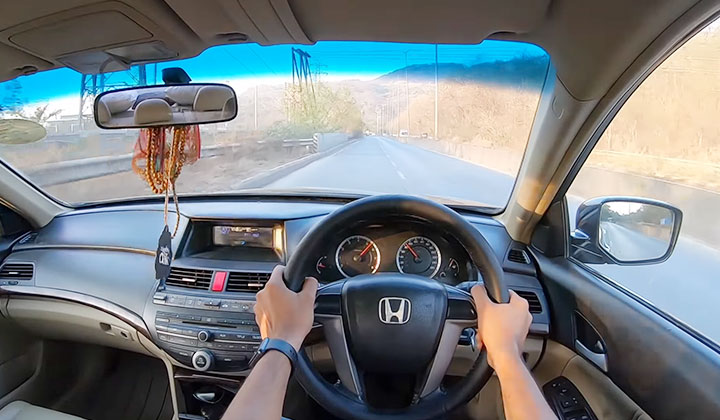 If you have an automatic transfer switch (ATS), use it to keep power going to essential systems while you work on the car. Inspect all of the electrical wirings for damage and replace any parts that are dead or damaged.
Replace the alternator as soon as possible if it shows signs of wear or damage.
How much does it cost to fix an electrical short in a car?
When you notice an electrical short in your car, start by checking the circuits that are connected to it. Look for any jammed devices and remove them if necessary.
Check your car's fuses and relays–both of which can contribute to a short circuit–and replace anything that needs fixing. Trace the circuit from the battery to the ground using a volt meter or ohmmeter; this will help you identify where the problem is located.
Fixing an electrical short in a car usually costs between $100 and $300, depending on the severity of the issue.
FAQ
Do Honda Accords have electrical problems?
Honda Accord owners have reported a number of electrical problems with the vehicles in the past. One common issue is that of lack of power, which can lead to issues with traction control and other electronics.
Overheating can also be an issue on these cars, as well as malfunctioning airbag sensors and displays for traction control or navigation systems.
What can cause a car to have electrical problems?
One common cause of car electrical problems is a Check Engine Light. Dead batteries can also lead to car electrical issues, as well as loose wires and malfunctioning alternator belts.
Damaged wire harnesses can cause all sorts of trouble with the electrics in your car, while an incorrect voltage could damage any electronic device in your vehicle's dashboard or interior.
What year Honda Accord has the least problems?
Honda Accord has been the best-selling car in America for over twenty years and it continues to be one of the most dependable vehicles on the market.
There are a few limited editions that have had fewer problems, but they're not available anymore so if you're looking for an Accord, choose a model from within its original series range.
Why does my Honda Accord have trouble starting?
A few quick tests can help determine the source of your Honda Accord's trouble starting. If the battery is low, test it with a voltmeter to see if there's enough voltage.
If the alternator isn't supplying power, check for blown fuses or circuit breakers in nearby areas or other electrical problems.
What is the most common problem with electric cars?
The most common problem with electric cars is that they can experience problems with in-car electronics, such as noises and leaks.
Power equipment and climate systems can also be problematic on these vehicles, especially when it comes to leaking power cords or malfunctioning climate controls.
To Recap
If you're noticing any unusual behavior from your Honda Accord's electrical system, it might be time to take a look. Some signs of an electrical problem in a Honda Accord include flickering lights, difficulty starting the car, and poor performance when using accessories like Bluetooth or satellite radio.
If you notice any of these problems, it's important to get it checked out by a mechanic as soon as possible.