The more cars get older, the more they will make annoying noises and loosen up. A Honda Accord that squeaks as you drive down the highway is truly one of the most annoying things in the world. But, if you don't know what to look for, you may not know where to start.
The timing belt usually makes the front of your Accord squeal or squeak loudly. There are several belts that your engine needs to operate. Among these is your timing belt, which is the most important.
To ensure that valves open and close correctly, it synchronizes the crankshaft and camshaft rotations. Unfortunately, timing belts wear and tear over time, and every automaker recommends replacing them at a certain time.
Primary Cause Front End Squeak On Honda Accord
Timing belts are toothed belts that keep your engine synchronized (at the right time). When the engine runs, it ensures that the camshaft and crankshaft are in sync. Valve openings and closings must be coordinated with piston movement.
Changing it at the manufacturer's recommended service interval is perhaps your car's most important maintenance item. Whenever there is squeaking around the timing belt cover, it must be caused by something else.
Misalignment Of The Pulleys
If a pulley is misaligned (generally after incorrectly replacing the belt on an adjustable pulley), a squealing or squeaking noise can be heard behind the timing belt cover.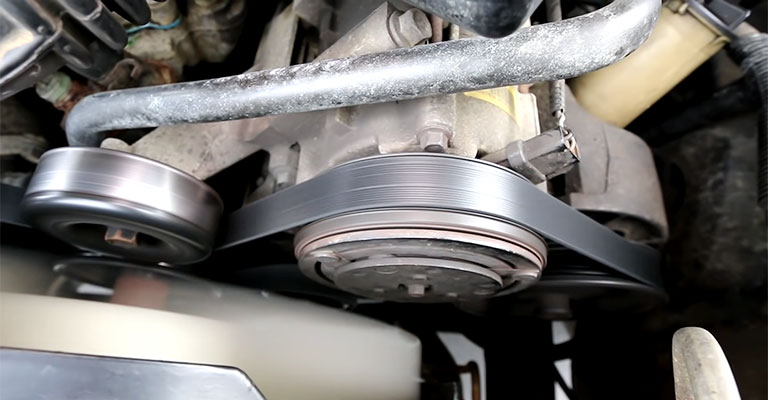 There Is Too Much Tension In The Belt
If your serpentine belt or V-belt has recently been replaced, it could be adjusted too tight, causing squeaking or squealing, which the timing belt could cause.
Slipping Serpentine Or V-Belts
Serpentine or V-belt slippage is also a common cause of noise transference. Sometimes the sound sounds like it is coming from behind the timing belt cover when it is coming from the belt slipping on a pulley.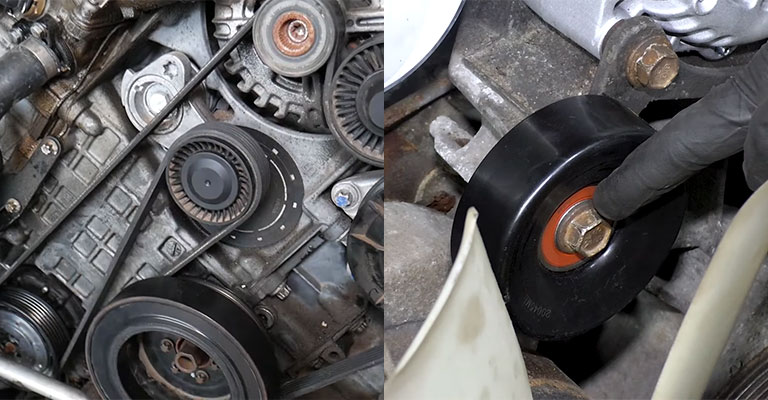 The Water Pump Pulley Is Failing
Water pump pulleys are most commonly to blame for squeaking or squealing from the timing belt cover.
Bearings in the pulley will make noise if they are beginning to fail. You'll eventually overheat your engine as they seize, preventing the water pump from operating.
Other Causes Of Front-End Squeak On Honda Accord
You can narrow down the problem using this guide, even though it may come from various factors. Read on to learn how to put an end to that annoyance.
Bearings And Hubs For Wheels
If the noise is coming from your wheels, you may have worn out or are about to wear out the wheel hubs and bearings. The first step in confirming the cause of the noise is to jack up the car. With some force, wiggle and rotate the wheel.
A wobble might indicate that your wheel hubs or bearings are damaged. To ensure that the problem isn't caused by the tire tread or the brake pads, you can also check them. It is also possible for the bearings to be faulty if the tires are wearing unevenly.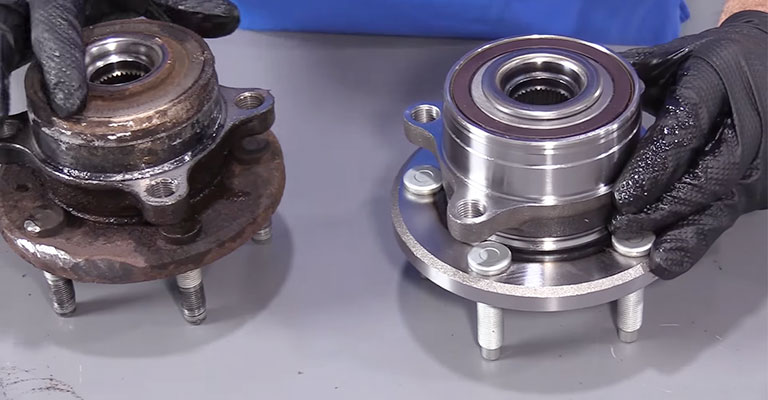 Make Sure Your Bushings Are In Good Shape
Worn-out bushings on the front suspension can cause squeaking noises. When trying to pinpoint where a squeak is coming from, push down on your car's front end with the assistance of another person.
Sway bars, shocks, radius rod bushings, and upper and lower control arms should all be checked. This could be the cause of the problem. These components will need to be replaced if bushings are to blame.
Make Sure The Ball Joints Are Working
Higher mileage Accords commonly have ball joints that need to be replaced. In cold weather, the grease surrounding the ball joints can become waxy. Also, if the front end is pushed down or the car is turned, the car may squeak while driving over bumps and dips.
Depending on the severity of the problem, you may need to replace the ball joints and re-grease them. A new ball joint boot should also be installed along with the ball joints.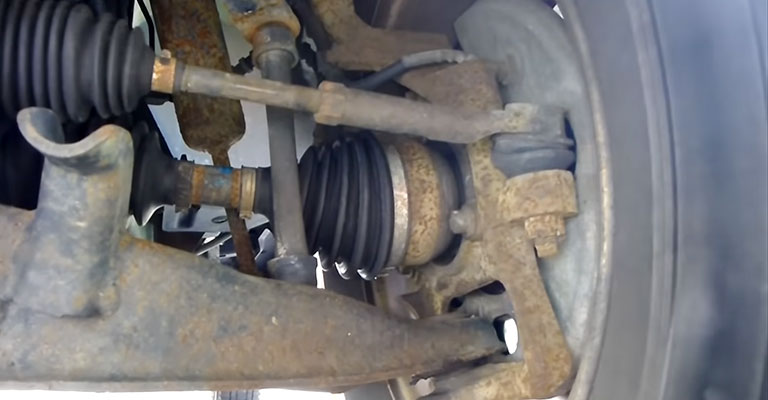 The Suspension Of A Vehicle
Suspension problems are usually the cause of most squeaks. In suspension parts such as tie-rods, suspension joints, and steering linkage, squeaking is often caused by a lack of lubrication to prevent metal-on-metal wear.
DIY projects using a grease gun and spray-on lubricant can be an inexpensive and easy fix for squeaking caused by lubrication. Alternatively, you can have your vehicle's oil changed and preventative maintenance done at an express service center.
Few Factors To Consider When Eliminating Front End Squeaks On Honda Accord
When trying to eliminate suspension squeaks, keep these facts in mind:
In addition to smoothing out the ride, coil or leaf springs may also cause squeaks. Because of the plastic inserts that need to be in place, a silicon spray might be more appropriate than grease.
Numerous fittings on front-wheel-drive vehicles need to be lubricated, while there are even more on four-wheel-drive vehicles, so make certain that all connections are lubricated.
When your vehicle has the low ground clearance and/, or you do not have the safety equipment or the knowledge to perform it yourself, you should leave lubrication to the experts.
Owners of some Honda Accord vehicles with high suspension may be able to use a grease gun to lubricate the suspension joints themselves.
A sealed suspension joint is considered to be lubricated for life on many modern cars and trucks.
It is impossible to add lubrication due to cost-saving measures by manufacturers, so if the original lubrication degrades or leaks out, you may need to replace the part.
Does Timing Belt Inspection Cost a Lot If There Is A Loud Squealing Or Squeaking?
It costs, on average, $95 with $200 for parts and $95 for labor to fix a loud squealing or squeaking Honda Accord. Depending on where you live, prices may vary.
The Bottom Line
There's a good chance that the water pump pulley is squealing or squeaking behind the timing belt cover. Having this pulley fail could cause your engine to overheat, potentially devastating damage such as a cracked block. 
To avoid this problem, ensure the water pump is replaced when the timing belt is replaced. It is also important to follow all service recommendations from the automaker.