Accords are one of the most reliable cars on the market. However, if you are expecting your vehicle to accelerate with a certain level of acceleration but find that it appears to be hesitant while doing so, it can be a frustrating experience.
Driving your Honda Accord with engine hesitation or slow acceleration can be frustrating and dangerous when overtaking or crossing an intersection.
Fuel/air mixtures that are too lean may cause an engine to stall when accelerating. It may be necessary to accelerate to merge with traffic when entering or exiting the highway from an off-ramp, where this hesitation may be dangerous.
Engines running inefficiently will exhibit signs such as hesitation over time, which will only get worse. Moments of hesitation may be followed by equally dangerous surges or unexpected accelerations when a vehicle struggles or hesitates to accelerate.
Fuel-injected cars should accelerate quickly when pressed on the accelerator when properly tuned. You should have your vehicle inspected immediately if you notice any symptoms like hesitation.
Why Is This Important?
Fuel is delivered to the engine, and exhaust gasses are disposed of using a complex system in modern cars. A car can experience slow acceleration if any part of this system fails.
Therefore, there is a high probability that the problem is related to the fuel system in most cases. Providing fuel to the engine is the responsibility of the fuel system. The intake system mixes fuel with air, atomizes it, and then vaporizes it, providing power to drive the pistons.
Fuel systems have different components, but most share the same basic ones. Gasoline is stored in the fuel tank. Fuel is fed into the fuel injectors by the fuel pump through the fuel lines. Carburetors and throttle body injectors are used instead of fuel injectors in older cars.
During the compression stage, the fuel injectors spray gasoline into the cylinders, where it is mixed with air and ignited. The pistons move as a result of the explosion.
Honda Accord Not Accelerating – Common Causes
For a combustion engine (gas or diesel) to operate efficiently, fuel and air must be mixed precisely. Therefore, if this mixture is thrown off, it may result in an engine running too lean (insufficient air) or too rich (poor fuel).
It's not ideal to lose power while driving; if the condition worsens, it could pose a serious safety hazard. Your Accord's slow acceleration is a sign of an underlying problem, which must be addressed immediately to prevent further damage.
Clogged fuel filters and dirty air filters are the most common causes of sudden acceleration in Honda Accords. In addition, there are several reasons why your Accord is losing power:
1. Fuel Injectors That Are Dirty Or Failing
The fuel injector sprays a fine fuel mist into the cylinder, combining it with air and igniting it with a spark plug. As a result, a dirty fuel injector may not be able to provide as much fuel to the cylinder as needed over time. In addition, dirty injectors can lead to a lean engine, resulting in hesitation when accelerating.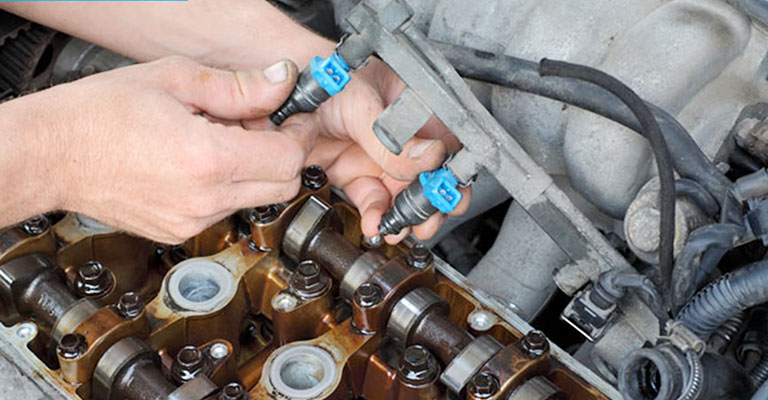 2. Sensor For Throttle Position
By measuring the throttle position, the vehicle's computer knows how hard the accelerator is being pushed and how far the throttle is opened. Then, by adjusting the fuel/air mixture, the computer maintains an appropriate engine combustion level.
Incorrect information may be sent to the vehicle's computer if the throttle position sensor malfunctions. For example, when accelerating, the computer may not supply the engine with the right amount of air, causing the engine to hesitate.
3. Fuel Pump
Fuel is pumped into the engine by the fuel pump situated inside the fuel tank. Fuel may not be able to reach the engine if the fuel pump does not provide the correct pressure. For example, a vehicle's fuel pump may be weak if it hesitates while accelerating or while driving up a hill.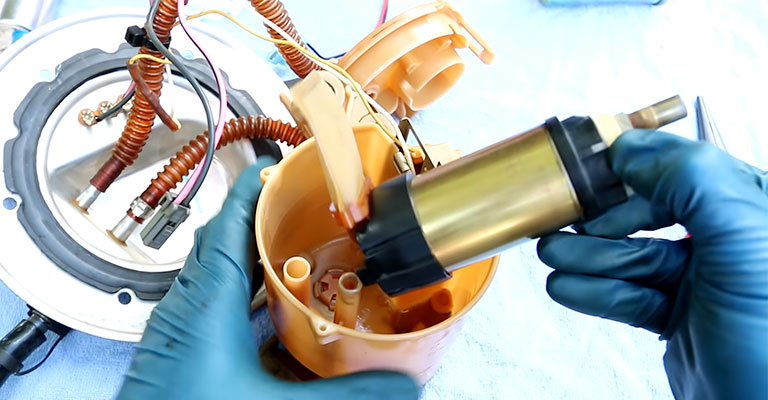 4. There Is A Leak In The Fuel Line
Fuel lines can leak so much fuel that they leave a shortage of injectors. Besides affecting the car's performance, this will also lead to a dangerous situation.
The car should be inspected and repaired immediately if there is a gasoline smell or a fuel puddle underneath it.
5. Problem With The Mass Airflow Sensor
By measuring airflow, the mass airflow sensor informs the computer how much fuel should be delivered by the fuel injectors based on airflow. Mass airflow sensors that begin to fail will typically generate an error code or the "Check Engine" light.
The warning may also be accompanied by a hesitation when accelerating or accelerating uphill. It is also possible for a vehicle with a failing mass airflow sensor to stall shortly after starting.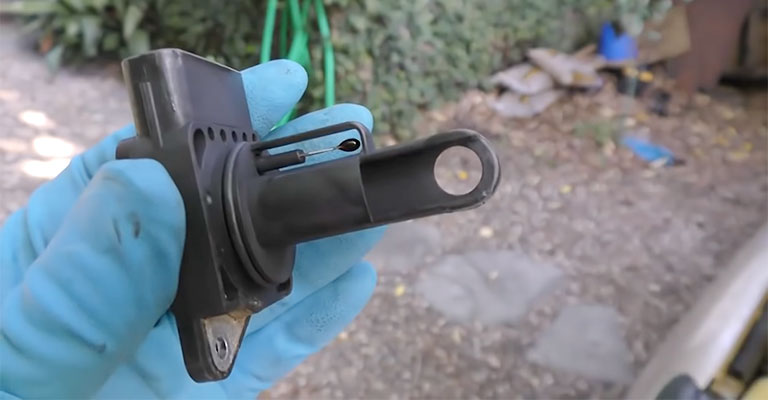 6. Spark Plugs Or Ignition Coils That Need To Be Replaced
Your Accord's engine will no longer run optimally if the spark plugs are not generating sparks. Fuel consumption and performance are often affected by this. While driving, you may also notice that the engine does not run smoothly or jerks.
It may even cut the power out completely. In addition, you run the risk of very expensive consequential damage, for example, a faulty catalytic converter, if you continue to drive with a defective spark plug.
7. Oxygen Sensor Malfunction
It sends data from the oxygen sensor to the engine's control unit, which adjusts the air-fuel ratio continuously. The Accord's oxygen sensor monitors pollutants in the exhaust gasses and sends the information to the engine's control unit.
In the event of an oxygen sensor malfunction, incorrect readings will be sent to the control unit, causing slow acceleration, power loss, irregular engine idling, hesitation, or stalling.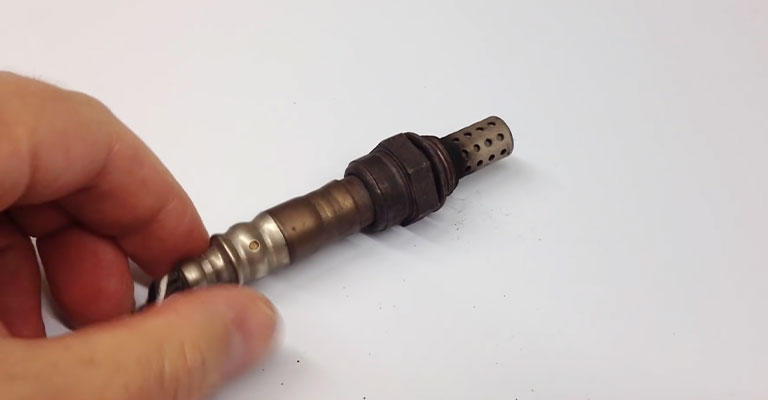 8. Catalytic Converter Clogged
Accord's catalytic converter converts harmful exhaust gasses into less harmful byproducts as part of the exhaust system.
But especially if the vehicle has been driven a lot, toxins accumulate over time and clog the catalytic converter. The most common symptoms of a clogged catalytic converter in an Accord are:
Irregular engine operation.
Abnormal exhaust gas odor.
Poor fuel economy.
An illuminated engine checks light.
Performance loss above certain speeds.
The fuel filter is clogged
Not enough fuel can be delivered to the engine in a Honda Accord with a clogged fuel filter. When the vehicle accelerates, this results in power loss and jerking. In addition, the engine will cut out while driving if there is insufficient fuel supply.
The engine check light can illuminate on an Accord if the control unit detects a lack of fuel problem. In addition, OBD2 scanners may display error code P0087 when connected to your vehicle's fuel delivery system, which indicates a problem.
9. Head Gasket Blown
The head gasket provides a seal between the engine block and cylinder heads. As a result, coolant or engine oil will not leak into the cylinders, and combustion gasses will be sealed within the cylinders. Poor engine performance and overheating can result from leaks in the head gasket.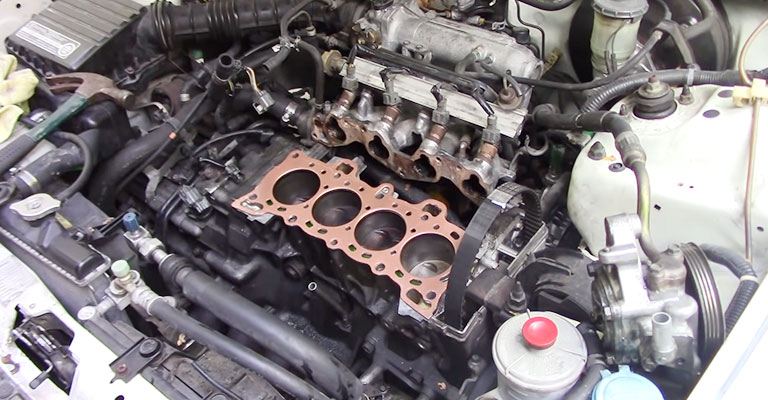 10. Damaged Piston Rings Or Valve Seals
Internal combustion engines like Honda Accord use piston rings as seals. Val valve seals and piston rings keep engine oil out of the combustion chamber.
The engine's combustion chamber loses pressure when its piston rings wear out or are damaged. Consequently, the piston cannot fully compress the fuel-air mixture, resulting in reduced engine power.
11. Transmission Problem
You may also have a problem with slow acceleration in your Accord if you have a transmission problem. Transmissions are complex components that transfer power from the engine to the wheels.
Many gears mesh together. This friction will eventually wear out the components, especially if you haven't changed your transmission fluid in time or your Accord has logged many miles.
The Bottom Line
Your Honda Accord may not accelerate properly for a variety of reasons. If you're having trouble finding the reason, start with the most obvious causes, air intake or fuel supply problems.
A fault diagnosis can provide initial indications of where a malfunction is located since the Honda Accord is equipped with an onboard diagnostics system (OBD).
However, regardless of the reason, paying a visit to the workshop is advisable. You can quickly diagnose the sluggish acceleration issue with the help of a professional mechanic.
However, leaving simple fuel system problems unattended will often result in more expensive repairs down the road or a car that won't run. Therefore, inspecting and repairing a slow-accelerating car as soon as possible is important.