Neutral dropout occurs when you stop or drive slower, and the transmission drops into Neutral. Automatic transmissions are designed to allow the engine to operate at a more constant speed. This is because they can shift gears to keep the engine running at an optimal RPM.
The automatic transmission is controlled by a computer, which monitors input from the driver and vehicle. There are several reasons why your automatic transmission may act funny or cause neutral dropout. Here are some of the most common:
A faulty sensor or sensor wire that is not sending accurate information to the computer
A low fluid level in the transmission
An electrical issue with one of the components in your transmission
An external leak can cause a low fluid level. When the leak is not fixed, it can cause a neutral dropout. Wearing out of internal parts and seals can also cause a neutral dropout.
It is also possible to experience neutral dropout when an electrical glitch in the trans control software or hardware, such as a malfunctioning shift solenoid.
Why Do Neutral Dropouts Occur?
A vehicle's transmission moves into neutral when it comes to a halt or when it's driving. As a result, it is common for the transmission to slip out of gear while driving, causing the engine to race and then bang back into gear, or for the vehicle to rev but not go anywhere when you step on the gas pedal.
There are several causes of neutral dropout, including:
An external leak has resulted in low fluid levels.
Internal parts and seals are worn out.
Shift solenoids or software glitches in the trans control system.
Dropping out of neutral can be terrifying! You might accidentally shift into neutral with your automatic transmission for several reasons.
If you have a neutral dropout, check your transmission fluid, transmission bands, worn-out gears, and solenoids (electrical valves that control transmission fluid).
If you experience a neutral dropout, it is important to check your transmission. All of these possibilities will be discussed in this article so that you can find a solution to your problem.
An Issue With The Transmission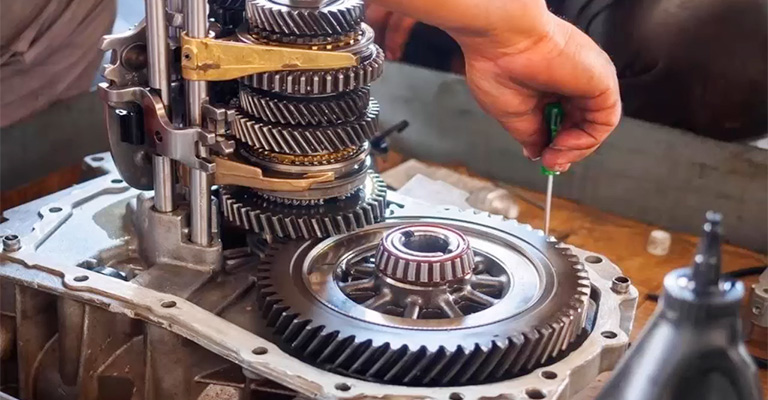 Driving with a failing transmission will prevent you from accelerating. Especially at high speeds, this can be dangerous, but if your brakes are functioning, you should be fine.
A failed transmission, however, should be avoided at all costs since it is extremely costly to repair and may even require transmission replacement.
Problems With Solenoids
Solenoid problems can also cause neutral dropouts. This is because the solenoid controls fluid flow through your transmission by opening and closing electro-hydraulic valves.
Neutral dropout can occur if these valves are not operating properly. You should check your solenoids if you have checked your fluid, bands, and gears.
Problems With Gears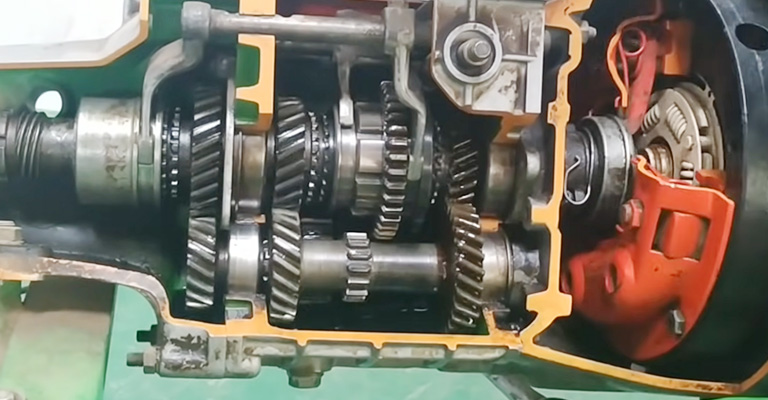 Checking your gears is the next step. The gears in your vehicle may not function properly if the transmission fluid has been contaminated or if transmission fluid problems cause overheating.
You might be experiencing gear difficulties if you hear grinding or bumping noises when driving. You should take your car to a mechanic to check the gears and describe the issues.
Problems With Transmission Bands
You should then check your transmission bands if everything looks in order with your transmission fluid. Transmission bands link gears in your transmission. This can cause the gear to slip if it breaks or wears out.
You should also check your transmission bands if your transmission fluid has problems. Overheating can damage your transmission bands and lead to slipping when there is a problem with your transmission fluid. You should also check your transmission bands if a transmission fluid change doesn't work.
Problems With Transmission Fluid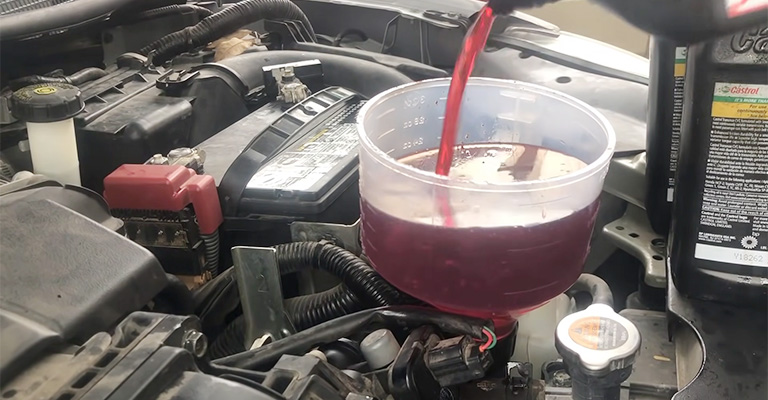 A transmission fluid problem may include the following:
Transmission Fluid That Is Old Or Burnt
You might need to change your transmission fluid if you haven't done so lately. Your transmission fluid should be changed if it is dark in color or contains particles.
Leak In Transmission Fluid
A leak often causes it in the transmission fluid that low transmission fluid occurs. A mechanic will need to diagnose and repair the leak in this case. Leas can occur in many places, including gaskets, fluid lines, torque converters, and transmission fluid pans.
Transmission Fluid Is Low
Several problems can occur when transmission fluid levels are low, including neutral dropout, overheating, and transmission failure. Check your transmission fluid levels and have them refilled, or you can refill them yourself if they are low.
How Come My Automatic Transmission Acts Funny?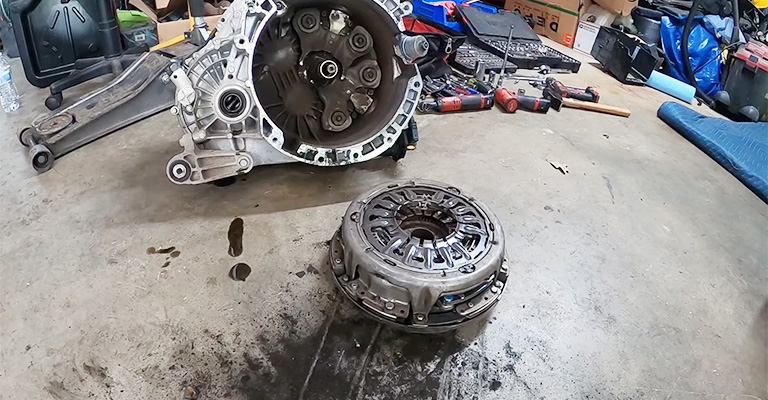 There is a sudden shift out of gear, causing the engine to race. Then, the car either slides or bangs back into gear. Here are some ways an automatic transmission behaves strangely.
Shuddering
A condition like this occurs when you're driving at high speeds on a smooth highway and feel like you're driving over rumble or alert strips. A convulsion-like shaking occurs throughout the vehicle.
There are several causes of shuddering, including:
In addition, shuddering can be caused by electrical glitches in the transmission control software or hardware.
During a trans fluid change, the wrong fluid was used. Automakers have documented this in their R&D departments. Many times, carmakers go to lubricant companies to engineer a cure for transmission problems into their lubricants when trans problems arise.
The solenoid that controls the lockup converter. The clutch is applied inside the lockup torque converter to achieve the final overdrive. As a result, when it fails, the clutch engages and disengages rapidly, resulting in a rumble strip feel when driving on a smooth highway.
Slipping
An automatic transmission slips between gears – the engine revving up, but the vehicle goes much slower than it seems, and then grabbing hold and returning to gear, sometimes harshly.
The following factors can contribute to slips:
First, slippage can be caused by the electronics controlling the transmission. Leaks in internal seals cause slippage between gears. During this time, seals harden, and fluid leaks through the seals internally, causing slipping.
Wear on the internal band. Through these bands, the unit achieves gears and final drive, and when they wear out, slippage occurs.
Over time, the fluid in the trans can become "worn out" and cause slipping. A leak in the trans fluid results in a low trans fluid. Slipping occurs when internal pressures drop due to low fluid levels.
Heavy Drivetrain Vibration
An acceleration-induced vibration can be felt throughout the vehicle due to this condition.
Vibrations in the drivetrain can be caused by the following:
Transmission or transfer case parts that are loose or worn. The drivetrain has loose or worn components, such as driveshafts, half shafts (FWD), CV joints or universal joints, or the differential. The mounts on the trans and engine are loose.
Final Words
There is no doubt that most of the problems listed above require the services of a mechanic. If you're unsure about the transmission fluid's color, consistency, or smell, you can check those first.
As described above, a low transmission fluid level can cause the vehicle to slip. Transmission service, primarily a transmission oil change, is needed if the vehicle does not exhibit any of these problems or if the transmission fluid is brown or lightly dark.
Just like the engine, the transmission gets a filter & oil that needs to be changed at regular intervals outlined in your owner's manual.
If one or more of the signs described earlier exist and the fluid smells burned and seems rough or gritty between your fingers, then take it to a professional because it requires more than simple service. It is important to take neutral dropout seriously to prevent accidents and transmission failure.