The charging system warning light is present in every vehicle. It's usually a warning light on the dashboard with a battery symbol. When you turn on your car, it will come on for a few seconds, then go out.
However, if your battery light stays on or comes on while you're driving and doesn't go away, you're in trouble. The light can be triggered for various reasons, or you can skip ahead to learn how long you can drive this way.
Normally, a light on your car's "check charging system" indicates that the alternator, accumulator, or battery is having problems, typically indicating an issue with the starting/charging system.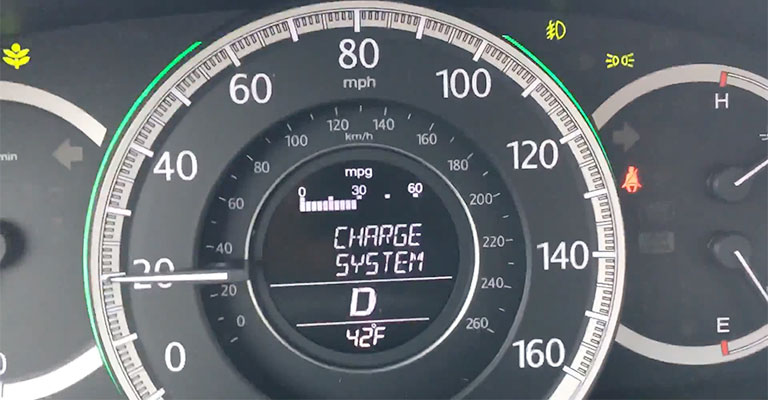 Check Charging System Meaning
Exactly what does "service battery charging system" mean? There is only one purpose for this light: to warn you when your car's charging system is malfunctioning.
The car's operations are powered by the electrical charge stored in the battery when it comes on when you are driving due to a faulty battery charging system.
A problem with the car's electrical system prevents it from generating enough power to perform optimally. There is no charge being applied to the battery at this point. The battery eventually runs out of power and dies. A dead battery will stop the car from working.
The light will only remain on for a short period, so you need to resolve whatever caused it to come on quickly. Again, your owner's manual could explain what this situation means.
Why Does My Battery Or Check Charging System Light Come On?
This light indicates that you have already experienced or are about to experience one of the issues mentioned above, which may result in your vehicle losing all power.
Several factors can lead to an undercharged alternator, including loose mounting bolts, which can cause the "check charging system" light to illuminate.
In addition, a corroded battery terminal may illuminate this light if electrical components are left on for an extended time.
Ultimately, a "check charging system" light indicates a problem with the charging system, which must be addressed by a mechanic as soon as possible. There are several reasons why a battery/check charging system light might appear.
The good news is that your mechanic has experience resolving similar issues. Several parts can cause battery/check charging system warning lights to illuminate.
A Malfunctioning Computer System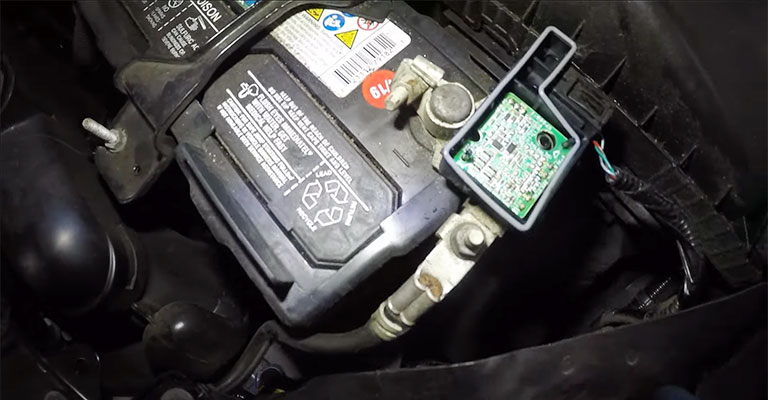 You may have a computer problem if your vehicle doesn't have an alternator or a battery problem. After all other problems have been resolved, have your mechanic check your vehicle's computer system.
Connections And Wires That Have Corroded
Make sure that all the battery connections are clean, and the battery clamps are tight by having your mechanic do so. Also, ensure all alternator wiring connections and fusible links are checked to ensure that none are burned. Get them repaired if they are burned.
Trouble With The Drive Belt
When the drive belt fails, the alternator cannot function properly, resulting in the illuminated warning light. Make sure the drive belt on your vehicle is in good condition. There is a possibility that it is faulty and needs to be replaced.
Problems With Batteries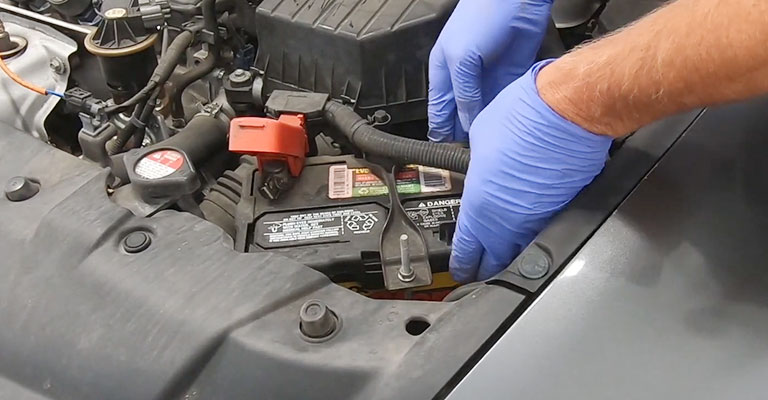 There is a possibility that your battery/charger light is coming on because your battery is low and needs to be replaced. First, test your vehicle's battery strength by taking it to your mechanic.
Problems With The Alternator
It is common for your check charging system/battery light to come on when your alternator malfunctions. Ensure your alternator produces the correct voltage by having your mechanic check it. You may need a new alternator if your voltage is low.
What Happens When The Check Charging System Light Stays On?
Charging systems are alternators, batteries, electric motors, wiring, and electronic control units (ECUs). Additionally, it supplies power for electrical components such as lights, radios, and other electronics. If this light appears, the vehicle is on battery power alone.
Your battery won't be able to recharge if you continue to have this problem and your charging system fails, so it will soon die. You should see your trusted mechanic determine the problem if this light comes on, as a dead battery can ruin a day.
Depending on the model, there might be a battery light or a check charging system light on your vehicle. Check your owner's manual for more information about your car's warning lights.
Why Does My Car Operate With The Battery Light On?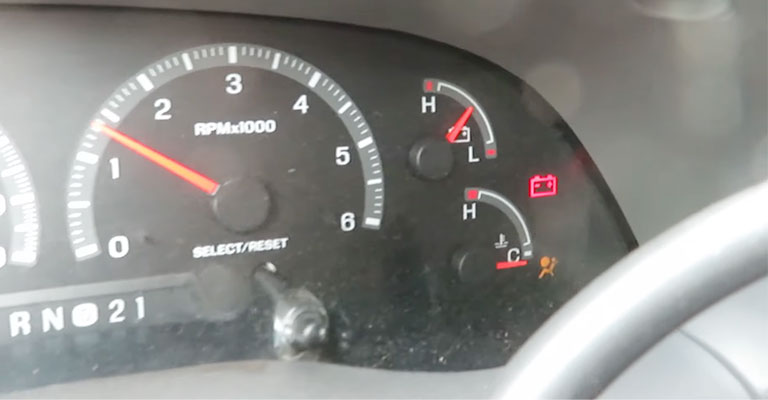 As long as your battery lights stay on and your car appears to be operating normally, you need to have it checked by a mechanic. You will have to replace your battery fairly soon because your vehicle is draining the battery's energy.
What Are The Ways To Check The Battery's Condition?
The first thing you should do when checking your battery is to measure the charge it holds. The charging level should be maximum with the engine turned off. The battery may be too low if it reads less than 11 volts overnight. Recheck it after a drive if the voltage is lower than 11 volts.
The next step is to check the battery housing for any damage or cracks, as this would cause electrolyte leaks. Finally, top up the electrolyte as needed with distilled water by checking the electrolyte level.
Lastly, ensure that the battery terminals are free of corrosion, as this can decrease electrical conductivity. Baking soda mixed with water or a wire brush can be used to clean any corrosion or deposits you find.
Can I Drive With The Charging System Light On?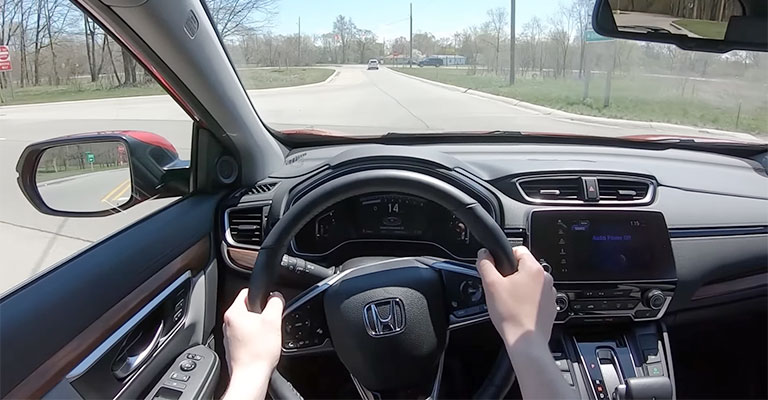 It is a sign that you have a limited time to send your vehicle to your mechanic before it stops working if the charging light is illuminated. In addition, your battery will gradually lose power if it is not adequately recharged.
The time you have remaining may vary depending on your battery's cause and condition. Shut off everything that draws power, including the air conditioner and heat, stereo, heated seats, and your phone charger if you experience this problem.
You can find the repair shop just around the corner. When taking your car to the mechanic, do not turn it off. It may be necessary to jump-start or tow it to restart it, depending on the situation.
How Do I Fix The Battery Light On My Dashboard?
Your battery will last longer if you turn off all the lights and other systems that drain its power. However, the problem will persist if the vehicle is not stopped and allowed to cool. You can take it to your mechanic if it still doesn't work.
How Long Can I Drive My Car With The Battery Light On?
You will have roughly 30-60 minutes with your battery lights on before your car may start stalling if your battery light stays on while you drive.
The Bottom Line
Cars need to have their battery charging systems serviced sometimes because the system is essential for the vehicle to operate.
The reason for this is that you need to know how it works. A battery/check charging system light comes on, but what does it mean, and when does it come on? This article explains how the system works.