Your vehicle is equipped with an array of warning lights that can sometimes seem overwhelming. Some indicate very serious issues. In other cases, not so much.
You Fuel Cap Light is one of those lights that simply provide information. Whenever this light comes on, you know that there is no gas cap in the vehicle.
However, it's possible you forgot to secure it after fueling up, and this might be a good reminder to take it out of your trunk lid, or wherever else you may have left it. Don't worry. This happens to all of us.
Check Fuel Cap messages can occur in a Honda Accord for several reasons, some more common than others.
A loose gas cap is usually the cause of this issue, but other problems can also cause it. It may take a while for the message to disappear once the problem has been resolved.
What Does Check Fuel Cap Mean On Honda Accord?
In modern vehicles, onboard diagnostics (OBD-IIs) have become a standard feature. These systems regulate a variety of car components. In the long run, they can save you a lot of time and heartache, even though they are slightly more expensive at first.
A check fuel cap indicator indicates the ECM detected a pressure leak in your Accord's fuel tank. Several common reasons for this problem include a missing fuel cap, a tightened cap that is not tight enough, or a damaged cap.
There are a number of reasons why the check fuel cap warning light comes on. When those problems occur, it's important to know how to handle them.
An improperly threaded or loose gas cap usually causes a gas cap light to illuminate. A properly tightened cap will usually turn off the light. It is possible, however, for the cap to be defective in some cases.
If the cap develops a small air leak, fumes could leak, and the gas cap warning light on the instrument panel would illuminate.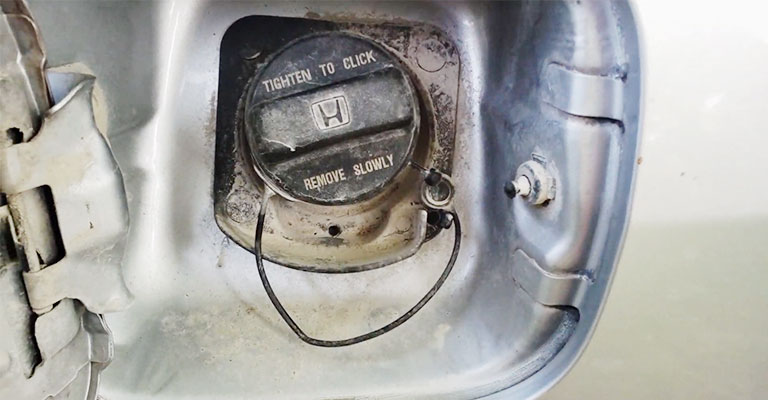 What Causes A Check Fuel Cap Message On A Honda Accord?
Modern vehicles feature Evaporative Emission Control Systems (EVAPs), which prevent gases from venting into the atmosphere. In this way, smog-related emissions can be reduced.
In order to work, the system creates a vacuum inside the gas tank and monitors it through a sensor on the onboard computer.
The sensor will detect an EVAP leak when the vacuum is lost, and the ECM will display the message Check Fuel Cap. It will be necessary to drive the car after the EVAP leak has been sealed in order to build up the vacuum and clear the error.
A number of codes can be read with an OBDII scan tool, including P0440, P0443, P0442, and P0449. In addition, the following causes can also cause a check fuel cap light to come on.
Fuel Cap Damaged
Caps have rubber seals that press against and cover fuel inlets. Due to fuel vapor escaping through the crack in this seal, the check fuel cap light comes on.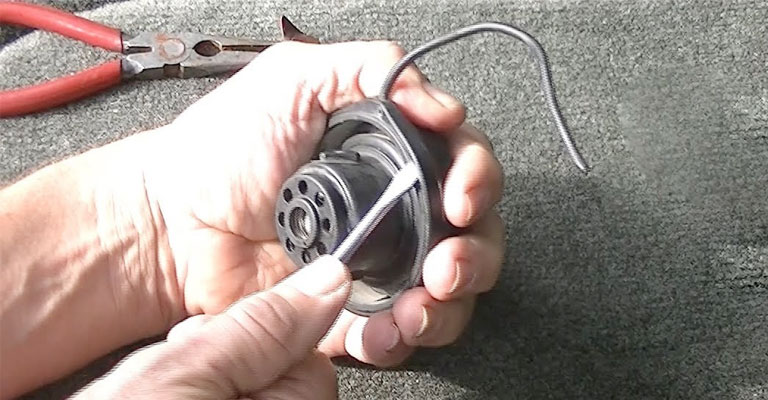 The Fuel Cap Is Loose
You might also experience check fuel cap Honda Accord issues if your fuel cap is loose. You must grip the fuel cap tightly until it clicks when tightening it.
Fuel Cap Misplaced
A fuel cap often goes missing right after you fill up your tank. If you fix the fuel cap, the check fuel cap message will disappear immediately.
How To Get Rid Of The Check Fuel Cap Light On Honda Accord?
If the light does not turn off, you should check that the gas cap is properly tightened.
However, if the gas cap does not turn off, it will probably need to be replaced. Check-engine warning lights can eventually be illuminated by a faulty gas cap, according to the Honda Accord manual.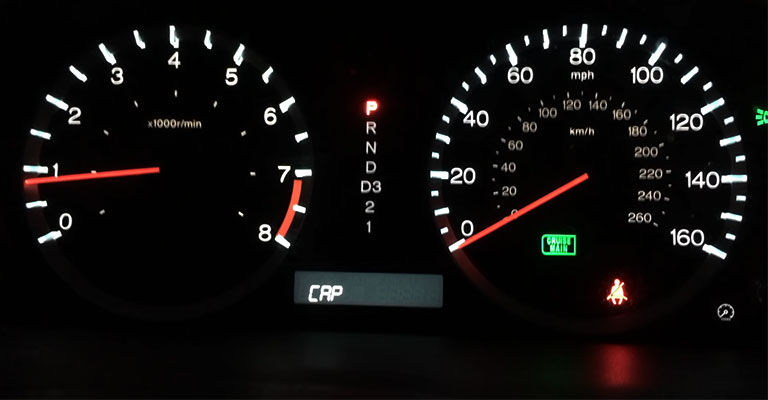 Step 1
You need to turn on the engine of your Accord. When you start the engine, many instrument panel lights stay on for a few seconds after the light labeled "Check Fuel Cap" illuminates.
You'll need to check your gas cap if the light does not turn off after a few seconds. Before checking the gas cap, turn off the engine.
Step 2
On the driver's side floorboard, pull the fuel door lever. The fuel door will pop open as a result. To check the gas cap, step outside the vehicle.
Unscrew the gas cap by turning it counterclockwise. After that, remove it from the fuel filler opening. There may have been an issue with the threading.
Step 3
The gas cap should be reattached. You should hear at least three clicks as you tighten it. Make sure the fuel door is closed.
Step 4
Maintain a normal driving style. It may take a few dozen miles for the gas cap light to turn off if it was improperly tightened. You may need to replace your fuel cap if the light does not turn off.
Step 5
You can purchase a replacement cap or test the system at a Honda authorized service department. It will be necessary to replace the original cap if it has a small leak.
Why Does My Honda Accord Keep Saying Check Fuel Cap?
It may take a few dozen miles for the light to turn off if the gas cap is not correctly secured. It is possible that your fuel cap needs to be replaced if the light does not go out. At a Honda-authorized repair center, you can get a replacement cap or have the system tested. The original cap must be replaced if it has a tiny leak.
Alternative Solution
Check fuel cap lights are often caused by the purge valve. In the EVAP system, a purge valve acts as a solenoid. Any vapors that escape from a car when it is off are stopped by the purge valve, which closes when the engine is off.
A purge valve opens when a vehicle is running, allowing vapors to enter the charcoal canister and burn in the engine. A common problem with the valve is that it sticks and does not close.
Engines usually have a purge valve. Many backyard mechanics can replace a purge valve, but if you're unsure, take it to a professional.
Can You Drive Your Honda Accord With The Fuel Cap Light On?
Your fuel cap may not be closed properly if you receive the fuel cap message. Now that you've driven without your gas cap, you're wondering whether you'll be able to drive safely. In a nutshell, yes.
The gas cap is not required if you are able to drive with the gas cap light on. However, you should know the following:
Your passenger cabin will not be contaminated with harmful fumes if you drive without your gas cap.
You will not lose fuel if you drive without your gas cap. Fuel cannot flow out of your tank due to a flapper valve built into your car.
Your engine will not be damaged if you drive without your gas cap.
You would only be at risk if the escaping fumes ignited if you lean over the fuel intake and provide an ignition source such as a lit cigarette.
In the meantime, you'll have to cope with a lit-up Gas Cap Light until you replace the missing gas cap. The light should go out once you replace the gas cap.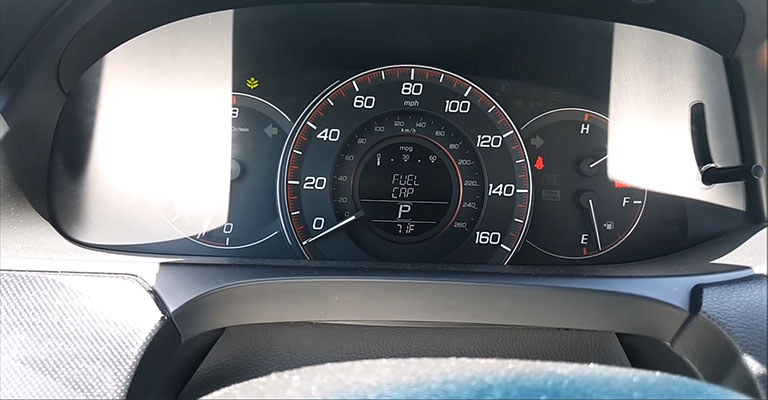 What Can I Do To Reset The Check Fuel Cap Message On My Honda Accord?
Your Honda Accord's check fuel cap message can be reset by following these steps:
Turn off the engine
Make sure the fuel door is open
Make sure the cap is tight
Restart your vehicle
In some cases, however, the system may need time to reset, and the light may not go out for some time. You should consult a mechanic if the vehicle hasn't gone out within a hundred miles so that your system can be scanned, and the problem fixed.
How Long Does It Take For Check Fuel Cap To Reset?
If the check engine light is caused by a loose gas cap, it should go out after a few minutes of driving. After experiencing a check engine light, pay attention to the dashboard. Your gas cap is too loose if the light keeps coming on and going off once you tighten it.
How Much Does It Cost To Fix A Honda Gas Cap?
A Gas Cap Replacement costs between $93 and 98 on average. Approximately $18 to $22 is the estimated labor cost, while $76 to $76 is the estimated part cost.
Is The Check Engine Light Going To Go Off After I Tighten The Gas Cap?
You should be able to turn off the check engine light after about 10-20 miles of driving once you have secured the gas cap on your vehicle.
What Time Does The Engine Light Take To Reset After The Gas Cap Has Been Replaced?
In order to prevent fuel from flowing out and fumes from escaping, the gas cap must be tightened as soon as possible. It costs about $15 to replace a faulty cap. After 50-100 miles, check the engine light to see if it has been reset.
The Bottom Line
A mechanic should be consulted if your check fuel cap message remains on. It could be an indication of a deeper problem. Get an appointment scheduled as soon as possible. Please make sure the cap is fully closed if you are seeing this warning light.