Have you ever wondered what Honda ANC (Active Noise Cancellation) means? If so, you've come to the right place.
This exciting technology, developed by Honda, has revolutionized the way we experience noise levels inside vehicles. But what is it, and how exactly does it work?
Unwanted noise can be a bother while trying to enjoy your drive in serenity. Honda ANC is a technology used by Honda in some of its vehicles to reduce unwanted cabin noise.
We're here to answer all of your questions about ANC. Also, we'll explain why this innovative feature makes Honda such a great choice when deciding on a car. Read on to get everything you need to know about Active Noise Cancellation in Hondas.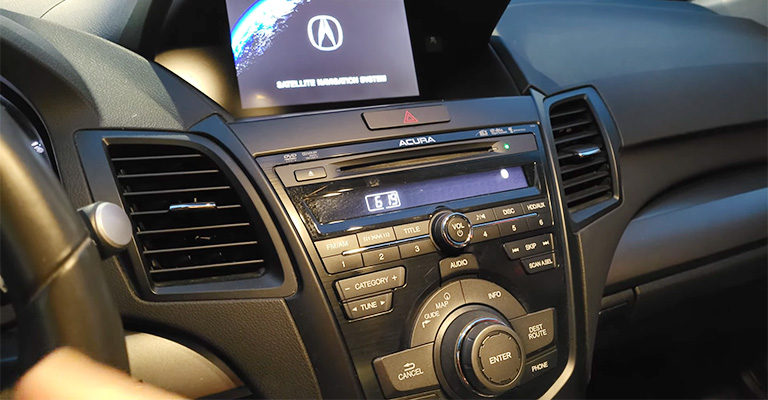 What Does Honda's Revolutionary ANC – or Active Noise Cancellation Mean?
Active Noise Cancellation (ANC) is a revolutionary technology that eliminates unwanted noise from any specific environment. Honda's Active Noise Cancellation is a feature in some of their vehicles that helps reduce-
Unwanted noise
Vibration
Harshness levels inside the cabin
It produces sound waves that are the exact opposite of what's incoming. Thus canceling out all excess noise and decreasing its overall volume as it reaches passengers.
This can create a more comfortable and peaceful driving experience, particularly on long journeys or in noisy traffic conditions.
This ANC technology identifies and captures unwanted noises by utilizing microphones inside the cabin. Then, it neutralizes them by generating sound waves through the vehicle's audio system to reduce overall noise levels.
The basic idea behind ANC is – to generate sound waves that are the exact opposite, or "to cancel," of the incoming noise.
The Advantages of Owning a Honda Car with ANC Technology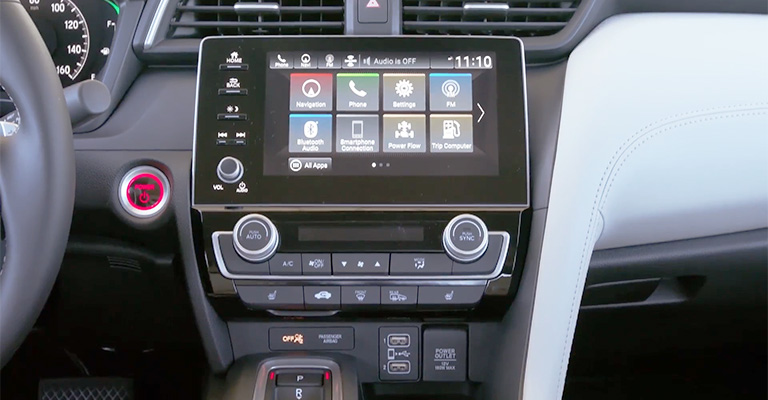 Here in this section, we'll let you know the possible benefits that you can get by owning a Honda car with ANC technology.
Reduced Stress and Fatigue
Drivers and passengers can experience a more relaxed journey due to the elimination of unwanted noise inside the cabin. This, in turn, leads to a more relaxed and pleasant journey.
Enhanced Audio Quality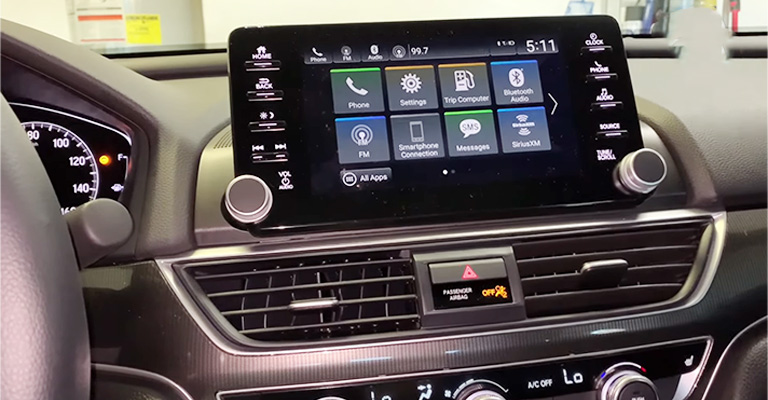 Utilizing ANC can improve cabin acoustics if your vehicle is outfitted with an audio system. This will heighten the sound quality and make it easier to enjoy music or other audio content.
Increased Safety
In some cases, reducing unwanted noise in the cabin can also improve safety. This ANC technology makes it easier for drivers and passengers to hear essential audible warnings, sounds, or alerts.
ANC can also help to reduce the number of accidents that occur on the road. It provides drivers with a warning when another vehicle is getting too close. This can help you to avoid rear-end collisions, as well as other types of accidents.
Lower Insurance Rates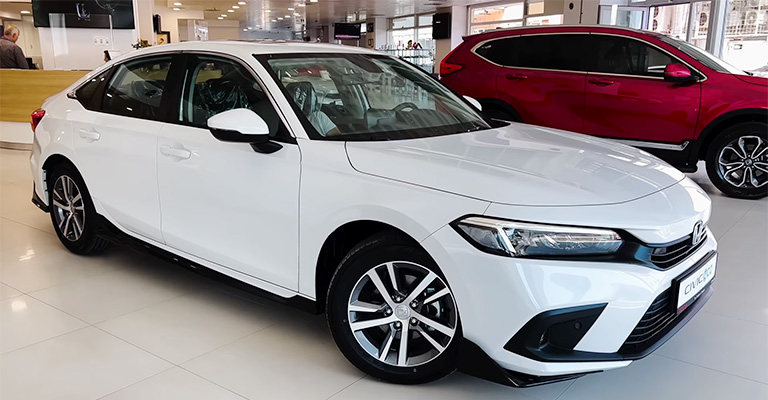 Drivers who hold ANC are considerably less likely to be in a collision. That's why insurance companies usually offer them lower rates than those without the certification. This could save drivers considerable money on their premiums over time.
More Enjoyable Driving Experience
In addition to being safer, ANC can make the driving experience more enjoyable. This can give you a more comfortable and peaceful driving experience.
Overall, ANC technology can significantly benefit drivers and passengers by creating a quieter, more comfortable, and more enjoyable driving experience.
How Does Honda ANC Technology Work?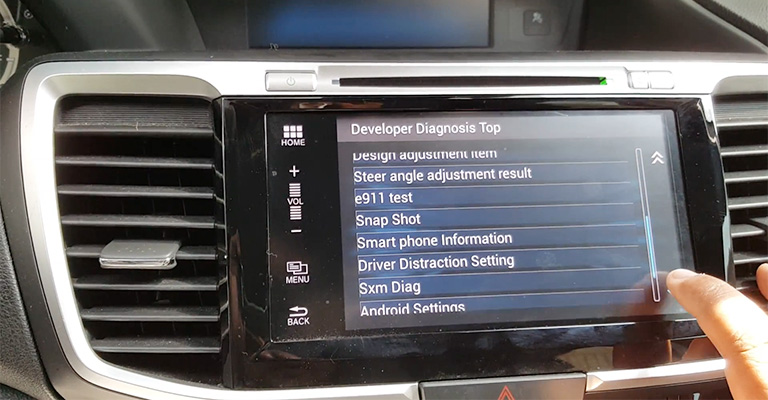 Honda's Active Noise Cancellation (ANC) technology uses microphones inside the vehicle cabin to pick up unwanted sounds. And it then generates counteracting sound waves through the vehicle's audio system.
The system uses phase-shifting algorithms to generate these sound waves, which are the exact opposite, or "canceling," of the incoming noise.
Here's a basic overview of how the technology works:
Pick Up the Unwanted Noise
The microphones onboard the cabin actively capture all surrounding noise. And then transfer this audio signal to the ANC system's processor for further analysis.
Processing Unit Analyzes the Incoming Noise
The processing unit analyzes the incoming noise and determines the appropriate counteracting sound wave to generate.
Sound Waves Are Generated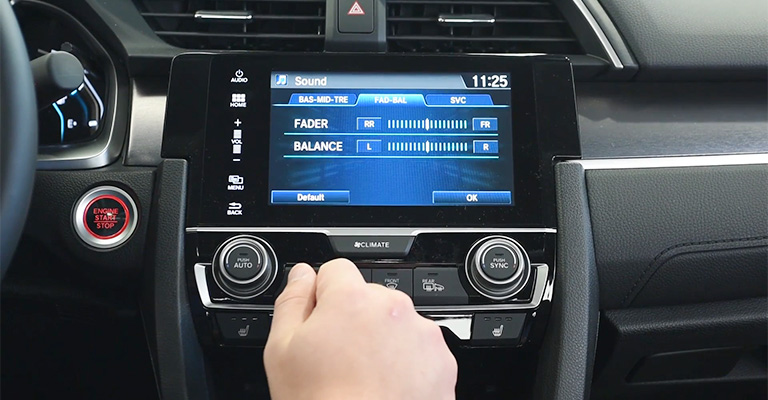 Then the processing unit sends the necessary signals to the vehicle's audio system. This generates counteracting sound waves.
Counteracting Sound Waves Reduce the Perceived Noise
The counteracting sound waves generated by the audio system interfere with the incoming noise effectively. And they are finally reducing the amount of noise that reaches the passengers.
Honda's ANC technology can substantially reduce disruptive noises – with the help of continuous monitoring.
And analyzing the incoming noise and generating the appropriate counteracting sound waves. Consequently, this technology provides you with a peaceful and comfortable driving experience.
How to Use the Honda ANC System on Your Car?
The Honda ANC (Active Noise Control) system is optional in selecting new Honda vehicles. The exact method for using the ANC system in a Honda vehicle will depend on your vehicle's specific model and year.
But here is a general guide for how to use this technology:
Step: 1- Turn on the ANC
You can activate or deactivate your ANC system with just one button press. You may need to activate the ANC in the car's audio or climate control settings to turn it on. Look for a button or switch labeled "ANC" or "Active Noise Cancellation" and turn it on.
Press and hold for two seconds on either side of "ANC," which may be located on your dashboard or steering wheel control panel, depending on the model for activating/deactivating noise control mode.
Step: 2- Adjust the Level
Once the ANC is turned on, you can adjust the level to your preference. This may involve a dial or buttons on the car's audio or climate control panel.
Step: 3- Listen for the Difference
You should immediately notice a difference in the cabin's road and wind noise. If the ANC is not working as well as you expect, you can adjust it according to personal preferences.
Level 1 can best suppress normal road noise, such as tire sounds
Level 2 suppresses engine noises more effectively
Level 3 offers the utmost suppression of both engine & external noises. It includes those coming from other cars passing by. Or even raindrops hitting against windows in the case of convertible cars.
Depending upon road conditions & surrounding environment- the user can switch between these levels accordingly. Press the "ANC" button repeatedly until the desired setting is achieved.
Step: 4- Close the windows
Closing the windows and sunroof can help reduce wind noise and improve the effectiveness of the ANC.
Step: 5- Turn off other sources of noise
If you have other sources of noise in the car, such as the radio or air conditioning, turn them off to improve the performance of the ANC.
Step: 6- Maintain the vehicle
Regular maintenance, such as checking tire pressure and replacing the cabin air filter, can also help improve the effectiveness of the ANC.
By following these steps, you can make the most of your Honda's ANC system and enjoy a quieter, more comfortable driving experience.
Does ANC Cancel All Noise?
Unfortunately, Active Noise Cancellation (ANC) technology cannot fully eradicate all background sounds.
The effectiveness of ANC depends on various factors, including:
The frequency and intensity of the incoming noise,
Position of the microphones and speakers within the cabin, and
The complexity of the counteracting sound waves generated by the system.
Generally speaking, ANC successfully reduces low-frequency disturbances like road and wind noise. However, it may be less effective for higher-pitched sounds, including those from vehicles or people nearby.
Additionally, the system may not ultimately cancel some sounds, such as tire or suspension noise, as the microphones do not pick them up. It may be challenging to counteract sound waves effectively.
Despite its restrictions, ANC technology can still make a massive difference in reducing the amount of unwanted noise. Which ultimately gives you a more comfortable and peaceful driving experience.
How to Get the Most Out of Your Honda's ANC System?
To optimize the performance of your Honda's Active Noise Cancellation system, try these simple tips:
Adjust the Volume
Ensure your audio system's volume is set to a comfortable level, as the ANC system will work best when the volume is set optimally.
Experiment with Different Modes
Honda's ANC system typically has multiple modes, such as "low," "medium," and "high." Each is designed to cancel out different levels of noise. Try each mode and find the one that works best for your current driving conditions.
Use High-Quality Audio Sources
The ANC system works best when it is fed high-quality audio. Use lossless audio formats or high-quality MP3s to get the best results.
Close Windows and Sunroof
The ANC system is most effective when the car is sealed. Close all windows and sunroofs to minimize the amount of road noise entering the vehicle.
Keep the Car Well-Maintained
A well-maintained car will have fewer mechanical noises, allowing the ANC system to focus on canceling only road and wind noise.
Turn Off Outside Noise Sources
Turn off any external noise sources, such as:
The radio
Air conditioning
Rear entertainment system to help the ANC work more effectively
Check Tire Pressure
Ensure your tires are properly inflated to reduce road noise and improve the effectiveness of the ANC.
Change the Cabin Air Filter
Replacing a dirty cabin air filter can help improve the ANC's effectiveness by reducing cabin noise.
Drive at a Consistent Speed
Driving at a consistent speed can help reduce road noise and improve the effectiveness of the ANC.
By following these tips, you can get the most out of your Honda's ANC system and enjoy a more peaceful and quiet driving experience.
What Are the Different Types of ANC Technologies Available in Honda Vehicles?
Honda offers their vehicles several types of Active Noise Cancellation (ANC) technologies, depending on the specific model and trim level.
Some of the different kinds of ANC technologies available in Honda vehicles include:
Microphone Based ANC
This is the most common type of ANC technology used in Honda vehicles. It uses microphones inside the vehicle cabin to pick up incoming noise and generate counteracting sound waves.
Engine Based ANC
The engine-based ANC uses the engine to generate counteracting sound waves that cancel out the incoming noise. It is typically used with microphone-based ANC to reduce unwanted noise levels substantially.
Hybrid ANC
It uses microphone-based and engine-based ANC technologies to provide an even more comprehensive and effective reduction in unwanted noise levels.
Each of these types of ANC technologies has its strengths and limitations. The specific type of ANC technology will depend on the needs and requirements of that particular model. Besides safety, ANC can take your driving experience to a new level of comfort and peacefulness.
Some of the Different Honda Models That Include ANC Technology
Let us enlighten you with the ANC technology designed for Honda models
Honda Accord
Honda Insight
Honda Odyssey
Honda Pilot
Honda Ridgeline
It is essential to keep in mind that the availability of ANC technology varies based on model year and trim level.
Conclusion
In conclusion, you are now well-versed in what does Honda ANC (Active noise cancellation) mean? If you want a car that can provide a quieter ride, then Honda ANC technology is worth considering. ANC tries to cancel out low-frequency sound waves by using noise-canceling microphones.
This technology creates opposing sound waves. The benefits of owning a car with ANC are that it can make your drive more pleasant. It can help you concentrate on the task at hand, and it can reduce stress levels.
At the same time, the ANC cannot eliminate all noises. But it can help dampen them, making them less noticeable and disruptive.