You know there is a snow button, but not sure about it! Well, that is definitely a waste of resources you got. The snow button is actually a useful feature that most people don't know about. This could make your life way easier!
Anyway, what does the snow button do on a Honda pilot?
The snow button on a Honda pilot is used to turn on the snow mode. This model is a utility that you can use in the snow. Your car's tires get more traction on slippery surfaces when you turn this on. It also balances the car speed to save it from skidding.
This gives you a brief of the function of this mode. However, you can get many more insights by reading to the last.
Let's get started now!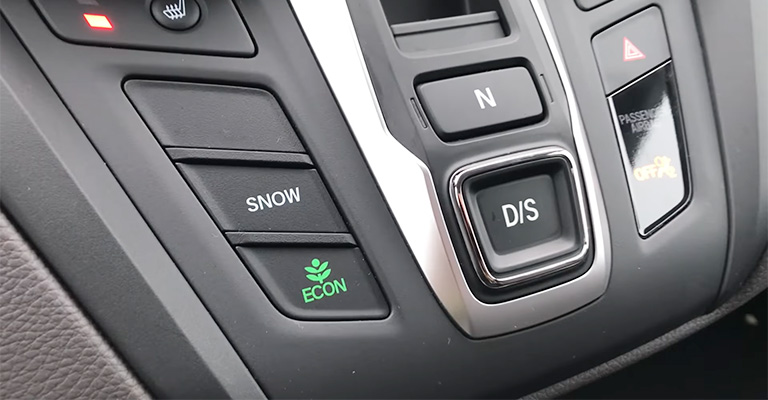 What Is the Function of the Snow Button on a Honda Pilot?
The snow button on a Honda pilot enables you to turn on the snow mode on the car. Now, you may wonder, what is this Honda pilot snow mode?
With snow mode, you get more convenience while driving on slippery surfaces as a driver. To be precise, your car tires get more traction when diving in the snow.
Your car tires start sliding across the surface more and gain more friction.
Note that it does not stop your car but optimizes and balances the speed of your car in the snow.
Thus, these all do not happen just like that but with internal mechanisms. If you wonder how it happens, look at the next segment we got for you.
How Does the Snow Mode on a Honda Pilot Work?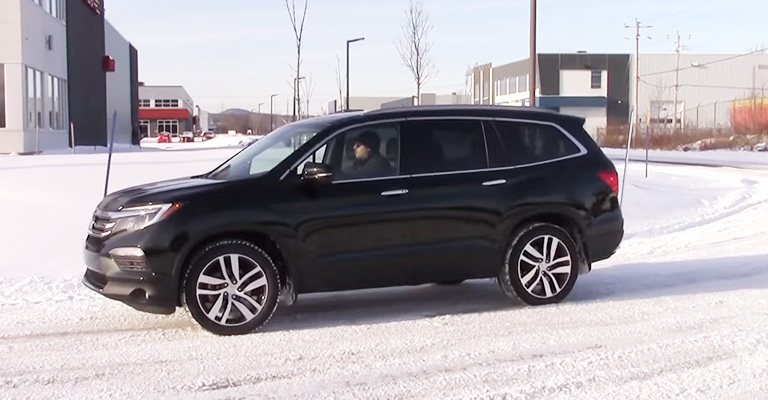 Now, you know about the function of the snow button. However, you may now wonder, how does this Honda pilot snow mode work?
Well, this reduces the engine's power and adjusts the transmission functions.
As a result, your car's speed is optimized to a level so that it cannot exceed a range of speeds. Due to this, the speed decreases to the extent that helps prevent skidding.
Consequently, your car tires run at a steady and balanced speed. Therefore, you feel more comfortable and less nervous about driving in the snow. This is how the snow mode works on a Honda pilot.
What Are Some Other Useful Modes on a Honda Pilot?
You already know about the snow mode now. However, this is not the only helpful mode on a Honda pilot. There are some other valuable modes you need to know about.
Mud Mode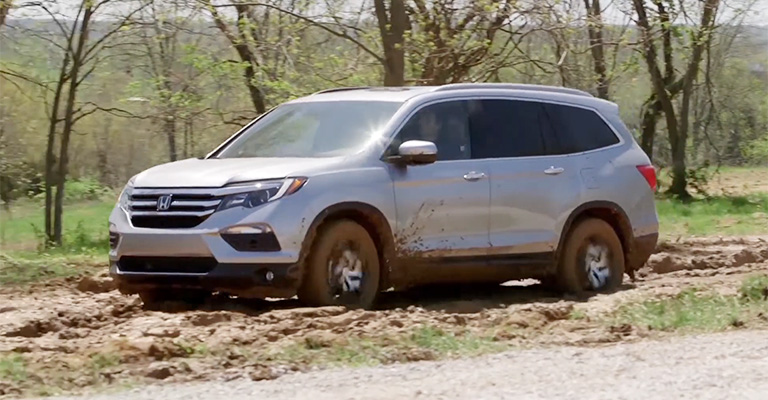 As its name suggests, this is to help the driver drive safely in the mud. If you turn on the mud mode, the car tires can maintain momentum better. This helps you from sliding in the mud. Among three Honda pilot modes, this is the second one.
Sand Mode
The sand mode increases the responsiveness of the gas pedal. Moreover, this utility also enhances wheel torque. Due to this, the driver feels more comfortable driving on the sand.
The primary job of this mode is to ensure smooth traction control so that the wheels spin properly. Otherwise, this snow even can cause malfunctions in engine torque, and you won't be able to drive your vehicle smoothly.
These are other useful utilities you can get on a Honda pilot. So, you can keep these turned on only some of the time.
In fact, you should turn these on only when they are needed specifically. Other than that, you should drive your car in normal mode.
Frequently Asked Questions
Is it a must to keep the snow mode on all the time?
No, you need not keep the snow mode on all the time you are driving. This mode is only to help you drive in the snow. You may also turn this on in foggy and smoggy weather if you want. This mode mainly helps to lessen the slippery condition while driving.
Does snow mode actually help while driving?
Yes, snow mode on the Honda pilot actually helps when you are driving. This mode enables the car tires to maintain traction properly. As a result, the slippery surface can impact the car lesser. This feature can lessen the impact of ice, snowfall, and even fog.
Do all the cars have the snow mode enabled?
No, all cars do not have snow mode. This feature was designed and added mainly in the modern period. Snow mode lessens the risk of driving on slippery surfaces to a good extent. Modern cars of brands like Honda, BMW, Mercedes, etc., got this feature today.
Does keeping the snow mode turned on for a long time have an impact?
Yes, keeping the snow mode turned on for a very long time may not be ideal. First, your car speed would be low, making it less efficient. Consumption of fuel may also increase to an extent. You must turn it on only when it is needed.
Can the snow mode feature get damaged with time?
Yes, the snow mode feature could get damaged. However, it does not go out of order with time without any reason. This may go out of order if you are not using this properly, like keeping it turned on all day and night. However, you can fix this feature anytime.
The Final Words
Now you know what the snow button does on a Honda pilot! We believe you have no more confusion regarding this button and its feature.
Note that you may need clarification about any key of your car, even if you are not a new driver. However, that is alright, but not trying to overlook its feature would not be good.
Thus, figure out anything that you may need clarification on in your car to optimize its efficiency!