Whether you're a longtime Honda Accord owner or considering purchasing one- the term 'recall' is an event you should be familiar with.
Recalls are intended to protect drivers and passengers on the road from vehicles that may have a defect or potential safety issue. Honda is a brand that has done this with dozens of its different models occasionally.
In this article, we'll look at the Honda Accord recalls very specifically. This will include Honda Accord sedans that were affected. Also, the reasons for those recalls and how you can determine if your vehicle is affected.
So, read on to learn more about the recalls and what you can do to ensure your safety on the road.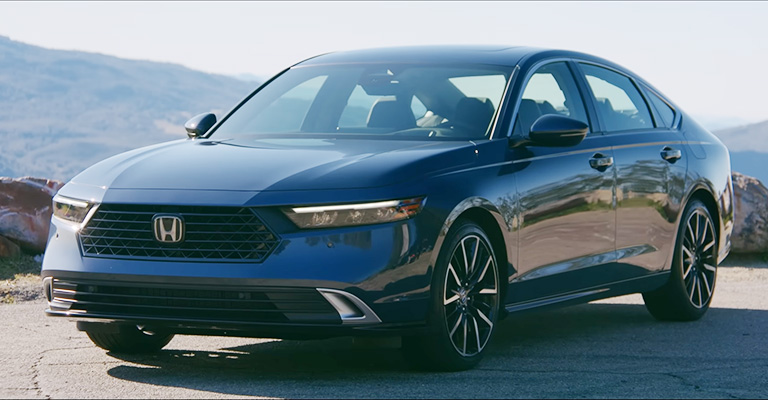 Which Honda Accords Are Being Recalled?
Several Honda Accord models have been recalled at different times. It's important here to note that recall information is subject to change and may be updated anytime.
At this time, the Honda Accord models that are being recalled are given below.
2021 Honda Accord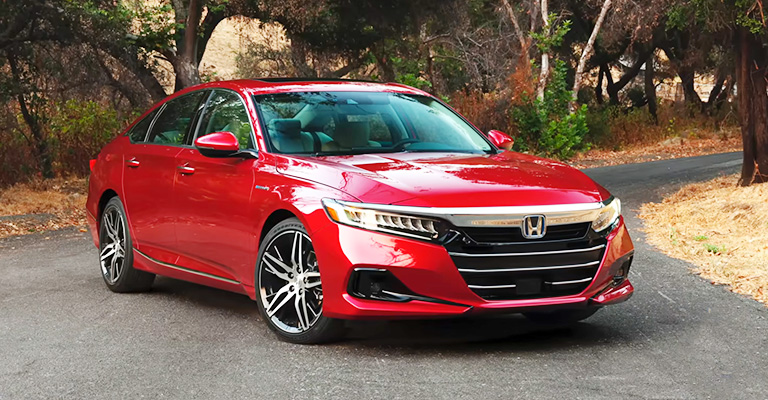 The latest recall event here is for the 2021 Honda Accord model. This recall was issued for the cause of a faulty child restraint system. Rather than saying faulty, it is safe to say less secured child restraint system.
Whatever it is, this is an issue that cannot be compromised. It was necessary to be addressed, and so did the Honda authority.
As the recall announcement said, the Honda officials will manage to contact the owners. Then following a bit procedure, the dealership will inspect the system.
They will change the second-row seat belt assembly to ensure safety if any faulty report comes out.
2018-2020 Honda Accord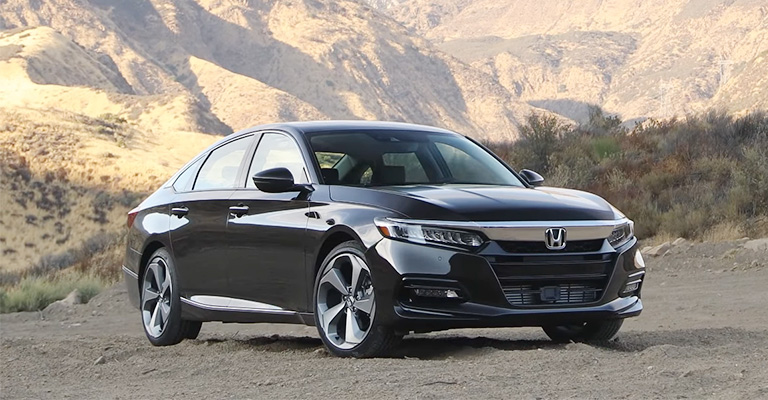 In 2020, Honda authority learned about two issues with their 2018-2020 Accord vehicles.
One particular issue was software that could cause the backup camera display to fail. Another problem was with the fuel pump impeller.
There were reports about the impeller being deformed due to exposure to certain chemicals in some gasoline. Which often led to a loss of engine power and stalling.
As a result, they announced a recall of the 2018-2020 Honda Accord in the November of the same year.
According to Honda's announcement- the authority will notify affected owners and replace the fuel pump assembly free of charge.
2013-2015 Honda Accord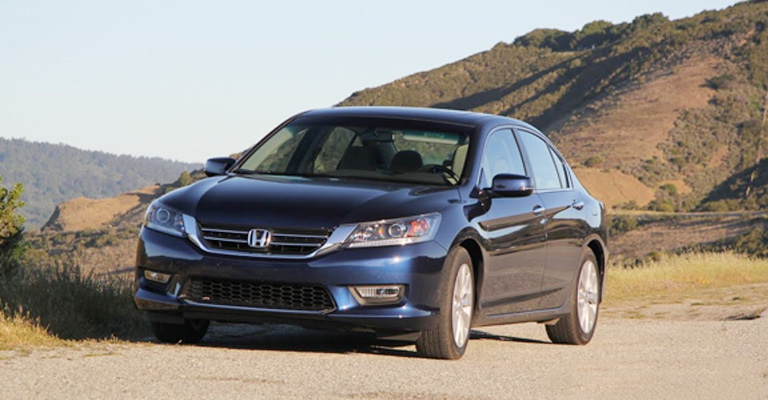 The 2013-2016 Honda Accord models are being recalled due to a potential issue with the battery sensor.
According to Honda, the battery sensor may not be sufficiently sealed against moisture intrusion.
As a result, they are open to corrosion or an electrical short circuit. This, in turn, can cause the engine to stall or even result in a fire. So, in July 2018, Honda recalled certain 2013-2016 Accord models.
Like the previous one, Honda stated that it would notify affected owners and inspect the battery sensor. If the results say it's necessary, they will replace it with a new one free of charge. 
Read – Everything you need to know about 2016 Honda Accord
2019-2020 Honda Accord
In October 2019, Honda announced a recall of certain 2019-2020 Accords.
This time the problem was with the airbag control unit. There was a good chance that the problem may cause the airbags to not deploy in a crash, which could lead to many tragic events.
The announcement says that Honda officials will contact the owners of this specific Accord model. If things turn out to be unexpected, they will change the control unit.
2003-2007 Honda Accord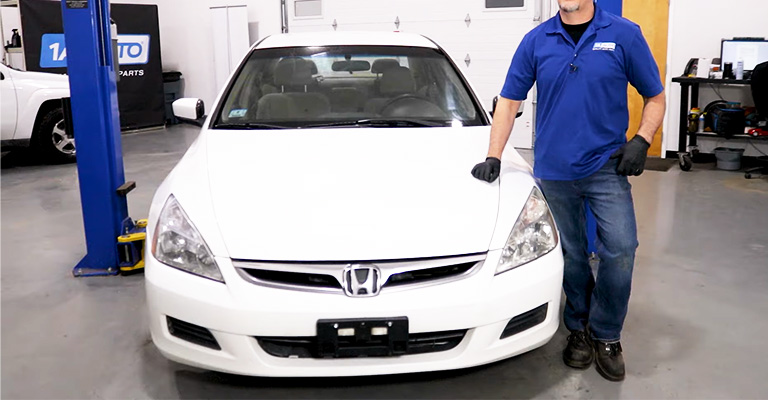 The 2003-2007 Honda Accords are being recalled due to a potential issue with the driver's airbag inflator.
The inflator can degrade over time and may rupture during airbag deployment. If the inflator ruptures, metal fragments could be sprayed into the vehicle's cabin, potentially causing injury or death to the driver or passengers.
So, in November 2008, Honda announced a recall, and like the other ones- this one offered the same. The owners will be contacted, and the airbag inflators will be replaced if necessary.
How Does Honda Accord Recall Benefit Owners?
Recalls can benefit Honda Accord owners in several ways.
Firstly, recalls address safety concerns that can pose a risk to drivers and passengers. By addressing the issue through, Honda can reduce the likelihood of accidents, injuries, or fatalities associated with the identified problem.
This can provide peace of mind to Honda Accord owners. Knowing that their vehicle is safe to operate on the road.
Secondly, recall repairs are typically performed free of charge. This means that Honda will cover the cost of repairs, which can be significant depending on the gravity of the issue.
This can save Honda Accord owners a lot of money and ensure that they don't have to pay for repairs related to safety concerns.
Finally, recall repairs can help maintain the value of a Honda Accord. When a recall is issued, vehicle owners must complete the repair as soon as possible.
Delaying or ignoring a recall can negatively impact the vehicle's resale value as it may raise concerns about the safety and reliability of the vehicle.
By promptly addressing the recall, Honda Accord owners can help maintain the value of their vehicles.
How to Find Out if Your Car Is Affected?
Finding out if your Honda Accord has been recalled is a plain 3 step process. First, find out your vehicle identification number (VIN). It is a unique 17-digit number that identifies a vehicle.
You can find it on your driver's side dashboard near the windshield, the driver's side door jamb, or the vehicle registration or insurance documents. After that, visit the official Honda website and click on the "Recalls" tab.
After that, you will be prompted to enter your vehicle's year, make, model, and VIN. Then, finally, check for any open recalls.
Once you enter your vehicle information and VIN, the website will display any open recalls that apply to your Honda Accord.
If there are any open recalls, the website will provide additional information. That will include a description of the issue, the potential risks associated with the problem, and instructions for scheduling a repair appointment.
Contact your local Honda dealer if your vehicle is included in the list. The dealer will tell you what to do and when.
What Should You Do if Your Honda Accord Is Affected?
As recalls are not regular events, it is very likely to be confused about what to do once your car is included in the list.
Though it has already been discussed, for your convenience- here are the things you should do to claim the recall.
Check the Recall
The first step is to check if the recall affects your Honda Accord. It can be done by visiting the official Honda website and entering your VIN (vehicle identification number). Confirming the matter by contacting your local Honda dealer is also possible.
Get An Appointment
After confirming that your Honda Accord has been recalled, contact your local Honda dealer to schedule a repair appointment.
The dealer will inspect the vehicle and replace or repair the affected part completely free of cost.
However, until the repair is completed, be extra cautious and drive your Honda Accord safely.
Final Words
For the sake of safety, it is important to stay informed about recalls. Honda has issued several recalls throughout the past years, and it is still doing.
These recalls address issues ranging from software glitches to potential engine problems. It is essential to take them seriously and address them immediately.
However, do not hesitate to contact your local Honda dealer for any kind of information or to clear out any slight confusion. The authority will be happy to help.