J pipe resonators are often used in car audio and motorcycle exhaust systems to improve performance. They offer several benefits, including better sound quality and increased power output.
You can calculate the size of your J pipe resonator by using its resonance frequency, which will depend on the type of exhaust system you have. If you're looking to increase your horsepower or torque, a J pipe resonator is a great option for you.
What Is A J Pipe Exhaust?
In technical terms, a J pipe is referred to as a quarter wave resonator. In most cases, you will find this pipe welded onto your exhaust, usually near the muffler at the rear of the car, and branches out in the shape of a J. After it branches out of your exhaust system, the pipe is closed at the end of the pipe.
As a rule of thumb, this pipe is calculated to be 1/4 wavelength shorter than the frequency of your exhaust drone. Due to this reason, it is called a "Quarter Wave Resonator".
This is an exhaust pipe that has been closed off at the end with a 90-degree bend at one end, which is welded onto the exhaust pipe of your truck. There are different frequencies associated with different RPMs, which is the idea behind the concept.
In addition, a properly lengthened j pipe bounces off the closed end, travels back down the pipe, canceling out the frequency and eliminating the drone. Perhaps you are asking why you don't change the muffler if the drone is so bad?
Wouldn't it be better if you just put back the stock exhaust? Couldn't you just put up with the drone? It's the best of both worlds; you get your desired exhaust note and the headache-inducing drone can be eliminated at the cost of a new muffler.
Do note that the J-pipes should be made out of the same materials, gauges, and sizes as your exhaust system, so they match.
J Pipe Exhaust Resonator
A J Pipe Exhaust Resonator is a device that helps reduce exhaust noise and vibration in your car or truck. You can find these resonators at most automotive stores and install them yourself easily.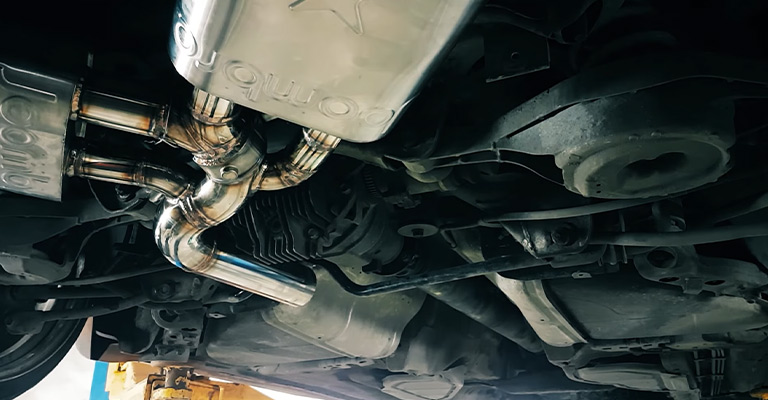 They come in different sizes to fit a variety of vehicles, and they improve the sound and performance of your engine by reducing emissions and improving fuel economy. Some people choose to replace their entire exhaust system with a resonator, while others just use it on select parts of their vehicle for improved performance.
If you're thinking about installing a J Pipe Exhaust Resonator, be sure to consult with an experienced mechanic first.
Quarter Wave Resonator
A J pipe exhaust is one of the most common types of resonators on the market today. It uses a quarter wave design to create an acoustic resonance chamber in which air can be expelled.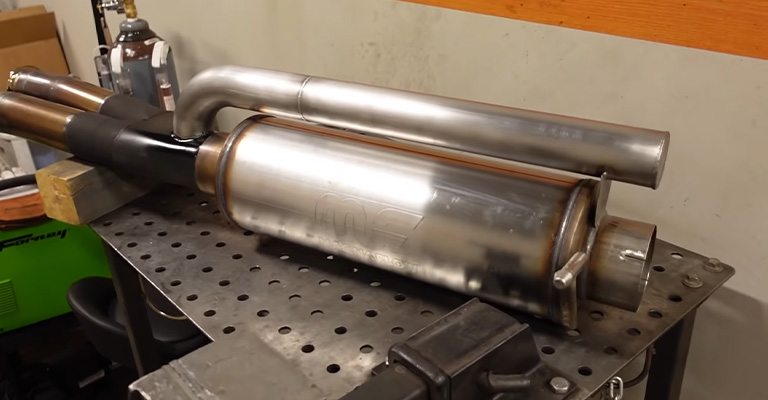 This type of resonator is perfect for amplifying low-frequency sounds and reducing noise pollution inside your vehicle or home office spaces. The J pipe exhaust is also known as a subwoofer muffler, due to its ability to reduce bass frequencies emitted by your car's engine or stereo speakers.
Installing a J pipe exhaust can make a significant difference in sound quality and overall performance.
J Pipe Design
A J pipe exhaust is a type of exhaust that uses the natural flow of air to help reduce emissions. There are many different designs for j pipe exhausts, so you can find one that fits your car and personality.
You will need to get an exhaust system designed specifically for your car if you want the best results.
J pipe systems are not cheap, but they may be worth it if you want to improve your gas mileage or reduce pollution levels in your community. Remember to take into account factors like noise level and appearance when choosing an exhaust system.
Benefits of a J Pipe resonator
A J pipe resonator is an essential part of any exhaust system for your car or motorcycle. They provide a variety of benefits, including reducing noise and improving performance.
If you have questions about what type of resonator would be best for your vehicle, speak to a mechanic or exhaust specialist. There are many different styles and sizes available on the market today, so finding the right one is easy peasy.
Not only do they improve the quality of your ride, but a J pipe resonator can also reduce fuel consumption by up to 10%.
How to Calculate the Size of Your J Pipe Resonator
A j pipe exhaust is an essential part of your car's emission control system and is required by law in many states. The size of the resonator depends on the engine size, make, model, and year of your vehicle.
You can calculate the necessary dimensions using a simple formula. Get a second opinion from a qualified mechanic to ensure that you're making the correct decision for your car's health and safety. Resonators come in different shapes and sizes to meet all sorts of needs – get one that fits your vehicle perfectly.
Is AJ pipe a downpipe?
AJ Pipes are a type of downpipe that deliver exhaust gas to the rear of your vehicle. They can be found on some turbo models (WRX, Forester, Legacy) and there are many possibilities as to where they connect in the engine bay.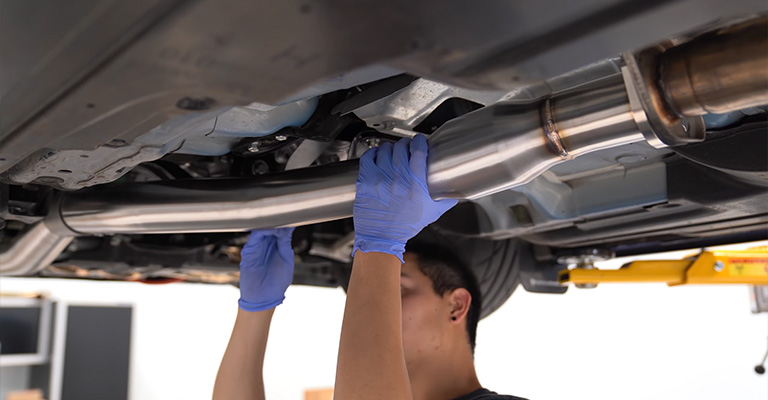 If you have any questions or concerns about your AJ pipe, contact a professional for assistance.
What does AJ pipe do WRX?
Downpipes are essential components on many Subaru WRX models to direct exhaust gas from the turbine wheel and wastegate away from the engine. A broken bolt or damaged downpipe can cause reduced engine performance, so it is important to have a working downpipe if you own a WRX model.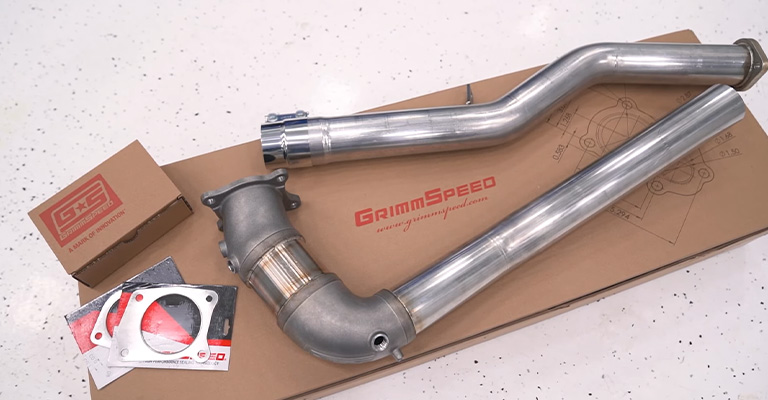 If your downpipe is ruined, it might cause reduced engine performance in your Subaru WRX model, so be sure to inspect it regularly for damage.
Do resonators make exhaust louder?
Resonators may increase the sound level when exhaust gases are redirected, less baffling and they reduce back pressure which can result in a quieter operation.
When making a purchasing decision, resonators should be considered because they will make your vehicle's engine run smoother and quieter while reducing emissions.
If you want to make your car more environmentally friendly but still enjoy a bit of horsepower under the hood, choose a resonator over an aftermarket exhaust system.
To Recap
A J Pipe exhaust is a type of exhaust system found on some vehicles. It reduces emissions by using the air flow from the engine to push fumes and heat out of the vehicle.