Honda Civic – B13 engine oil and transmission fluid replacement are necessary on a regular basis to keep your vehicle running smoothly. When you take your car in for repairs, make sure to bring the service records with you so that the mechanic can see what was done when your car last needed an oil or transmission flush.
If you experience any abnormal noises from the engine or Transmission, it may be time to have these components replaced as well. Be sure to ask the mechanic about any symptoms that could suggest a problem with either of these parts before taking action yourself (i.e., poor acceleration). Finally, always remember to drive safely and make an appointment for future maintenance.
What Is Honda Service Code B13?
You should replace the engine oil and transmission fluid if your Honda Civic shows code B13. Your engine oil performs a very important function, which is to lubricate the moving parts, thus reducing friction between engine components. Different fluids are used for transmissions.
Transmission fluid should be replaced every 50,000 miles according to many mechanics, even though some vehicle maintenance plans don't require it until 100,000 miles.
This fluid serves as both a lubricant and a hydraulic fluid. It helps your vehicle shift gears and cools the transmission, as well as acts as a lubricant.
You may need to change your transmission fluid even more often than usual if you drive your vehicle in a way that creates a lot of stress on the engine. The color of transmission fluid is often red when it is new, and it becomes darker as it deteriorates.
It's time to service the Honda Civic if it's showing the B13 code. You should change the oil and its filter, rotate the tires, and replace the transmission fluid. Depending on the dealership or shop, these services can cost between $150 and $300.
Trying to find the best price means calling around since it can vary widely from place to place. If you have the time, patience, and tools to complete these tasks, you could also do them yourself to save some money. There are many online guides available for each of these jobs, and none are particularly difficult.
Honda Civic – B13 Engine Oil and Transmission Fluid Replacement
Honda Civic – B13 engine oil and transmission fluid replacement are necessary to keep your car running efficiently. The code may indicate other problems with the vehicle, so it is important to have it checked out as soon as possible by a mechanic.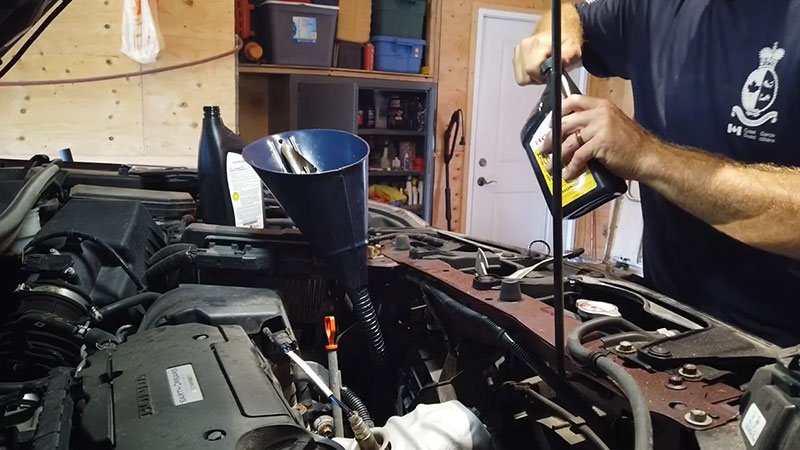 If you notice an increase in mileage or decreased performance, it's time for a service call on Honda Civic – B13 engine oil and transmission fluid replacement. Inspecting the lights, brakes, airbags and more can help determine if there are any issues that need to be addressed right away with Honda Civic – B13 engine oil and transmission fluid replacement.
How Often Should You Replace These Components?
Honda Service Code B13 is a warning light that generally means there is something wrong with the engine or vehicle. When you see this code, it's important to have your car serviced as soon as possible to avoid any further complications and costs.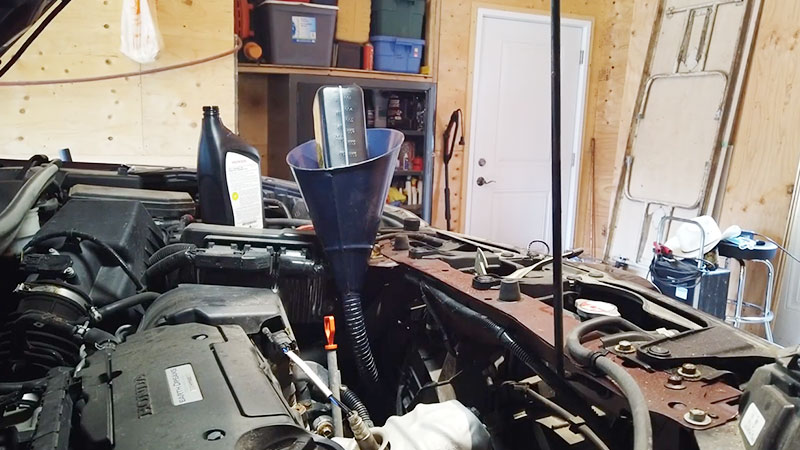 The components that can typically fail in Honda service codes are air filters, spark plugs, fuel injectors, and oxygen sensors. It's good practice to replace these parts at least every 10,000 miles – even if you don't see a service code. By knowing your Honda Service Code (B13), you'll be able to better anticipate when it may need servicing and save yourself some money down the road."
What to Look for When Receiving Your Vehicle Back from Repair
Honda service code B13 is the most common problem that mechanics encounter when servicing a Honda vehicle. Knowing what to look for can help you identify and solve this issue quickly.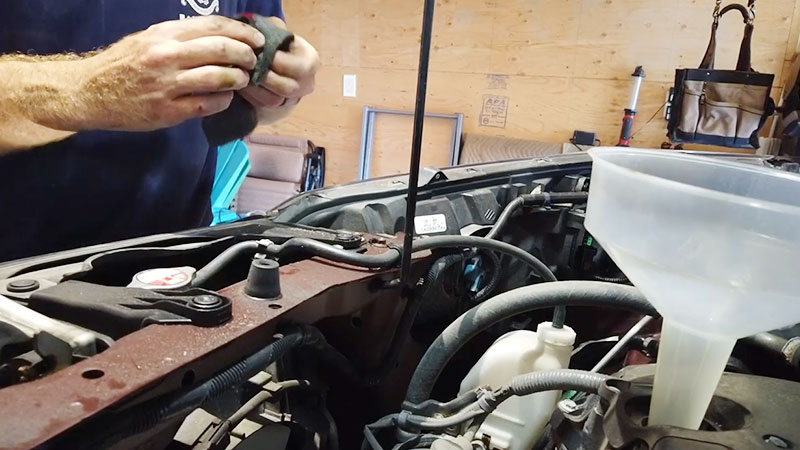 The following are some of the key indicators that signal an issue with your car: smoke, oil leaks, unusual noises, or poor performance. If you notice any of these signs, don't hesitate to bring your car in for inspection by a mechanic as soon as possible.
Make sure you have all the relevant documentation with you when dropping off your car so they can properly track it during repairs – this will make things easier on both sides.
Symptoms of a Failed Oil or Transmission Fluid
If you experience symptoms such as poor acceleration, loss of power, or grinding noise when driving your car, it may be time for an oil change and/or transmission fluid replacement.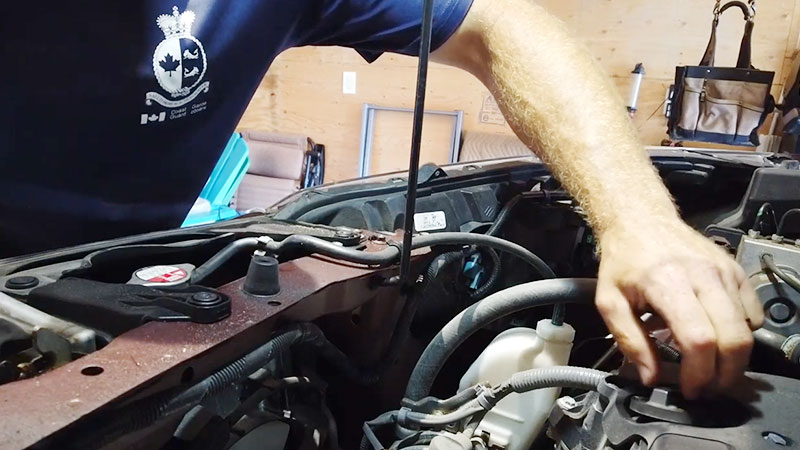 Honda service code B13 indicates that the engine oil has failed. Transmission fluid is necessary to keep your gears working properly by lubricating the internal components. A leaky transmission can cause decreased fuel economy, reduced performance in cold weather conditions, and even damage to other parts of your vehicle's system.
Schedule an appointment with a trusted mechanic as soon as possible to prevent any long-term damage from occurring.
What Does B13 Mean on a Honda Civic?
The B13 on a Honda Civic may indicate that the car needs transmission fluid, car wash, and oil & filter changes. Check your owner's manual to see if this code stands for anything else specific about your vehicle.
You can find these services at a local auto parts store or dealership without having to take your Honda in for service first. Keep an eye out for codes like B13 when you are scheduling maintenance work on your car – it could save you time and money in the long run.
How Do I Get Rid of Honda Service B13?
If you are experiencing Honda service B13 issues, reset your maintenance monitor and try turning the ignition switch on and pressing the Select/Reset knob until the engine oil life indicator is displayed.
Next, press the knob again for more than 10 seconds to erase all data from the maintenance monitor. Finally, start up your vehicle and check for any errors that may have occurred while attempting to reset your Honda service B13.
FAQ
What does service due soon B12 mean?
Service due soon B12 means that your car needs work and will need service soon. Services are necessary to keep your vehicle in good condition and you'll receive a notification before the service is scheduled. All vehicles receiving service due soon B12 will be detailed and inspected upon completion.
What is B12 maintenance, Honda?
Honda recommends inspecting the drive belt every 6,000 miles and lubricating all moving parts once a month. Honda also advises checking tires for wear and replacing air filters on high-performance engines once every 12,000 or 24,000 miles, depending on the model year.
How much does the Honda A13 service cost?
Honda A13 service costs $150 for a Minor Service, which includes oil change, rotating tires, and transmission fluid change. If you have all the necessary parts, the dealer near me quoted me $280 for what he called a "minor service." The total cost would be $450 if done at the dealership.
What does service code A13 mean?
If your vehicle's service light comes on, it means you need to have the oil changed, rotated and transmission fluid replaced. Schedule these services together so they can be done in one trip – that way there won't be any delays or additional costs.
How often should the Honda brake fluid be changed?
Brake fluid is an important part of a car's braking system and should be changed every 2-3 years, as recommended by Honda. The manufacturer doesn't provide any specific guidelines about when to change the Honda brake fluid, it's up to you to check if the fluid is contaminated or not.
To Recap
If you are experiencing Honda service code B13, it is likely that your car needs a new air filter. This is a common issue with Hondas and can be solved by simply replacing the air filter.
If you have any questions or concerns about this process, please call your nearest Honda dealership for assistance.