A reflash is essential for keeping your car running well, but it carries risks if done incorrectly by yourself. The only time you will be inquiring about Hondata Reflash is when you need to make some modifications to your vehicle.
Intakes and catalytic converters might be the only upgrades you intend to make to your car. Alternatively, you may prefer to have Hondata's expert tuners tune your car if you are not technically minded.
Now you can take advantage of Hondata's state-of-the-art computer tuning software and calibrations so you never have to worry about downtime. If you want to take advantage of these offers, just drive your Honda or Acura to any of the participating dealerships.
There are many tuned base maps to choose from, which they can install within minutes. A Hondata dealer can perform a custom tune if you want to go one step further.
What Is Hondata Reflash?
If you're experiencing problems with your car's performance, a refresh may be the answer. It's important to take care when performing a refresh – it can be dangerous if done incorrectly.
Various engine modifications can be complemented with a reflash by upgrading the engine computer. Honda and Acura's late-model performance vehicles can be fully tuned and data logged using FlashPro. The software includes FlashProManager for Windows.
With a FlashPro, you can tune your vehicle live using a variety of calibrations, as well as store real-time and stored data logging information from your laptop's USB port.
There are several advantages to Hondata reflashing:
An optimized fuel system, ignition system, and cam timing system.
No change in VTEC
Increased rev limiter to 7500 RPM
Removing the speed limiter
Up to 10-15 horsepower gain on the dyno, depending on the modifications
Torque at the top end ranges from 5 to 12 ft-lbs
A more responsive throttle
Regulatory compliance with California emissions
Reflash Requires removing the Engine Cover
Hondata recommends that owners of vehicles with a 3-year/36,000 mile or newer warranty perform a "reflash" every time their engine cover is removed for maintenance or repairs.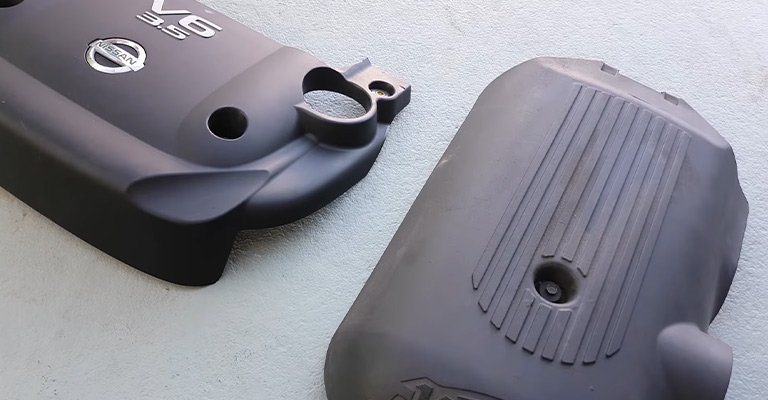 A reflash entails removing the engine cover and replacing certain parts within the electronic control unit (ECU). The ECU controls various functions related to your car's performance, including fuel economy and emissions levels.
Reflashing your ECU can improve those areas as well as increase driving pleasure by correcting throttle response and transmission gear shifting issues you may experience on occasion. Not all garages offer this service; be sure to ask before you commit to any work being done on your vehicle.
You, Will, Lose Your Car's Warranty
Hondata Reflash is a service that allows you to restore your car's warranty if it becomes inoperable as a result of the update. The process requires downloading and installing an application on your computer, which will then reset the engine control unit (ECU).
Make sure to read all instructions carefully before starting, as there are potential risks involved with this procedure. If you have had any work done by a third party that affects your car's ECU, such as installation of aftermarket parts or tuning, then you will need to take your vehicle into a dealership for Hondata Reflash too..
Once completed, make sure to keep track of any maintenance logs from prior updates so you can document when and how the update was performed should anything go wrong in the future.
It Can Be Dangerous If Done Incorrectly
Hondata reflash is a term used to describe the process of restoring your vehicle's computer system from a backup or original installation. If you are not familiar with this procedure, it can be dangerous and lead to data loss or even total engine failure in some cases.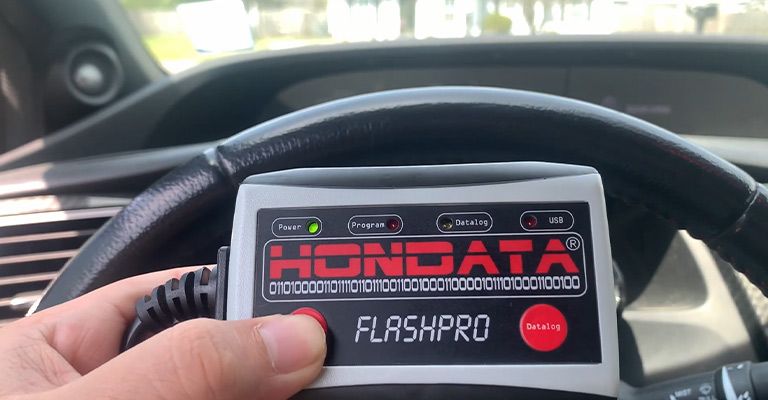 Always consult an automotive technician if you need Hondata to reflash work done on your car or truck. Make sure that all necessary preparations have been made before beginning the job, including having the correct tools and knowing what to do if something goes wrong during the update process.
Finally, take steps to protect yourself should anything go wrong while performing this type of repair – use proper safety precautions at all times.
There Are Many Factors That Affect Performance
Hondata reflashes can result in poor performance or worse on your vehicle, so it is important to be familiar with the different factors that affect a reflash's success.
You should also understand how to perform a reflash yourself if you need to take care of your own vehicle, as not all shops offer this service. There are many types of Hondata reflashes and each has its own specific requirements – make sure you know what you're getting into before undertaking one.
It is also important to keep an eye on any updates for your car's firmware; sometimes new software can cause issues with older reflashes and vice versa. If something goes wrong during a reflash, don't hesitate to contact a qualified mechanic for help – mistakes during these repairs can lead to further problems down the road.
Refreshing The ECU May Not Give You The Highest Levels of Performance Possible
Hondata Reflash is software that can be used to refresh the ECU on some vehicles. It may not always give you the highest levels of performance possible, but it is an option if your car isn't running as well as it could be.
You can find instructions online or through a dealership for Hondata Reflash and how to do it yourself if you don't want to pay for someone else to do it for you. The process may take time, so make sure everything is ready before starting – including having enough fluid in the engine and the correct tools available.
Don't hesitate to reach out to your local mechanic or dealership if you're unsure about whether or not reflashing your ECU will fix your problem – they may have experience with this type of work and be able to help guide you along the way.
Consult With A Professional
Hondata Reflash is a service that professional tuners can offer to their customers. The professionals will use sophisticated equipment and software in order to diagnose the problem and correct it as soon as possible.
There are many benefits associated with having your car tuned by a professional, including better fuel economy and increased safety.
Many people prefer to leave their cars in the hands of an experienced technician; this is especially true if they have never had work done on their vehicle before or if there are other problems present besides just tuning.
It's important to consult with a professional when you experience any type of trouble with your car, so make sure you schedule an appointment today.
What does Hondata Flash Pro do?
Hondata Flash Pro is a tool that can be used to tune your engine computer for intakes, headers, and more. It connects from your laptop's USB port to your Honda's diagnostic port, enabling you to tune your engine computer for intakes, headers, and more.
You will need a Hondata Flash Pro and a compatible Honda vehicle in order to use it properly; the Hondata Flash Pro is available at most major automotive retailers. The Hondata FlashPro is important because it enables you to get better performance out of your car – making driving easier and less frustrating.
Is Hondata Flash Pro Worth It?
If you're looking for a powerful base map and don't mind paying a bit more, the Hondata Flash Pro is definitely worth it. The mid-range punch is strong enough to handle most mapping tasks without issue, and traction control alone can make driving in tricky conditions much easier.
Installation was easy – even for someone with no experience installing maps – thanks to the user-friendly instructions provided by Hondata customer service. Finally, excellent customer service means that should you run into any problems along the way, they'll be there to help fix them quickly and efficiently.
Can You Tune Hondata Reflash?
If your car has a Hondata FlashPro, you can use it to deal with various tune-ups and ECU reflashes without taking it to the dealer. The Hondata FlashPro is more affordable than dealership reflash services and can provide some benefits over them too – like being able to do the work yourself.
Keep in mind that there's usually a price difference between dealerships' flash prose and what you could get from an authorized Honda dealer; find out about this before committing.
Lastly, if you're thinking of buying a new car soon or just want comprehensive maintenance/tune-up options covered under one roof, consider investing in a Hondata FlashPro.
How Much HP Does Hondata Add?
Hondata provides power and torque across the rev range, adding HP to most applications. Pound-feet of torque differential is gained by Hondata in different driving conditions.
The benefits of added horsepower can be seen throughout the rev range with Hondata's products. Hondata offers a wide variety of options for drivers looking to increase their performance levels.
Is Hondata a Plug-And-Play?
The Hondata S300 V3 Plug and Play Engine Management System is a plug-and-play system that requires no modifications to your vehicle before using it. The Hondata S300 V3 Plug and Play Engine Management System are compatible with most vehicles made in the 2000-2009 model years.
You need an OBD II port on your vehicle for installation of the Hondata S300 V3 Plug and Play Engine Management System, but include comes with a user manual. If you have questions about how to use the Hondata S300 V3 Plug and Play Engine Management System, don't hesitate to consult its user manual which is included.
Is Hondata Worth Buying?
Hondata is a valuable investment for those looking to improve their car's performance. The Hondata map improves power gains over stock maps and makes the driving experience easier than ever before.
It is easy to use and install, making it great for any driver out there. If you're looking to make your car drive better than ever before, then Hondata is worth the purchase.
Is Hondata Easy to Use?
Yes, Hondata is easy to use. Make sure you get the "flashing" procedures all correct before starting up the unit. It's simple to use and gets the job done quickly – perfect for busy motorists. Get started with Hondata today and save time on your next project.
To Recap
Hondata reflash is a software update for the Hondata because it improves the performance and reliability of the device.