Are you struggling to decide on Honda Civic EK or EG? Well, Honda EG is a bit older, but performance-wise, they are almost the same. Nevertheless, there are some particular differences you need to know.
So, what is the difference between EK and EG hatch? The first difference you will notice is its size. Honda EG is comparatively smaller in size while EC is a bit bigger; the same goes for chassis weight. Functionality is almost the same as well; one runs in 1.3v and the other 1.5v. 
However, we will talk about their history, design, racing compatibility, and cost in this article. Stay with us to learn about their differences in detail.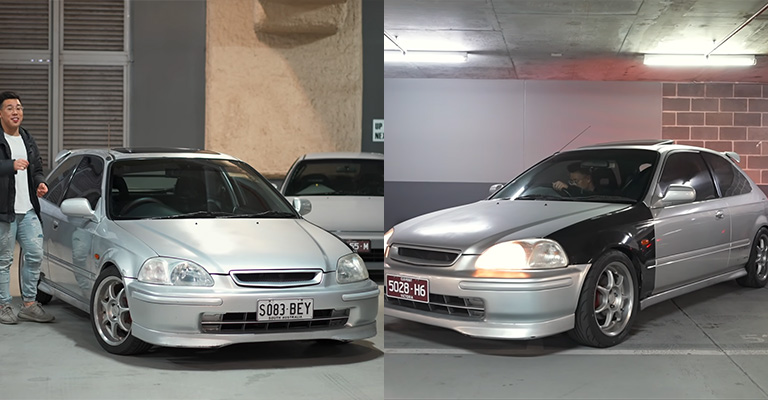 What Is The Difference Between Ek And Eg Hatch? Let's Go Over Them Point By Point
In terms of functionality, design, and appearance, both are very similar, but it is the small differences that distinguish them. Read through to learn the major differences between these two models.
History
In 1992, the Honda Civic EG hatchback was introduced as the company's fifth-generation automobile. It is flawlessly constructed, with proper design and functionality. Even though the handling is a little sloppy, it is still quite fast. It has a fantastic appearance. Many options are available for this vehicle.
The Civic EK, on the other hand, is a Honda automobile from the sixth generation. It first appeared in 1996. Fifth-generation automobiles are larger than their forefathers. As a result, EK will be slightly larger than EG.
It also has a more aerodynamic body and a heavier chassis. Another advantage is that the Civic EK has a longer wheelbase, which is useful on the racetrack.
Differences in vehicle type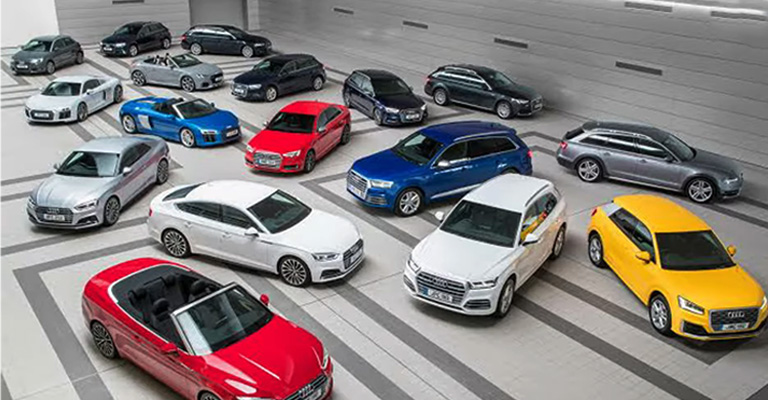 Both cars come in a variety of body styles, including sedans, hatchbacks, and coupes. The hatchback style is available in both types of cars. But the main difference is EK has three door option whereas EG has a five-door option.
Besides this, EG has DX, EX, and LX trim with additional Si-type trim. Unfortunately, EK has all that except Si trim type. So in EK, there will be no sunroof. But this is present in the EG version.
Likewise, windows in both have a little difference. Although Honda EK launched later, it has a manual type window, EG has the auto power window in it.
Engine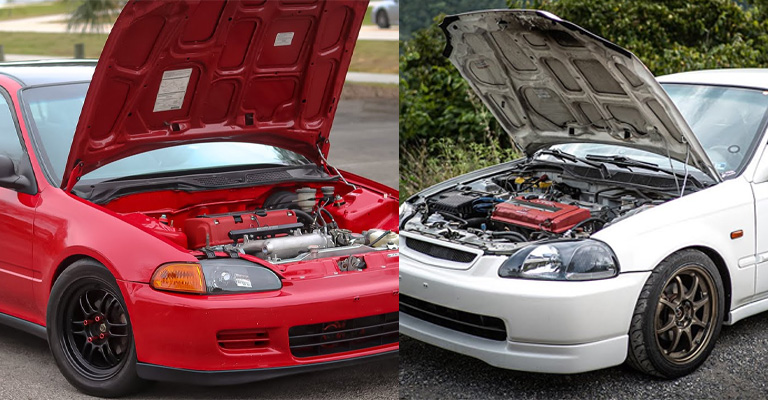 Honda Civic EG hatchback's CX is the base model. In this model, they offer multiple versions of this car. An inline-4 engine with a displacement of 1.3 liters (producing 74 horsepower). An inline-4 powered by a 1.5-liter D15B (producing 103 horsepower) and a 1.5-liter D15B7 engine (producing 102 horsepower).
On the other hand, the Honda EK hatchback comes with a 12-valve SOHC engine that dispenses 1.8 liters (1,751 cubic centimeters/ 160 hp). In this case, direct comparison is challenging. It is EK that offers the most horsepower, however.
Wheel
In the wheel section, the EK has a wider wheelbase, which means that vehicles with longer wheelbases provide a safe and comfortable ride. But Honda EG has the traditional size 13-inch wheel. Another important feature is the wheel rim type.
While Honda EG is constructed with alloy wheel rims, Honda EK has steel wheels. Steel is, therefore, more resilient and less expensive, giving Honda EK advantages.
Racing Compatibility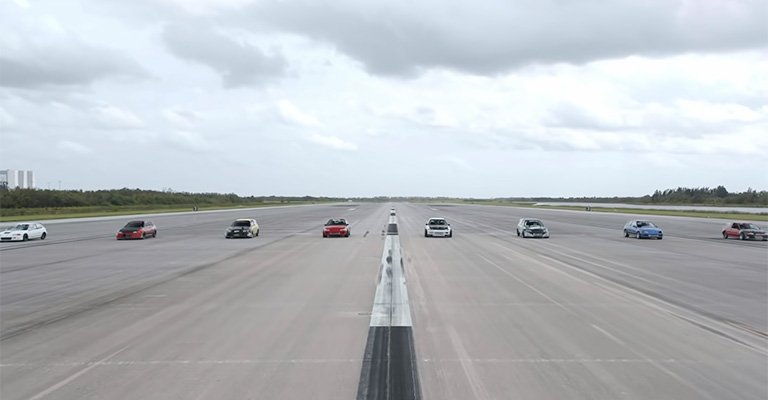 Both the Honda EK and EG are great for all sorts of racing, including lap, drag, supercross, or time attack series. However, EG is more popular in track because of its light chassis and convenient body size.
EK, on the other hand, is a kind of vehicle that offers you greater track stability. Its body has been adjusted, and it has excellent brakes and tires. Thus, racers consider this car to be more track-friendly. However, it isn't the fastest because the chassis weight and overall size both cause problems in the speed section.
So the chances are always fifty-fifty. One untold aspect of EK is that it has more customization options than EG. As a result, people should make use of it.
Other differences
Both cars have different types of brake styles. Where EG has ABS-type brakes, it means it has better traction control and increased stopping power. Unfortunately, this is missing in the civic EK car.
Similarly, the Honda EK version lacks an airbag, which makes it less safe, whereas the Honda EG has an airbag option.
Cost and Servicing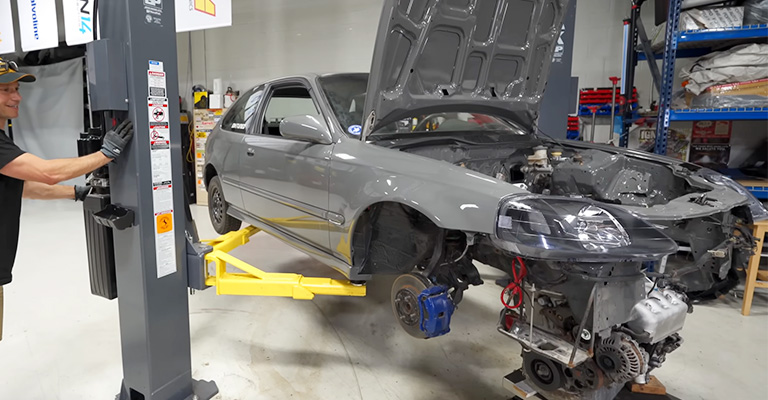 The car's exact price is difficult to determine because both are currently quite old. The Honda EG, however, is comparably less expensive than Honda EK. The Honda EK is somewhat expensive because the manufacturer used more modern tires, brakes, and transmissions in the EK model.
Accordingly, the servicing of this vehicle is almost identical unless you customize it to your preferences.
FAQs
Here are a few questions regarding the difference between Honda EK and EG hatch. Hope this gives you more information.
Q: Which one is better to buy: the Honda Civic EK or the EG hatch?
Actually, it depends on how you use it. Both are excellent and very comparable if you just want to purchase this for daily use. Despite the fact that the Honda EK is a sixth-generation car, you don't really notice a difference in the end.
However, if you need a car for racing, it should be a Honda Civic EG because it's speedy. You need to modify it a bit to get the best result.
Q: Is the Honda Civic Sedan better than Hatch?
As usual, Honda sedan models are a bit big in size with a four-door design and provide moderate fuel efficiency. The hatchback, on the other hand, has two doors and is usually equipped with a better engine with more horsepower. So, Hatchbacks are typically a better option than sedans.
Q: Are Honda Civic engines the same across all nations?
No, they are not. Honda automobiles produced a unique model of the car for demographic transition. Customer preferences are the reason; when purchased from a different country, the same Civic car may have different parts or engines.
Therefore, if you buy a Honda car from another country, make sure it's the USA version; otherwise, you might run into problems.
Final Words
Hope now we got your answer regarding the question, what is the difference between EK and EG hatch? Honda Civic EK and EG hatch are both very popular models. Believe it or not, both models are doing great in the business. Customer preferences are also quite similar in both countries.
The major distinction between the two cars is in their overall making. Functionality is nearly identical. In terms of design and stability, there are slight differences. Honda EK is typically one step ahead of the Honda EG hatch, but that is not a big deal.