Trip A and B refer to the Honda odometer's two trip meters that work in concert. While trip A stands for the miles after each fill-up, trip B estimates the distance you've crossed on a journey.
These codes appear in Honda through the digital odometer (almost all Honda models have had a digital odometer since the early 2000s), which you can control using a specific button located at the speedometer.
Honda's code services never let you down. With trips A and B, the odometer always helps you keep a record of how much oil you use between fill-ups.
However, if you're a new Honda owner, you have so much more to learn regarding Trip A and Trip B Honda. So, stay tuned till the end of the blog.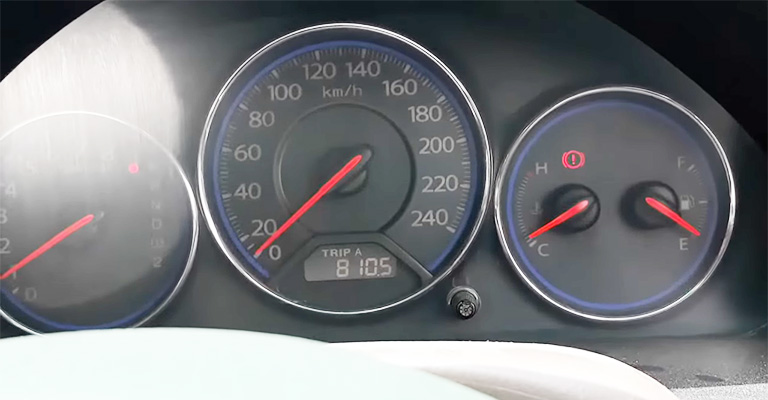 Understand Trip A Better
On the odometer of your Honda, trip A is responsible for showing the mileage after a certain period. In Honda, the duration would be time between two fill-ups. This way, you can calculate how long a gas tank lasts for your vehicle, basically an easier way to understand the fuel economy.
But there's a method of getting the right numbers from the system. You'll need to reset it before every fill-up. Now the question is how to reset the trip meter.
Let us show you the simple procedure:
Long press the reset button on the meter
Wait for trip A to show zero
Release it, and you're done
However, that's not the only way to use trip A. You can also use it to record your Honda's lifetime mileage. Everything depends on the time you reset the meter, that's all.
Understand Trip B Better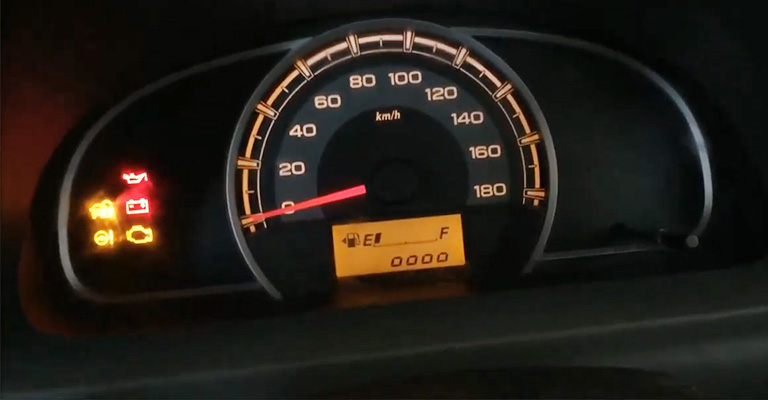 For starters, trip B doesn't work in a different way than trip A. But this is an individual meter. This means if you reset trip A, trip B won't be affected at all.
Usually, you get an alternative gauge from trip B that measures the short-term mileage. On the contrary, trip B can be used to count on the long-term distance as well.
The counting won't stop until you reset it. So, you can record the mileage for as long as you wish. The reading will go back to zero the moment you reset it.
Anyway, the procedure of resetting trip B is the same as the process with trip A.
Difference Between Trip A and Trip B
In the shorter scene, it is hard to pinpoint a difference between these functions since both are used for counting the distance you cross. However, there's one obvious difference between these two.
Trip A is meant to be reset every time you go for a fill-up. But trip B can be left on for running as long as you want; there's no limit.
So, if you ever wish to count the fuel economy of a certain period, you have to use Trip A. On the contrary, trip B will be more comprehensive if you wish to learn the total estimation.
Learn How to Read Trip A & B on Odometer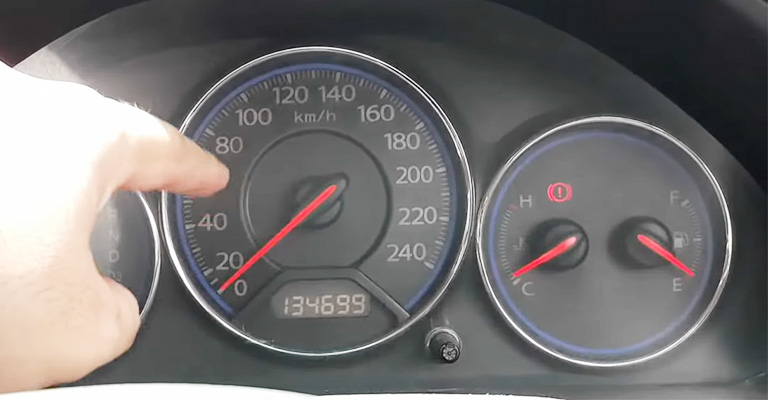 The dashboard of your Honda typically has 6 digits on a small rectangle. So, to enter trip A, you need to press the button. Then you can see the miles in numbers on the odometer.
Change the button once again if you wish to switch to trip B. Then the screen will display the figures trip B has measured so far, and that's how simple the whole procedure is.
Frequently Asked Questions
Can you turn off trip A & B functions?
Yes, you can switch off the functions. All you have to do is clear the reserved data in the trip odometer. To do this, you are to reset the trip odometer. But this is temporary. You can't permanently turn off the functions. Once you start driving again after a reset, these will start again.
Can resetting trip B affect trip A?
No, it can't. Resetting the trip meters have different buttons. If you reset the whole odometer, then it'll affect both trip meters.
Where do I find the odometer in Honda?
The odometer in a Honda is located on the dashboard of your Honda. On newer models, you'll find the digital one. Older models have mechanical ones.
Wrapping Up!
Here we're at the end of our blog today. By now, we expect you to completely understand how Trip A and Trip B work.
We have always been obsessed with Honda's servicing functions. Trips A and B enlighten you with everything you need regarding your vehicle's mileage equation.
However, if you have further questions, consider checking the manual from your Honda. It'll answer the question: what are Trip A and Trip B Honda briefly as well.