If you own a car and operate it on a regular basis, you should inspect the engine valves. It is crucial because a dropped engine valve will have an impact on the overall performance of a car.
So what should one do if an engine valve drops? According to experts, the car will live as soon as it is fixed. However, to avoid internal cylinder difficulties, the cylinders should be examined by a mechanic first. Then it should be entirely rebuilt, but sometimes simply replacing the head is sufficient.
Depending on how much you care for your engine, your car will last longer. It will also guarantee you a comfortable driving experience. Stay with us to have more in-depth knowledge about this matter.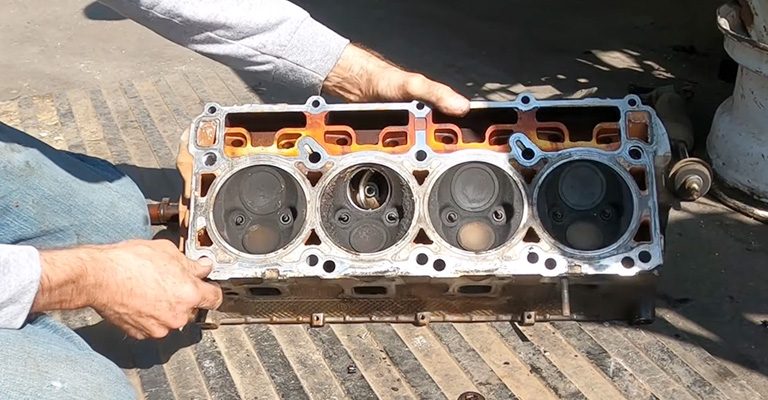 Steps To Be Taken When Engine Valves Dropped In
What should you do as soon as you realize your automobile has a damaged engine valve? The procedures described below may be used in an emergency or during the early phase of suspicion.
Call a mechanic immediately. If an expert is not available, quickly have a look at the cylinder from the outside
To measure the damage range, carefully remove the cylinder heads from the engine
Try to be sure about how much damage the cylinder has inside
Decide if it is alright just to repair the cylinder head. If so, take the necessary steps to repair
Dropped engine valves should be repaired or replaced by a mechanic. If you think you're an expert, only in that case can you try to fix the issues? But it is always safe to hand the job over to a professional technician. It might demand some money, but it will ensure your car is getting the service alright.
Repair or Replacement?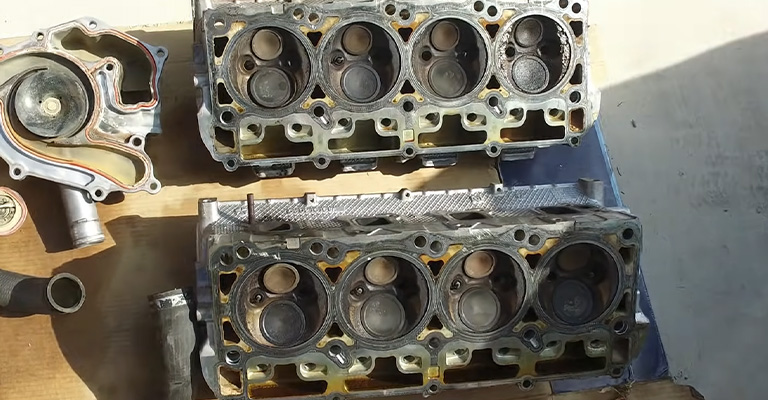 After deciding what your car needs, take the necessary steps regarding this matter. Repairing a cylinder head is always good as per expert assumption. Because repairing means, your car still has the original material inside. Nothing can be as suitable as an initially fitted machine with an automobile. Besides, the cost is also a thing to be considered.
Likewise, it is always wise not to spend money where it is not required. Repairing saves a lot of money. It consists of the technician charging only some other cheap thing to be bought if needed, perhaps.
It is, nevertheless, recommended to replace the other valves in the other cylinders as well. It ensures optimal engine combustion. So, if you want to invest some money to ensure your safety, it may be a wise decision.
Cost Analysis of Replacing Engine Valves Dropped In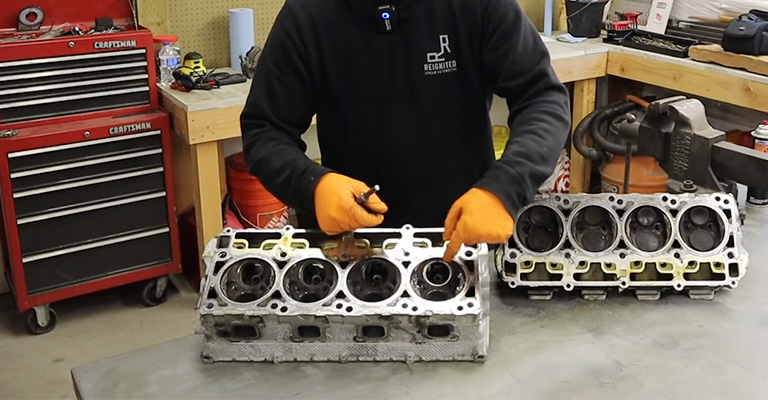 You should have a rough idea about how much you might end up spending in case of a dropped engine valve replacement. In general, a car repair technician charges up to $100 per hour in the USA. But your dropped valve replacement cost depends on how long it takes to replace it.
A whole valve replacement in a car often takes at least 8 hours to a couple of days and in some situations, up to 3 days. A single cylinder may have four or five valves, with each valve replacement costing up to $200.
So, if your automobile has at least one cylinder with five valves, your cost might range between $1000 to $2000. Additional expenditures, such as the purchase of valves, may be required. As a result, it is unquestionably expensive.
Understanding The Signs of Engine Valves Dropped In
You may be able to take safeguards if you understand how your automobile engine is suffering. It may save you money and valuable time. In general, it is related to a car's spring brake or a piston at times.
Few signs that indicate engine valve trouble are
Your car might behave abnormally. Even it can be stopped sometimes
Your car engine valves might create noise. Ticking or popping noises are the most common things in that case
The tailpipe may Produce smoke with blue color. It is often said that it is such a vintage sign to be sure about some engine troubles
Automobiles may be lost their speed. Or generating speed acceleration might be hard
The engine can lose its power and it is very normal because a dropped engine valve can damage the whole inside of a car
So, these are the most common things to happen with a car when it is experiencing a dropped engine valve. Being alert about these things will not only be beneficial for your vehicle but also offers less anxiety.
Conclusion
If you take good care of your vehicle and give it some time to make sure everything is in working order, it may last longer than you anticipate. The valves inside the engine need to be examined because they handle the majority of the pressure.
Therefore, all you need to do is inspect it on a routine basis and fix or replace it as required. Driving with an engine valve dropped in may cause significant harm and cost you a lot of money. However, there are several preventative measures and solutions available.