Determining how much power you can expect from your vehicle sometimes gets challenging.
While BHP (brake horsepower) gives you a hint at the amount of strength from your vehicle, WHP (wheel horsepower) gives a more accurate reading while judging the power loss factors.
The primary difference between Brake HP and Wheel HP is that the power output from wheel HP is measured at wheels. On the contrary, brake hp is measured at the dynamometer.
And this single difference matters a lot in the case of comparing horsepower. It impacts external forces including mechanical wear and friction.
However, the topic we've triggered is crucial enough. Why don't you go through our whole blog on Brake Hp Vs Wheel Hp to meet all your inquiries? Stay tuned!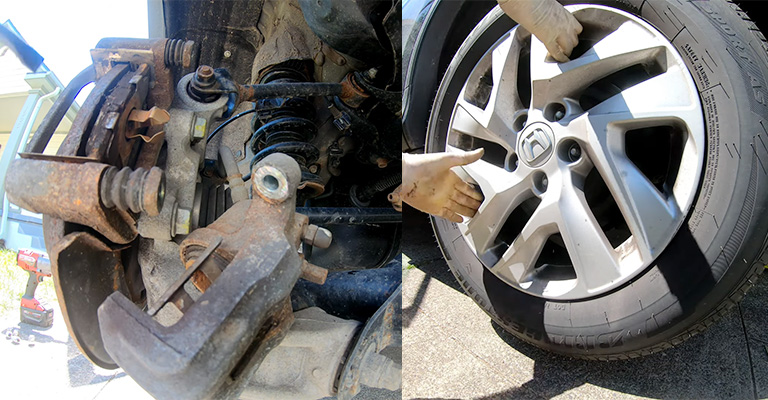 Brake Hp Vs. Wheel Hp: Comparison Table
Before stepping into any elaboration, a detailed table can give a crystal clear idea about the differences between WHP and BHP. Check out:
| | | |
| --- | --- | --- |
| Comparison Factor | Brake hp | Wheel hp |
| Measuring Factor | Measures the total amount of power produced by the motor (doesn't count on the loss of power due to different components such as transmission, alternator, cooling system, etc.) | Measures the amount of power you get during driving conditions (excluding the amount of front-wheel running power loss, drivetrain power loss, gearbox efficiency, etc.) |
| Purpose | Having the exact power-producing capacity of the engine | Counting on the accurate reading of power your vehicle can actually use to perform |
| Measured at | Engine | Wheels |
Why Do We Count on the Differences Between BHP & WHP?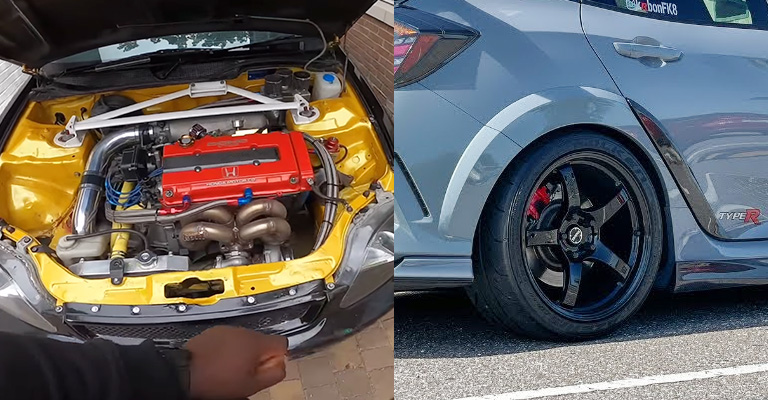 To be brutally honest, automakers make a big deal out of horsepower figures. If you ask for the features from their newly launched vehicle, hp is going to be the key header.
But they use the crank (BHP) for measuring the publicized hp figures. This way they get to publish a larger number since BHP doesn't show the amount of power loss. Unfortunately, the buyers prioritize this factor equally.
What they don't know is the difference between BHP and WHP. That's why they often fall victim to the bigger number of the advertised hp.
If the automotive owners showed the horsepower in WHP, the buyers would have known the accurate power efficiency of the vehicles. This is why it's important to know the differences between these two figures.
Understand the Figures Individually
Learning about the figures thoroughly is significant enough. This way we'll be able to make a proper judgment without missing any key factor.
Brake Horsepower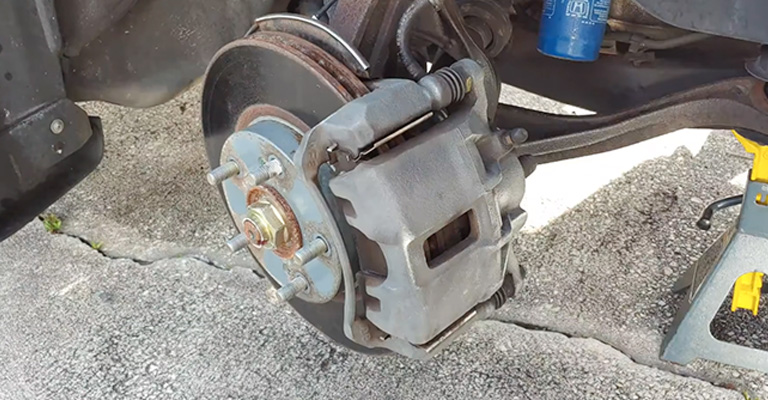 Your vehicle's maximum power output from the engine is presented by the brake horsepower. In this figure, there are no frictional losses from the drivetrain involved.
The bottom line is, if you get your engine outside your vehicle, this figure will show the total amount of power it makes all by itself. BHP is quite similar to hp.
Thus, when people mention hp, they mostly mean BHP. Both figures are estimated hydraulic brake dynamometers.
This is a device used for measuring the resisting braking energy which is produced during the rotation of the crankshaft of the engine.
Good BHP
A regular-size car mostly offers around 120 BHP. But a larger family-size car should offer up to 120 to 200 BHP. And a vehicle that offers more than 200 BHP, will be marked as a high-performance one.
Wheel Horsepower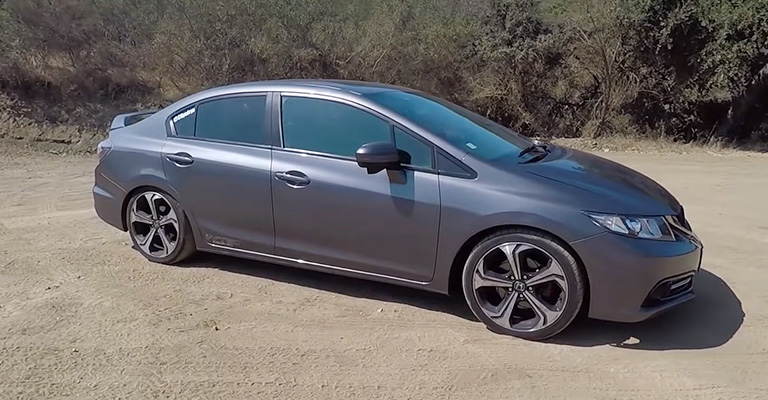 We need to use a chassis dynamometer for calculating WHP. You'll find this in any performance shop. Now the real question is what's the amount of hp you're going to lose from crank to WHP?
On average, crank hp is 15% more than WHP. This simply means approximately 15% of power gets lost in the name of friction or mostly in the drivetrain.
But a bunch of factors are considered in this case. The type of car matters in this case. Depending on whether the car is manual or automatic, the engine's power varies.
While manual ones take 20-25%, automatic ones do not take away more than 18-22% of engine power.
Good WHP
On average vehicles come with 180-200 WHP. But 250 WHP for a regular size and 400 WHP for a bigger car can pull out decent performance from the vehicle. Generally, above 400 WHP is considered to be a fast car.
BHP Vs. WHP- Final Verdict
While measuring, we believe you should go with WHP. Some might argue that this is not the right choice, but it surely leaves you with an accurate estimation.
While BHP presents the big numbers only, WHP shows the actual numbers. On the contrary, if you're using it for business purposes, BHP figures will be the better option for advertising. Let us give a proper definition through an example.
If you publicize that your car will offer 180hp, it doesn't mean the WHP will stand for the entire number as well.
Some power will be taken away by axles, CV joints, differential, driveshaft, transmission, etc.
Now it's totally up to you. It's pretty obvious that WHP is an accurate reading but BHP isn't. It's just an estimate. So, while you're choosing, it's better to go with WHP.
Converting BHP to WHP
It's usual that owners always represent their vehicle with the BHP figure. So, it is significant for you to learn the method of converting it to the WHP figure.
To do this, you need to follow up the formula where you're to multiply the BHP figure by 0.746. The result from it will be your wheel hp figure.
You might always get a higher BHP than a WHP reading. BHP doesn't have anything to lose due to the engine and axle, so the fuel efficiency will show a high rate in this case as well.
Frequently Asked Questions
Is the WHP faster than HP?
No, rather; it's slower than hp. It shows reading approximately 20%-45% on average.
Why do we multiply the WHP figure by 746 to get BHP?
1 WHP is equal to 746 watts. And this means it's equal to 0.746 kilowatts (kW). To convert any number from WHP to BHP, multiply it by 746 and you're done.
Does a higher HP mean a faster car?
Of course. Horsepower refers to the amount of power your vehicle's engine produces. Thus, the more the merrier. More hp means more speed and power from your vehicle.
Wrapping Up!
Automotive factors often confuse beginners. But this doesn't mean you have to sit there without doing anything. All you have to do is ask.
So, when you asked for elaboration on Brake Hp Vs. Wheel Hp, we tried to break down every significant factor. We hope you won't have to go anywhere else for any further information.
However, count on the tips we shared for a better experience. Good luck!