You should be able to drive your car smoothly in all modes of operation – fast, slow, stopped, and idle. However, you may need to visit the mechanic if the vehicle shakes during idle.
As soon as the light turns green, your car starts shuddering and continues to do so until you depress the accelerator. Why does this happen? We will cover a few things in this article, including this one.
When a car shakes only while idling or stopped, not while driving, diagnosing it is much easier than trying to figure out why it vibrates when accelerating. This is because when you're stopped, only your engine moves.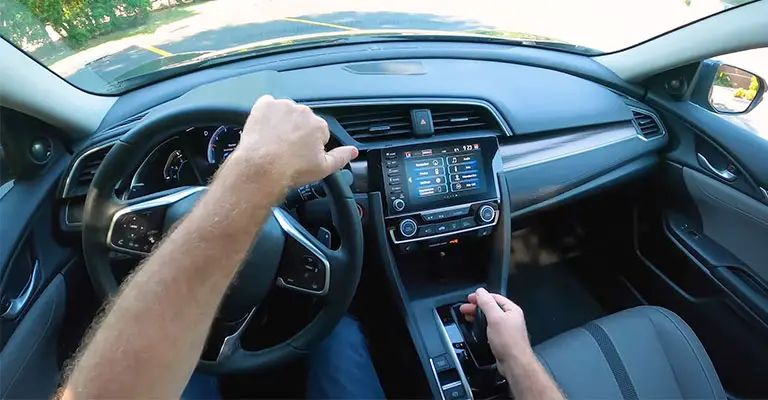 When Does My Car Shake At Red Lights? What Are The Most Common Causes?
Fortunately, you can focus all your troubleshooting effort on the engine-related rough idle issue. Unfortunately, when it comes to car parts, engines are among the most complicated.
Your car may shake or shudder while idle for a variety of reasons, and you may need to make repairs. Here are the most common reasons.
1. Motor Mounts That Are Broken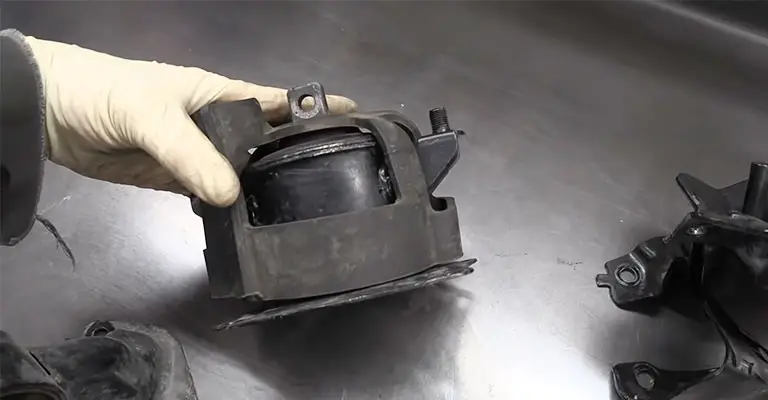 Cars are attached to their engines by motor mounts. Unfortunately, mounts that secure your transmission to the engine can also cause unwanted vibrations in your vehicle.
It might indicate damaged or broken motor mounts or transmission mounts if the vehicle shakes or shudders a lot when stopped at a stoplight or when parked with the engine running.
Try shifting the car into neutral to determine if this is the problem. A mechanic needs to inspect the engine's motor mounts if the shaking subsides.
2. A Timing Belt That Is Worn Out Or Poorly Adjusted
First of all, make sure your timing belt does not wear out. It should be changed at the mileage milestone recommended by your vehicle's manufacturer.
Timing belts, serpentine belts, and v-belts on other systems are common causes of engine vibration and squealing.
Things like fans and other parts will not rotate or operate properly or at the correct speeds due to a loose timing belt or other belts that may be worn out or loose. The engine will produce strange noises and vibrations as a result.
It can cost thousands of dollars to repair a broken timing belt. You should have your vehicle inspected immediately if squealing occurs with the vibration when stopped or while driving.
It's easy to solve these problems by checking the belts to ensure they're properly installed, adjusted, and working.
3. Hoses That Are Loose, Disconnected, Or Broken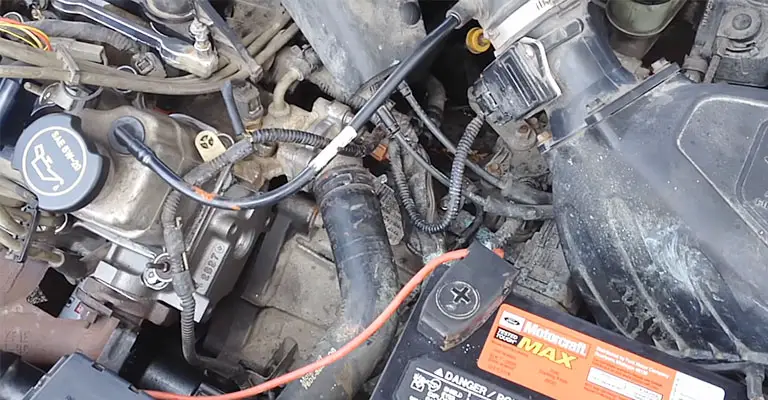 While you're waiting at a red light, a hose might not seem like it could cause a car to shudder, but it can.
It is easy for an engine to shake and shudder when the fuel intake system isn't adjusted properly or is dirty.
As a result of burning gasoline, your vehicle's engine relies on vacuum hoses to handle byproducts.
A loose, worn, or broken hose could cause your engine to chug when you're moving or shake or stall when you're standing still. Fuel pumps should also be checked for wear and possible problems along with the intake system.
4. Timing Problem With The Camshaft
You will typically experience vibrations and shaking in your engine if it is misfiring. Faulty timing can cause an engine to misfire.
This is more common if you just serviced your engine, but if your belt or chain is damaged or worn, you can experience timing issues.
5. The Fuel Intake System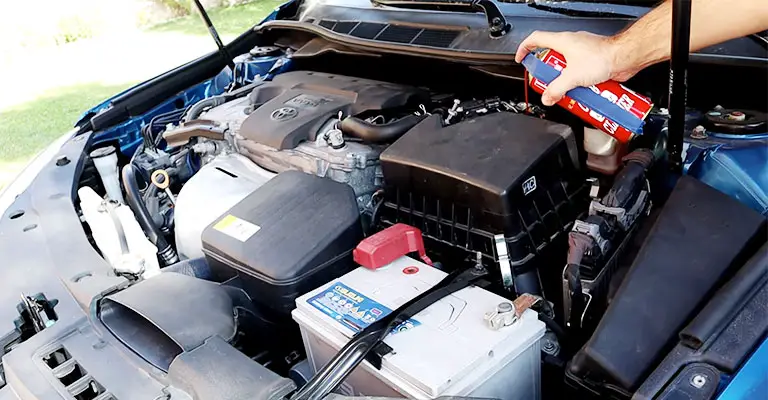 In your car's intake system, carbon builds up as the fuel is burned to run the engine. Inefficient fuel consumption can cause your engine to shudder when you're at a stop, so make sure your fuel intake system isn't clogged.
Intake valves deliver fuel to your engine, so they should be cleaned regularly to avoid clogs and shaky engine performance. Shaking and shuddering can be caused by a dirty or improperly adjusted fuel intake system.
6. The Fuel Filter Is Clogged
It is easy for an improperly adjusted or dirty fuel intake system to cause an engine to shake and shudder.
In addition, fuel intake valves can become clogged with sludgy buildup as the car ages, accumulating thousands of miles of wear and tear.
When valves are clogged or poorly adjusted, uneven amounts of fuel are delivered to the engine, which results in the engine shaking or shuddering as it idles.
Fuel pumps should also be checked for wear and potential problems along with the intake system.
7. Spark Plugs That Are Dirty Or Worn Out
The automotive industry boasts that you can wait for 100,000 miles before changing your spark plugs, but this isn't always true.
Dirty or worn-out spark plugs will prevent the engine from properly igniting the fuel in each cylinder.
If your spark plugs are dirty or worn, your vehicle will shake when you are stopped. When a plug is dirty or worn, it cannot properly ignite the fuel in the piston cylinder and misfires. It's not that expensive to buy new plugs.
It is sometimes possible to clean dirty spark plugs, but it is usually cheaper to replace them since they are generally inexpensive. In addition, a good mechanic can ensure the installation and calibration of these devices.
8. Air Filter That Is Dirty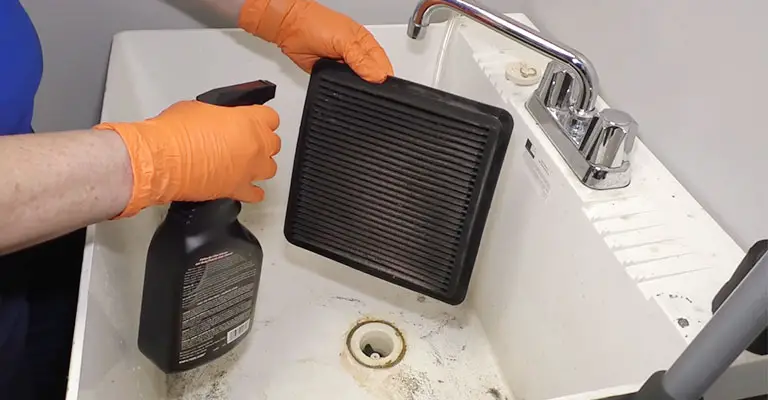 If the air intake is interrupted, your engine may vibrate and not run as smoothly as it should. A dirty or clogged air filter prevents enough air from reaching the combustion chamber. Therefore, not enough fuel is injected.
You will experience some shaking when you are stopped when your RPMs drop below the normal idle range (usually about 700 RPMs). Some cars stall when the RPM drops low enough and needs to be restarted because of this.
It's relatively easy to replace an air filter yourself, and you should only have to pay about $10-$20 for a new one.
It is also possible to purchase reusable air filters that can be cleaned instead of replaced. The short-term cost will be higher, but the long-term cost will be lower.
9. Sensor For Mass Air Flow That Is Faulty
The mass air flow sensor (MAF) can also cause your car to shake while stopped, which is the least likely cause.
In most cases, a faulty MAF will cause the check engine light to come on, so it is possible to confirm the problem by scanning any stored trouble codes.
If it malfunctions and sends incorrect readings to the car's computer, the wrong amount of fuel can be injected into the engine at the wrong time if it calculates air-fuel ratios correctly.
In A Nutshell
If your car shakes when it comes to a halt, it's a warning sign. Your car needs to run smoothly at all times, whether you are driving or stopping.
If your engine shakes at low speeds or when stopped, it's time to see a mechanic if you notice the vibration in your steering wheel.
It is important to bring your car in for a multi-point inspection as soon as possible if you notice any of these symptoms.
The best thing you can do is have a mechanic perform a thorough inspection as soon as possible – before your small problem becomes a major one.