There are likely to be many questions you have when your car stalls. Is there a reason why the vehicle stalled? Does the engine have a problem?
Is there anything I can do to get my car started again? Learn what causes your vehicle to stall and how to fix it in this article.
When your car stalls when you start, it can be caused by anything from a clogged fuel filter to low fuel. Sometimes, something more serious needs to be replaced, such as the air filter.
In some cases, your car's engine may even cease to run while you're driving. If a car engine stall occurs, don't panic, because we are here to help you prepare.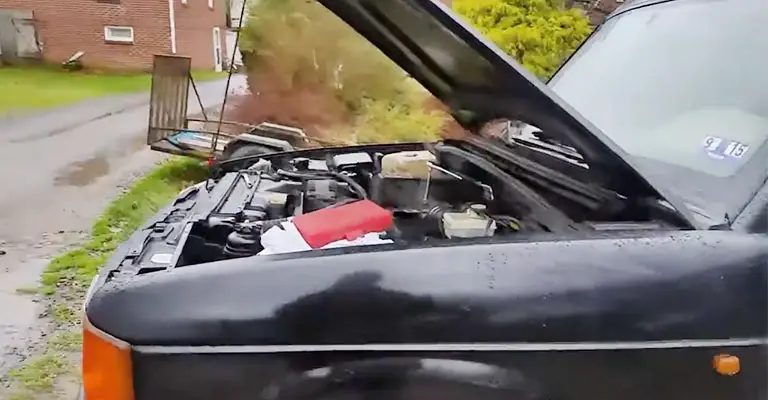 What Causes Car Stalling Problems?
Several factors contribute to car stalling. The most common problems are a low fuel level, a lack of air in the fuel system, clogged fuel lines, and contaminated gas filters. Many factors can cause a car to stall, including:
Loss of spark, for example, is an ignition-related problem
Sensor reading hot for coolant
Clutch release problems (only on manual transmissions)
Your car may have low fuel pressure if it only stalls on inclines.
Airflow is impeded by a dirty air filter
Having a dead battery
EGR valve, fuel pump, or alternator malfunction
Cold stalling and intermittent stalling are usually caused by an insufficient fuel mixture.
A gas tank that is empty
Common Causes Of Engine Stalling Explained
In the event of a car stall, the engine has stopped working for a variety of reasons. For example, the car may not be getting enough air or fuel because of a mechanical issue.
There are a lot of situations in which your car can stall. For example, it might stall during driving or shortly after starting it up. Here are some of the most common reasons why cars stall.
1. Distributor Cap That Has Corroded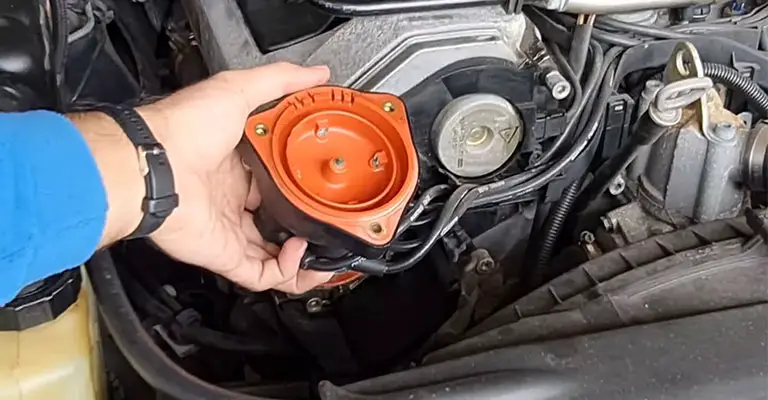 Voltage is sent to the spark plugs through this cap, which covers the distributor. Corrosion on the distributor cap can cause your car to stumble during acceleration or even stall.
2. The Coolant Sensor Is Faulty
Overheating vehicles with coolant sensors will cause the engine to shut down immediately to protect the engine. Stalled vehicles might be caused by faulty sensors giving incorrect readings.
3. Air Filter That Needs To Be Cleaned
The clog or excessive dirt in your air filter will cause your car's airflow to be hindered, and it may cause the car to stall.
4. Fuel Pressure Is Low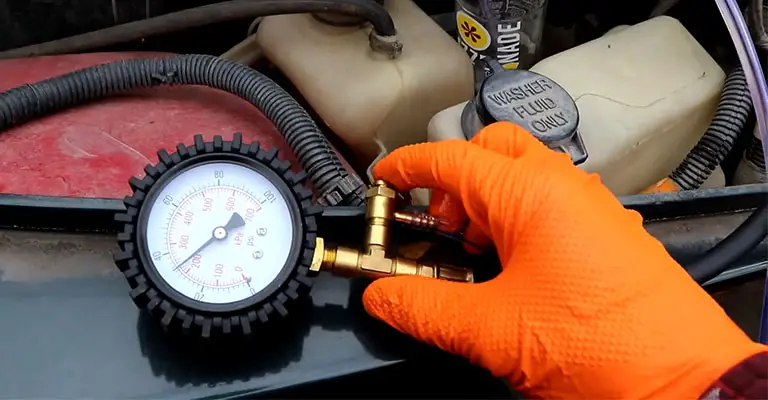 The cause of your car stalling is likely low fuel pressure if it only stalls on inclines. Your fuel tank may need to be cleaned with fuel injector cleaner if your injectors are clogged.
5. Problems With Clutch Release
Taking your foot off the clutch without giving the vehicle any gas while it is in gear occurs only on manual transmission vehicles.
Changing into too high of gear without the RPMs to support it can also result in this problem. Just shift into neutral, engage the clutch, and restart the engine.
6. The Battery Is Dead
In most cases, a dead battery prevents your car from starting. You may experience stalling if your battery is going bad because your alternator is overworked.
If your battery needs to be replaced, check to see if the problem is caused by a failing alternator.
7. An Alternator That Has Failed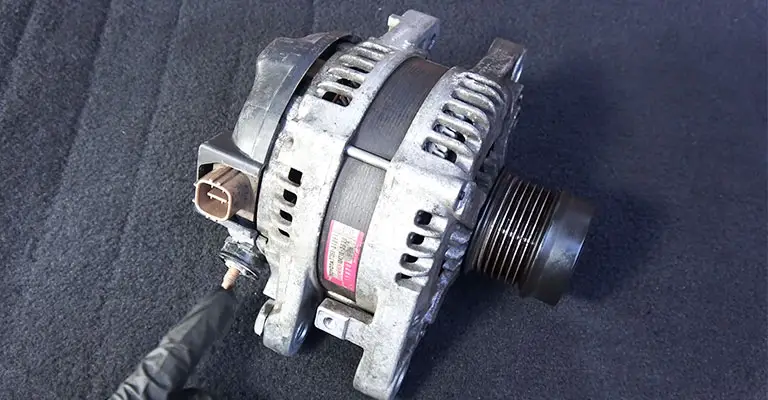 The alternator of your engine charges a battery, and it runs many functions essential to the engine's operation. Your car will also stop if your alternator fails.
However, several warning signs indicate alternator failure, including dimmed lights and a low battery charge.
8. Fuel Pump Failure
When your fuel pump stops working or isn't working properly, your engine won't receive the fuel it needs to run properly, causing it to stall. In addition, a malfunctioning fuel pump will prevent you from restarting your vehicle.
9. The Fuel Mixture Is Insufficient
A poor fuel mixture can cause your car to stall when it is cold or intermittent. Usually, this happens when fuel and air aren't mixed well enough.
10. The Fuel Tank Is Empty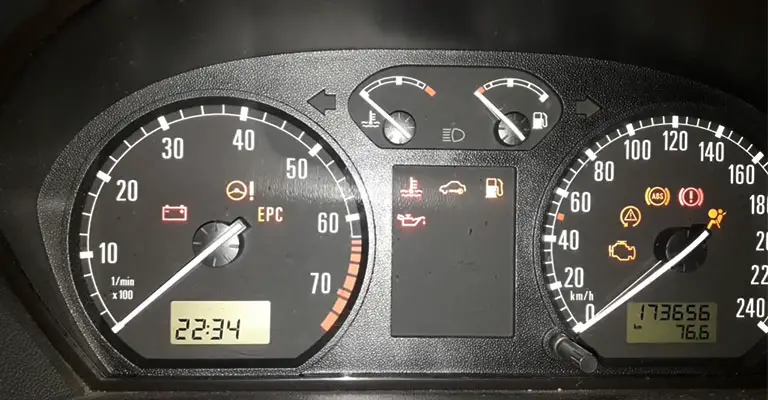 It is most likely that this is the cause of your low fuel warning light that has been on for some time.
What Happens When Your Car Stalls?
Initially, the car will lose power steering and then power brakes if the engine quits while you're driving. So, the first step you should take is to apply the foot brake and gently steer over to the side of the road.
Start your car by turning on your hazard lights. If you cannot restart it yourself, call a mechanic or a friend who has jumper cables.
Your stalled engine may require repair work if you don't succeed in restarting it with jumper cables. Likewise, your car might not be safe off the road if it stalls while it is idling (idling means you are sitting still).
To safely get your car out of the road if this occurs, turn on your hazard lights and call the police or roadside assistance. Driving in traffic is dangerous, so don't try to push your car. The most important thing is your safety!
If you experience a stall in your engine, use this information to diagnose the problem and how to fix it.
In addition, you can tell your mechanic what's wrong with your automatic or manual transmission thanks to your newly acquired knowledge.
How Should You Deal With a Stalled Car?
The first thing you should do if your car stalls, while you're driving, is to remain calm. A misadventure of this type can be resolved safely by keeping your composure, even if panicking would seem natural.
During a stall, a vehicle loses all power steering and power braking, making it necessary to complete both functions manually.
Slowly apply the brakes to your vehicle. The situation will only get worse if you over-brake, which will result in a skid.
It is also a good idea to find a safe place to pull over, which will usually be the shoulder of the highway. Use your vehicle's turn signal to merge over onto the shoulder of the road after ensuring it is safe to do so.
You should continue to brake until the vehicle comes to a complete stop once you have reached the shoulder.
As soon as the vehicle reaches a standstill, put it in the park (automatic) or neutral (manual) and set the emergency brake.
To have your vehicle transported to a service facility, call a wrecker if the source of your vehicle's stalling condition cannot be identified and repaired on the roadside.
Fixing A Stalling Vehicle
It's important to rule out simple problems, such as an empty fuel tank or improper clutch application, as the first step. Then, having ruled out these explanations, you can proceed to more complex ones.
It is possible that your battery is the cause of alternator failure if you know it is old and you do not have any symptoms of it.
A clean air filter may also help if your vehicle stalls on inclines or your injector cleaner need to be added. However, beyond these, the most common cause of stalling will require professional assistance to fix.
Why Does A Car Stall When It Brakes?
Stalls are usually caused by a blocked vacuum hose or a leaky master cylinder in the brake booster. It is also possible that your ABS leaks. You may need professional help to find this in either case.
Stalls In Manual Transmission Cars
Using your clutch and shifting gears appropriately is imperative if you drive a manual transmission vehicle.
You can cause your engine to stall if you apply too little clutch or release too quickly. Therefore, your technique needs to be adapted to the vehicle you are driving so that shifting gears is fluid.
The Bottom Line
When your car stalls while driving, there could be several factors at play. An alternator that doesn't work, a coolant sensor that's not working, or a lack of fuel can all be contributing factors. Are you experiencing stalling while accelerating?
Depending on the circumstances, there could be a fuel pump problem, a vacuum leak, or a clogged fuel filter. Find out what is causing your vehicle to stall when driving by contacting a professional.