Honda admits that this is a common problem, and the rattling noise is caused by a malfunctioning Variable Valve Timing actuator inside the engine. This device sits on the camshaft and moderates the timing of the engine for better fuel economy and performance.
Internally, there is a defect that causes the part to become loose. In a vehicle that has been left overnight, the oil drains out, so when you start it in the morning, the loose parts inside rattle and are filled with oil. However, there may be other reasons as well.
Why Does My Honda Accord Make A Rattling Noise?
A low fluid level in the A/T can cause rattling noises when accelerating. Check the level of the fluid under the hood. The transmission fluid reservoir needs to be topped up if the car is low on transmission fluid.
Once this has been done, restart the car and drive for a short distance to see if the problem is resolved. A rattling noise is most commonly caused by the ball joints, the struts, or the strut mount, or the sway bar links.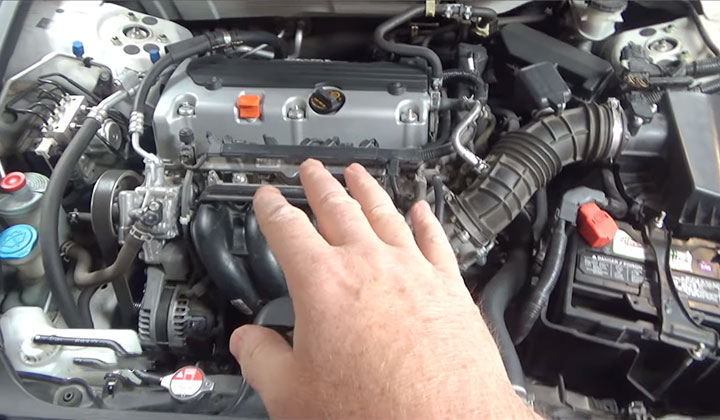 As a result of rust and corrosion, the exhaust system itself can also deteriorate, leading to rattles. If this is the case, the muffler or tailpipe will probably need to be replaced. It is also possible that a clamp in the exhaust system has come loose. A failing catalytic converter can also cause rattles under the car.
Fixing The Common Rattle Problem
It is recommended that the actuator be replaced with a newly redesigned unit from Honda in order to avoid future recurrences. If the problem occurs in the first 5 years or 60,000 miles of your powertrain warranty, then it's covered.
I recommend that you schedule a no-cost appointment with your local Honda dealer as soon as possible if your vehicle has less than 60,000 miles.
Despite the fact that the repair will take 2-3 hours, however, they will need to hear the noise to verify it, which means they will have to leave the vehicle for at least 6 hours without running it.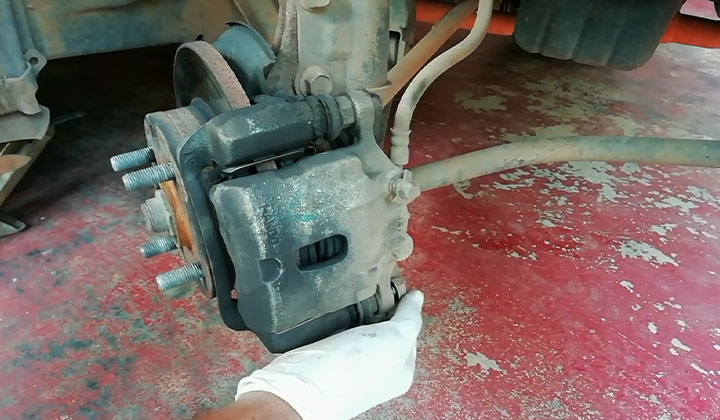 My suggestion would be that you leave the vehicle at the dealership overnight so they can hear it in the morning.
Let the car sit overnight at the dealership after it has been dropped off before closing. Any warranty service must be verified before a repair is done, and this is standard procedure.
Check Ball Joints, Struts or Sway Bar Links
If you hear a rattling noise from your Honda Accord, it might be time to check the ball joints, struts or sway bar links. These components can become loose over time, causing the car to make a noise.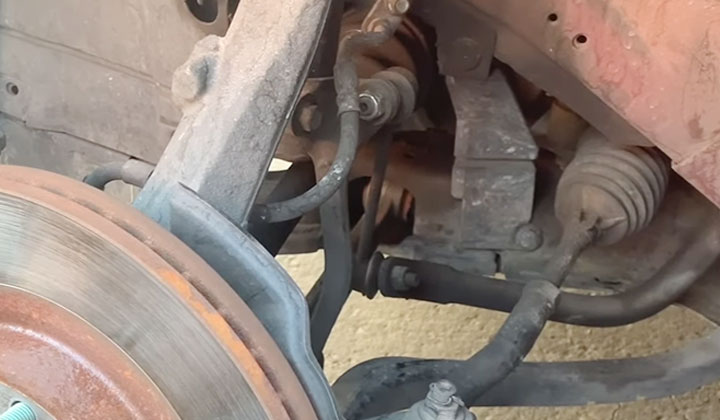 Checking them is easy and inexpensive-you just need a set of tools and some patience. You don't have to take your Honda Accord in for service if all four ball joints are good-just keep an eye out for signs of wear and tear down the road.
By taking these simple steps now, you'll avoid any future problems and enjoy years of reliable driving.
Adjust Height of Vehicle
You may need to adjust the height of your Honda Accord if you notice a rattling noise coming from it. The adjustment process is relatively easy and can be done without any tools in most cases.
Make sure that you know where each bolt goes before making the adjustment, as this could damage your vehicle in the wrong place.. Keep an eye on how much lift you add to your Honda Accord; over-inflation can cause wear and tear on important suspension parts over time.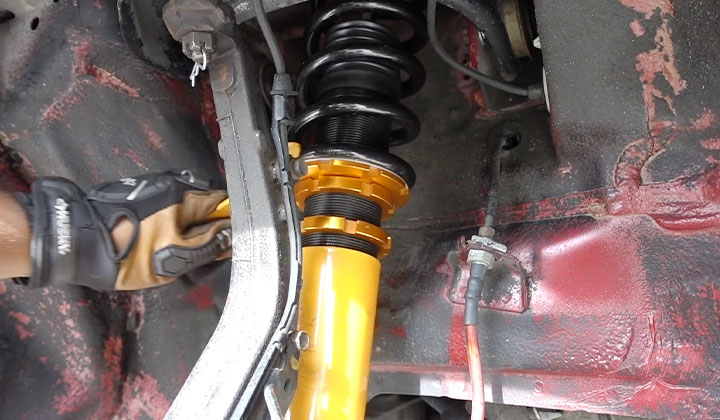 If adjusting the height doesn't solve the problem, there might be something more serious going on with your car that needs professional repair or replacement.
Inspect Suspension and Steering Systems
Honda Accord rattling noise may be caused by a number of issues, but the most common culprits are suspension and steering systems. Inspecting these components regularly can help to prevent costly repairs in the future.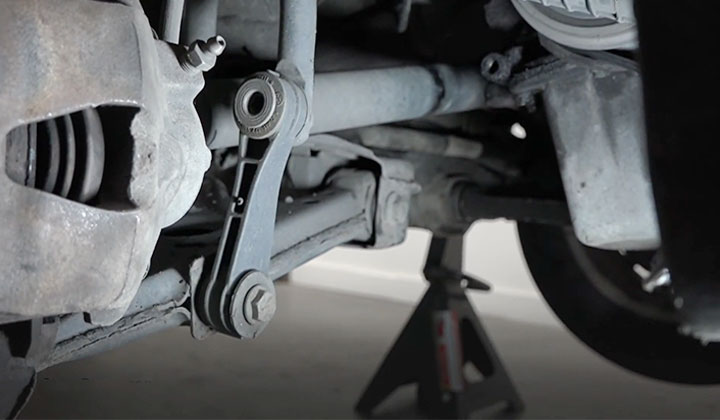 In some cases, replacing parts may be necessary to fix the issue completely. Always consult your car's owner's manual for specific information on how to inspect each system. Keep an eye out for warning signs that you might need to make a repair soon – Rattling is one sign.
Test Brakes and Hoses
Sometimes a Honda Accord will make a rattling noise when you apply the brakes or hose. This can be due to any of the following: A faulty brake caliper A worn-out brake pad or rotor Damaged hoses and connectors To diagnose the problem, you'll need to take your car in for service.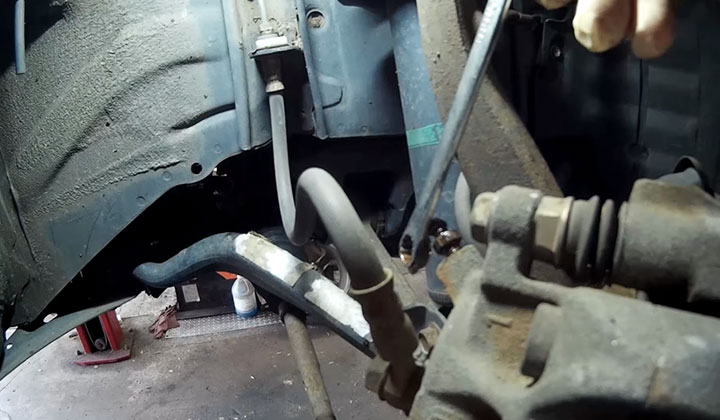 There are several steps you can take to prevent this from happening again, including regular inspections and maintenance on your vehicle's brakes and system components.
FAQ
Why does my car sound like something is rattling?
One common cause of a rattling noise coming from your car is rust and corrosion. Check the undercarriage for signs of this, like rusty or corroded metal plates.
If you suspect that there's something wrong with your exhaust system, such as a loose clamp or failed catalytic converter, have it checked out by a mechanic.
Why does my Honda rattle when I accelerate?
If your Honda rattle when you accelerate, it may be time to check the transmission fluid level. Transmission fluid should always be at a proper level in order of maintenance; if it's low, refill the reservoir.
Test drive your car to see if the problem goes away – sometimes simple fixes like refilling the reservoir can fix an issue without any further work required on your part.
Can low engine oil cause rattling?
It is possible that low engine oil can cause rattling noises at idle. If your oil pressure drops to a certain level, the whole engine may need to be replaced.
A complete engine job will likely require expensive repairs if not done properly in the first place. Checking your engine's oil level regularly is key to preventing costly damage down the road.
Why does my car rattle at low speeds?
If your car rattles at low speeds, it may be because of one or more loose lug nuts. Make sure that the lugs are tightened properly and that the hub cap was replaced when it was last removed and put back on.
The wheel rim might not be aligned correctly with the tire due to worn or defective tires.
How do you diagnose a car rattle?
If you hear a rattle when driving, the first step is to check to see if there is anything lying in the door well. Remove the trim panel to get access to any objects that may be rattling around and give them a good shake.
Tap on different areas of the car where you think you might hear the noise from with a rubber mallet in an effort to pinpoint its location. Check the brakes if they have stuck or not. Also check if there is any electrical issues.
Where is the rattle sound in my car?
Check all of the loose trim/body items in your car for movement or rattling noises. Verify that wheel covers, liners & panels and lower bumper cover are secure and in place.
Examine the upper edge of front bumper to see if there is any debris or water getting trapped underneath it (this can cause a rattle).
Why is my car making a rattling noise under the hood?
If you're experiencing a rattling noise under the hood, it might be time to have your car checked out by a mechanic. A water pump or timing belt could be defective and causing the idle noise.
Checking engine oil and fluid levels can help determine if there might be another problem with your vehicle.
To Recap
The Honda Accord is a reliable car, but sometimes it experiences rattling noises. The cause of the noise can vary, but usually there is something loose or defective in the engine that needs to be fixed.
If you notice any rattling noises coming from your Honda Accord, bring it into a mechanic for an evaluation.