It's normal to smell gasoline at a gas station when you're filling up. However, it may be a cause for concern at any other time. If your vehicle smells gas inside its cabin, this is especially important.
It is relatively easy to address one cause, but maintenance is required for the others. Here are five possible causes, but if you smell the smell of gasoline in your vehicle, have it inspected immediately. In the event that your Honda Accord smells like gas, you should treat it as if it has a fuel leak until you can be certain it doesn't.
Why Does My Honda Accord Smell Like Gas?
Bad gas caps, evaporative emissions systems, overfilling gas tanks, or fuel leaks are the most common causes of gas smells.  Other, less likely causes may also exist. Outside of a fuel leak, these are the most common causes of your Accord smelling like gas.
Leak In The Fuel Tank
Until fuel is pumped into the engine, it is stored in the fuel tank. A crack or puncture in the tank can cause it to leak. One symptom of a fuel tank leak is that your car's cabin will smell of gasoline.
Spark Plugs With Cracks Or Loose Connections
It is the spark plugs that deliver the spark that ignites the fuel-air mixture in your vehicle's combustion chamber. Some of the fumes from the combustion process may escape if these spark plugs are not tightened enough.
Charcoal Canister with Cracks
If your car smells like gas, but you don't see any leaks in the tank or fuel lines, you should investigate other possibilities. A charcoal canister is a key component of your vehicle's EVAP (or evaporative emissions control) system. Gas vapors are captured in a charcoal-filled canister of the EVAP system, preventing them from entering the air.
Leak In The Fuel Line
Gas smells can also be caused by leaks elsewhere in the fuel delivery system, even if the gas tank is not leaking. There is a possibility that a fuel line is leaking if this is the case. 
Fuel tank and engine are connected by these hoses. Fuel hoses can become damaged by debris, but they can also become damaged as a result of aging. Rubber is usually used for them, but as it ages, it can crack.
Failing Gas Cap
If your Honda Accord smells like gas, the most likely culprit is a failed gas cap. Fixing this issue requires removing the fuel tank and replacing the cap–a job that can be done by a mechanic or at home using simple tools.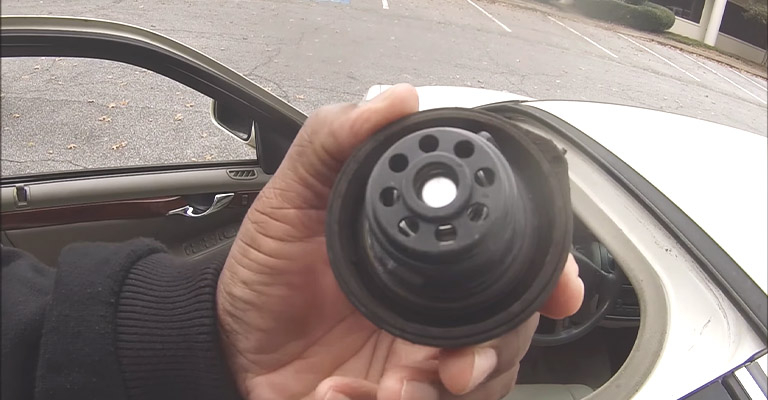 Make sure you have an accurate replacement part before attempting to fix your car yourself; if not, you may end up with a dangerous situation on your hands. If you're having trouble getting your Honda Accord's engine started because of the bad smell of gasoline, check to see if there's anything blocking the air intake valve on top of the fuel tank.
Be prepared for some expensive repairs if you don't take care of this problem soon–the cost could easily run into hundreds of dollars.
Clogged Fuel System
If your Honda Accord smells like gas, there is a good chance that it has a clogged fuel system. You can try to unclog the system by using a plunger or pouring boiling water onto the carburetor cleaner in an attempt to loosen any built-up material.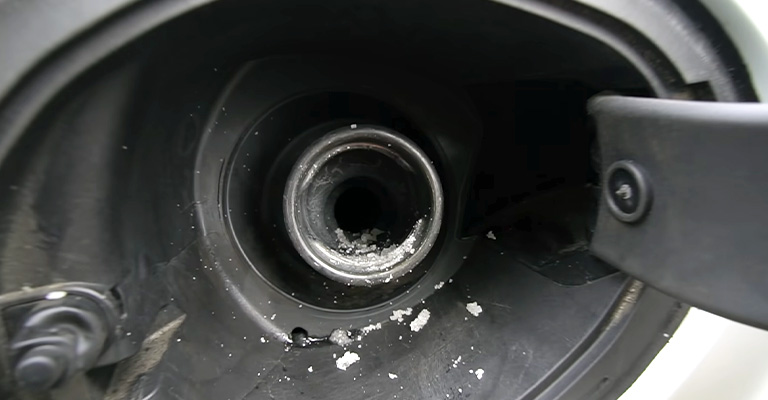 If this doesn't work, you may need to take your car in to a mechanic for further repairs or replacement parts. Be sure not to use harsh chemicals on your engine as they could damage it over time and cause even more problems down the road.
Check with Honda if you are having trouble figuring out how to fix the issue yourself before taking your vehicle in for servicing; their technicians might be able to provide additional help without expensive repair costs involved
Defective Emissions Control System
If your Honda Accord smells like gas, it may have a defective emissions control system. This issue can be corrected by visiting a mechanic or dealership and having the system replaced.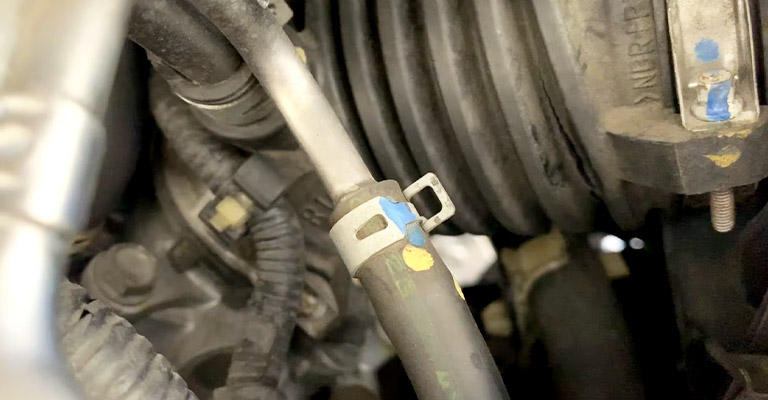 The smell of gasoline often indicates that the car is not using its emission controls properly. A faulty emissions control system will also cause an unpleasant odor in the car's cabin.
Anyone experiencing this problem should take their vehicle to a mechanic as soon as possible for repairs or replacement
Bad Gaskets & O-Rings
Honda Accord owners may experience a gas smell coming from their car if they have bad gaskets and o-rings. The problem can be fixed by replacing the affected components, but it will cost you money.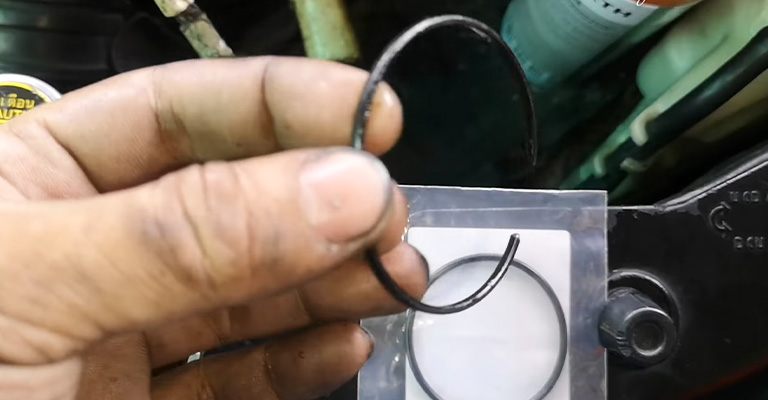 If you don't take action soon, your Honda Accord could start leaking gasoline even worse than before. Get in touch with a mechanic as soon as possible if you notice any unusual smells or puddles on the ground beneath your car.
Fixing this issue won't just save you money; it'll also protect both your car and yourself from potential injury.
Leaks In The Tank Or Hose Lines
Honda Accord owners may experience a gasoline smell coming from their car if there is a leak in the tank or hose lines. A quick inspection of your vehicle can help locate and fix any leaks quickly.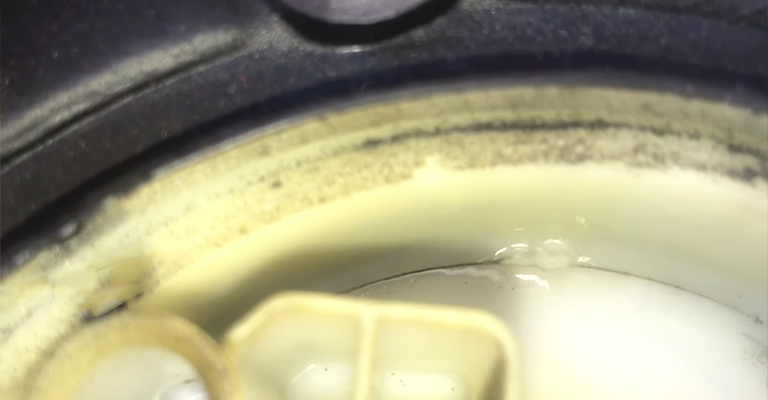 If you have an appointment with a mechanic, they may be able to replace the entire gas system for you at no charge. You don't want to risk getting stranded on the side of the road with a leaking Honda Accord.
Keeping your car properly maintained will go a long way in preventing problems like these from happening in the first place
Why does my Honda smell like gas?
Honda vehicles typically have a gas smell when the cap is not on properly and there's a leak in the fuel system. Emissions control issues can contribute to a Honda smelling like gas, such as dirty air filters or faulty ignition coils.
A defective catalytic converter may also lead to an odor from your Honda car, while a faulty catalytic converter will disable its emissions control system altogether.
An improperly installed air filter can be another culprit for that dreaded Honda gas smell, while an overfilled or clogged fuel tank could cause it too as well.
Finally, having an old or worn-out ignition coil and dirty air filter are two other common causes of that unmistakable gasoline scent emanating from your vehicle.
Why does my car smell like gasoline but no leak?
If you notice an unusual smell coming from your car and no leaks are found, it is most likely that there is a problem with the fuel pump. The charcoal canister may be cracked which will cause the gasoline to leak out of the system.
You might also have a faulty EVAP system or even a leak in another part of your car. To fix these problems, you'll need to replace parts such as the filter or maybe even the fuel pump altogether. Make sure to schedule an appointment with your mechanic so they can check everything out for you and get you on the road again quickly and safely.
Why does my car suddenly smell like gas?
There are a few things that could cause your car to smell like gas, including leaks in the fuel system, worn seals around injectors, improper adjustment of the fuel pump, and defective o-rings on insulators.
If you suspect one of these issues is causing your car to smell like gas, contact a mechanic for diagnosis and repair. Make sure all seals around injectors are tight and properly lubricated with oil; this will help prevent leaks.
Adjusting the fuel pump can also be helpful in preventing smells from entering the engine compartment from under the hood or elsewhere in the vehicle. Finally, replace any faulty gaskets on pressure tanks as soon as possible to avoid long-term problems with gasoline leakage into the interior areas of your car.
What should I do if my car smells like gas?
If you suspect that your car smells like gas, first make sure that the fuel filter is in good condition. Next, look for any signs of a defective gasoline pump such as clogged lines or broken parts.
Finally, inspect other components on the fuel injection system for damage and wear. If all else fails and your car still smells like gas, it may be time to call a professional mechanic.
Can low coolant cause a burning smell?
If you're noticing a burning smell coming from your engine, it might be caused by low coolant levels. Checking for oil and coolant levels can help determine the source of the problem- but other solutions may also work.
A burning rubber odor can be caused by many different things, so finding out what's causing it is important. Changing your engine oil & fluid could eliminate the issue- but other possible causes should still be looked into as well.
There are numerous factors that can contribute to a burning rubber odor, so investigating every possibility is key to solving the mystery.
Is it safe to drive a car that smells like gas?
If you notice a strong gas smell coming from your car, don't drive it – even if the engine is running. Many causes can produce that unmistakable odor of gasoline, including broken gas caps and leaky fuel lines.
You might not be aware of what actually caused the strange smell in your car – but inhaling it can be deadly. The smell of gasoline doesn't just affect cars; many other vehicles also emit this noxious scent when driven or parked near them, such as buses and trucks.
If you suspect that you have breathed in gas fumes, seek medical attention immediately.
Why do I smell gasoline when there is none?
If you smell gasoline when there is none present, you may have a congenital olfactory disorder known as phantosmia. There are several causes of phantosmia, including head trauma, brain damage, and illness.
Treatment usually requires diagnosis and medication to stop the phantom odor from recurring. Some people with phantosmia find the smell to be more pleasant than the reality it mimics (i.e., they prefer to smell gas rather than see it).
Phantom odors can disappear on rare occasions if the cause is removed.
Why does my car smell like a gas while idling?
One common cause of a car smelling like gas while idling is an issue with the fuel injection system. The system needs to be cleaned in order for this problem to resolve.
Another possible reason for a gas smell when driving is if the air-fuel ratio is too low because of a defective catalytic converter. Injectors may not be firing correctly as a result, and the EGR valve might need service as well.
Finally, if there's an exhaust gas leak in the system it can also contribute to that funky odor emanating from your car's engine compartment – usually caused by corrosion on valves or other parts of the plumbing systems inside your vehicle.
And finally, last but not least, sometimes problems with the ignition control module (ICM) can cause incorrect readings on emission tests–usually due to an air leak somewhere within the ICM itself.
How do I know if my car has a gas leak?
If you notice puddles under your car, smell a gas odor in the vehicle, or see the engine light on, it might be time to call a tow truck and have a professional look for a gas leak.
To determine if there is an actual leak, try these techniques: If you hear leaks when you press down on certain areas of the tire or when you drive over certain types of bumps, then it's probably time to get a gas leak detection kit installed in your car right away.
Finally, don't forget to keep an eye out for this problem by regularly checking your levels of fuel and oil.
Can bad spark plugs cause a gas smell?
If you experience a gas smell, it is important to check all of your spark plugs first. If any of the plugs are missing or broken, replace them as soon as possible to prevent fires.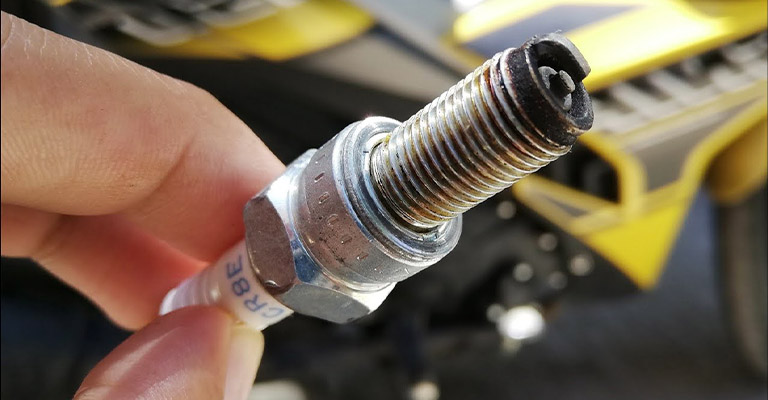 Cleaning and lubrication can help keep your engine running smoother for longer lasting performance. Keep an eye on your engine's performance with regular oil changes and tune-ups to ensure long term reliability.
Regularly checking all aspects of your vehicle's health will help avoid costly repairs down the road.
To Recap
The most likely culprit for a Honda Accord smelling like gas is an issue with the fuel system. A clogged or leaking fuel pump can cause this smell, and it's often easy to fix.
If you notice this happening regularly, it might be worth getting a diagnostic tool to check out the engine further.