If you notice your cruise control isn't working or your car suddenly speeds up, it may be time to replace the failed module.
While driving on the highway or on a long drive, cruise control can be very convenient. You can relax your foot by setting a speed and letting the vehicle maintain that speed.
You can even maintain speed and a certain distance behind the vehicle in front of you with modern cruise control. Even though cruise control problems can be annoying, it can be really dangerous if it suddenly stops.
It could mean that your vehicle is decelerating rapidly if the cruise control suddenly fails. Despite cruise control, it is important to remain alert while driving.
Accord cruise control problems are commonly caused by a failed control module, sensor or switch problem, or throttle actuation issue.
Why Is My Cruise Control Not Working Honda Accord?
If your cruise control or sensor fails, you might experience a loss of power and the ability to steer the car. Problems with throttle activation can be caused by many things like debris in the air intake or dirty fuel filters.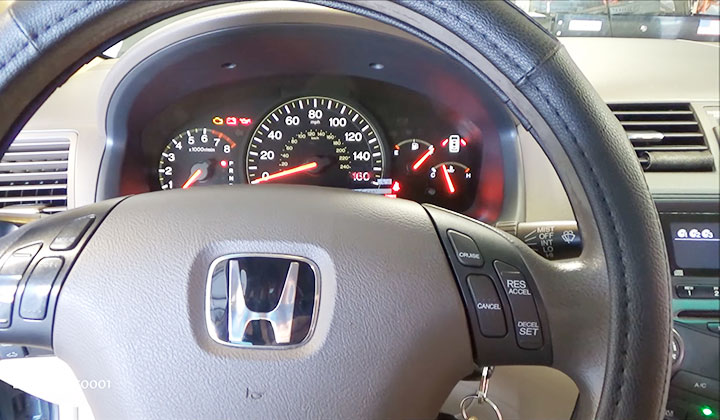 A failed module may not produce any warning signs before it fails completely. This means that you could end up driving off the road if you don't notice it right away. When diagnosing these problems, mechanics will often test different parts of the system to see which one is causing symptoms.
Because these issues can cause serious accidents, taking care of them as soon as possible is essential for safety on all types of roads. Here are some reasons why this happens:
Damaged Vacuum Actuator/Hoses/Cable: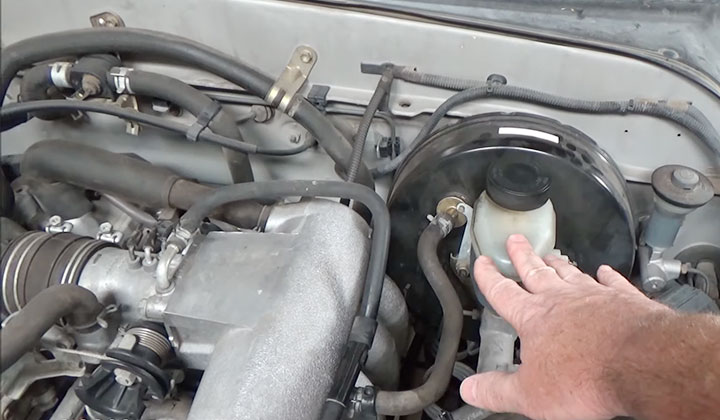 Older vehicles use a vacuum actuator and a cable connected to the throttle to control cruise control speed. Vacuum actuators may fail or vacuum hoses may be damaged, causing the cruise control not to work. If the link between the actuator and the throttle is damaged, the system may fail.
Failing Speed Sensor: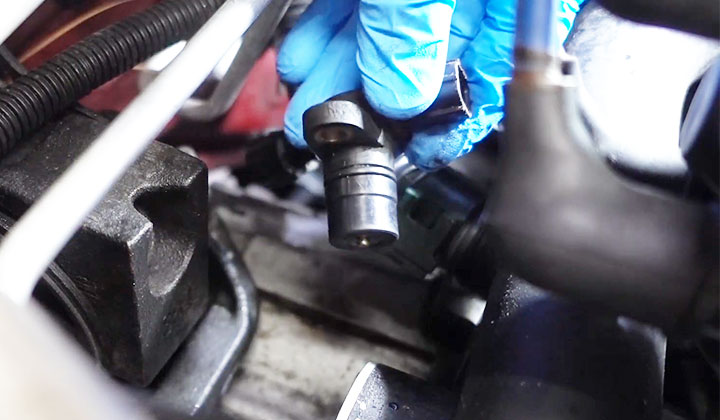 One of the functions of a speed sensor is to indicate the vehicle's speed as well as to regulate fuel flow and ignition timing as well as to operate cruise control. In the event of a failing speed sensor, cruise control will not function. The speedometer may also no longer work and the engine may have more difficulty idling.
Failing Brake Pedal Switch: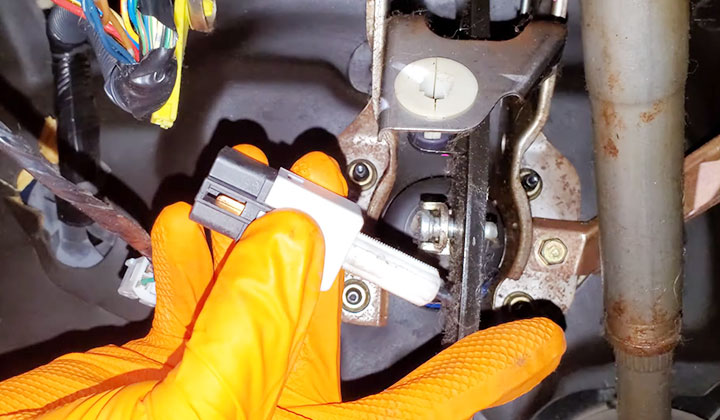 By sensing that the brake pedal has been pressed, the brake pedal switch activates the brake lights. It is wired to the brake pedal switch so that cruise control will be disengaged when the brake pedal is pressed. The car may believe that the brakes are engaged if the pedal switch fails and not enable cruise control.
Bad Fuse: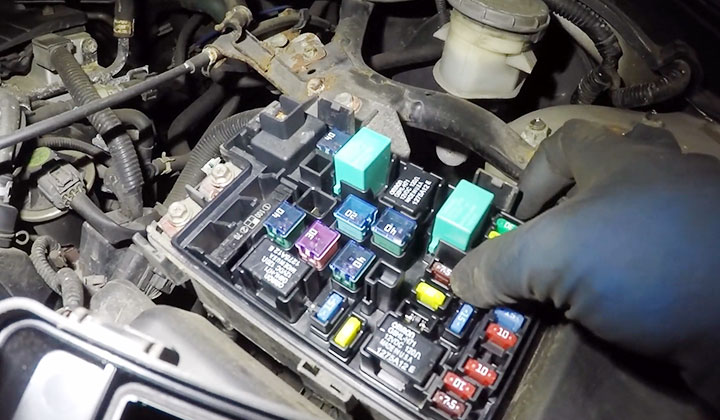 The cruise control has a corresponding fuse, as do many of your vehicle's electronic systems. If a short circuit is sensed, the fuse will blow. When the fuse for the cruise control blows, the cruise control will cease to function completely.
Failed Cruise Control Module
Cruise control is a safety feature on many cars that allows the driver to set a speed and let the car maintain it without having to constantly adjust their hands on the wheel.
If your cruise control fails, it could be due to an elderly or worn-out module, or damage done by water, debris, or ice accumulation. In order for your Honda Accord's cruise control to work properly, you'll need to replace the failed module as soon as possible in order to avoid any accidents while driving.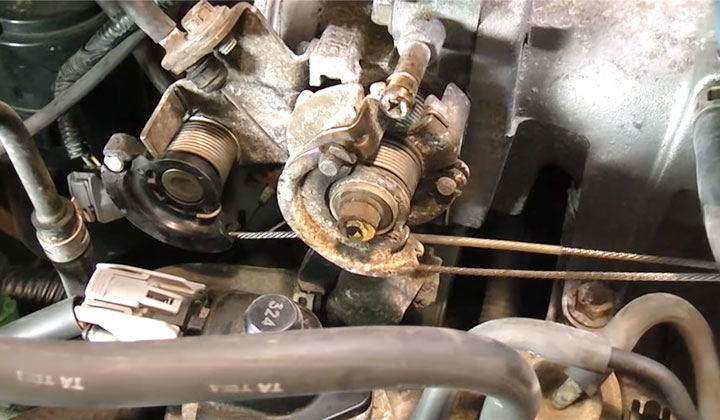 You can diagnose whether there is a problem with your module by checking if the car will start when you press the brake pedal while holding down gas at cruising speed. If there is no response when pressing down on either pedal then it is likely that there is something wrong with your Cruise Control Module and you should go ahead and replace it before anything happens worse.
Failed Sensor or Switch Issues
Cruise control can malfunction for a number of reasons, including failed sensors or switches. If you experience trouble with your cruise control, try resetting it by turning the wheel to the "off" position and then back to the "cruise" setting.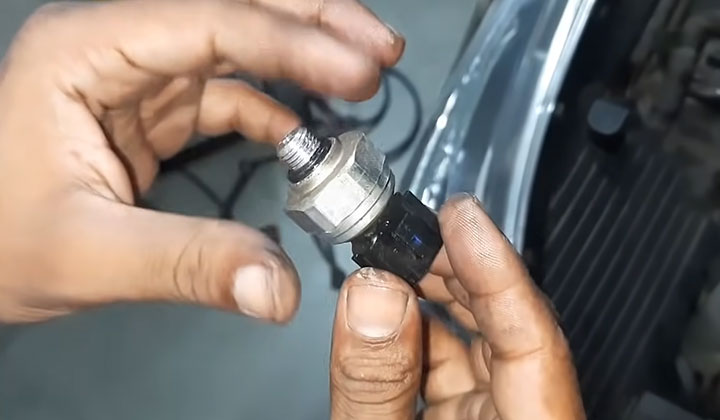 If that doesn't work, take your car in for service so that the issue can be diagnosed and fixed properly. In some cases, a faulty sensor may just need a replacement; other times an entire switch might need to be replaced. Be sure to keep an eye on your cruise control system as time goes on – if it starts having issues again, don't hesitate to bring your car in for repair.
Throttle Actuation Problems
Cruise control may not work on your Honda Accord if the throttle does not move when you depress the brake pedal. There are a few things that can cause this issue, such as an obstruction in the cruise control cable or a defective actuator.
If you have replaced any part of your car recently, it's important to replace the entire system at once in order to avoid future problems with cruise control. Try adjusting the accelerator and brake pedals simultaneously until you find a position that causes both to move when pressed – this is usually located near or at the center of each pedal assembly on most cars.
If all else fails, take your car into a mechanic for inspection and possible repairs.
FAQ
How do you reset the cruise control on a Honda Accord?
To reset the cruise control on a Honda Accord, press and hold the "interval" button until the car's dashboard lights up. Next, select "cruise mode." If your car has four bars in its instrument cluster, it is in park; otherwise, it's in drive or reverse gear (depending on how you set it).
Finally, release the "interval" button to exit out of this menu and back into normal driving conditions.
Where is cruise control fuse?
Cruise control fuse box is located in the car's engine compartment and controls whether or not the vehicle will automatically stop at a set speed The cruise control fuse box may be used to disable the automatic braking system when driving on highways.
To change the cruise control fuse, locate and remove cove plate then identify fuses (there are usually two) and replace with appropriate rating according to manufacturer's instructions.
Can you reset cruise control?
Cruise control can be reset by accelerating to the desired speed and pressing "SET/COAST" button. If vehicle isn't moving, release "SET/COAST" button to engage cruise control.
The cruise control will be restored to the speed you are travelling when released from knob. If vehicle isn't moving, press and hold SET/COAST for 2 seconds until it engages in drive mode.
Why is Honda Sensing not working?
If you're having trouble with Honda Sensing, there could be a few reasons. Sometimes weather conditions can affect the sensors' performance and cause Honda Sensing to not work properly. The car might not accelerate properly.
Clean your car regularly to help improve sensor functionality – even if you don't have any issues with Honda Sensing. Make sure to keep your vehicle in good condition so that the sensors will continue to function effectively – no matter what type of weather is around.
How do I reset my Honda Sensing?
If you have a Honda Sensing, be sure to know how to reset it in case of an emergency. To activate Cruise Mode on your Honda Sensing, press and hold the interval button until you see "Cruise Mode Selected" appear on the instrument panel.
Finally, release the interval button once you've successfully activated Cruise Mode.
Is it expensive to fix cruise control?
Cruise control problems can be expensive to fix, depending on the nature of the problem. Difficulty in fixing cruise control varies depending on make and model of car.
If it's a minor issue, you may not have to pay anything at all for repairs – but major issues will result in higher costs. Repairing cruise control parts is difficult for some vehicles.
To Recap
There are a few things you can do to check if your Cruise Control is not working on your Honda Accord. First, make sure that the power steering and brakes are turned off.
Next, test whether or not the cruise control switch is turning the car's engine on and off. Finally, check to see if there is any debris blocking the throttle blades. If you find any of these problems, then it may be time to take your Honda Accord in for service.