It is not uncommon for a Honda Accord to have trouble starting when the engine is hot. A number of different factors can cause this, but it's essential to diagnose the problem before you bring your car in for service.
Is your Honda having trouble starting when it is hot outside? A problem with the main relay may be causing Honda's hot-start hesitancy. Also, ensure that your battery connections are in good condition and free from corrosion.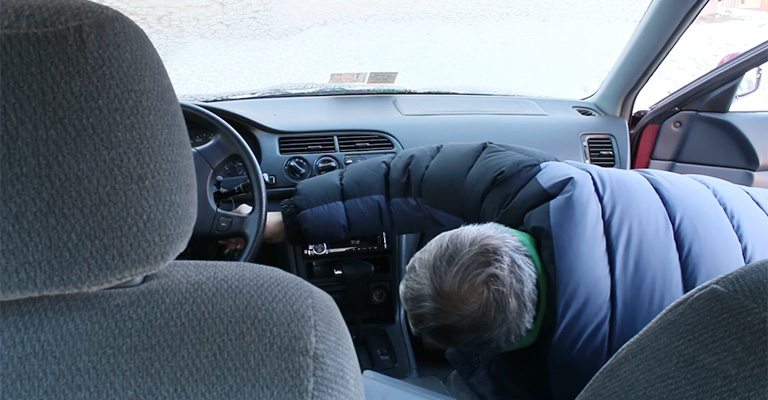 Understanding The Effects of a Bad Relay
It is still possible to start the engine with a bad main relay. This is because, in addition to switching the fuel pump, the main relay also switches the fuel line.
While the problem is the same, the symptoms of a bad main relay vary by Honda model. For example, the fuel pressure will drop on Accord.
In a Civic, the injectors and fuel pump will lose power if the main relay fails. However, because fuel injectors cannot open without power, you may not lose fuel pressure.
It will set a code 16 computer message for an injector when the main relay goes bad, and there is no voltage at the injectors. The computer cannot read voltages on the injector's ground side.
Most Common Reason For Honda Accord Not Starting In Hot Weather
There is a well-known problem with Honda automobiles not restarting after a fully hot engine has sat for at least five minutes. The main relay is one of the most common causes of this symptom.
This electronic device controls the engine fuel supply. Try the following test to determine whether you have this problem:
Setting the engine speed at about 2,500 rpm requires a stiff wire to hold the throttle linkage.
Close the hood for about 20 minutes while the engine runs.
Turn the engine off and disconnect the throttle linkage wire.
If the engine doesn't restart after five to ten minutes, let it sit for another five to ten minutes.
Turn on the key if the engine doesn't start. There will be two seconds of check engine light; then it will go out.
In the two seconds following the start of the recording, you should hear the fuel pump running. There should be a click from the main relay when the light goes out.
Check terminal seven (fuel pump) and terminal eight (computer) on the main relay if you do not hear this clicking sound.
A bad main relay will result in no power, even if terminal eight has a proper ground connection.
Why Do Cars Struggle In Hot Weather?
You try starting your car on a hot day, but it won't. What's the reason? There could be many reasons for this.
Battery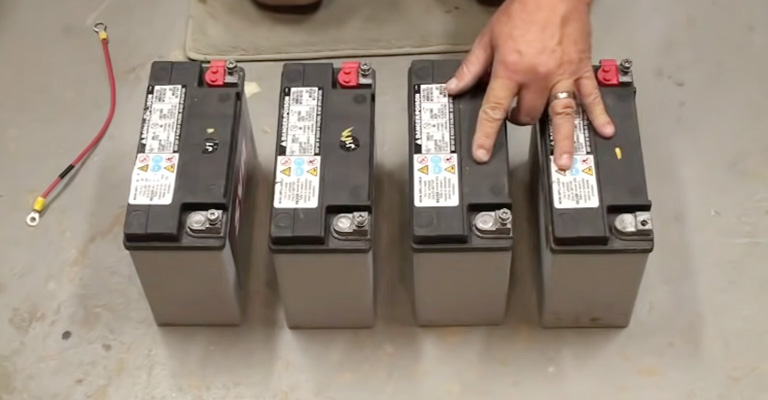 High temperatures can drain your battery quickly, so it might be the battery. As a result, batteries run on liquid, which evaporates in hot weather.
Fuel
There might be a problem with your fuel. For example, certain vapors can cause obstructions when your engine gets too hot, which will make it harder for fuel to circulate.
This will make starting your car more difficult. However, newer models don't have this problem since most fuel injectors are installed.
Unlike vapor, fuel in the injector is kept at high pressure, so you don't have the same problems with vapor. As a result, you won't have any trouble circulating your fuel in hot weather.
Is This A No Crank Or A No Start?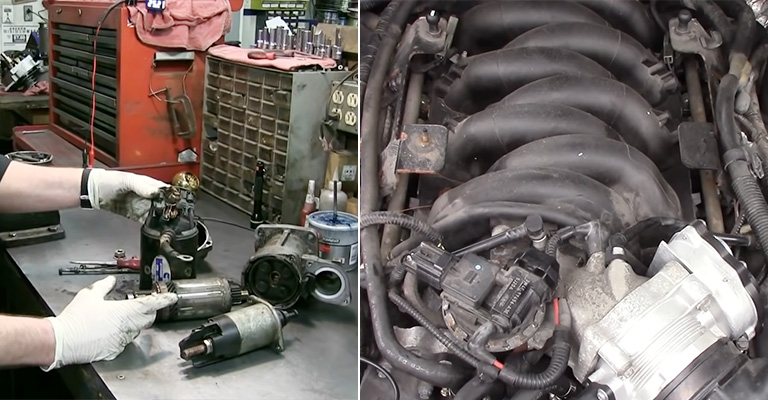 The no-crank condition occurs when the motor does not turn when the key is turned. The problem is with the starting process. Bad connections and starter motor problems are very common when heat is present.
Heat isn't good for electricity. Electrical circuits are resistant to heat. The most common problem is with the starter, but there can also be problems with the primary circuit.
You may also have a problem with an electrical module similar to your no-crank problem. Every electrical component suffers from heat. When and if there is a crank with no start, you or a mechanic will first need to determine what is missing.
To run an internal combustion engine, you need sparks, fuel pressure, cam timing, and injector pulses. You will need to identify the reason for any of these missing. Only through experience will you be able to determine why or what to check next once you have determined what your car lacks.
A fuel pump will likely be required if there is no fuel pressure. In addition, it is likely that an ignition module is required if there is no spark, but there is an injector pulse. The PCM might include such a module.
The PCM could be the problem if only injector pulses are missing. I always check all fuses on the car before diagnosing any of these systems. A camshaft timing problem is likely if all of these symptoms are present.
It takes a lot of time and effort to check camshaft timing. Please keep in mind that your failure is only occurring during hot weather. You must reproduce the problem so that a mechanic can diagnose your car.
This diagnosis might be most challenging if the problem cannot be reproduced. It is impossible to diagnose an intermittent failure if it isn't occurring, and you should have it checked when it does happen.
Other Possible Causes of Hot Start Problems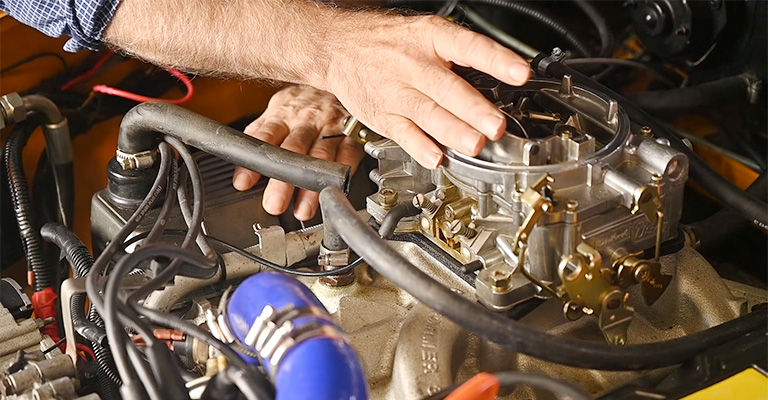 Be careful not to dive in too fast. There may be more than one thing causing the car to struggle to start. It is also possible to have a bad ignition switch, a bad ignition coil, or a bad igniter.
To test if a spark is present, you must first conduct a simple spark test, then test the coil. Unfortunately, you will probably not have an automotive oscilloscope in your home shop if you want to test the igniter itself.
When the main relay malfunctions, you will experience the same symptoms as if the coil or igniter were bad. When the weather is hot, the main relay is most likely to fail, while other possibilities are almost always exhibited.
A faulty main relay occasionally causes a hard start, but it is usually not enough to cause concern-the engine usually starts regardless of the momentary difficulty. However, a defective igniter or coil will prevent the car from starting until it cools.
Do Car Batteries Die In The Heat?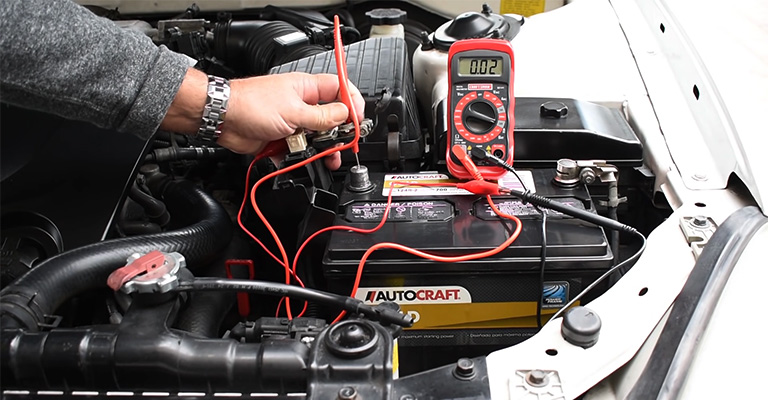 The heat can kill car batteries. The same thing can happen to your battery in the heat: you will feel sluggish, and energy deprived. In addition, heat can evaporate the water inside your battery, reducing its power until it eventually stops working.
My Car Will Not Start When The Weather Is Too Hot, But It Will Start If I Park It In The Garage
My first step would be to purchase a new fuel cap. A leak could occur in your fuel cap due to pressure from your fuel system. The startup cycle could be deprived of valuable fuel as a result.
In addition, I recommend replacing the fuel filter(s) in the vehicle. In terms of fuel-related issues, this is the second biggest culprit. I would check to see if you can find a fuel leak in the garage if you smell fuel.
It is also possible that the fuel cap is leaking pressure. There is also a possibility that you have a timing issue that makes warm starts challenging.
Cost Of Replacing the Main Relay
The Honda Main Relay Test is recommended if you suspect the main relay is the culprit. If you replace an expensive electrical part only to discover that it wasn't the problem, you've made a costly mistake.
You should also remember that many parts suppliers have "no returns" policies for anything electronic. So before replacing the main relay, be sure it is in good working order. They can cost $50 or more.
You can save yourself at least $100 on the cost-of-service garage labor by replacing the main relay yourself if you're reasonably sure it's a problem.
Final Words
Old Hondas frequently suffer from this problem due to faulty main relays in hot weather. Unfortunately, this problem is so well known that any mechanic who is unaware of it and does not know how to fix it would be considered unqualified.
This relay is located under the steering column, under the dashboard. The box is small and black if I recall correctly. You should be able to fix the problem by replacing it.